Take a look of these top 10 makeup & beauty and makeup gurus, to get inspired from these top makeup & beauty YouTubers and vloggers.
1. Jeffree Star
Jeffree Star is an entrepreneur, make-up artist, singer, songwriter and beauty influencer. At first, he utilized MySpace as a stage to advance his melodies and in 2009, the arrival of his collection cleared his approach to acclaim. In the wake of seeking after his energy in music for certain years, and furthermore vocalizing it on his self-titled YouTube channel next to each other, he made his makeup organization by the name 'Jeffree Star Cosmetics' in 2014.
Exclusively from his YouTube channel where he has a fan following of roughly 16 million endorsers, Jeffree has amassed a total assets of $4.3 million. In addition, he is likewise the proprietor of his effective, multi-million dollar organization. Jeffree is also one of the richest YouTubers. If you want to learn more about how Jeffree starts his career, how he runs his beauty business, checkout the two documentaries on YouTube produced by Shane Dawson:
Jeffree has made a great success of his makeup business: Jeffree Star Cosmetics. People are curious about his personal life, his boyfriends and feuds with other influencers.
2. NikkieTutorials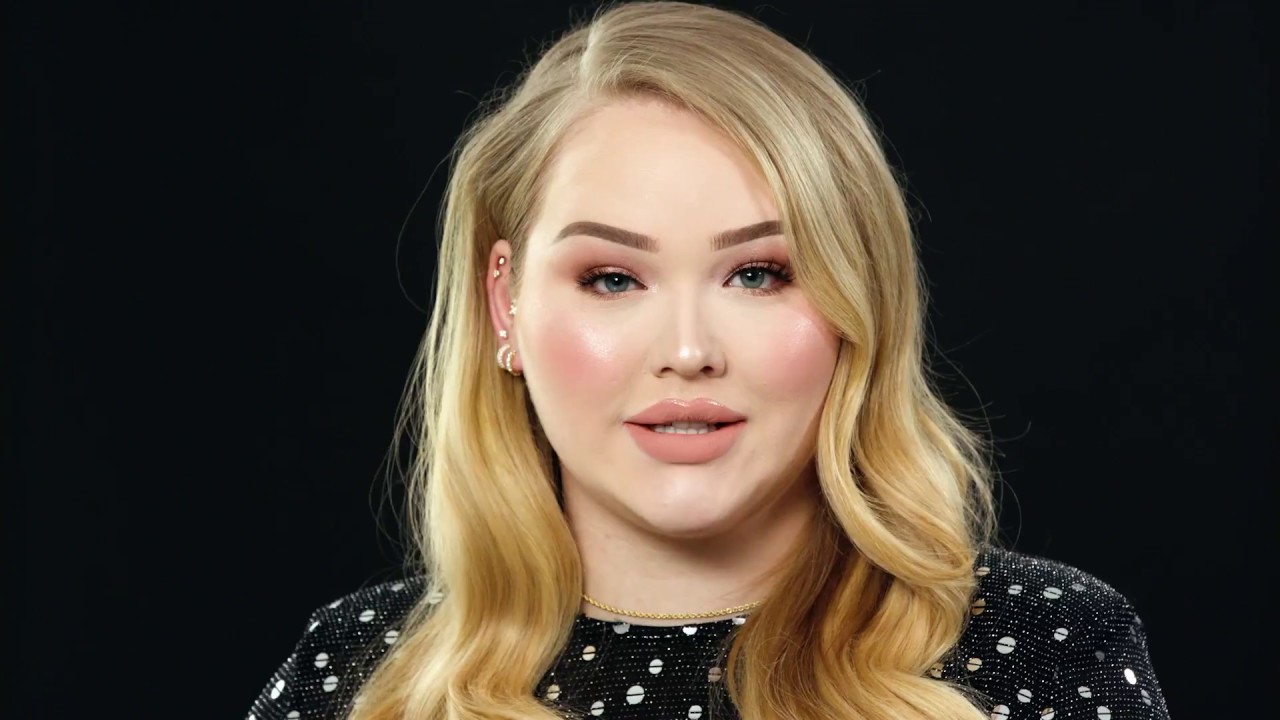 Just at the mere age of 14, Nikkie de Jager pursued her career as a makeup and beauty blogger, after being inspired by other YouTube makeup tutorial channels. Nikkie has been running her YouTube channel named 'NikkieTutorials' since 2008. Her channel started to boost in 2015 after the video "The Power of Makeup" being viral.
Nikkie regularly post makeup tutorials and transformation videos for her fans, with various beauty tips and tricks for her growing audience all over the world. Her fame is a result of years of hard work and passion. By 2019, NikkieTutorials has successfully gained over 12.2 million subscribers and a net worth of $1.7 million.
3. SaraBeautyCorner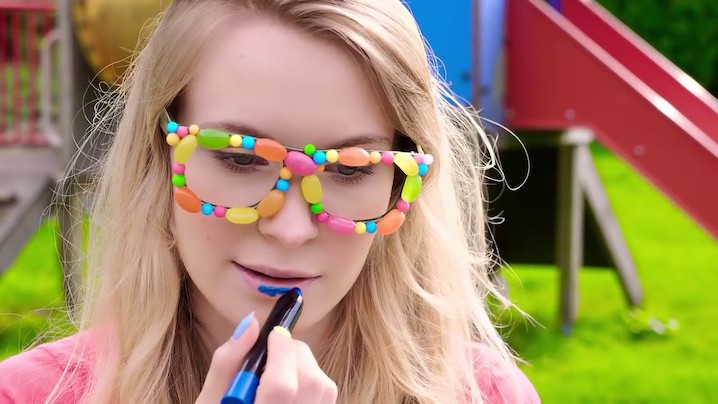 SaraBeautyCorner is a YouTube channel owned by a Slovenian, Sara Lawler. Sara is a YouTube sensation for DIY makeup tutorials, nail art and fashion. Sara's DIY makeup makes her channel stand out and attract a lot of teenage subscribers.She left her career in order to pursue her passion and so, joined YouTube channel in 2012 to share her creativity and talent with the audience.
Sara's first video on her became famous online with it increasing more than 2 million views. The acclaim and prominence pursued effectively after this. Her fixation on cosmetics has permitted her YouTube channel, SaraBeautyCorner to aggregate over 10.4 million endorsers and win a total assets of $3.2 million.
4. Tati Westbrook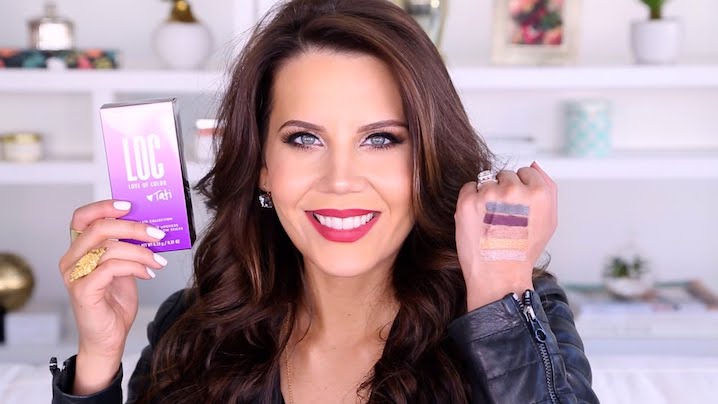 Tati Westbrook, a former image consultant is now known to be a makeup artist who got famous as a result of her YouTube channel 'Tati'. Created in November 2010, her channel was originally named 'GlamLifeGuru' but was renamed to 'Tati' soon after. Fans love Tati's videos regarding her hauls, tutorials and unbiased reviews of beauty products. After her success on YouTube, Tati started her beauty brand by the name, "Halo Beauty" in 2018 which produces hair, nails and skin supplements. The brand concept is to provide all-natural supplements with these key features:
No Preservatives
Cruelty Free
Soy Free
Gluten Free
Sugar Free
Vegan
But one of the controversial ingredients added the Halo Beauty Vitamin has caused discussion and fear among potential customers. Some of them posted on social media about the ingredient they found controversial and warning people the potential side-effects of it. Tati then stressed that she was working with professional physicians and scientists, and fight back against the accuse. Tati published this "RESPONDING TO QUESTIONS, CONCERNS, and ACCUSATIONS" video to claim her Halo Beauty products are safe.
Tati's product reviews have led her popular YouTube channel to successfully gain over 9.7 million subscribers along with a net worth of $2.6 million.
5. Michelle Phan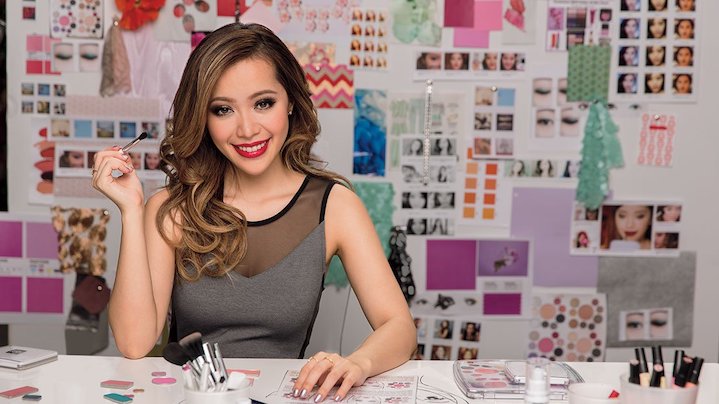 Michelle Phan might be one of the earliest beauty influencers gaining world fame. Michelle started with a personal blog talking about beauty tutorials. She got famous after she started her eponymous YouTube channel in 2006 'MichellePhan' where she became recognized for her transformative beauty tutorials and her reviews. She partnered with top beauty brands and created her own beauty business called Ipsy, which is a monthly subscription service giving subscribers 5 full-size or deluxe sample-size beauty items each month. And the Ipsy beauty box often got good reviews and rank top among beauty subscription services.
But after the failure of her makeup brand 'Em', things downward spiraled and she quit YouTube in 2016. However, she is now back! Michelle posted a video in mid-September 2019, surprising her fans worldwide. Now she continues to post regularly on YouTube and share her beauty tips and story of her Em brand.
Michelle's makeup tutorials gained popularity quickly which is why her YouTube channel still has 8.8 million subscribers a net worth of $117,000.
6. Kim RosaCuca
Kim RosaCuca is a Brazilian professional makeup artist and hairdresser. She started her YouTube channel in July 2014 where she uploads videos on DIY crafting of beauty, hair and makeup products, and also shares little beauty tips and tricks with her audience. As a part of her hobby she also transforms into a character from movies through makeup, which usually attracts the audience towards her channel. Over 7.6 million beauty gurus have subscribed to her channel by 2019 October, where posts approximately 1 videos every other day, allowing her to generate a net worth of around $463,000.
7. Simply Nailogical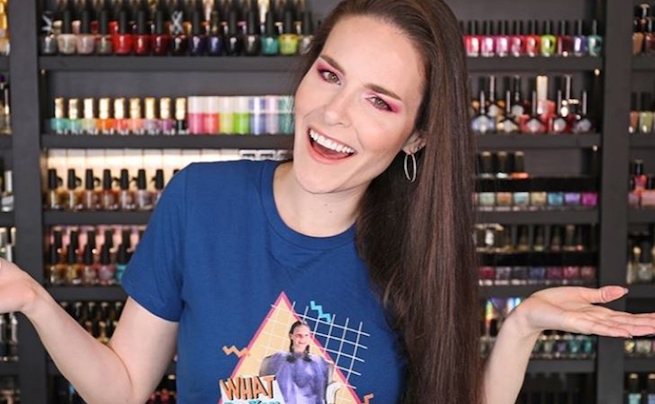 Cristine Raquel Rotenberg is a crime and health statistics analyst, but also well known as a nail artist on YouTube. In June 2014, she created her YouTube channel by the name, Simply Nailogical to promote her passion and creativity for nail arts. The videos on this channel is mostly saturated with nail art, but some other videos feature hilarious challenges, DIY's and makeup tutorials to attract more audience to subscribe her channel. Through these nail art videos and fun tutorials Cristine's YouTube channel has gained over 7.3 million subscribers and a net worth of $4.8 million.
8. Carli Bybel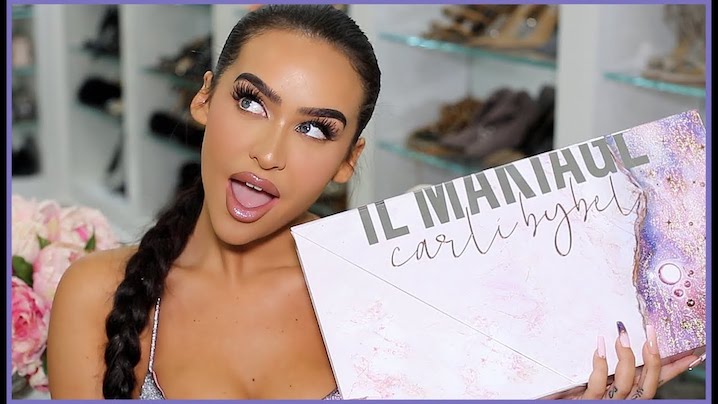 Carli Bybel is an American YouTube sensation, known for beauty, fitness, makeup and fashion. She started to be interested in makeup and beauty developed during high school. Later Carli started hair and makeup freelancing in order to support her family financially.
In June 2011, Carli created a self-titled YouTube channel, where she could promote her passion as an online makeup artist on a platform with a wider audience community. Soon after uploading some videos related to beauty tricks and products, her YouTube channel gained attention and made new customers. Carli Bybel's YouTube channel posts about 4 videos every month which has allowed the channel to accumulate over 6.2 million subscribers and a net worth of $4.8 million.
9. Dope2111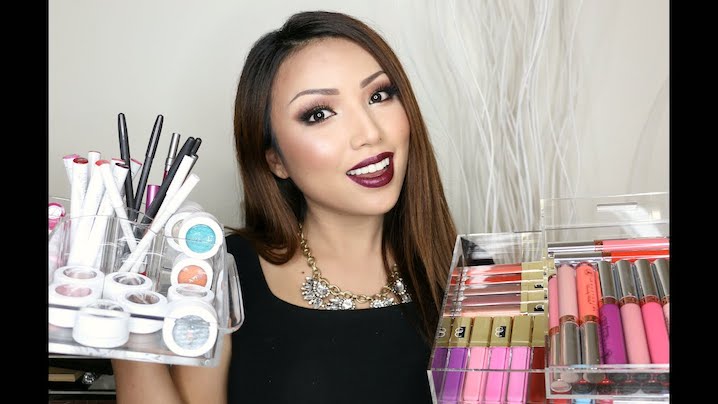 Promise Tamang Phan is an American beauty guru and makeup artist who is known by her YouTube channel named, dope2111. She started her career by creating a YouTube channel in June 2009 where she transformed herself as celebrities and characters with the aid of makeup. And her YouTube channel start to grow from 2010. Her first video on the channel consisted of her transforming herself as Avatar, and since then she transformed into other celebrities too and gained popularity on YouTube. She is currently the sister-in-law of another top beauty influencer, Michelle Phan.
She is famous for her makeup transformation videos of well-known Disney animation characters, such as Elsa and Cinderella. If you are a Tim Burton fan, you will be interested in watching her makeup transformation video of the characters in Corpse Bride and Queen of Hearts.
The dope2111 YouTube channel has gained over 5.9 million subscribers along with a net worth of $1.4 million through the generation of its unique content.
10. Jaclyn Hill
Jaclyn Hill is an American professional makeup artist and YouTube sensation, who is known for her makeup tutorials, reviews and collaborations with top cosmetic brands. In fall 2010, she created a YouTube channel to share her makeup skills to fans around the world. The secret to her fame was her collaboration with Kim Kardashian in 2017.
In May 2019, she launched her own cosmetics brand, Jaclyn Cosmetics but it failed as it caused allergic reactions. Jaclyn failed to defend these and ended up leaving Twitter and Instagram. As of September 2019, her channel has accumulated over 5.8 million subscribers and amassed a net worth of $259,000.
---
More Top 10 Influencer Lists:
Top 10 Tech Influencers You Should be Following
Top 10 Tech Influencers in the United States [2019]
Top Health & Wellness YouTubers You Should Follow
Top Fashion Influencers and Their Own Fashion Brands
Top 10 UK Beauty Influencers, How They Started and How Much They Worth
---
Do you want to become a beauty influencer? Or be famous on Instagram? Check these top tips we have collected for anyone who wants to start his/her influencer career.
---
---