On October 2, 2018, Digital Trends posted an article called "The Most Subscribed YouTube Channels in Existence " listed 5 most subscribed YouTube channels on the whole planet, and we read through it, found that this information is already outdated. Here we are, rewriting this most subscribed YouTub channels in existence with most up to date information. Below is the list of the top 10 most subscribed YouTube channels as of the year 2020.
10. Dude Perfect: 48.9 Million Subscribers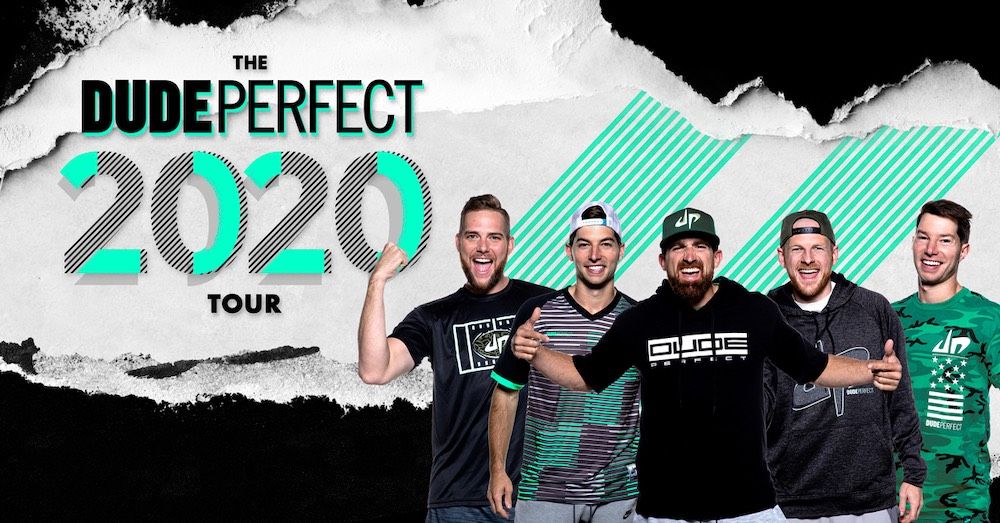 Dude Perfect is the YouTube channel managed by a sports comedy group consisting of five guys: Cory Cotton, Coby Cotton, Garrett Hilbert, Cody Jones and Tyler Toney. They were college roommates at Texas A&M University. They started the channel in 2009 and has become the 10th most subscribed YouTube channel in 2020. Their Instagram channel @dudeperfect has over 10 million followers.
In 2020 summer, Dude Perfect will kick off their 2nd North American tour in 30 cities. Coby Cotton said, for their 2nd country-wise fan tour in larger arenas they will come up "with new competitors, more comedy and all the excitement" fans are expecting from the comedy group.
The net worth of Dude Perfect is about $20 million dollars as of 2020.
9. Zee Music Company: 49.9 Million Subscribers
Zee Music YouTube channel is managed by Indian music brand Zee Music. The top Indian music company has taken a large portion in the market of Bollywood Music. The most viewed YouTube is the music video featuring singer Tony Kakkar and Neha Kakkar.
The song "Mile Ho Tum" has been viewed over 878 million times by February, 2020. Zee Music also manages multiple subsidiary YouTube channels like Zee Music South, Zee Music Rewind, which are listed as the featured channels by the main one.
The net worth of Zee Music Company is about $86 million dollars as of 2o20.

8. Justin Bieber: 50.2 Million Subscribers

Justin Bieber's official YouTube artist channel has the 8th most-subscribed channel on the platform.
His channel publishes his official music videos, live performances, interviews, and some of his fan's videos. Justin Bieber, started his YouTube channel on Jan 15, 2007 at his age of 12. For the 151 videos uploaded to his channel, the total view count is over 20.4 billion views. The average view of his video is 135 million.
Besides this official YouTube channel, Justin Bieber also has a VEVO channel like many other music artists. JustinBieberVEVO has 33 million subscribers, making it the top one VEVO YouTube channel. Other top VEVO channels include TaylorSwiftVEVO, EminemVEVO, KatyPerryVEVO, RihannaVEVO and OneDirectionVEVO.
Justin Bieber's net worth is around $285 million dollars as of 2020.
7. WWE: 54.3 Million Subscribers
WWE YouTube channel is the official account managed by World Wrestling Entertainment. They have uploaded over 45 thousands videos since the channel was created in 2007. The channel features original WWE shows and exclusive content.

According to the channel analytics data provided by SocialBook, we can dig into the audience demographics details of WWE YouTube channel:
97% of the channel followers are male;
46% of the channel followers are from the US;
18% of the channel followers are interested in gaming.
Complete channel analytics data is a must-have for all businesses to review before executing influencer marketing campaigns. Especially the audience demographics data is a key metric for businesses to get influencers who can reach their target customers.
The net worth of WWE is $5.71 billion dollars as of 2020.
6. Canal KondZilla: 55.3 Million Subscribers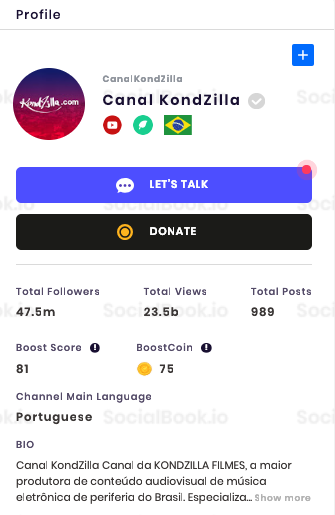 Konrad Cunha Dantas, otherwise known as KondZilla, is a Brazilian music video producer, director, and writer who has directed over 840 music videos. According to his YouTube channel, he is the largest producer of electronic music in Brazil. His YouTube channel, which Dantas started in 2012, has over 55 million subscribers and over 28 billion views. On 3 February 2018 the account became the largest Brazilian YouTube account.
However, according to SocialBook, though it's follower count is constantly increasing, it is losing views recently as seen on the graphs, recent view is much less than it used to.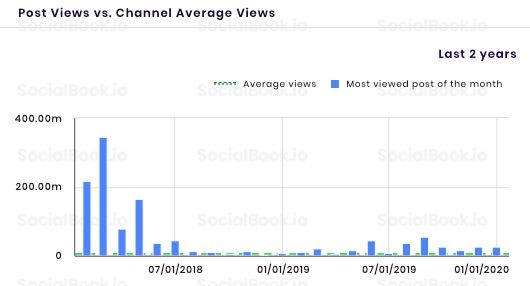 Canal KondZilla's net worth is $74 million dollars as of 2020.
5. 5-Minute Crafts: 64 Million Subscribers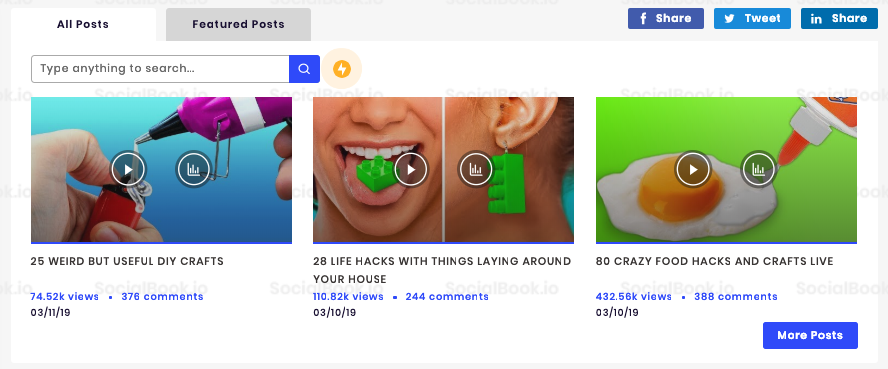 5-Minute Crafts is a YouTube channel maintained by media publisher TheSoul Publishing (based in Limassol, Cyprus), who also owns other YouTube channels such as BRIGHTSIDE. Launched in Nov 15, 2016, 5-Minute Crafts has since posted more than 2,700 posts and has received more than 12.7 billion views. This DIY channel has right now 51 million subscribers and honored to be the world's fifth largest YouTube channel. The video posted on Dec 3, 2017 called 42 HOLY GRAIL HACKS THAT WILL SAVE YOU A FORTUNE has received over 276 million views and it is the most viewed video in the channel.
5-Minute Crafts also created 5-Minute Crafts series including 5-Minute Crafts Men, 5-Minute Crafts Kids, 5-Minute Crafts Girly, 5-Minute Crafts Family, 5-Minute Crafts Teen and, 5-Minute Magic. Despite of 5-Minute Crafts Teen, all other channels has over 1 million subscribers at least. Its colorful, fun and relaxing music makes it an entertaining channel to watch.
The net worth of 5-Minute Crafts is $27 million dollars as of 2020.
4. SET India: 64.5 Million Subscribers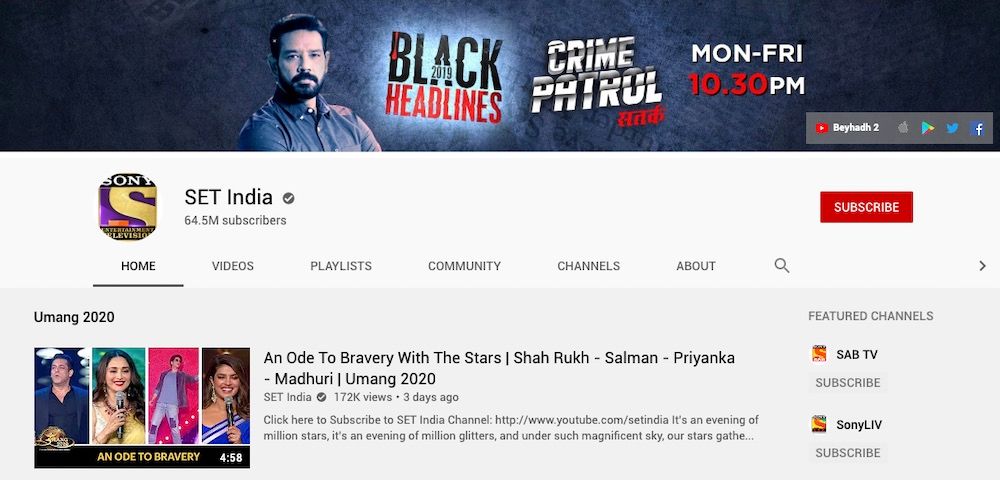 SET India YouTube channel is created and managed by Sony Entertainment Television in India. The channel was created in 2006 and has accumulated over 47 billion video views by January 2020. SET India is a 24-hour Hindi general entertainment YouTube channel. The channel covers a broad genres include drama thrillers, events to comedies, game shows, dance shows and many more.
The most popular series the the Indian drama series Crime Patrol Dial 100. The most-viewed video has been watched over 121 million times.
The net worth of SET India YouTube channel is over 3 million dollars as of 2020.
3. Cocomelon - Nursery Rhymes: 72.1 Million Subscribers
Cocomelon - Nursery Rhymes is a YouTube channel for kids, also known as ABCkidTV. The channel is owned by a US company Treasure Studio, creating 3D animation videos of nursery rhymes and their original children's songs.
Colomelon is the most-subscribed and most-viewed YouTube channel in the US, the 3rd most-subscribed channel and the most-subscribed children's channel in the world.
The net worth of Cocomelon is about $317 million dollars as of 2020.
2. PewDiePie: 103 Million Subscribers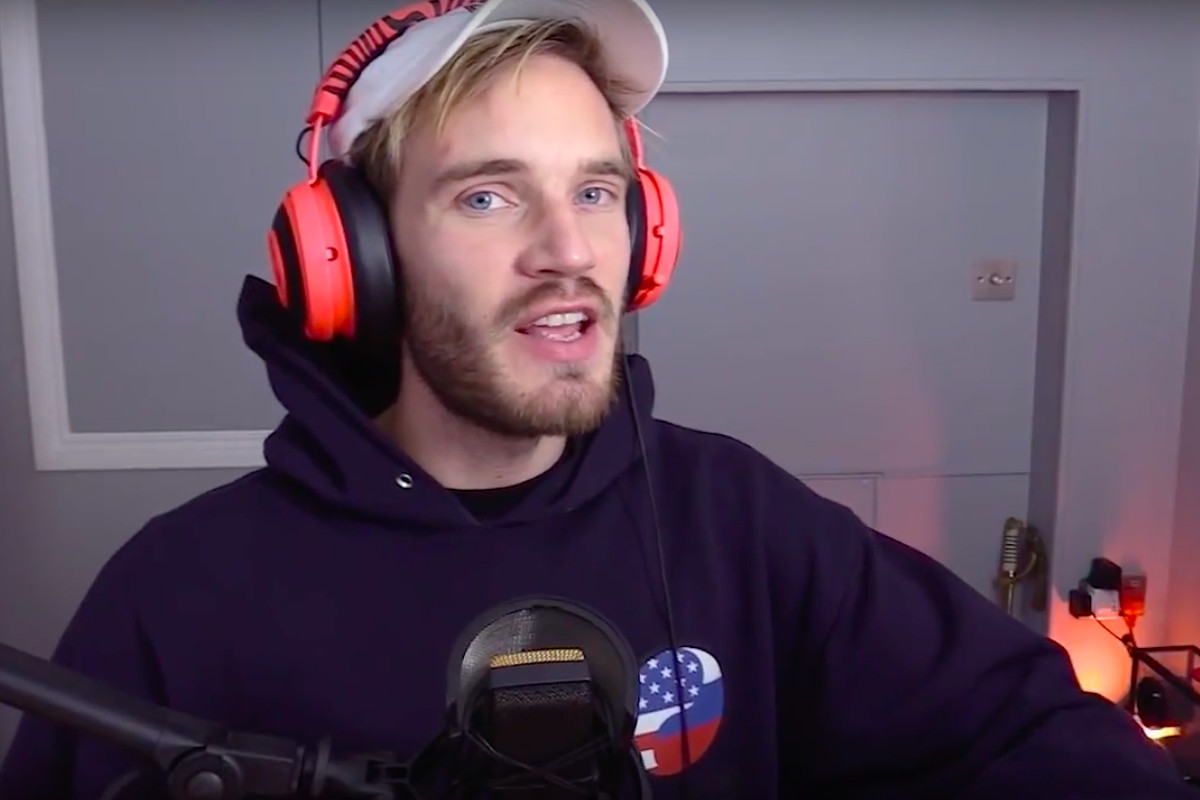 PewDiePie, known as Felix Arvid Ulf Kjellberg off the Internet, is a Swedish YouTuber, comedian, and video game commentator, who has built a highly successful YouTube channel  2010 and became the most subscribed channel on YouTube in August 2013 . PewDiePie's channel also held the record for most views from 29 December 2014 to 14 February 2017. He is highly productive, has produced 3.8k posts in his channel.
Some of his videos attracted controversy, however, due to their non-PC nature. This controversy came to a head in 2017 when he posted a couple of allegedly anti-Semitic videos, which caught the attention of the Wall Street Journal, which carried out an expose into PewDiePie's videos. As a result, he was dropped by his multi-channel network, Disney-owned Maker Studios, and content was restricted from YouTube's owner, Google.
In 2017, T-Series surpassed PewDiePie to be the most-viewed YouTube channel, and in 2019, T-Series surpassed PewDiePie to be the most-subscribed YouTube channel.
The net worth of PewDiePie is around $30 million dollars as of 2020.
1. T-Series: 127 Million Subscribers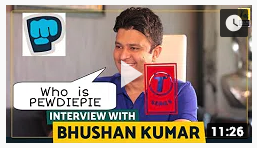 T-Series is the trading name for an Indian music record label and film production company with 127 million subscribers and 98 billion total views, making it the most-subscribed and the most-viewed YouTube channel in the world.  It is also the most subscribed Hindi-language and Indian YouTube channel. The T-series channel is best known for its Bollywood music soundtracks and Indi-Pop music. T-series also owns a multi-channel network on YouTube which dominant 29 channels and have more than 200 million subscribers as of January, 2020.
T-series has been around for a while, having been founded in 1983. It took a few years for the company to produce a hit record, film soundtrack, Aashiqui, it has sold more than 20 million copies, made the the most popular Indian soundtrack of all time. T-series joined YouTube on 2006 but didn't upload its first first video until 2010.
Some people argue that YouTube most followed channels should be personalities rather than a company account.
The net worth of T-Series is about $406 million dollars as of 2020.
---
Above are the 10 most subscribed YouTube channels in the world. It will take lots of followers from the third place to the second place. But the first and second places are having very similar follower counts. There is a constant battle between T-series and PewDiePie on who has the most followers, check out here :PewDiePie vs. T-Series. The ranking may change anytime between the two. Stay tuned.
And we prepared this top 100 YouTube channel list, covering the top 100 most-subscribed YouTube channels around the world.
---
If you want to get to the more detailed channel analytics of the influencer channels your business plans to work with, try SocialBook to find the right influencers and collaborate with them!
---
---