Few month ago on October 2, 2018, digital trends posted an article called "The Most Subscribed YouTube Channels in Existence " listed 5 most subscribed YouTube channels on the whole planet, and we read through it, found that this information is already outdated. Here we are, rewriting this most subscribed YouTub channels in existence with most up to date information. Above is the list of the most subscribed YouTube channels in March, 2019.
5. JUSTIN BIEBER (43 MILLION SUBSCRIBERS)

Justin Bieber's official artist channel has the fifth most-subscribed channel on YouTube. His channel publishes his official music videos, live performances, interviews, and some of his fan's videos. Justin Bieber, started his YouTube channel on Jan 15, 2007 at his age of 12, has published 132 videos, with average views of 3.6 million and total of 603.3 million.
He has posted 12 albums and created 10 playlists. Justin Bieber – ONE TIME Official Video has gained 22.4 million views and it is the highest viewed video in the channel. Even his lowest viewed video gained 102.3k views, which is still pretty impressive.
There is a drastic follower count increase during March 2018 where he grew his followers from 4,698,825 to 38,066,252 in just one month.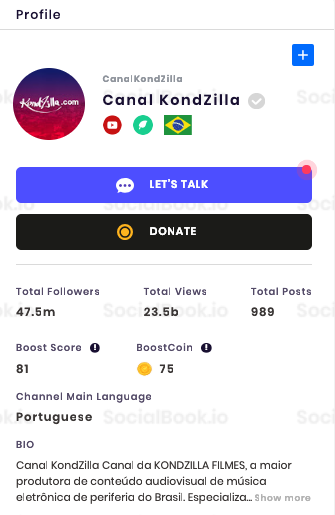 Konrad Cunha Dantas, otherwise known as KondZilla, is a Brazilian music video producer, director, and writer who has directed over 840 music videos. According to his YouTube channel, he is the largest producer of electronic music in Brazil. His YouTube channel, which Dantas started in 2012, has over 47 million subscribers and over 23 billion views. On 3 February 2018 the account became the largest Brazilian YouTube account.
However, according to SocialBook, though it's follower count is constantly increasing, it is losing views recently as seen on the graphs, recent view is much less than it used to.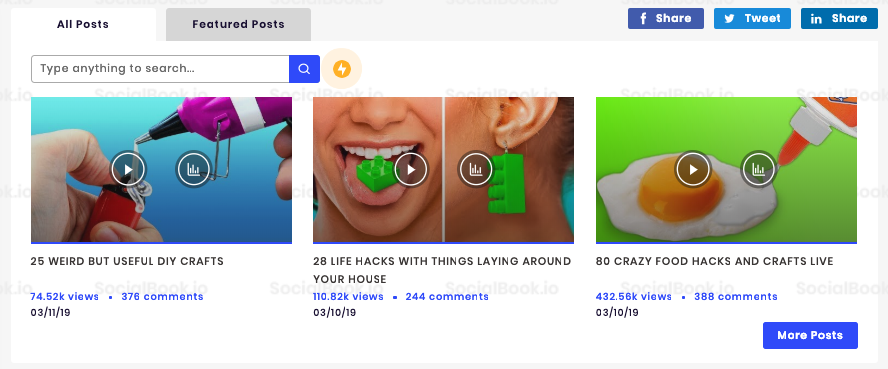 5-Minute Crafts is a YouTube channel maintained by media publisher TheSoul Publishing [1] (based in Limassol, Cyprus), who also owns other YouTube channels such as BRIGHTSIDE. Launched in Nov 15, 2016, 5-Minute Crafts has since posted more than 2,700 posts and has received more than 12.7 billion views. This DIY channel has right now 51 million subscribers and honored to be the world's third largest YouTube channel. The video posted on 07/11/2017 called 18 funny hacks that work magic is has received 150,367,865 views and it is the most viewed video in the channel.
5-Minute Crafts also created 5-Minute Crafts series including 5-Minute Crafts Men, 5-Minute Crafts Kids, 5-Minute Crafts Girly, 5-Minute Crafts Family, 5-Minute Crafts Teen and, 5-Minute Magic. Despite of 5-Minute Crafts Teen, all other channels has over 1 million subscribers at least. Its colorful, fun and relaxing music makes it a entertaining channel to watch.
2. T-SERIES (89 MILLION SUBSCRIBERS)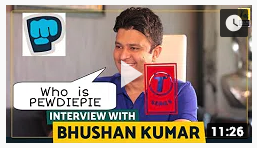 T-Series is the trading name for an Indian music record label and film production company with 89 million subscribers and 64 billion total views, making it the second most-subscribed and the most-viewed YouTube channel in the world.  It is also the most subscribed Hindi-language and Indian YouTube channel. The T-series channel is best known for its Bollywood music soundtracks and Indi-Pop music. T-series also owns a multi-channel network on YouTube which dominant 29 channels and have more than 140 million subscribers as of January, 2019.
T-series has been around for a while, having been founded in 1983. It took a few years for the company to produce a hit record, film soundtrack, Aashiqui, it has sold more than 20 million copies, made the the most popular Indian soundtrack of all time. T-series joined YouTube on 2006 but didn't upload its first first video until 2010.
Some people argue that YouTube most followed channels should be personalities rather than a company account.
1. PEWDIEPIE (89 MILLION SUBSCRIBERS)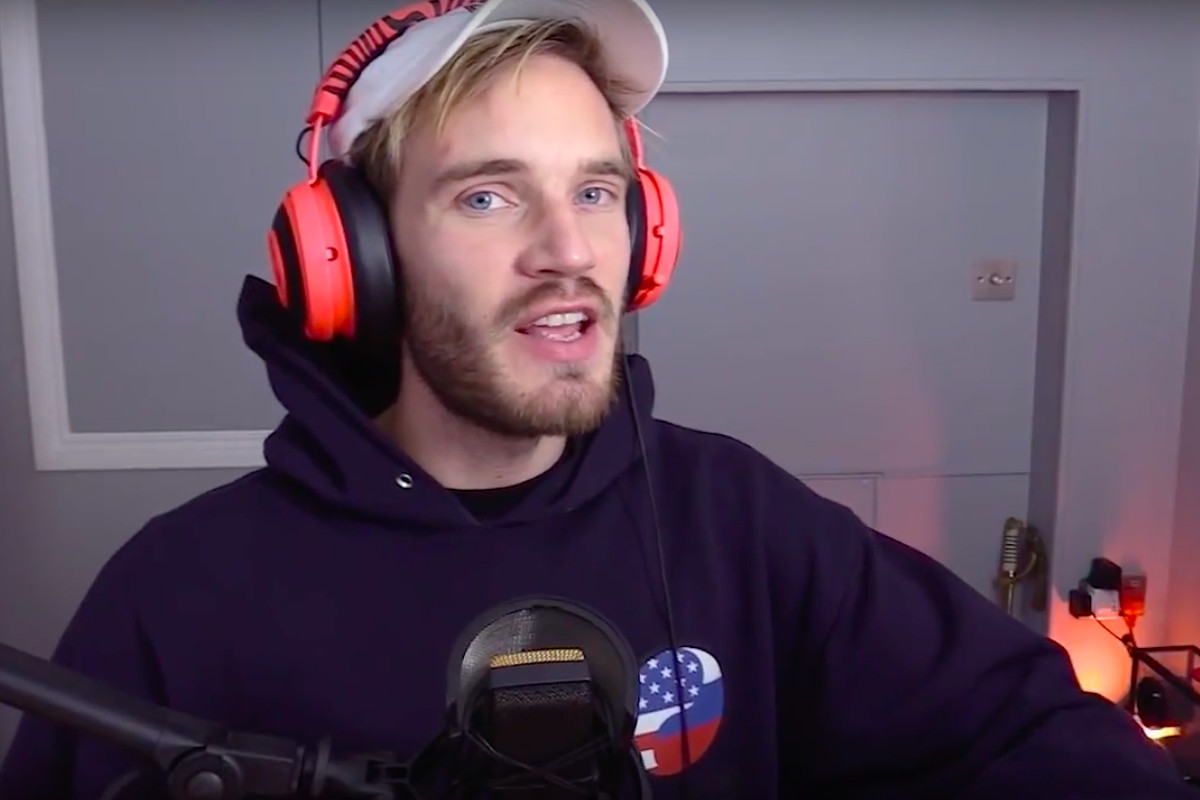 PewDiePie, known as Felix Arvid Ulf Kjellberg off the internet, is a Swedish YouTuber, comedian, and video game commentator, who has built a highly successful YouTube channel  2010 and became the most subscribed channel on YouTube in August 2013 . PewDiePie's channel also held the record for most views from 29 December 2014 to 14 February 2017. He is highly productive, has produced 3.8k posts in his channel.
Some of his videos attracted controversy, however, due to their non-PC nature. This controversy came to a head in 2017 when he posted a couple of allegedly anti-Semitic videos, which caught the attention of the Wall Street Journal, which carried out an expose into PewDiePie's videos. As a result, he was dropped by his multi-channel network, Disney-owned Maker Studios, and content was restricted from YouTube's owner, Google.
Above are the 5 most followed, subscribed YouTube channels in the world. It will take lots of followers from the third place to the second place. But the first and second places are having very similar follower counts. There is a constant battle between T-series and PewDiePie on who has the most followers, check out here :PewDiePie vs. TSeries . The ranking may change anytime between the two. Stay tuned.
Want to find out how to find the best Instagram influencers for your target demographic? Head on over to SocialBook for a free demo and trial to find out how!