Beauty influencers are one of the highest earning influencers. They paved their way to success sharing their tips on skincare, makeup, hair, and talking about any beauty related topic. Sounds like the perfect job, right? You talk about your beauty routines, put on makeup in front of a camera, share your experience with beauty products and in return, you get paid. Brands want to collaborate with you and people praise your creative skills. However, the path to such a life isn't as easy as it seems.
Being an influencer is more than getting free products and paid trips. It's a job like any other. There is also the extremely competitive market that challenges you every day. Ten years ago, when "influencer" was still just a strange word, beauty influencers were emerging without many difficulties. The situation has changed now. Those who want to become a beauty influencer need to show true dedication and effort. For that reason, having a plan and making the right moves are your best bet to have a career as influencer.
What is an Influencer?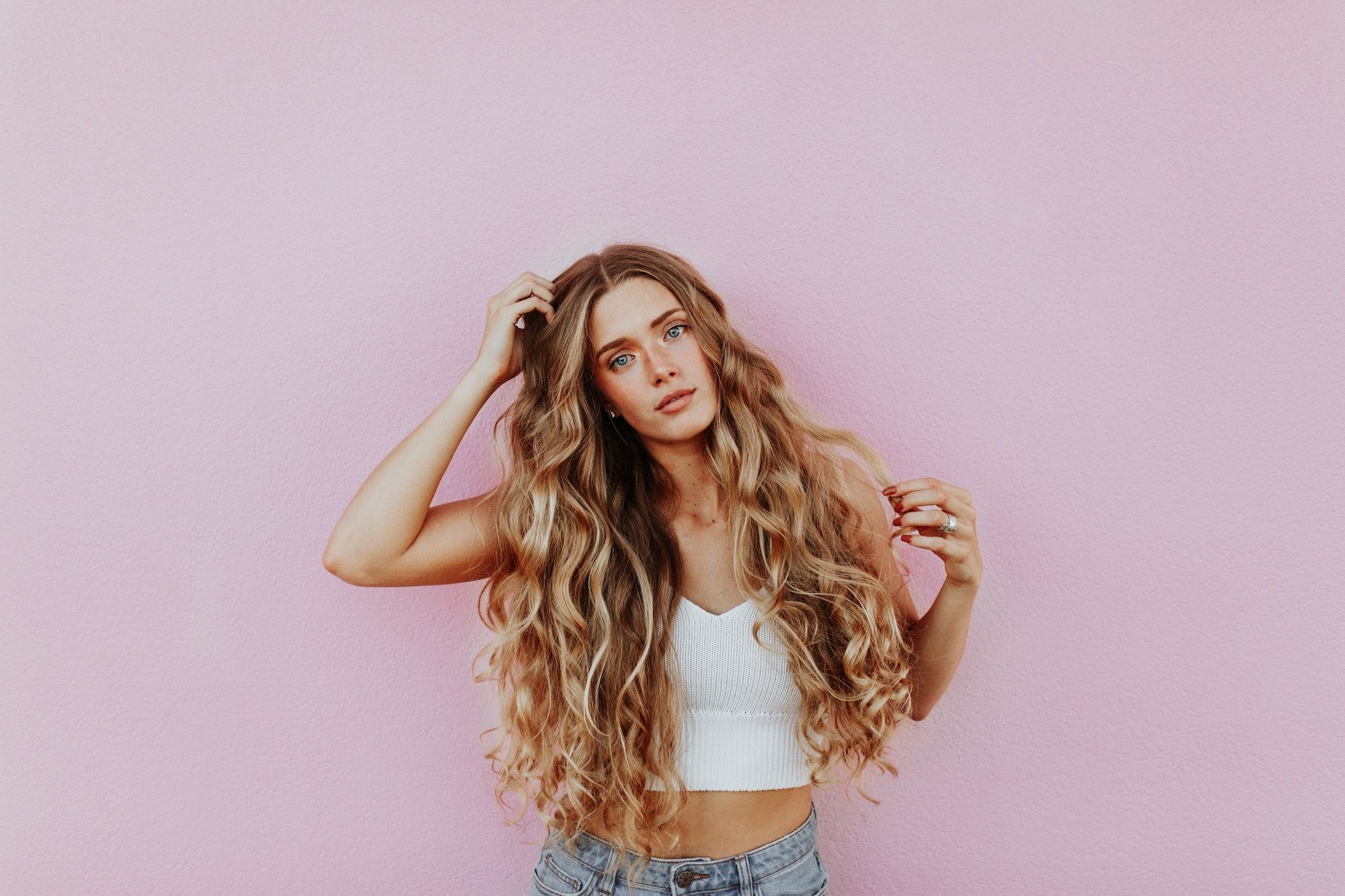 An influencer is an individual with an authority among its audience who respects the influencer for his or her knowledge in specific niche. Influencers have the power to influencer their followers purchasing decision – hence the name "influencer". That power evoke brands interest to cooperate with influencers. Brands pay influencers to talk about their products and therefore, increase interest of audience as well as their sale rate.
Most influencers start earning notable income by promoting brand's product. They present one type of marketing approach which is why influencer marketing came into existence.
The reason that makes people follow what influencer does and talks about is influencer's expertise. The interaction with followers builds a connection so with time, people become somewhat "addicted" to influencer's content.
Influencer can fall into different categories. Based on that, we have the following basic types of influencers:
Social media influencers (focusing on Instagram mostly)
YouTubers
Bloggers
Podcasters
Celebrities
The main communication channel for influencers are social media platforms. YouTube and Instagram are the most popular platforms. While influencers' videos were popularized on YouTube, Instagram was the one who skyrocketed influencers.
If you wonder how many followers you need to get the status of influencer, you should know that anyone who has 1,000 or more followers on Instagram falls into that category.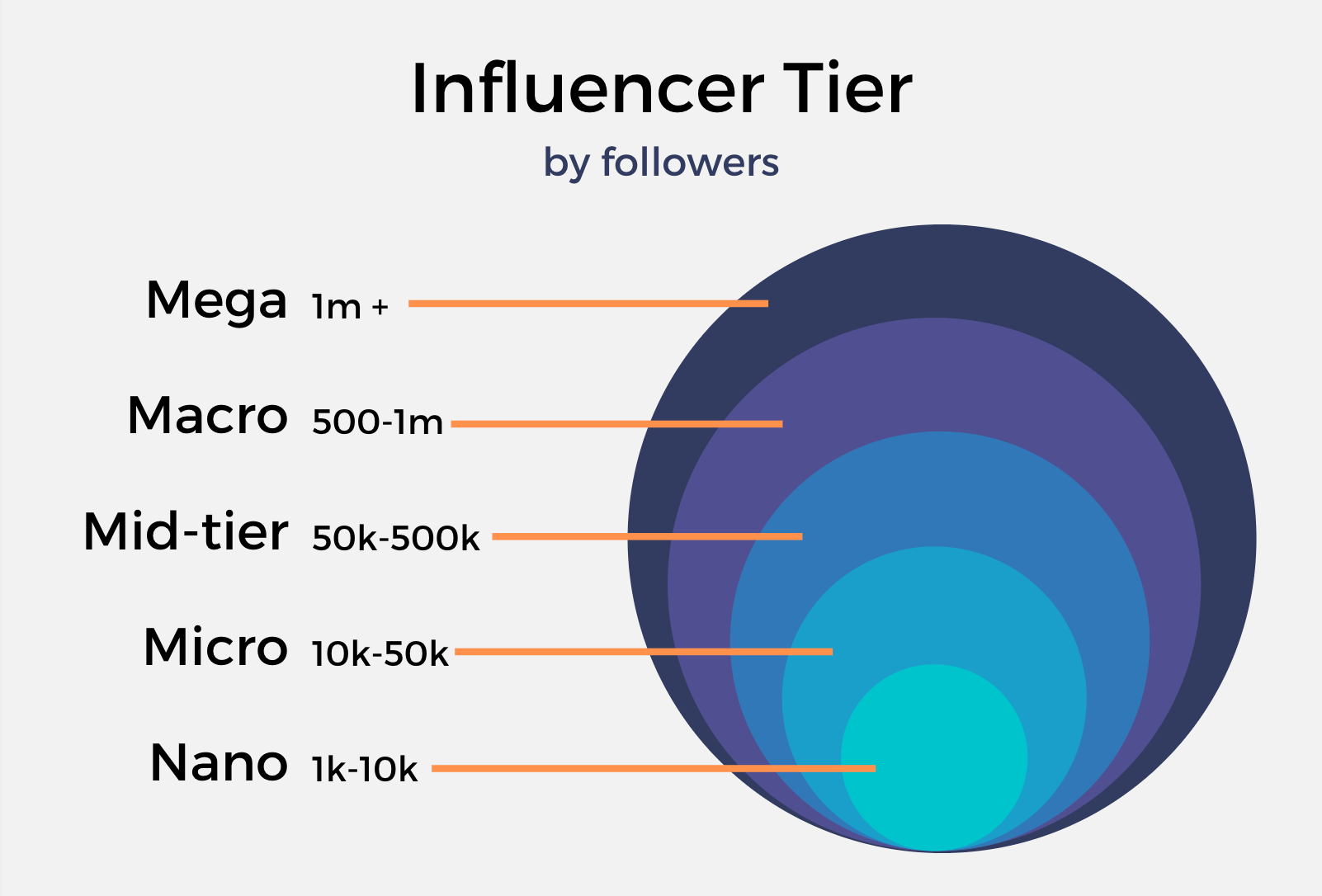 Yes, that doesn't seem like a lot, but the reason why nano-influencers (influencers with 1,000 and more followers) attracted attention of brands is their interaction with followers. They engage more with their followers and have a closer connection with them. Brands realized that people are more likely to listen to recommendation of influencers who communicate with them rather than celebrity influencer and that's how the collaboration started.
As you can tell, it's not all about the number of people who follow you. What makes you an influencer is your ability to affect people's opinions with your content.
Find Your Niche in Beauty and Makeup
To become a makeup and beauty influencer you first have to decide on your niche. "Beauty" is a wide notion and as a beauty influencer you can cover a lot of different topics. Some beauty influencers are professional makeup artists while others are skincare experts.
Start by thinking about what you do best. Are you good at doing makeup? Do you have experience with beauty products? Have you found skincare that works wonders? Is your hair the envy of many? Or are DIY masks your specialty? While you can incorporate a lot of different topics and make your content diverse, it's easier to start with something you're great at.
For example, Em Ford differs from many beauty influencers because she suffers from severe acne. She found her purpose in sharing advice on how to cope with troubled skin. Ford even started a powerful campaign, #redefinepretty that aimed to confront bullying and stigmas around noticable skin conditions such as birthmarks, acne, and scarring.
As a beauty influencer you have several options when it comes to sharing your content. Beauty influencers mostly focus on three platforms:
A blog is perfect for elaborate testimonials, tips, lists, and especially if you don't want to expose yourself right away. However, you should keep in mind that blog demands good writing skills.
If you are a natural in front of the camera, YouTube might be your best pick. With a fun personality and charisma that shines through the screen, you can focus on creating video content and using YouTube as your platform. YouTube is also a good choice if you're better at explaining your experiences and sharing tips verbally rather than in writing.
Lastly, Instagram is a place where visually oriented beauty enthusiasts can share their aesthetically pleasing imagery along with useful information. As Instagram isn't the best place for sharing long posts, you will need to either keep your posts short and sweet or team up a blog or YouTube channel with Instagram.
Top Tips for a Successful Makeup & Beauty Influencer
You consistently see successful influencers on your social media. They share unboxing videos of free products they received and post high-quality content. Thousands or hundreds of thousands of people are watching their videos, liking their posts, and reading their blogs. But how did they get there?
The question that puzzles many is how to become a successful influencer? How to become that person with whom brands urge to collaborate and followers eagerly await for their next post?
Unfortunately, there is no magic tip that ensures success but there are proven ways that steer your influencer efforts into the right direction. And here they are:
1. Find a way to be unique
Maybe you've heard this before but being original is the only option that leads to success. Especially since there are so many beauty gurus out there. Claudia Sulewski, one of the top beauty influencers shared in a recent interview how she maintains a successful career for almost 10 years, "Being on the platform for so long, I've always tried to maintain authenticity through my content and just focus on being myself."
2. Decide on channels you want to focus on
Spreading yourself too thin across all channels can result in lack of quality. The better option is to pick your main platform and possibly enhance it with another one. If you opt for two channels pay attention to which one has more engagement and than, refocus your content creation into growing that channel.
3. Only post high-quality content
With this competition, you can't get away with anything that's less than high-quality. Maybe it will take time for you to collect all the equipment for high-quality videos or you'll need to hire a web designer to create your blog, but it will be worth it. Don't settle for anything less than creating amazing content. That's what you have to count on to win over the audience.
4. Plan your content
Consistency is essential for making an impact in beauty influencer world. Especially for newbies who are yet to gather their loyal army of followers. You need to produce content regularly to attract and retain the audience's attention. Without a plan, that will be hard to do. Think about your content in advance so you don't end up with a dull, improvised posts.
5. Promote your channel
What's the point of great content if no one will see it? Besides the content creation, you should spend most of your time promoting content. Spread the news among your friends and acquaintances and of course, use social media. If you have the budget, don't hesitate to use Instagram's sponsored posts for promotion. Don't forget to use hashtags that will improve the visibility of your content.
Understand Your Follower and Interact with Them
Besides the above mentioned tips, another crucial aspect of your influencer career is interaction with followers. They are the ones who determine your success so they deserve your attention.
To cater to their interests, you first need to know who they are. Look into the following base of influencers that share content in your niche. This can help you find out who are the people who are interested in that type of content.
When your number of followers start to grow, resort to analytics. Analyze your audience to get a better sense of who they are. Are they Millenialls or Gen Z? Which content resonates with them the most? All the answers you need are in the platform's data.
Building your number of followers will be easier and more efficient if you interact with them. Follow people back, respond to every comment, like their comments and posts, etc. Show gratitude for the attention they give you and you'll be one step closer towards earning their loyalty.
And you can use tools like SocialBook to connect your Instagram and get to know more insights about your channel.
Get the Knowledge Base of Makeup & Beauty Industry and Products
The status of beauty influencer won't be just handed to you. You have to earn it. That means that you have to develop knowledge in beauty industry and products.
The characteristics that grace beauty influencers is authenticity and expertise. If you're going to be handing out advice or recommending beauty products you need to know what you are talking about. You also need to be up to date with new beauty trends and innovations.
Talent is not enough to become an influencer, you need knowledge as well. That's the only way you can build your credibility and earn trust of your followers. For example, Lex Gillies has spent almost a decade learning how to deal with her rosacea. The experience and knowledge she gained Lex forms into well-written skincare advice, tips, and beauty routines.
Here are a few ways in which you can attain knowledge of beauty industry:
Take classes (online classes are the easiest option)
Attend beauty conventions and seminars
Follow up on new research and technology in the beauty industry
Read blogs of successful and knowledgeable beauty influencers
Make Unique Content that Makes You Stand Out
As it was already mentioned, authenticity is inevitable. You won't catch the eye of new followers if you don't stand out. Offer them something that they can't find in content of other influencers. Give them a good reason to follow you.
Let your creativity out and play around with different ideas until you find a way to set yourself apart. Don't rush anything until you feel certain and comfortable with your choice.
Take Russian makeup pro Aryuna Tardis as an example. Besides the numerous makeup professionals, she managed to make an impression on mass audience with unusual makeup looks.
Interact with Top Makeup & Beauty Brands and Other Beauty Influencers
Getting some backup always comes in handy when you are trying to build a career. In this case, that backup comes in the form of collaborations and interactions.
If you've been using a brand's products for some time and you are their loyal consumer, reach out to them and suggest collaboration. It may seem bold and straightforward but what do you have to lose? The worst thing that can happen is that they refuse and that's all.
Collaborating with other beauty influencers can be beneficial for both of you. You'll get a chance to win over their audience and the same goes for the other influencer. Start with less popular influencers that also aim to grow their number of followers. Host the other influencer as a guest blogger, create a video together, be a guest in someone's podcast, or seize any other collab opportunity that comes up. Teamwork always brings better results.
Learn from the top Makeup & Beauty Influencers
Learning from the best is always a good start for beginners. We have collected the the top makeup and beauty influencers, and their successful stories for you:
Learn from the most successful makeup and beauty influencers, such as Jeffree Star, Huda Beauty, Carli Bybel, and Michelle Phan.
Final Thoughts
Remember what we said in the beginning? Beauty influencer is a job like any other. That means that you have to show dedication and persistence. If you expect an overnight success it's better not to start at all.
The high competition of beauty influencers, their high-quality content, or their number of followers shouldn't discourage you. Be authentic, share what you know, and keep your eyes on the prize. Give your best and people will have no other choice but to recognize your talent.
---
---