Ahhh February, the month celebrated for love. But Instagram says otherwise. It turns out red roses were not the only highlight of this month but many of your favorite celebrities made it in the list of the top 10 most liked pictures on Instagram. February is not so valentine now, right? So don't worry if you didn't get a date, you can celebrate this month with the top 10 moments of your favorite celebrities.
No.1: Stormi's Birthday Post From Kylie Jenner - 11.7 Million Likes
Who doesn't love Kylie Jenner? The stunning young mom who single handedly built a beauty empire, 'Kylie Cosmetics', at just the age of 21 has left us all in awe. Not only is she a makeup goddess and an entrepreneur but is also a loving mother to a beautiful daughter, Stormi.
On 1st February, Kylie celebrates the birthday of her charming daughter Stormi. She posted a couple of photos with Stormi, she holding Baby Stormi's tiny hand as the lead photo, with such a heartwarming caption that made us all grab the tissues. Stormi sure is a lucky and proud girl, having her mom as the 'Youngest Self-made Billionaire' in history. The photo earned more than 11.7 million likes from all over the world.
Stormi's birthdays are always a real catch for Kylie as earlier for her 1st birthday, the pictures Kylie posted of Stormi had the entire internet teary. Although many of Kylie's haters attack her by bringing up her ex-boyfriend and Stormi's dad, Travis Scott, Kylie elegantly shuts them all up and exhibits to the world about her life as a mom and entrepreneur and flaunts about her extremely close relationship with her daughter.
No.2: Stylish Stormi Post from Kylie Jenner: 11.5 Million Likes
Our number 2 spot on the list goes to Kylie Jenner too! On 27th February Kylie posted a series of photos of Stormi showing off her stylish looks and giving us all an impression of 'Mini Kylie'. The photos show Stormi flaunting with her purse and giving us all an adorable pout while she casually plays with her mommy's phone in style.
The cute photos received more than 11.5 million likes from Stormi fanatics all over the world. This isn't the first time Kylie shared cool photos of Stormi. She often posts pictures of herself twinning with her daughter or photos in which her daughter flawlessly rocks fancy earrings and frocks. Stormi sure is a Golden Ticket for her mom to become the Queen of our top 10 list of most liked Instagram photos. Way to go Stormi!
No.3: Stormi World Post from Kylie Jenner: 11.3 Million Likes
Kylie is famous for throwing extravagant parties and leaving us all breathless. But her birthday surprise to her daughter on 3rd February really made us our jaws drop! Kylie went completely overboard in creating the best birthday present any parent could dream of; an entire fun land dedicated solely for her daughter, 'Stormi World'.
Kylie showed her mesmerizing birthday gift on her Instagram post and the photos get instant likes from all the world amounting up to more than 11 million. Stormi World was the only birthday gift she had planned for her daughter. Kylie also launched a whole series of cosmetics, 'Stormi Collection', in the honor of her daughter's birthday.

Similar celebrations were also observed during Stormi's 1st birthday when Kylie threw a grand party, a prequel to Stormi's World. These extremely magnificent parties can't help us wondering what Kylie is going to plan next for her darling daughter. Wow Stormi just got 2 and already has a makeup series and a fun land to her name! Now that's called lucky!
By earning the 4th spot on the list as well, Kylie has us all shook! On 15th February, Kylie posted a picture of herself showing off her new look. Kylie is famous for changing hair colors every now and then but her new transformation has her fans amazed.
The usual colors Kylie has opted for her hair were black, silver, pink, orange and blonde but this time she got beautiful brownish hair dye with blonde highlights. Kylie is a style icon and bewilders her massive fan following by her jaw dropping looks.
Whether it's the red carpets or birthday parties or even chilling at home with her daughter, Kylie nails all these looks, be it casual or fancy. The look however she posted is just too perfect for winters! Kylie's eye popping photo bagged her more than 10.9 million likes.
No.5: Billie Eilish's love for Justin Bieber post: 10.6 Million Likes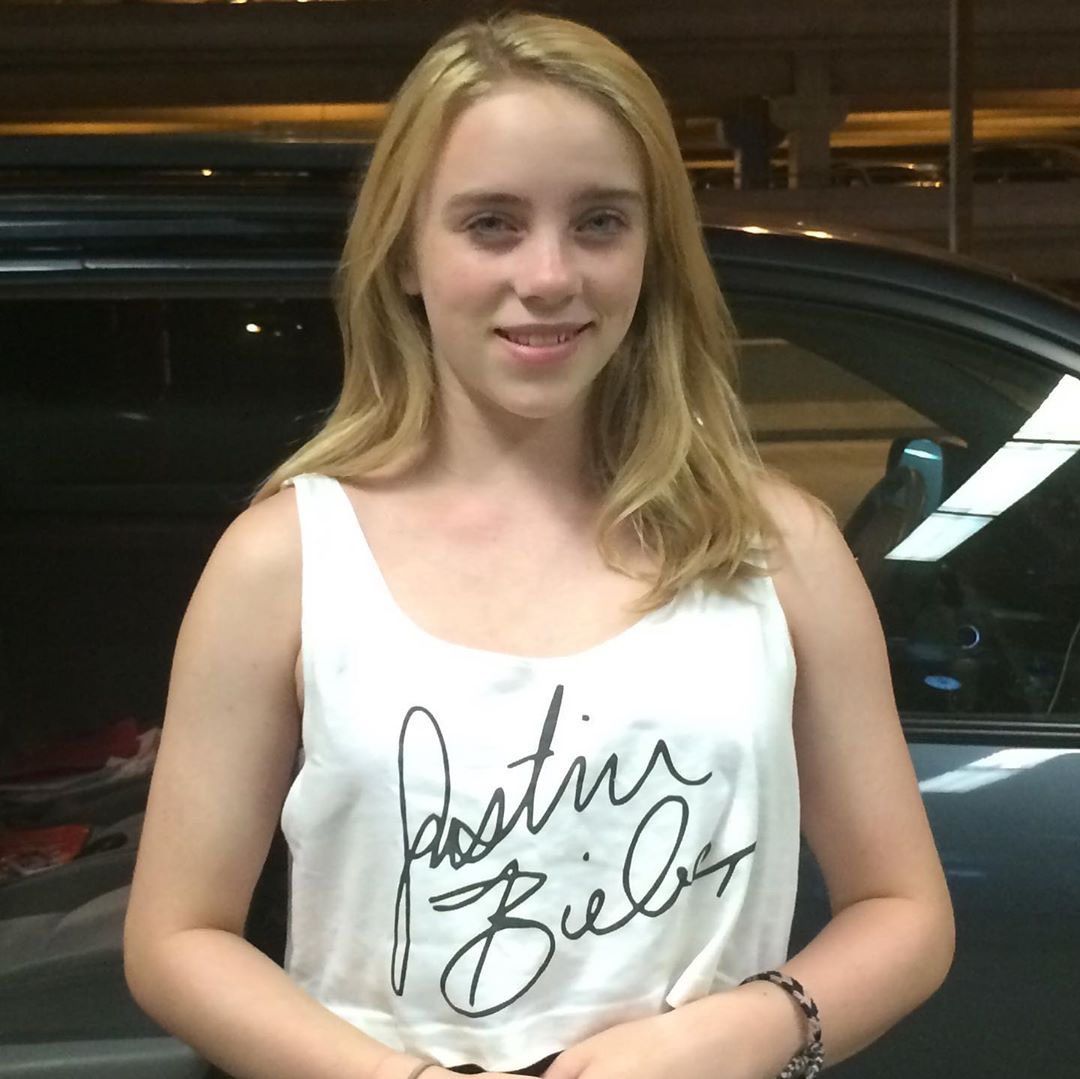 The loving chemistry between Billie Eilish and Justin Bieber has us all in tears. The two stars share similar history by gaining fame at a very young age and earning worldwide recognition.
These two sweet birds got extremely emotional during their interview with Zane Lowe. Billie Eilish revealed in her interview with Zane Lowe that she sobbed after hearing Justin Bieber's interview earlier with Lowe. Justin confessed his brotherly feelings for Billie in his interview earlier with Lowe which made Billie quite emotional. He acknowledged that he knows what kind of struggles a star has to face at a young age since he could relate the most and he is just a call away whenever Billie needs him. He got teary while he shared that he wants to 'protect' Billie from those ugly challenges that he himself encountered during his early fame. Billie also got sentimental as she acknowledged her relationship with Justin, admitting that Justin is like a big brother to her and she feels overwhelmed at his gesture of  protecting her.
Billie posted a picture from her early teens wearing a 'Justin Bieber' vest with a caption 'Stream changes' to express her support and love for JB's 5th studio album 'Changes'. She also shared some pictures of her room crowded with posters of Justin Bieber. The picture reached more than 10 million likes. The two singers also did a collaboration and released the number one hit sensation single 'Bad Guy'.
No.6: Ronaldo and his babies: 9.9 Million Likes
The football star Cristiano Ronaldo is hands down everyone's favorite, whether you are a football freak or not. Not only has Ronaldo made an impenetrable mark in football history, he is also an angelic figure for the world by being the ambassador of  3 major charities, UNICEF being one of them, and for making countless donations for the underprivileged all over the world.
Ronaldo is one of the most brilliant footballers, that's a solid fact, but he is also a fun loving dad. Being the father of 4 children Ronaldo often shares how being a dad has changed his thinking perspective and how much he loves his job at parenting. Ronaldo has 4 children, 2 sons and 2 daughters and loves them all equally to death. Although Ronaldo isn't married so his children are from his girlfriend.
On 25th February, the most-followed Instagrammer and influencer Cristiano Ronaldo posted a loving photo with his 4 children, all having fun while taking a bath. The photo grabbed the internet's attention and we can't stop obsessing over the adorable photo! The photo earned Ronaldo more than 9.7 million likes and the number 8 spot on our list. Go Ronaldo!
No.7: Billie Eilish and the Oscars: 9.8 Million Likes
The 2020 Oscars were heart-throbbing with the theme dedicated to celebrate the late/ passed actors. Oscars are always a bash and the highlight of every year. This year, the new 18 years old sensation Billie Eilish stunned us all with her appearance. Billie is known for having a unique casual style that perfectly depicts her personality and comfort level explicitly. She always manages to successfully stun everyone with her appearance at the red carpets. But this year Billie's attire, coincident with the theme, was an eye-catcher at the Oscars.
Billie posted a series of photos on 11th February on her Instagram from her Oscar appearance and the photos instantly grabbed the attention of the internet, earning Billie with more than 9.8 million likes. Billie wore an angelic baggy suit that had Chanel branded all over it, topped with her neon hair and her million dollar manicure. Her manicure, long perfect black nails, seemed to be the subject of Billie's net worth expenditure. Not only Billie slayed the red carpet, she also did a heart melting performance, dedicating her song to the late actors.
No.8: Billie Eilish and the BRITs: 9.6 Million Likes
The number 8 spot on our list goes again to Billie Eilish. Billie is known for her flattering unique appearance which she knocks off at the red carpets.
At the BRIT Awards 2020, Billie bewildered us all with her amazing look. From head-to-toe Billie was covered in the top most chic brand Burberry. Her dedication towards the designer could be seen from her coat to her pants, her socks and even her nails! This 18 years old artist really knows how to play it cool and she absolutely rocked the look at the BRITs 2020.
The year 2019 was a good year for Billie as she successfully bagged 33 trophies. But the start of 2020 with her smashing the Oscars with an amazing performance and securing the award for 'International Female Solo Artist' in BRIT Awards 2020 is proof that this year is also going to be a promising one for Billie.
At just the young age of 18, Billie has also made 2 terrific world records; one being the only female with most songs on the billboard charts and the other being the youngest singer on the British album charts. Billie also delivered an insightful speech centering on self-love. She often preaches that people should love their bodies in whatsoever way they are and should refrain from judging others. She confessed once that the reason she wears baggy clothes is because she wants to silence the judgmental haters and bullies. She is truly an icon of inspiration for millions of teens all over the world at just the age of 18. Keep inspiring us Billie!
No.9: Stormi's Earrings: 9.5 Million Likes
Kylie and her loving daughter Stormi have officially branded our entire list of most liked Instagram photos of February 2020.  On number 7 is another gorgeously adorable picture of Kylie Jenner's darling daughter Stormi. Kylie often posts pictures and videos of her daughter who is a hot internet sensation.
Following her mom's footsteps, Stormi also seems to have an obsession with accessories. On 19th February, Kylie posted an extremely cute photo of Stormi showing off her hoop earring with her name 'Stormi' branded on them. Her thick curly hair and her colorful attire screams 'mini Kylie' and now topped with her hoop earrings make it inevitable for Stormi to become the next style icon in her family.
The photos grabbed attention of millions of Kylie's fans and earned her more than 9.5 million likes. Stormi content is what Kylie fans live for on the gram!
No.10: James love for Kobe Bryant: 8.8 Million Likes
And last but not the least, the 10th spot on our list goes to LeBron James. LeBron James is known to be the 'Greatest Basketball Player of all Times' by absolutely nailing the NBA matches. However his post on 1st February with Kobe Bryant had us all in a pool of emotions. Earlier this year on 26th January, we all mourned the death of the greatest basketball player Kobe Bryant and his darling daughter Gigi encountering a painful helicopter crash.
James and Kobe were teammates in the USA Basketball Team and in the Olympics as well. The two basketball stars shared a loving chemistry between them. When Kobe Bryant had a painful end, LeBron James was one of the people who were most affected by his death. He posted a series of pictures on Instagram expressing his love for Kobe Bryant with the heart touching caption 'My Brother'.
The touchy pictures instantly achieved more than 8.8 million likes from all over the world. The pictures are the perfect illustration of the relation that the two players had with each other.
---
More Top 10 Influencer Lists:
Top 100 Most-Followed Instagram Accounts
Top 10 Anime Influencers on YouTube
Top 30 Pet Influencers: Most Popular Animals on Social Media
Top 10 Beauty YouTubers You Should Know in 2020
Top Health & Wellness YouTubers You Should Follow
---
If you want to collaborate with any of these top influencers, try SocialBook to find the right influencers and collaborate with them!
---
---