Just like Orange is the new Black, Anime is the new Netflix. The Japanese culture is undoubtedly taking over the world by leaps and bounds and the iconic Japanese animations aka Animes are the new sensation and the big picture in everyone's mind. Cosplays, Mangas (Japanese comic books), webtoons etc. are some of the pinnacles of the Japanese Anime Culture.
The Anime wind originating from Japan is now dawning upon the world at such a pace that today, more than 85 million people are addicted to Animes all over the world. From everyone's fav ninja fighter Naruto to the legendary warrior Goku, the Japanese Animes have everyone waiting on their toes, to jump into their comfort zone and go high on their all-time relaxing pill, Animes.
With over 10,000 animes conquering the internet, it certainly becomes a hassle for newbies and hard core fans to pick out the best anime surrendering to their choice. Luckily, anime influencers are there to rescue. Anime influencers are the internet personalities who have an impact on the anime community by creating cross-overs reviewing  animes through their social media platforms. They surely kill the pain of choosing 'The Anime' , a feast for our mind and soul. So we compiled a list of the top 10 anime influencers to give you all the reasons to munch on your pop-corn and binge watch the night away!
1. MASTAR MEDIA: 3.4 Million Subscribers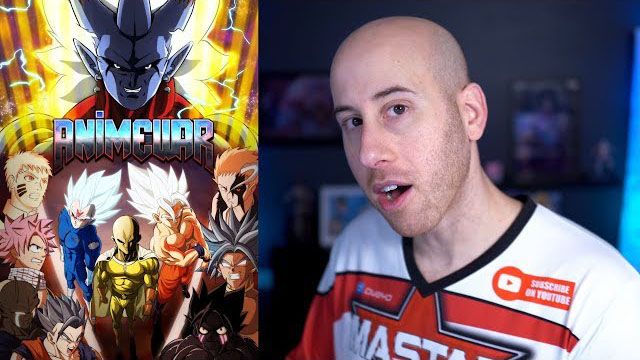 The top anime influencer on the list is MaStar Media who is an American influencer famous for his  YouTube content (reviews, commentary, web series) on popular animes such as 'Dragon Ball Z'. He has also create his own animations involving crossovers of the Dragoon Ball Z star, Goku, with other notorious anime characters. He also started his own web series by the name 'Demon Rush' but it couldn't reach to much lengths due to plagiarism content. He started his YouTube channel back in 2014 and since then he has bagged a total of 3.36 million subscribers and on average more than 16 million views on his videos. His honest opinions and reviews on various famous anime series is the core reason of his snowballing popularity. His most popular video is related to Dragon Ball Z; 'Akumo, Father of all Saiyans', consisting of 30.4 million. His net worth amounts up to $1.9 million.
2. AKIDEAREST: 2.3 Million Subscribers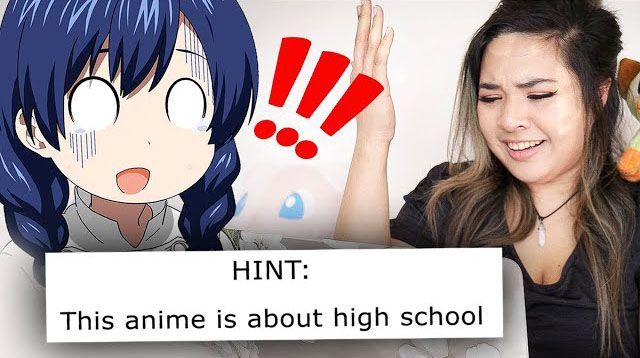 Agnes Diego, more commonly known as Akidearest, is a Filipino YouTube star who is known for her extreme obsession with animes. Her YouTube content consists of anime reviews, character reviews, cosplays and anime inspired makeup tutorials. She started her channel back in 2014 and currently has a total of 2.34 million subscribers and has more than 8.3 million views on average on her YouTube videos. She is also in a dating relation with a fellow famous anime youtuber, The Anime Man, and together the couple moved to Japan, thus inspiring them to post Japanese culture content. Her net worth sums up to $1million.
3. GIGGUK: 2.2 Million Subscribers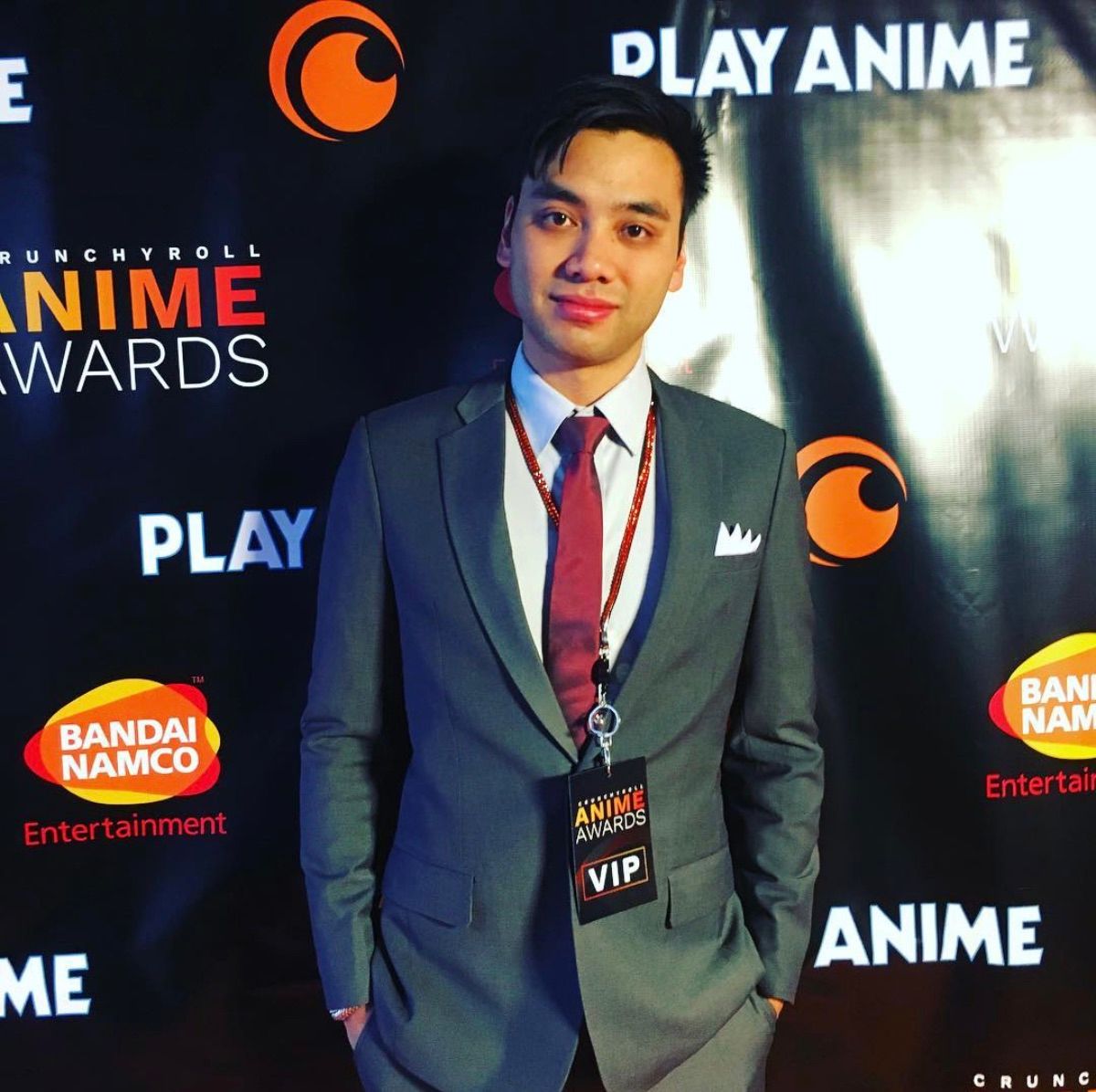 Garnt Maneetapho, popularly known as Gigguk, is a British youtuber and probably the most inspiring anime influencer of all time. His channels consists of videos of him posting critic reviews on animes in his fluent British accent and the honesty in those reviews is the reason why he has such a massive following. He started his channel back in 2006 but gained popularity around 2015. He is an inspirational figure because he quit his full time job at BBC to focus more on his channel. Currently he has a total of 2.2 million subscribers and more than 8.8 million views on his videos. His net worth also sums up to be $692,000.
4. THE ANIME MAN: 2.1 Million Subscribers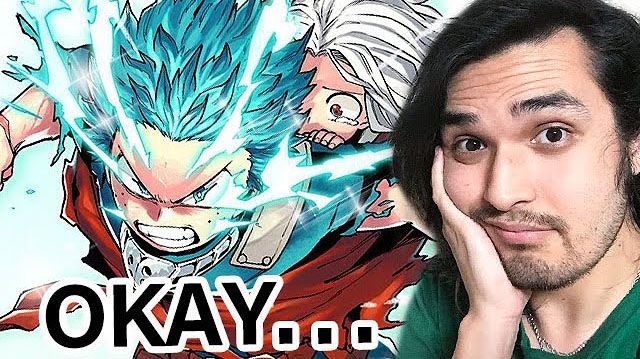 Joey Bizinger, known in the anime world as 'The Anime Man' is a Japanese-American YouTuber who is renowned for his content on animes, anime characters and video games. He joined YouTube back in 2013 and his popularity snowballed due to his crystal honest views about animes and Japanese culture.
His most famous video, with more than 2.1 million views, is 'Answer me Senpai' in which he responded to his fans questions related to his personal life. He has a total of 2 million subscribers on YouTube and has on average more than 7.4 million views on his videos. He has also done collaborations with other famous YouTubers including PewDiePie. The Anime Man's net worth amounts up to more than $1 million.
5. LOST PAUSE: 1.4 Million Subscribers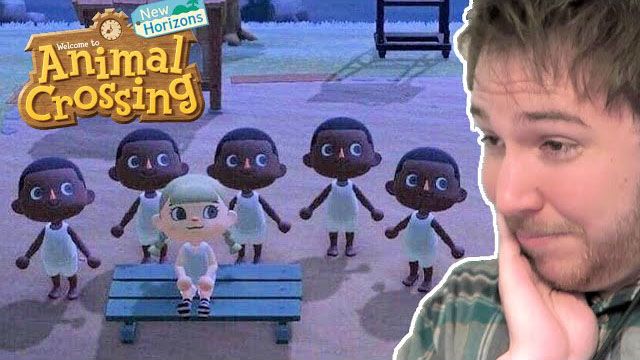 Lost Pause or Noble, is an American YouTuber who posts about anime reviews, video games and virtual novels. He started his channel on YouTube back in 2013 and since then, he has received many hits. He's famous for frequently uploading videos, almost 2-3 videos a day and for making collaboration videos with other anime centered YouTubers. He received the 'silver button' from YouTube back in 2015 and currently has a total of 1.4 million subscribers with more than 343 million views on is videos. His channel also got terminated for some time but he instantly gained stability and soared to heights in the anime world. His net worth amounts up to $1 million.
6. NUX TAKU: 1.2 Million Subscribers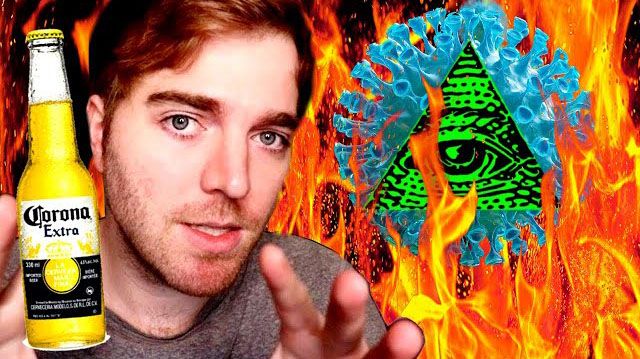 Nux Taku is a Canadian YouTuber who is famous for his channel being entirely anime centered. He makes analytical videos about animes and anime characters and is celebrated among his fanbase for sharing the views and opinions of his fans about animes and anime characters. He joined the YouTube community in 2014 and his success soared to such heights that today, he has a total of 1.15 million subscribers and has more than 155 million views on his videos. His net worth amounts up to $1 million.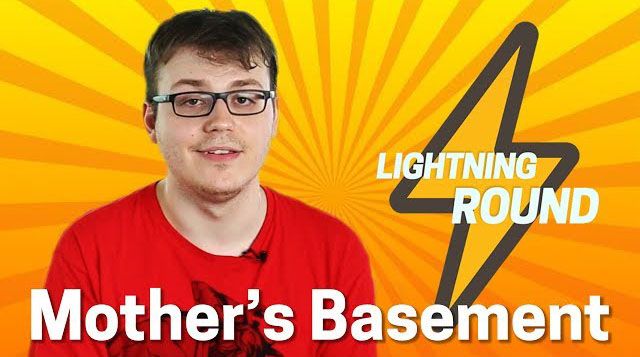 Geoff Thew, popularly known by his YouTube channel's name Mother's Basement, is an American YouTuber who posts videos analyzing animes, anime characters and video games. He became a part of the YouTube community back in 2015 and has gained a gigantic fan base since then.
His most famous series of videos on his channel are 'What's in a series' in which he analyses various anime series and their characters. His channel has a total of 963K subscribers and more than 3.5 million views on his videos. His net worth sums up to be $459,000.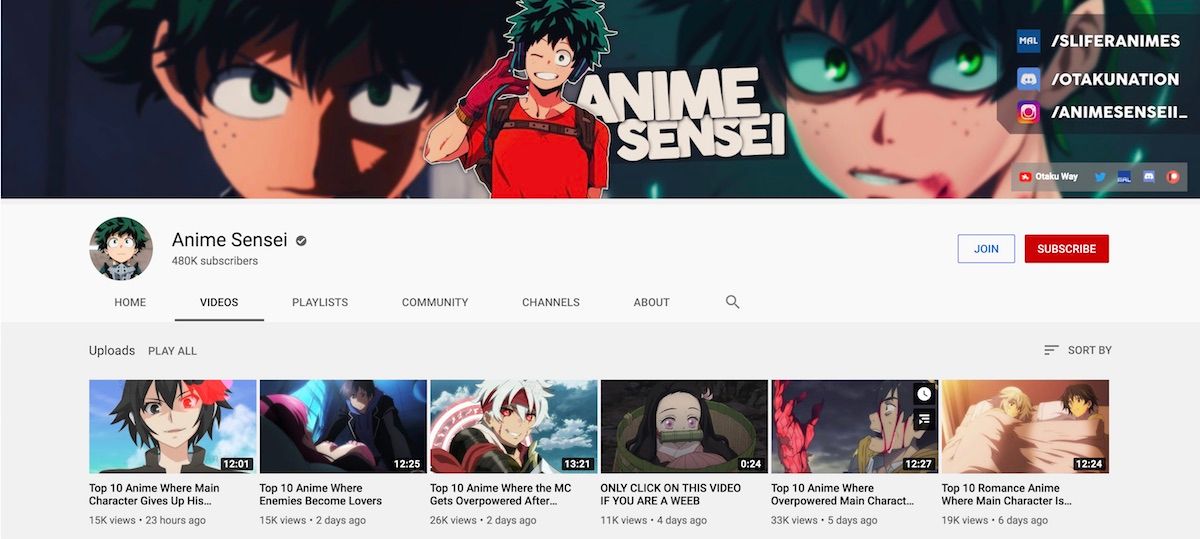 Anime Sensei is a YouTube channel which is solely dedicated to the Sensei's of the anime world. It is one of the most popular YouTube channel that gives quantitative analysis on the Sensei's and also performs listing of the different inspiring Sensei's of everyone's fav top graded animes. The channel was founded recently in 2017 and over a short span of 2 and a half years, the fanbase of the channel has snowballed. Today, Anime Sensei has a total of 471K subscribers with more than 45 million views on average. The channel net worth sums up to be $409,000.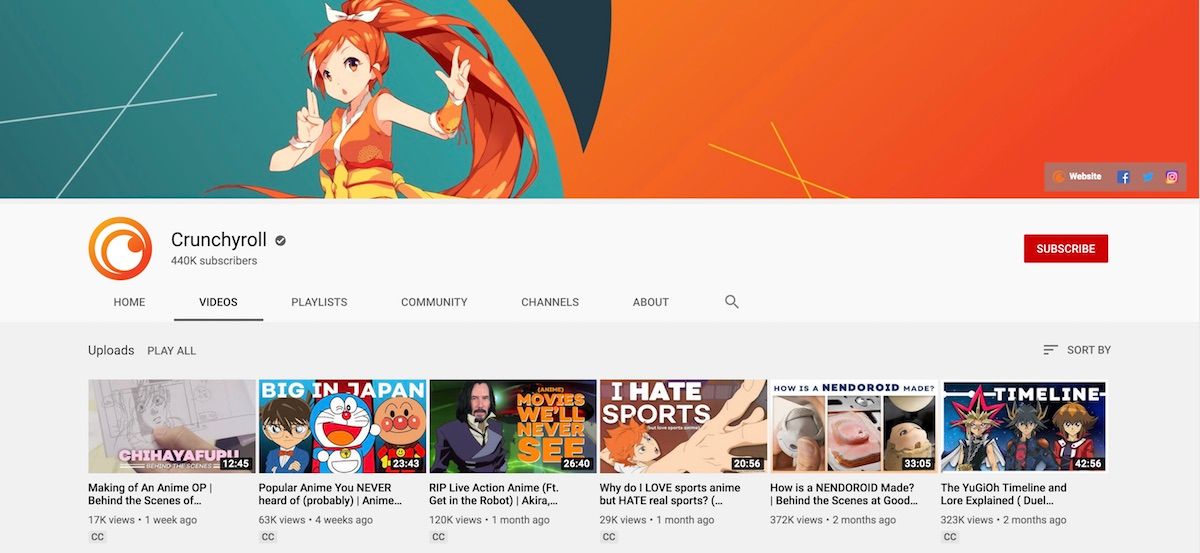 Crunchyroll is an American publisher and streaming company known for streaming animes and online publishing mangas. It was founded by a group of university graduates in 2006 and the main motivation behind its foundation was that the creators of Crunchyroll knew what the struggles of anime obsessed fans were and they wanted to ease them out; hence the birth of Crunchyroll. Today, Crunchyroll gives access to more than 900 anime shows and 50 mangas and besides having offices in United States and Japan, it is also a member of Association of Japanese Animes. Crunchyroll has more than 2.6 million paid subscribers. Its net worth sums to a big number of $703 million.
10. DIGIBRO: 354k Subscribers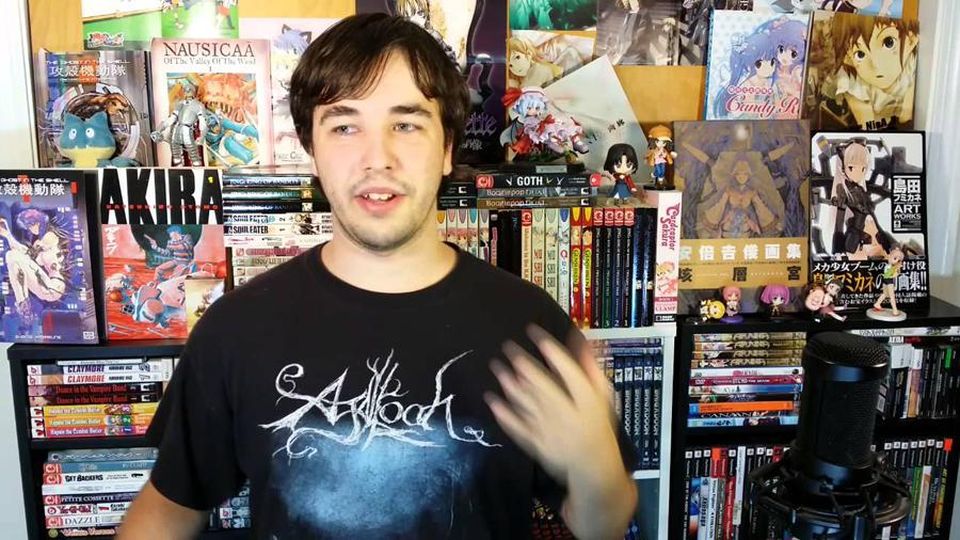 Conard Aaron Collins, or more commonly known as Digibro, is an American anime YouTuber famous for posting videos containing extreme honest reviews about anime series, movies and characters. He performs detailed critical analysis on animes which is why his videos contain only his commentary, no background music or sounds; this stands to be one of the most prominent feature of his channel. He joined YouTube back in 2012 and his fanbase grew over the years, giving him today a total of 354K subscribers on YouTube, with more than 993K views on his videos. Digibro openly shares through his videos that how his channel helped him during the troubled years of his life. His net worth sums up to be $98,000.
---
More Top 10 Influencer Lists:
Top 30 Pet Influencers: Most Popular Animals on Social Media
Top 10 Beauty YouTubers You Should Know in 2020
Top Health & Wellness YouTubers You Should Follow
---
If you want to collaborate with any of these top influencers, try SocialBook to find the right influencers and collaborate with them!
---
---