Thinking of investing in a result-driven influencer marketing software such as SocialBook? Well, you're about to make the right leap. Wondering how? Ask yourself if you're spending days and nights just to discover an influencer or two. Juggling from one platform to another to find their email contacts for influencer outreach? Spending a lot more time on influencer collaboration than you should?
Communicating with influencers is leaving you exhausted at the end of the day?
All of these struggles have disturbed your peace of mind? It's time to switch to a top influencer marketing software such as SocialBook. And why not when there's a long list of benefits involved? Let's find unfold them right here one by one:
1. Low Cost for Starting Out
Investing in best influencer marketing software is way cheaper than other modes of influencer marketing. You don't have to pay a dime for setup. No more hefty bills! Sounds interesting? With affordable monthly or yearly subscription plans, you could get started at a comparatively lower fee than usual.
2. Hassle-Free Influencers Research
Finding influencers on Google is a tiresome activity. Isn't it? This is why most brands switch to top influencer outreach software. There's a valid reason for it. Brands like to discover influencers fast! Using software to find influencers paces up the influencer research process.
With it, discovering top influencers takes just a few minutes that could otherwise take several hours and days if you do it manually. So you could understand the difference.
3. Customized Influencer Discovery
Your success lies not in just finding influencers but rather finding the ones that closely meet your campaign's objectives. For instance, if you want Instagram influencers, you should be able to filter them according to your preferred audience type and demographics, etc. Investing in Instagram influencer marketing software works wonders as you can apply advanced filters to choose the best fit.
4. Performance Prediction Before You Begin Collaboration
Gone are the days when you used to blindly invest in influencers. Guessworks don't work anymore. You should rather consider an influencer marketing business software such as SocialBook that lets you sneak peek into influencers' future performance even before you hire them. It gives you much-needed intelligence to hire wisely.
5. Real-Time Analytics for Performance Tracking
After collaborating with influencers, things don't happen on their own. You need to measure their performance at every phase. The idea is to ensure ROIs getting back to you. A top-rated influencer management software plays a crucial role in it by showcasing the real-time performance of your influencers. You can take action to ensure high performance against each metric.
The Key Takeaway
From the pointers above, you could see that influencer marketing automation software is all you need to handle all aspects of your influencer marketing campaigns. Hustle where it matters the most! Struggling on Google to search influencers isn't for you. It makes the process more tiresome and complicated.
Rather kick-start your influencer marketing on a result-driven influencer marketing software platform to make your every effort count. Work smart and not hard! Are you ready to make the right leap? Register on SocialBook now to explore possibilities!
Why Investing in SocialBook Influencer Marketing Software is Worth Every Dollar You Spend?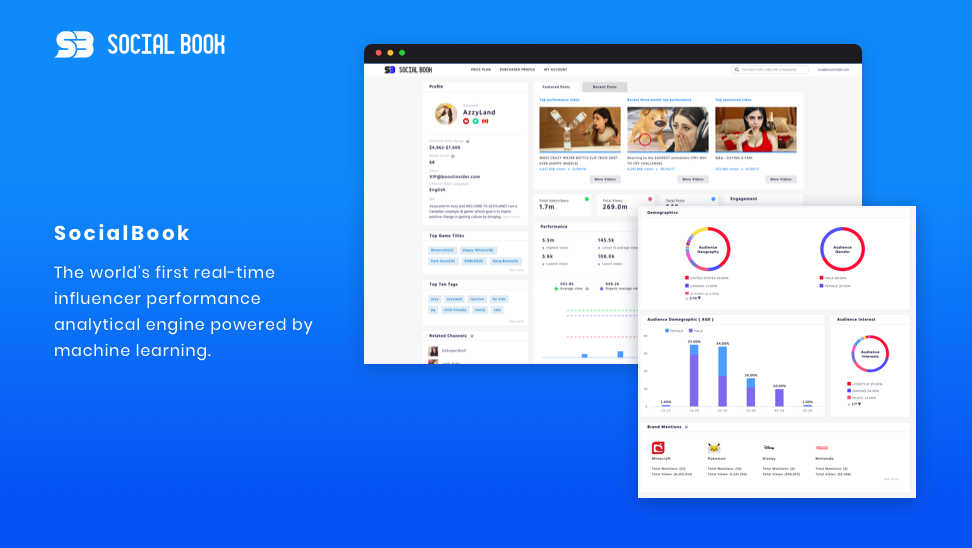 Thinking of investing in a data-driven influencer marketing software such as SocialBook? Well, you're on the right path to put your influencer marketing initiative in safe hands. If you care for your marketing ROIs, SocialBook is the way to go. The software works amazingly well to automate every task involved, thus, saving your time and money.
With SocialBook, you get worth for every dollar you aim to spend on influencer marketing campaigns. Be it about hassle-free influencer outreach or performance prediction of influencers, the software handles it all swiftly.
Let's find out how SocialBook is worth your money and attention:
1. Discovering a Gamut of Influencers in Just One Place
Tired of hopping on from one social media platform to another? Despite several efforts, you hardly manage to find an influencer in your niche? Or, is it taking you longer than anticipated to find social media influencers?
If you're struggling with any of these things, you're probably going to lose dollars as time is money and you're spending a lot than expected just to end up finding merely an influencer or two.
But the same task could be done in a matter of minutes if you choose SocialBook. This way, you'd be able to save your dollars from getting wasted down the drain for nothing.
SocialBook hosts a long list of influencers of all sizes and niches that you could be able to find in an instance. It's one of the best influencer platforms for micro-influencers where you could readily hire without wasting a minute.
From Instagram influencers to YouTubers, Twitch influencers to even TikTok influencers, SocialBook lets you find top influencers across social media channels without leaving the platform.
2. Running Your Campaigns With Minimal Staff
If you aren't using software to automate your influencer marketing campaign's tasks, you'd like to end up hiring a large team to get things done. Let's face it, hiring a large pool of talent consumes extra money from your wallet. It's another unnecessary expense that you could limit to a great extent if you use SocialBook influencer marketing software.
The software eradicates the need for hiring extra staff to find influencers online. You alone could do it in a matter of minutes that save money in your wallet.
Whether you're hiring micro-influencers or macro-influencers, when it comes to hiring ideal influencers, you'd find yourself at ease with SocialBook micro-influencer platform as it paces up the tasks. Often, the tasks get squeezed to a great extent that you could get done with minimal staff, thus, saving your dollars.
3. Helping You Avoid Overspending
Just starting out with influencer marketing for your business? You're likely to overspend on influencers as you might have little to no idea about their fees. A majority of the time, it happens as you don't have the right ballpark figures with you about the fees influencers charge.
It's where a perfect micro-influencer marketing platform such as SocialBook could help you get a fair idea of how much an influencer is truly worth. You just need to view the influencer profile reports to reveal their actual worth.
For your ease, there are various metrics stated against each influencer's profile to help you understand the costs involved. For instance, you could view the cost per engagement, cost per 1000 likes, cost per 1000 impressions and even the suggested price range to get the fee estimates before you pitch your proposal to the influencer you're keen to work with.
These metrics showcase you the real picture of their fees and worth so that you could avoid overspending that eventually helps you save dollars.
4. Saving You from Wrong Decision-Making
How much money could wrong influencer partnerships could cost you? Well, there's always a whopping amount of money at a loss when you hire fake influencers. A little mistake in detecting influencers for authenticity could turn into not just a financial loss to your brand but also a major setback in meeting your brand's goals.
You can't just rely on references all the time while hiring influencers. You'd never know when things get a wrong turn, eventually costing you money and time. But you could avoid this pitfall if you choose the right influencer marketing tool while discovering influencers online.
With the right software such as SocialBook, you could get a highly vetted pool of influencers without lifting your fingers. It greatly ensures that you land into the right partnership that could actually meet your campaign goals without disruption.
5. Putting Your Money Where It Matters the Most
Putting your money on an influencer with mismatched audience demographics will waste your money for nothing. Why so? Well, there would be no conversions because your ideal customers don't exist in that demographics.
Similarly, if the influencer has poor audience quality or engagement rate, the conversions are not going to happen, dumping your money for nothing.
Don't want to end up your campaigns that convert pretty low? Want to put your money where it actually matters? Use sophisticated influencer marketing software such as SocialBook to help you invest in influencers safely.
Using the software, in just one click, you'd be able to figure out if the influencer you're planning to consider meets your desired audience demographics or not. In addition, you'd also be able to see if the influencer has high conversion rates or not. This will ensure that your money stays safe and gets invested in the right talent that could actually get you great results out of campaigns.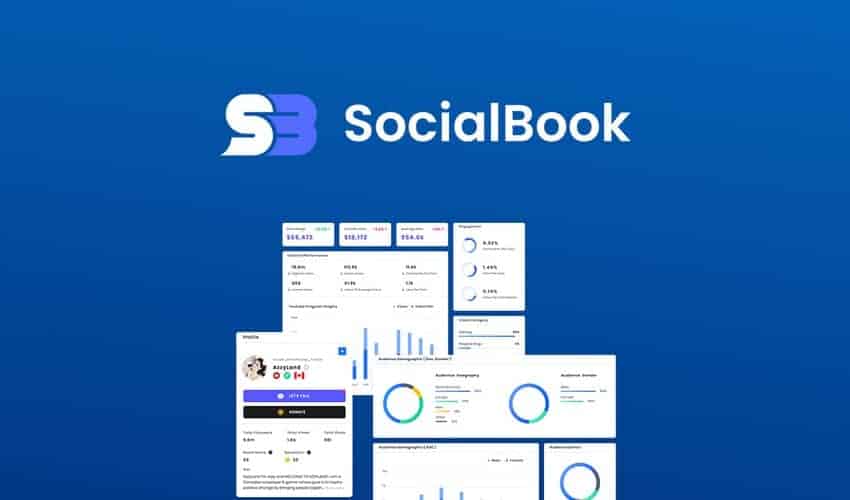 The Key Takeaway
From the pointers discussed above, you could conclude that investing in SocialBook influencer marketing software is worth every dollar you plan to spend. Acknowledge that data-driven decisions put your campaign's progress on the right path. Shooting in the dark with guesswork isn't a healthy option as it puts your money at stake.
Investing in the right software such as SocialBook drives your campaign's success to the right path as you get the leverage to choose influencers based on their past performance metrics. So count on SocialBook for all of your influencer marketing needs. Browse to the plans section to get started.
References
---
---