Guess why brands turn to micro-influencers? Due to budget constraints. Well, it's easy to guess! Starting your hunt on influencer platforms for micro-influencers saves your day as you no longer have to struggle. But believe it or not, despite hiring micro-influencers sounds like a great deal, still, finding them is a tough nut to crack. Chances are that you get burned out during the process. That's where a few tips could help you which we are going to share with you shortly.
Finding the right micro-influencers would seem like an easier task to you if you know the way inside out. You should know where to begin your journey and what to look for. Let's help you pave the way so that the next time you could find it easy to discover the right micro-influencers:
What Should You Look for in Micro-Influencers?
So finally you have taken the plunge to find micro-influencers without getting lost in the process? Before you choose an influencer marketing platform and make the move, you should be wary of the things to look for in an ideal micro-influencer. The moment you start shortlisting potential candidates, you should ask yourself:
Do They Look Relevant?
Relevance is the key while finding micro-influencers. You must look for an influencer who operates in your niche rather than shooting in the dark. Associating with anyone won't help. The influencer you choose to work with must have work to showcase you in your industry.  Keep niche relevance in your mind before you start your search on influencer platforms for micro-influencers to make your search easier than ever.
Are They Truly Engaging As They Appear?
Receiving likes and comments is one thing but having truly authentic engagements is another thing. You should know how to spot the right micro-influencer who serves genuine engagements rather than faking numbers. You might take the help of some leading influencer platforms for creators that vet out the influencers to help you make the right choice.
Do They Possess Audience Reach You Need?
With the right audience reach, you could make your influencer marketing campaign successful. But to make that happen, you need to know if the micro-influencer you are going to work with has the right demographics where your potential audiences are. Top influencer platforms for influencers usually list out the micro-influencers with key audience demographics to help you make the right hiring decision.
How to Find Micro-Influencers With Ease?
Now, you already know what to look for in a micro-influencer while hiring. It's time to disclose the steps to help you discover micro-influencers with ease:
1. Discover Them on Your Followers' List
The best place to start your micro-influencer search is to look in your followers' list. You would never know if you find a perfect influencer there until you try. Sometimes, passionate influencers are around. It's just a matter of figuring them out. The best places to begin your hunt for them are your social media channels.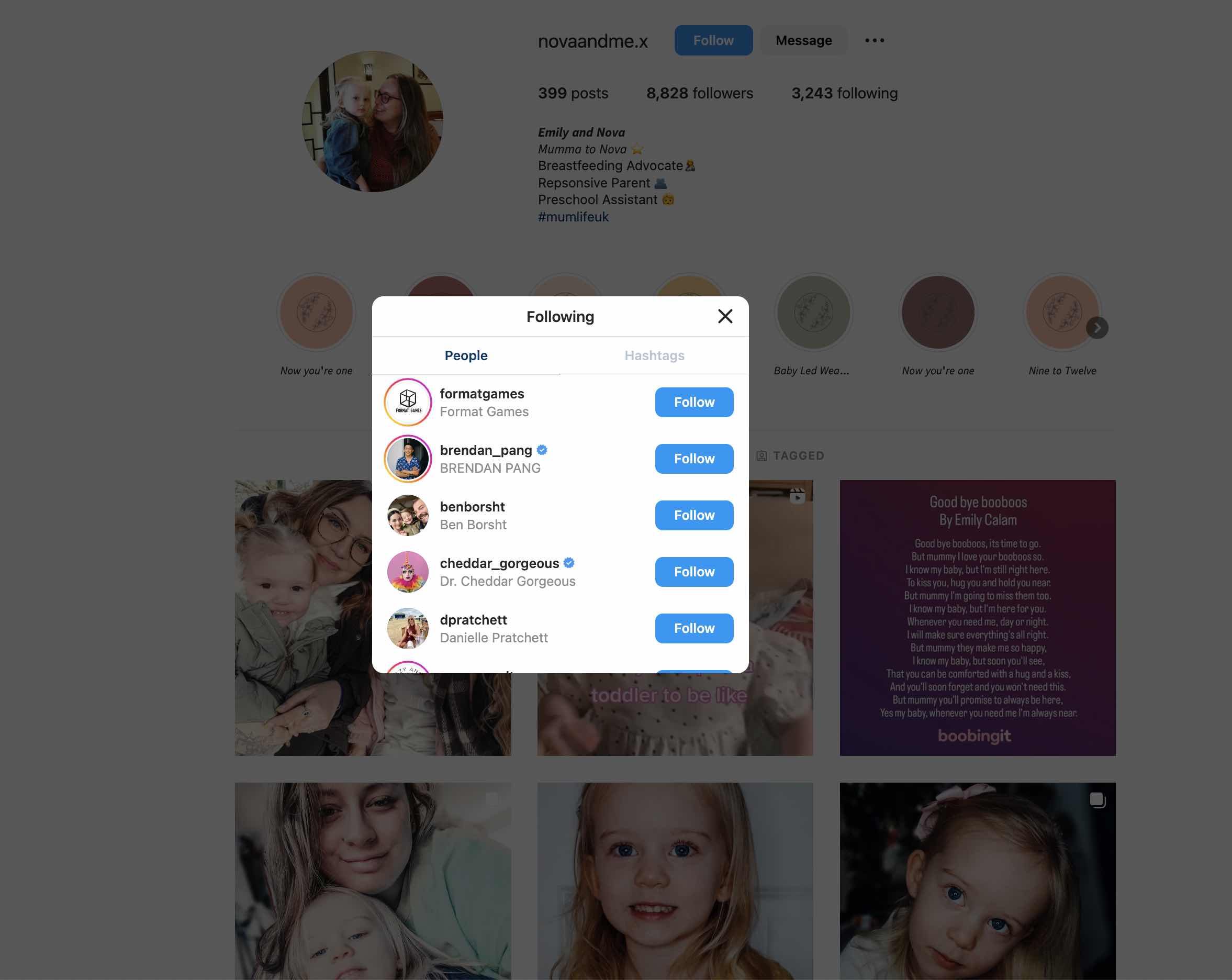 Though hectic, still, worth a shot. Just make sure you use appropriate words to search them out. For instance, if you're in the fitness industry, you could look for a term such as fitness experts in micro-influencers' bios and usernames as they often mention such words there while introducing them.
2. Perform a Precise Keyword/Hashtag Research
Performing searches on social media channels with the right keyword or hashtag could do wonders to you in connecting with micro-influencers who operate in your industry.
It doesn't matter if you've got a large pool of followers on your channel. You can still connect with micro-influencers who post relevant content in your niche following popular hashtags.
Just put the most precise keyword that defines your business niche in the search bar and hit enter to see multiple posts and people. You can then approach them through DMs for possible partnerships.
Using hashtags in the posts has been practiced by these influencers on influencer platforms for micro-influencers for a long time, so finding them through it will help you discover them with ease.
3. Look for Them in Relevant Social Media Groups
Discovering micro-influencers through social media groups is a hidden secret for a long time. A few social media platforms such as Facebook has very active social media groups that host micro-influencers in a variety of niches.
Interestingly, these groups aren't limited to Facebook micro-influencers but also hosts Instagram micro-influencers, YouTube micro-influencers and so on. So it would save your time to find the kind of micro-influencer you've been looking for without hopping on from one platform to another.
Don't be shy to ask for tips and help from group members to assist you in connecting with the right micro-influencers out there.
4. Find Micro-Influencers With Ease Using an Influencer Marketing Tool
A state-of-art influencer marketing software works wonders to seamlessly getting connected with the micro-influencers of your choice without experiencing burnout. So it might be in your interest to consider it and accomplish your tasks at a speed of few clicks. Sounds convincing?
Well, you can try and find your take on it. The software has the option to search micro-influencers in your given demographics, followers size, niches, and engagement rates.
Literally, you can connect with them in a matter of minutes. It's a rewarding option for those brands that do not want to spend lots of time figuring out the best micro-influencers for them.
If finding the best of influencers is in your mind at an unbelievable pace, investing in a promising influencer marketing tool is definitely for you.
The Key Takeaway
Finding micro-influencers for your brand would be a lot easier than you usually do if you follow the steps mentioned here. There's always an influx of micro-influencers in and around you. But to find the ones who truly matter in your niche requires an insight that you've just got.
Since it is easier to connect with them on influencer platforms for micro-influencers, you shouldn't leave a chance to invest in well-known influencer marketing software, for instance, SocialBook. It helps you vet out the best of micro-influencers without having to do the heavy work. Start working with micro-influencers on SocialBook right away. Let's begin!
---
---