These top UK beauty influencers are shaping the brand and products. Check out how these beauty gurus are leading the newest trends of the beauty industry.
Roxxsaurus
Roksana Janiszewska, aka Roxi, is a Polish-English YouTuber who joined the platform in 2012 has become one of the top makeup and beauty influencers in the UK. Roxxsaurus has 3.85 million subscribers on YouTube and 544k followers on Instagram. She started posting videos on various topics twice a week including DIYs, life hacks, makeup tutorials, hair tutorials, back-to-school videos, craft ideas, and pranks. However, her videos on makeup, fashion, and skincare are the most popular on her channel due to which she also labels herself as a beauty and fashion guru.
The most viewed video of Roxxsaurus's YouTube channel is 15 Braided Back To School HEATLESS Hairstyles!, which was published two years ago in 2017. The how-to hairstyle video has been viewed more than 13 million times. Anther popular video by Roxxsaurus is "20 Beauty Hacks Everyone Should Know," which has gained 10 million views and 216k likes already.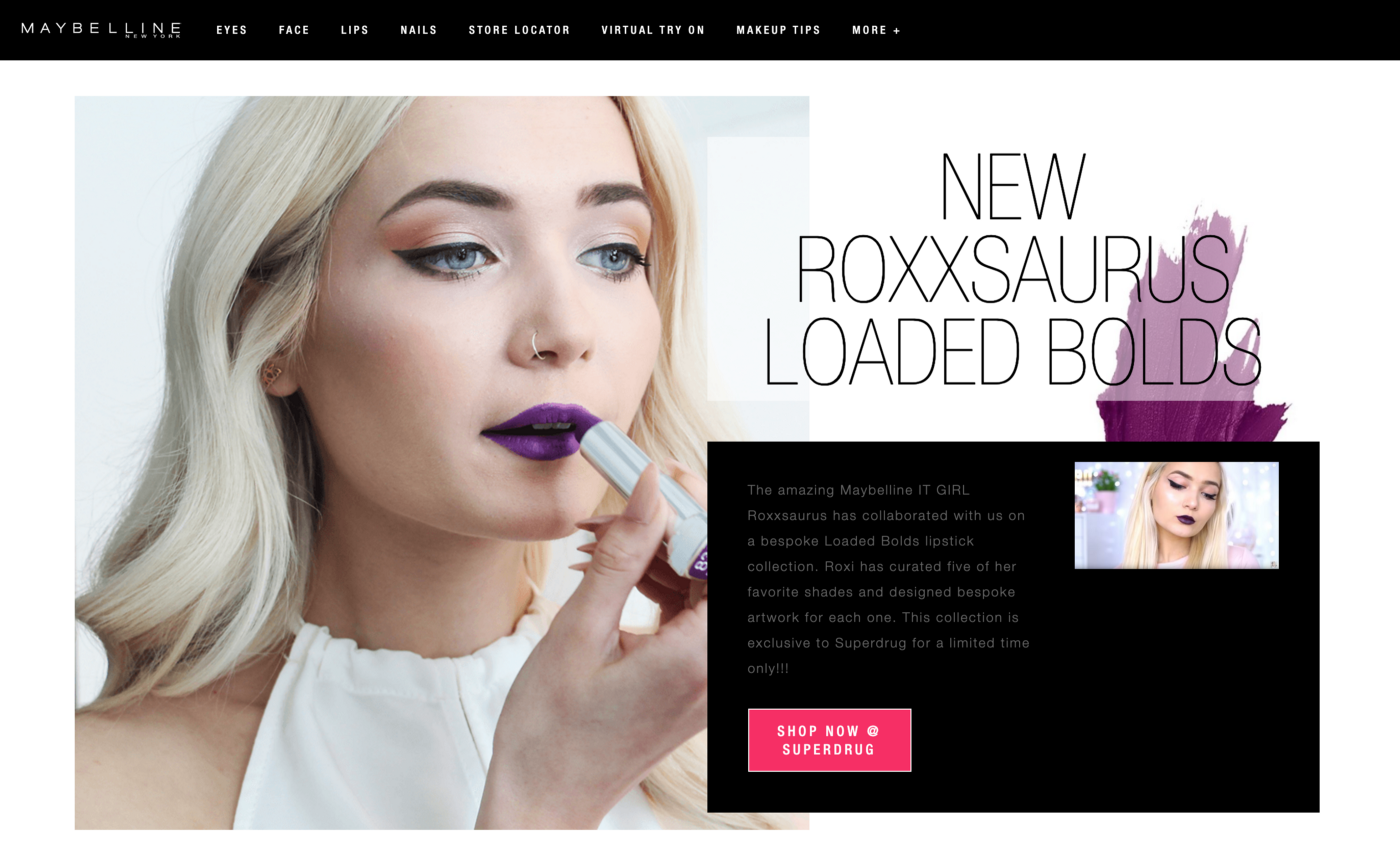 Roxi collaborated with Maybelline in 2017 to create a personalized line of lipsticks, the Rossaurus Loaded Bold Lipstick Collection. The webpage is still accessible, but the lipsticks are not available for purchasing now.
In 2019, Roxi collaborated with Revolution Beauty for 3 different kinds of palettes. Revolution Beauty has been collaborating many top beauty influencers to create collections from eyeshadow palettes to lipsticks to complexion heroes, bringing a lot of successes to this British beauty brand.
Louise Pentland
Created and owned by Louise Pentland, a British lifestyle vlogger, and beauty guru. The channel has been on YouTube since its creation in 2010 and has gained 2.41 million subscribers now. She constantly publish videos about beauty, lifestyle, and parenting. And Louise's Instagram channel has 2.4 million followers. Louise is also known by her online alias SprinkleofGlitter or "Sprinkle of Chatter". She rebranded her channel from SprinkleofGlitter to Louise Pentland in 2016 after her divorce.
Before YouTube, alongside regular office work, Louise was also managing a DIY blog on which she had gained a substantial following. This inspired her to join YouTube as well, on which she started posting fashion, beauty, and lifestyle-related videos. After documenting her pregnancy on her channel, 'motherhood' was also added as one of the labels on her YouTube.
Louise released her debut novel Wilde Like Me in 2017 and hit № 1on UK bestseller list. Before that she published two books: Life with a Sprinkle of Glitter and Sprinkle of Glitter 2016 Diary: Have the Best Year of Your Life!.
All in all, the YouTuber has been doing quite well on the platform, has earned a net worth of over $1.5 million.
Kaushal Beauty
Kaushal Beauty is created and owned by Kaushal, an Indian-British YouTuber who joined the platform in 2010. She was encouraged to pursue the beauty blogging path by her then-fiance, Vex King, who also happens to be a famous entrepreneur. Kaushal creates videos according to the latest trends and also looks for various holidays and occasions. She also manages a blog www.kaushalbeauty.com on which she uploads a post every now and then. Interestingly, there is also a shop on the blog which is bound to open soon. Kaushal Beauty YouTube channel has 2.21 million subscribers and 888k followers on Instagram. Kaushal's net worth, as of 2019, is $1.5 million.
Kaushal Beauty's most popular videos are mainly about hairstyle hacks and everyday makeup tutorials.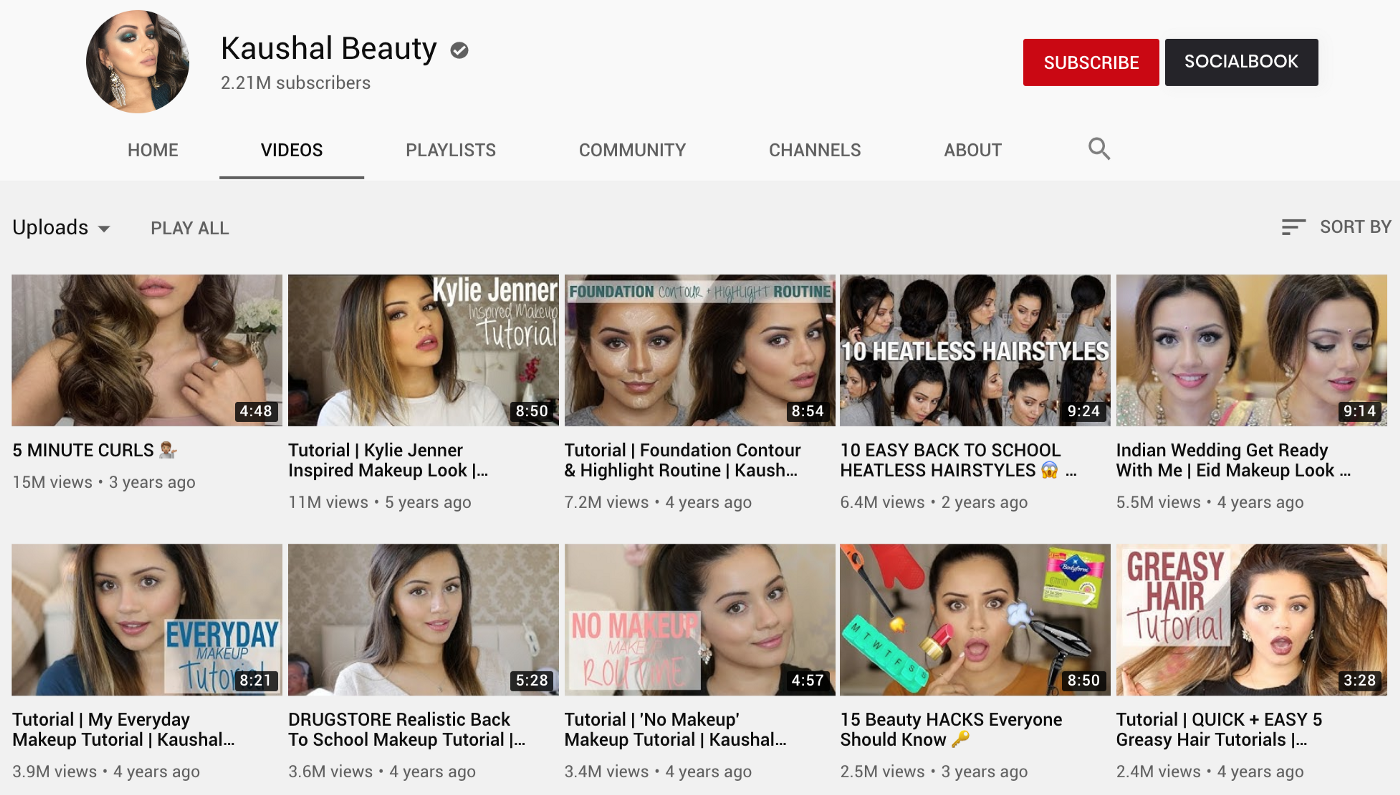 Kaushal is also part of the L'Oreal Paris Beauty Squad, along with Emily Canham, Patricia Bright, Ruth Crilly, and Victoria Magrath. The five beauty influencers have helped L'Oreal reach new audiences on social media and shaped the brand's thinking around how to make its beauty products more inclusive.
Sam & Nic Chapman
Samantha and Nicole Chapman are make-up artists, fashion vloggers, and bloggers who are the stars of one of the UK's biggest beauty YouTube channel. The channel was previously and originally named Pixiwoo. The channel mainly posts makeup tutorials and reviews of beauty products. The sisters have been in the make-up and fashion industry for about 30 years, joining right after they turned 16.
Sam and Nic Champman are also the co-designers behind the Real Techniques beauty brand. In 2011, started to contribute to the brand Real Technique to help their viewers at home recreate their looks easily by providing good quality makeup brushes.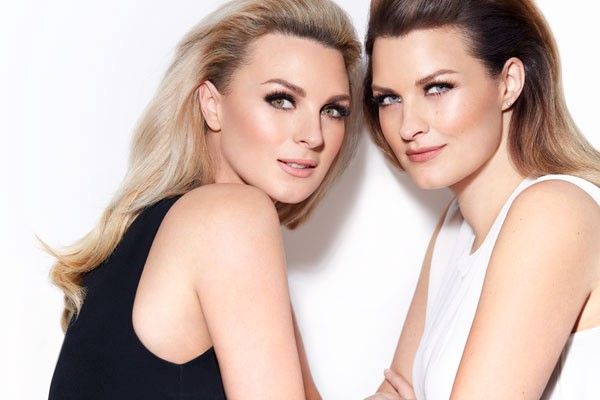 Currently, Nicola has a net worth of $1.1 million while Samanta has a net worth of $1.5 million, owing to the fact that her career started before Nicola's.
Danielle Mansutti
Danielle Mansutti created her YouTube channel in 2011 but didn't start posting on it until 2012. She is a British YouTube star who moved to Australia at the age of 12. She rose to fame due to her videos of make-up tutorials, fashion and lifestyle advice, etc.
Danielle's YouTube channel now has 1.62 million subscribers and her Instagram channel has 494k followers.
Her most-viewed makeup related video is the one she did a step-by-step makeup tutorial for beginners:
Danielle had worked a number of jobs before YouTube and absolutely loved the liberation granted to her by working on YouTube. Apart from that, she was also doing something she enjoyed thoroughly. Now, after having gained a substantial following, she uses her channel to raise awareness about animal cruelty and mental health.
Naio Nails
Naio Nails is owned by Kirsty Meakin, a beauty YouTuber who specializes in everything about nails, including their preparation, application, etc. Kirsten began her training as a beautician from the young age of 17 and due to her immense talent, quickly knocked her competition out of the ballpark. As of today, Naio Nails is a leading supplier of beauty and nail across the UK. Kirsten has been recognized as one of the best nail artists in Europe, winning over 100 prizes.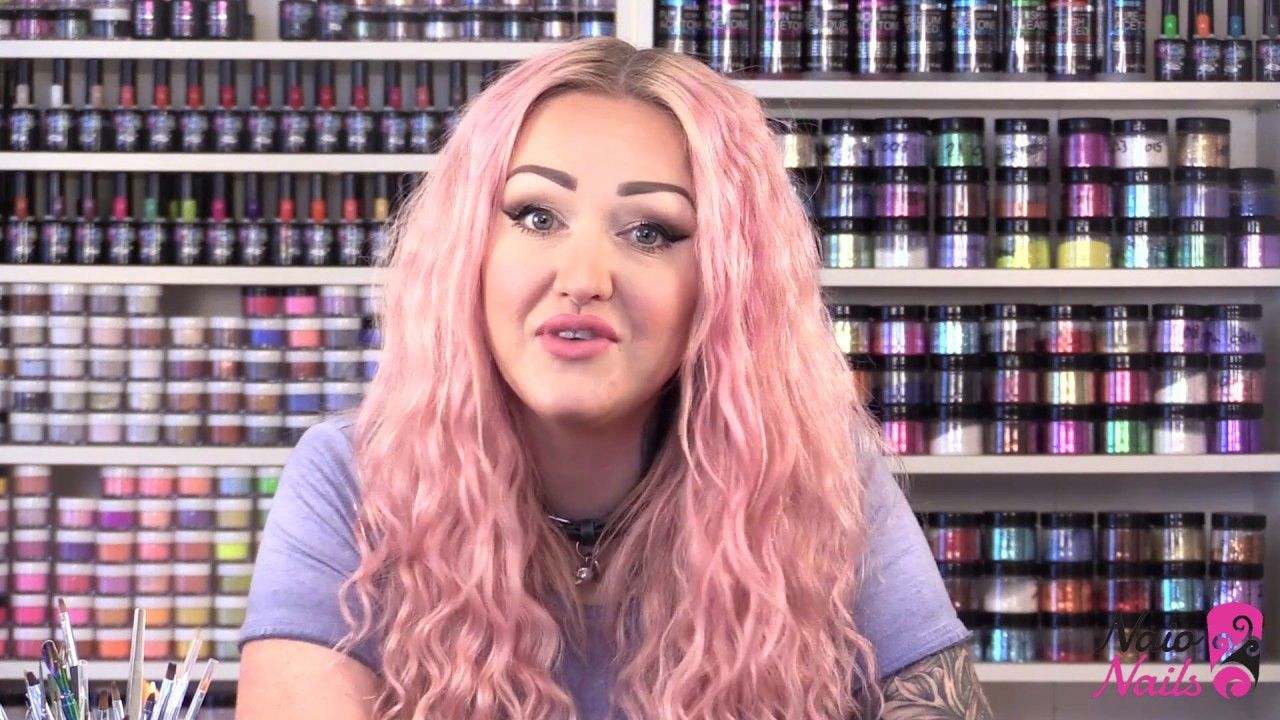 On her YouTube channel, given to her specialty, Kirsten mostly posts videos of nail art, different tips, and tricks, as well as techniques to help in nail application. Other than that, she occasionally posts make-up tutorials, as Naio has now split into Naio Make-Up as well. The YouTube channel has gained 1.53 million subscribers.
Sophdoesnails
Considering her YouTube niche now, this channel's name has become a little misleading as the creator rarely puts up nail tutorials anymore. However, her big break came from Instagram on which she posted nail art, due to which she never changed her name so fans could find her easily on YouTube. This channel has 989k subscribers now on YouTube. And Soph's Instagram account has 404k followers.
Soph collaborated with Revolution Beauty and released several makeup palettes.
Now, the creator posts videos related to lifestyle, beauty, and fashion. She also has a merchandise line consisting of hoodies, t-shirts and small accessories as well. Her current net worth is estimated at about $300,000-$400,000.
Jennie Jenkins
Previously known as BeautybyJJ, this channel was created in 2010 by none other than Chioma Jennifer Jenkins, better known online as Jennie Jenkins. Jennie is a beauty guru with roots from Nigeria, currently living in England.
On her channel, she posts videos related to make-up, fashion, lifestyle, and anything else she might be interested in at any given time. Although her exact net worth is still under review, it is estimated at $100,000-$1 million.
John Maclean
This eponymous YouTube channel was created in 2011 by a very well-spoken beauty guru who was born in Scotland but has now relocated to England. Maclean has also worked as an art director at OYA studios in London. He harbors a need to refine anything he lays eyes on and this is where his love for make-up and beautifying emerged from.
John shares his knowledge and skills of makeup and quickly gained following on YouTube and Instagram.
Maclean's net worth is still under review but it is estimated to range from $100,000-$1 million.
YazOnline
YazOnline belongs to and is created by Yasmin Caramanli, an English beauty YouTuber who is relatively new to the platform. The channel was created in 2014. Regardless, it seems to be doing quite well on the platform and Yasmin seems to have grown quite an audience for herself at the young age of 16.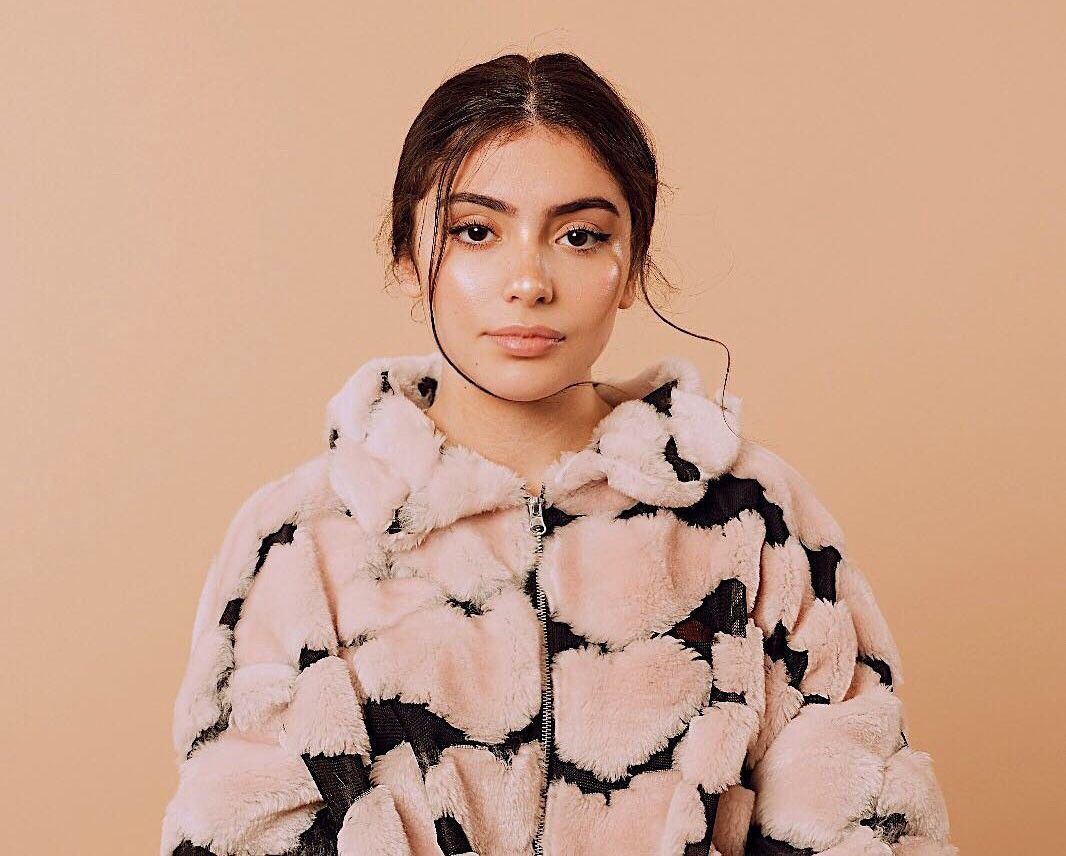 Being a college student herself right now, Yasmin constantly posts videos related to her college life, such as videos like " a REAL college morning routine #skincare," "what's in my college bag," and "everyday college (or school) makeup routine." The content she posts attracts a lot of Gen Z audiences. The audience demographics data calculated by SocialBook shows Yaz has nearly half of her audience below the age of 24.
The YouTuber posts vlogs, make-up tutorials and other random content on her channel. She one day hopes to be an influential beauty and lifestyle guru. It is safe to say that the way her YouTube career is thriving, the creator is fast-tracking on the road to fame.
---
More Top Influencer Lists:
And:
---
This article was originally posted on SocialBook Medium Publication: https://medium.com/socialbook/top-10-uk-beauty-influencers-how-they-started-and-how-much-they-worth-cf9c16ec797
---
---