Check out the list of top celebrity cats on social media, who they are, how they became famous, and what brands they have collaborated with. 🐱
1. Nala Cat: 4.4 Million Followers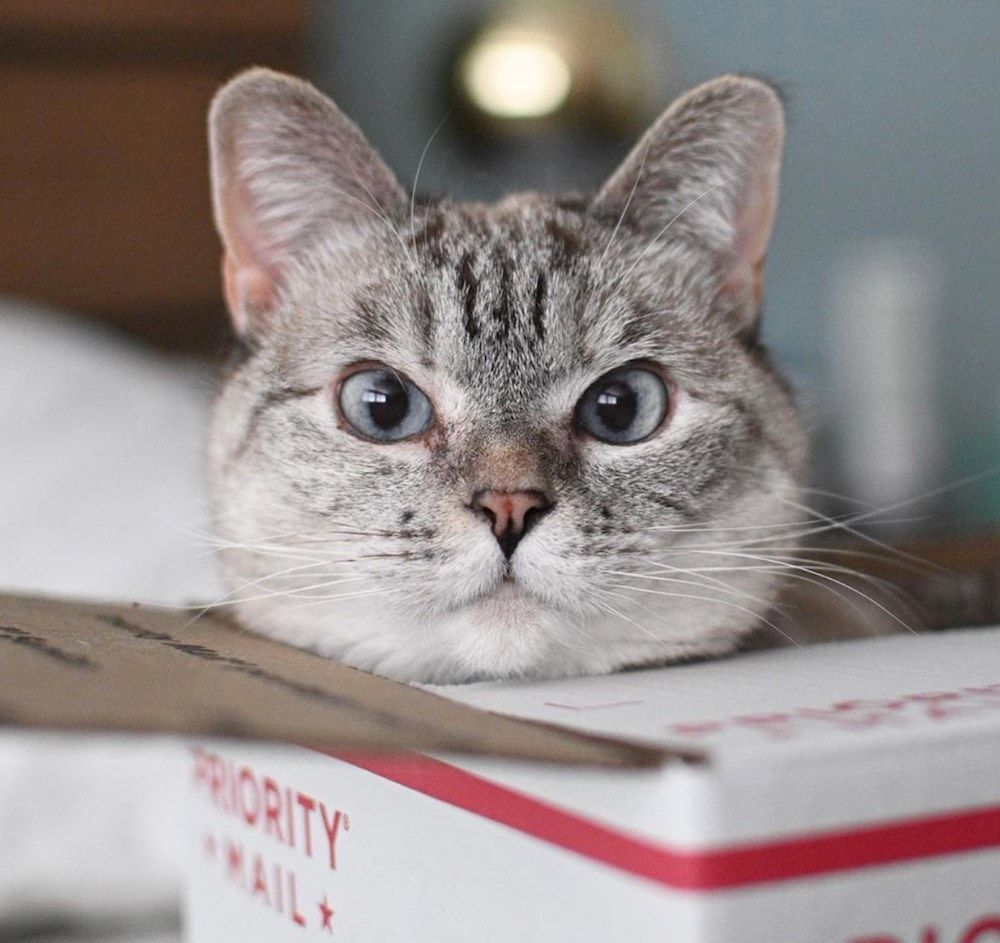 Nala the Cat, or Nala Cat, is the most-followed cat celebrity on Instagram. Nala Cat was adopted in 2010 by "Pookie" Varisiri Methachittiphan. Pookie adopted Nala from a Los Angeles shelter, when Nala was five months old. Nala is named after the Lion King female lion character, the wife of Simba. And now she is 10 years old.
Pookie started the Instagram account for Nala to share photos of her with the family in Thailand. Later, Pookie adopted two other cats, Coffee and Luna. In September of 2019, the cat food "Love, Nala" was started by Pookie. The concept of the "Love, Nala" brand is to provide healthy grain-free natural cat food.
The net worth of Nala Cat is $113 million as of 2022.
2. Grumpy Cat: 2.6 Million Followers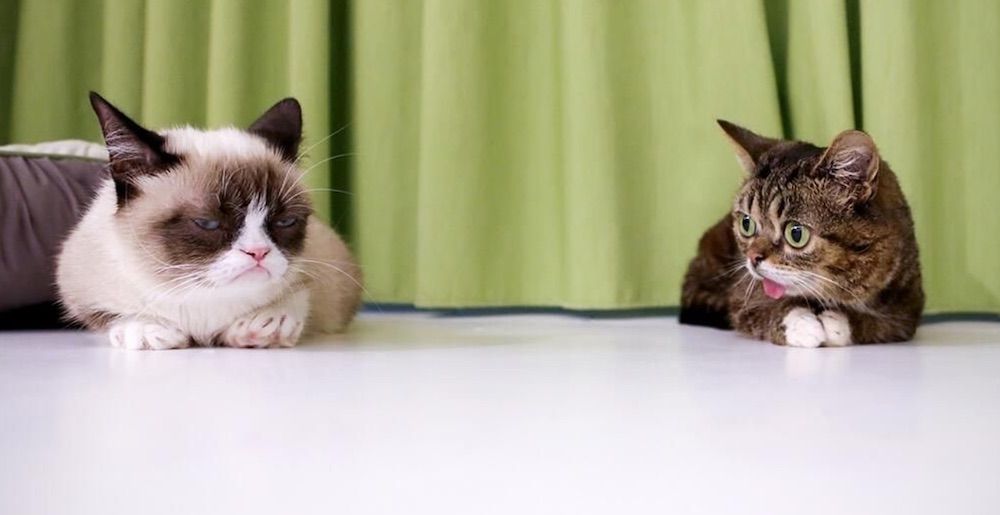 Another sad news of 2019 is that Grumpy Cat died. R.I.P. Grumpy Cat.
Countless Grumpy Cat memes made out of her "grumpy" face gained fame for her. The unique appearance of her actually comes from the underbite and feline dwarfism she was suffering from. The Grumpy Cat memes created by Reddit users quickly gone viral on the Internet.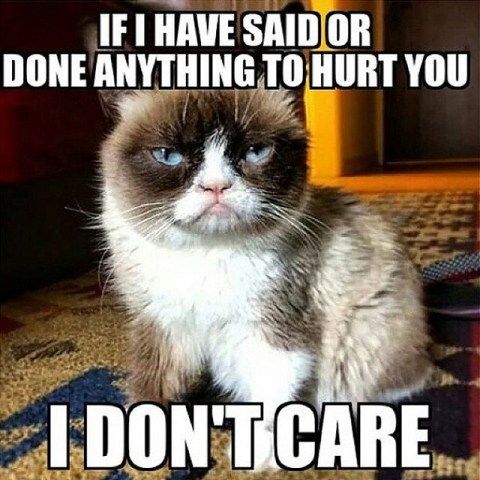 In the collaboration with the famous pet food brand Chewy, a new Tartar Control Treat product was named after Grumpy Cat and featuring her on the packaging. Being one of the most-followed animals on social media, Grumpy Cat has 8.2 million followers on Facebook, 2.7 million followers on Instagram, and 1.5 million followers on Twitter.
The net worth of Grumpy Cat is $99.5 million as of 2022.
3. Lil BUB: 2.5 Million Followers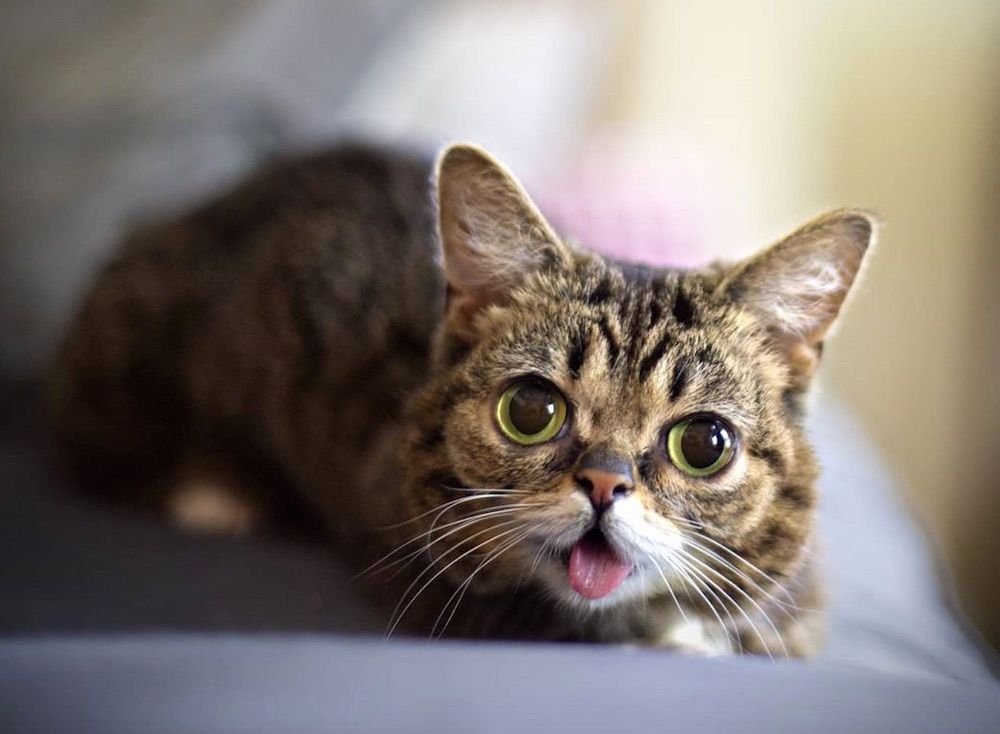 Lil BUB the cat, who is well-known for her sticky-out tongue looking, died in December of 2019. The unique appearance is because her lower jaw is too small to retain the tongue. She was suffering from feline dwarfism and bone infection before she died. Lil BUB died at the age of 8.
Mike Bridavsky adopted Lil BUB from a shelter when she was a kitten. They traveled around the US to raise donations for local animal shelters. And Mike donated much of the profits from Lil BUB store merchandise sales to animal rescue groups.
Lil BUB appeared in many shows such as Good Morning America, Today and The View. She also acted in the movie I'll Be Next Door for Christmas.
A documentary Lil Bub & Friendz features her and some other social media famous cats, including Grumpy Cat and Nyan Cat.
The Instagram account Lil BUB has collaborated with pet brands, like HALO and cbdMD CBD oil collection for pets.
The estimated net worth of Lil BUB is $195,000.
4. Smoothie the Cat: 2.4 Million Subscribers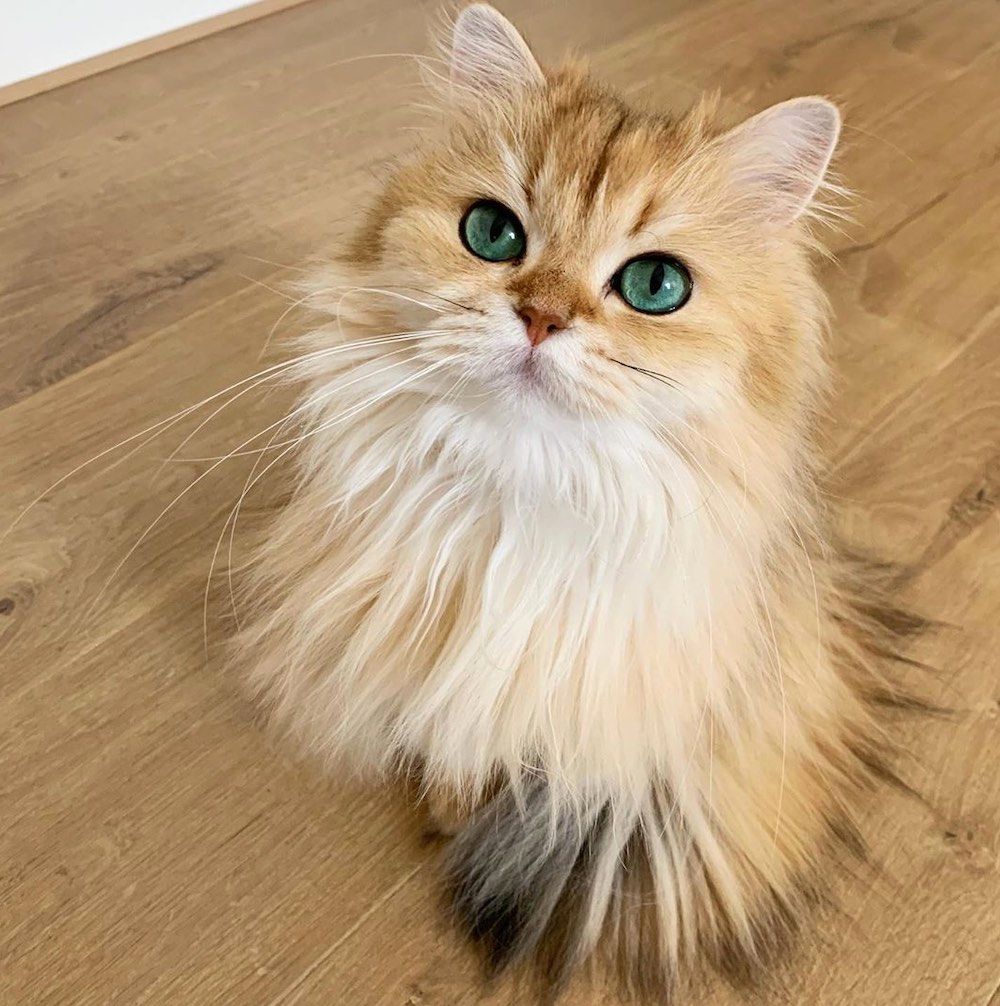 Queen of Fluff, Smoothie the cat has 2.2 million followers on Instagram. Her breed is a British longhair cat. And now she has a new buddy Milkshake, who is the same breed. Smoothie might be the most photogenic cat that you dream of. She has both a pretty look and a sweet personality. The fluffy tail and green eyes make you fall in love with her immediately.
Smoothie started to become popular since 2016. She has collaborated with pet brands likePeeWee.
Smoothie the Cat's net worth is $100,000 to $1 million as 0f 2022.
5. Sunglass Cat: 829k Followers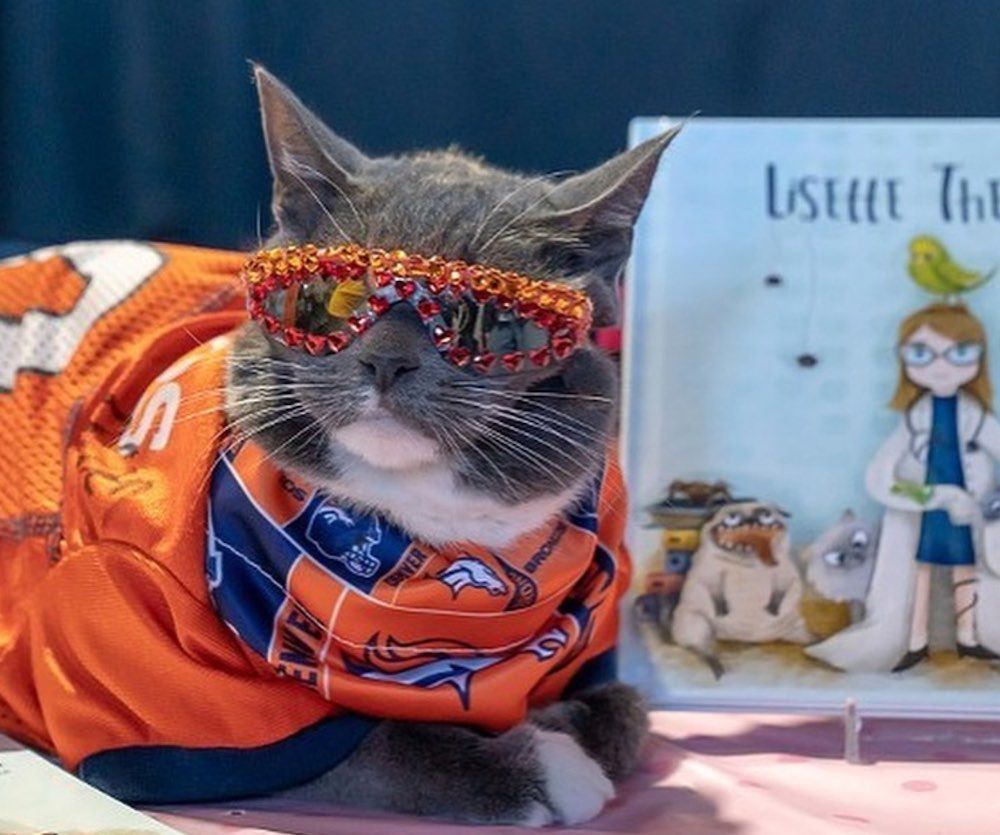 Bagel might be the coolest cat celebrity, and she is famous as the Sunglass Cat. Bagel wears customized sunglasses not just for looking good. The sunglasses are supposed to protect her eyes. When Bagel was born, she has no eyelids, and have experienced three eye surgeries.
These cool sunglasses make Bagel famous on social media and local in Los Angeles. The story of Bagel has been featured on Washington Post and National Geography.
6. Pudge: 634k Followers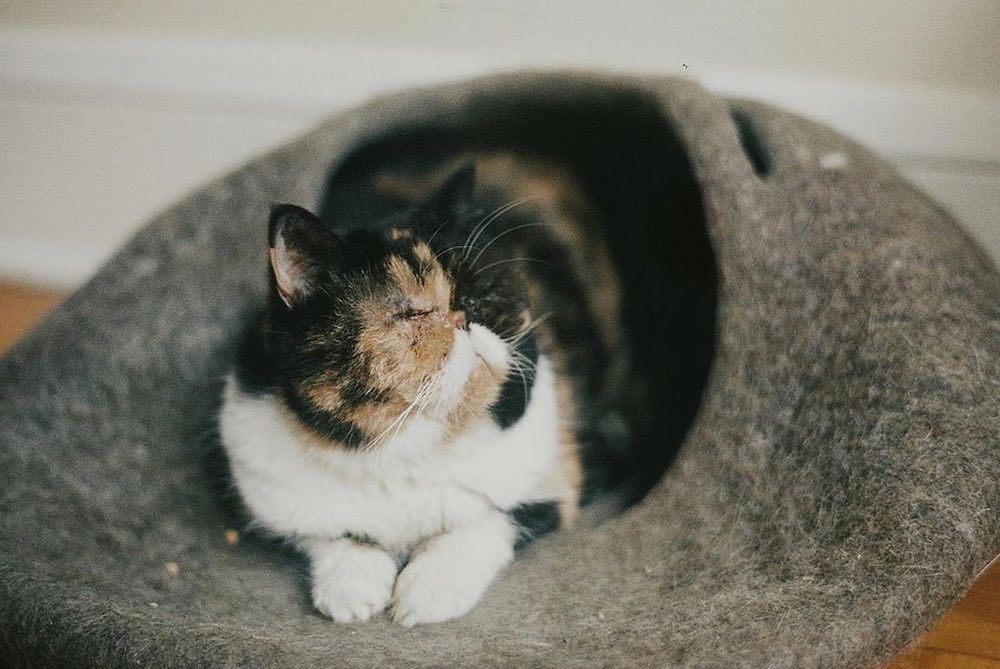 Pudge the cat is a girl but famous for her cute "mustache." Pudge was adopted by Kady in Minneapolis US. Kady took Pudge to attend the first Internet Cat Video Film Festival in 2012 and got featured by @cats_of_instagram account. Being a graphic designer herself, Kady creats Pudge-It-Yourself (DIY) handcraft videos on YouTube, with Pudge in the videos.
Pudge has attended CatConWorldwide, the biggest cat-centric pop culture event 5 times. Fans of Pudge created various fan art pieces of her and can be enjoyed in the Story Highlights of Pudge's Instagram.
7. Cole and Marmalade: 676k Followers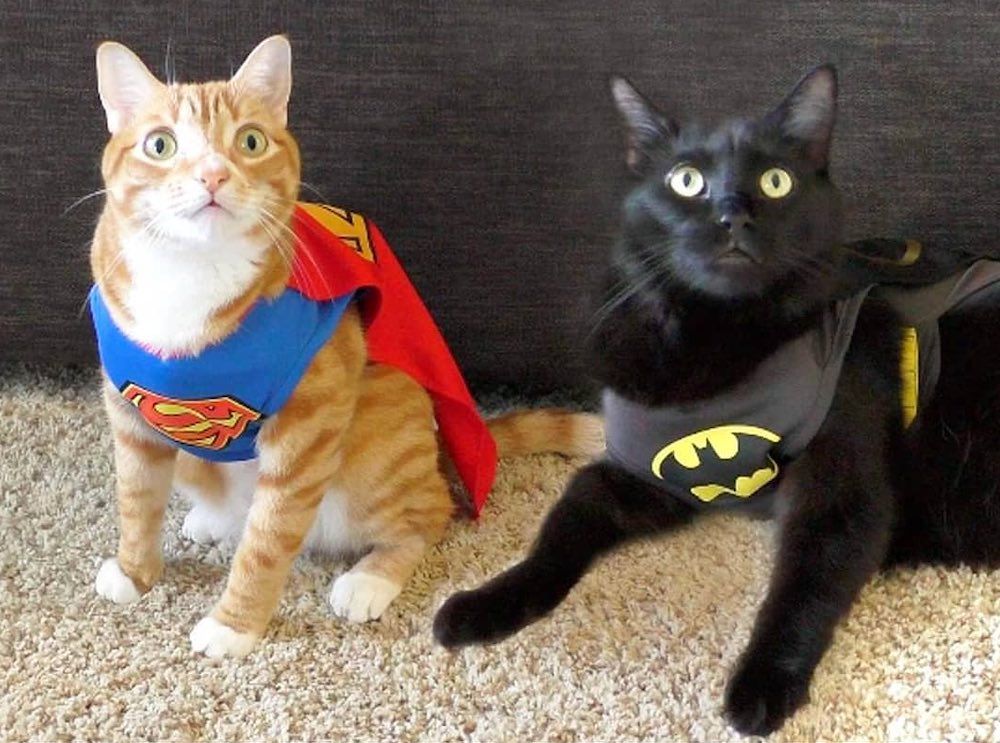 Cole and Marmalade are two adopted cats by Chris and Jess who live in Florida currently. Cole is believed to be a Turkish Angora and was rescued off the streets. And Marmalade is a short-haired ginger tabby cat and named after the fruit jam. Cole is 7 years old and Marmalade is 6 years old. Chris and Jess, who adopted them, opened up a website sharing the idea "rescued is the best breed."
Cole and Marmalade have won many awards: Marmalade won "Dumpster Kitty" of Grand Prize 2014, and Cole is the "Catness" Category winner of "Black Cat Stick 'em up!" in 2012. The Instagram account has published sponsored posts for many pet brands, such as Weruva.
Cole and Marmalade also have a YouTube channel with 1.29 million subscribers. The most-viewed video of the channel is the one uploaded 4 years ago, titled "What Cats Do At Night..."
On Facebook, Cole and Marmalade have 2.1 million followers and have been liked by around 2 million people.
The net worth of Cole and Marmalade is around $500,000.
8. Loki: 466k Followers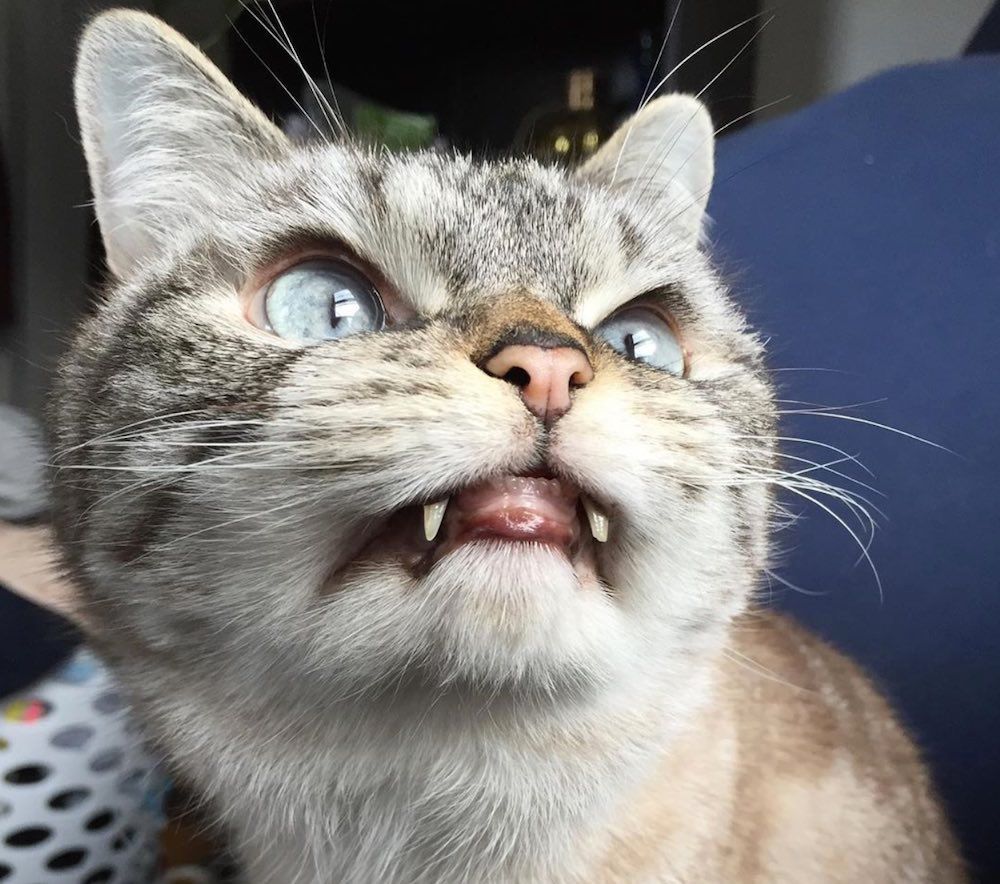 Loki, the lovely "vampire" cat has attracted 461k people to follow her on Instagram. Loki the cat is a former shelter kitty and was adopted by Kaetlyn Koch from Portland. Kaetlyn took care of Loki and started the Instagram account for her. And now the account @loki_kitteh has amassed over 462k followers on Instagram.
Loki's account rarely shares sponsored posts. She collaborated with Arm & Hammer Cat once to shoutout for their new product Cloud Control breathe easy clumping cat litter.
9. Chataro and Kinako: 459k Followers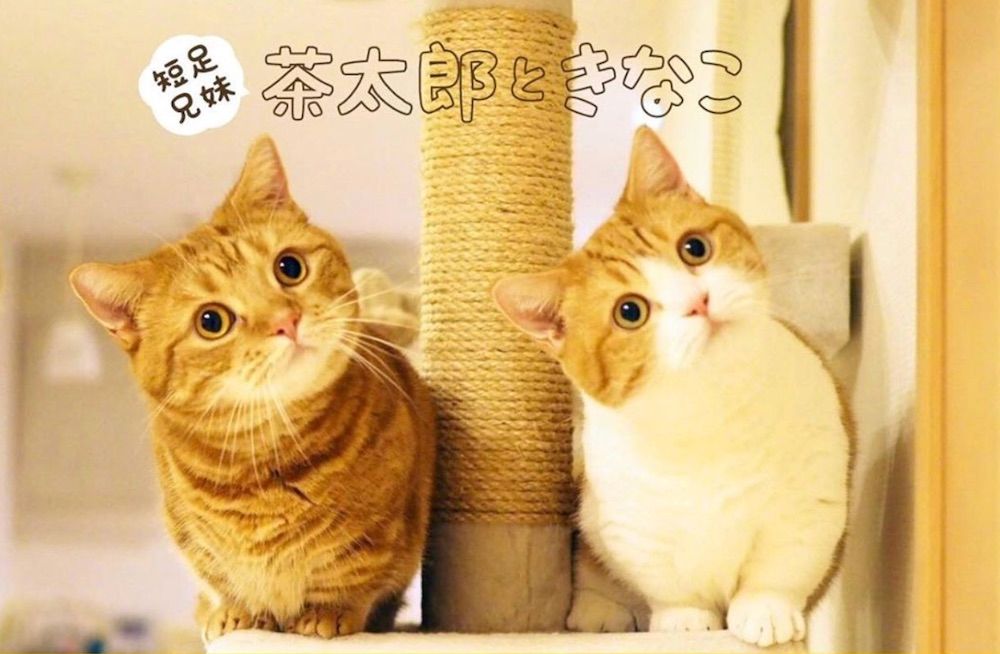 Chataro and Kinako are two munchkin cat siblings living in Japan. Both of them are six years old. Their first photo book has been released in 2019 December. Line theme and stickers of Chataro and Kinako are available in the LINE store. Their follower count on Instagram is 407k as of 2022.
10. Albert Baby Cat: 408k Followers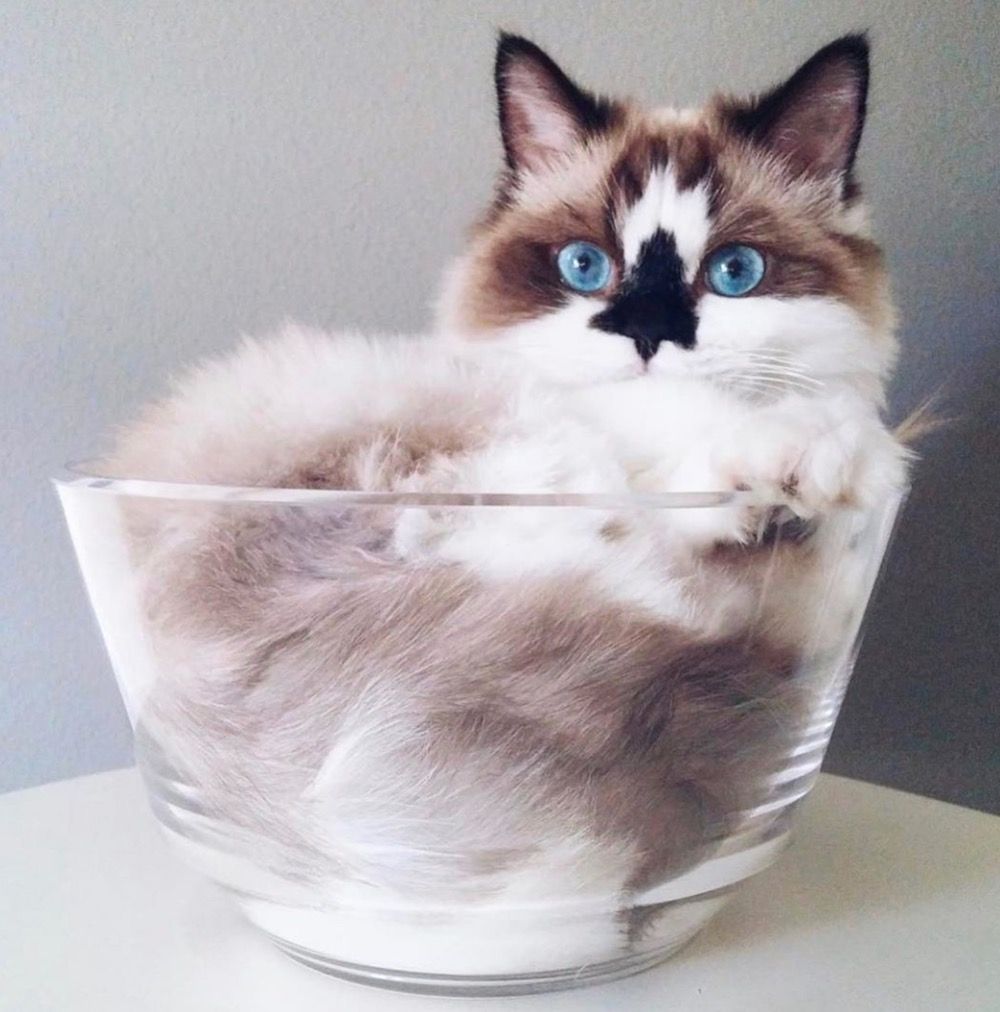 The "skull" nose is the signature of Albert baby cat. The furry cutie got featured on Animal Planet for his unique look. You will fall in love with Albert immediately. His characteristic shorter-than-average legs add extra cuteness and made him a social media star. Albert now has a brother named goyanggy living with him, who is a white Munchkin Cat. Albert also cares about global warming issues.
The account once shared a post encouraging people to use reusable straws. Albert has appeared in many sponsored posts and collaborating with brands like Dyson and Tide.
---
More Top 10 Influencer Lists:
Top 30 Pet Influencers: Most Popular Animals on Social Media
Top 10 Beauty YouTubers You Should Know in 2020
Top Health & Wellness YouTubers You Should Follow
---
If you want to collaborate with any of these top influencers, try SocialBook to find the right influencers and collaborate with them!
---
---