1.5 billion users, or roughly one third of people on the internet, visit YouTube each day. This translates to hundreds of millions of views per hour.
YouTube looms large in today's entertainment landscape with top content creators who have audiences that easily rival the size of those for traditional television and cable channels.
What channels are attracting the most loyal fan bases? If you've ever wondered where the bulk of YouTube users are spending their time, let this list compiled by influencer marketing platform socialbook.io be your guide.
To expand your personal catalog of favorites and find out where to view the latest and greatest viral video clips and music videos, peruse away—and maybe discover a few top channels you have yet to enjoy. Some of the most heavily-trafficked channels feature toys and toy reviews, movie clips and, of course, music videos.
1) T-Series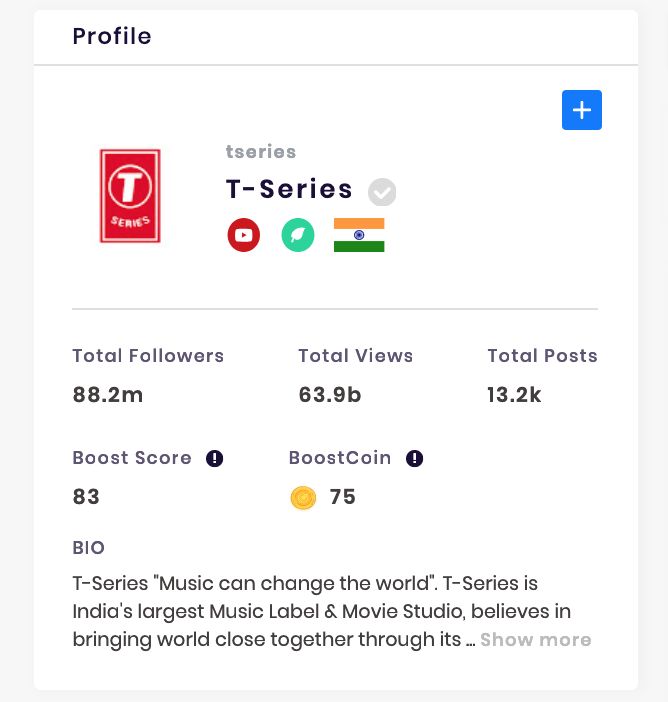 The channel with the most subscribers on the planet, T-Series, boasts a whopping 86,253,892 subscribers as of January 2019. Known primarily for Indi-pop music and Bollywood music soundtracks, the largest music label and movie studio in India began its ascent to YouTube popularity long before the days of YouTube, way back in 1990 when the T-Series company released the soundtrack for the film "Aashiqui," which became the best-selling Bollywood album of all time.
2) Cocomelon (Formerly ABCkidTV)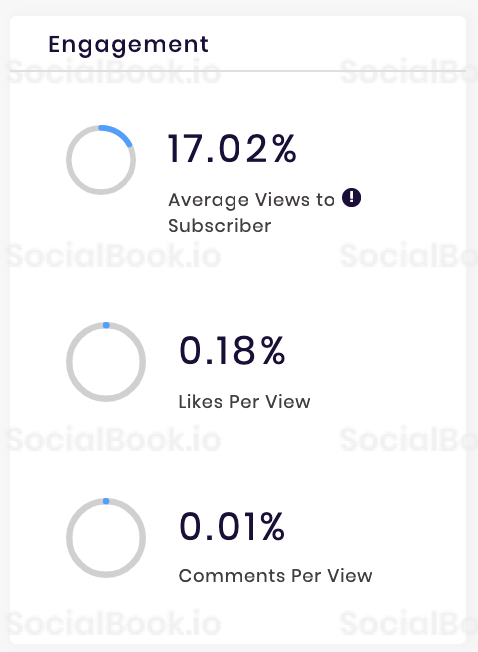 Cocomelon is peace of mind for parents in the form of wholesome educational entertainment for kids. With over 4 million average views per day, the channel features songs that are fun for kids—and will become earworms for parents—on topics like doctor's checkups, abcs, shapes, colors, the first day of school and feeling thankful. Take that, baby shark!
3) SET India:
Sony Entertainment Television's Hindi general entertainment channel
is big on YouTube, with over 41 million followers as of January. The channel offers a range of genres including thrillers, dramas, comedies, game shows and dance shows. Check out the king of standup comedy
Kapil Sharma's
eponymous show and
Crime Patrol
, which features crime reenactments.
4) Badabun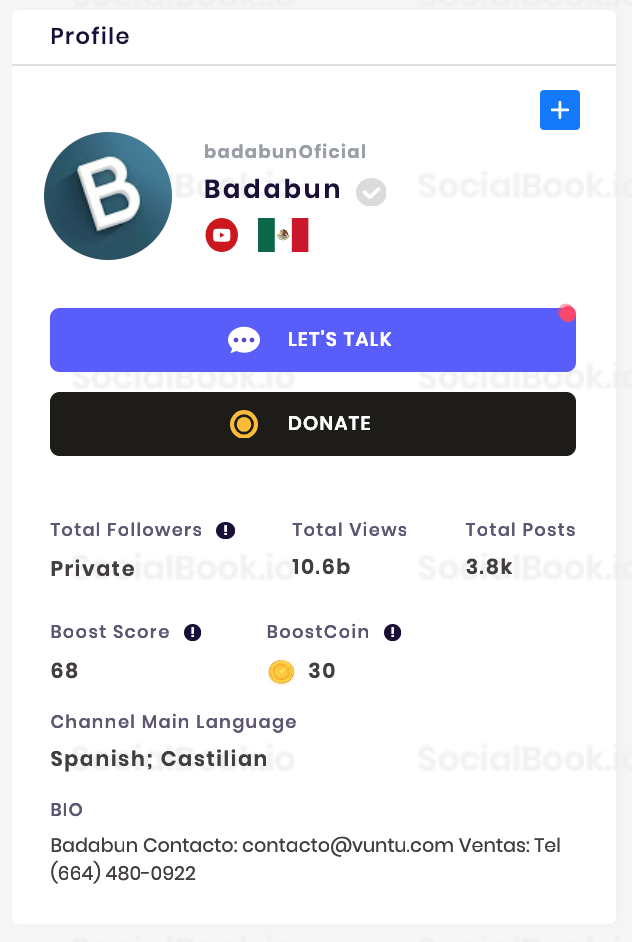 Perhaps best known for its "Exponiendo Infieles" (Exposing Infidels) series in which couples are assessed for faithfulness by host Lizbeth Rodriguez, Spanish language channel Badabun boasts over 36.5 million followers and garners well over 4 million average views per day. The channel also features popular YouTubers like Werevertumorro, a Mexican vlogger, sketch comedian and gamer and Spanish musician Rayito.
5) Like Nastya Vlog:
This toy-focused Russian-American vlog features the adventures of the adorable Nastya as she frolics in the Florida sun with her parents playing dress up, and enjoying toys like her water slide, play ice cream shop and trampoline. Viewers definitely love watching Nastya and her dad assemble and play with her surfeit of toys punctuated with fun cartoon graphics—the channel has over 16.5 million subscribers and get over 3.5 million average views per day with an impressive 21.48% engagement rate.
6) ZEE 24 TAAS:
Marathi language news channel ZEE 24 TAAS caters to the approximately 83 million Marathi speakers in Maharashtra in western and south-central India. While the channel is primarily a news channel, it also features variety and comedy shows and boasts 2.3 million followers.
7) Zee TV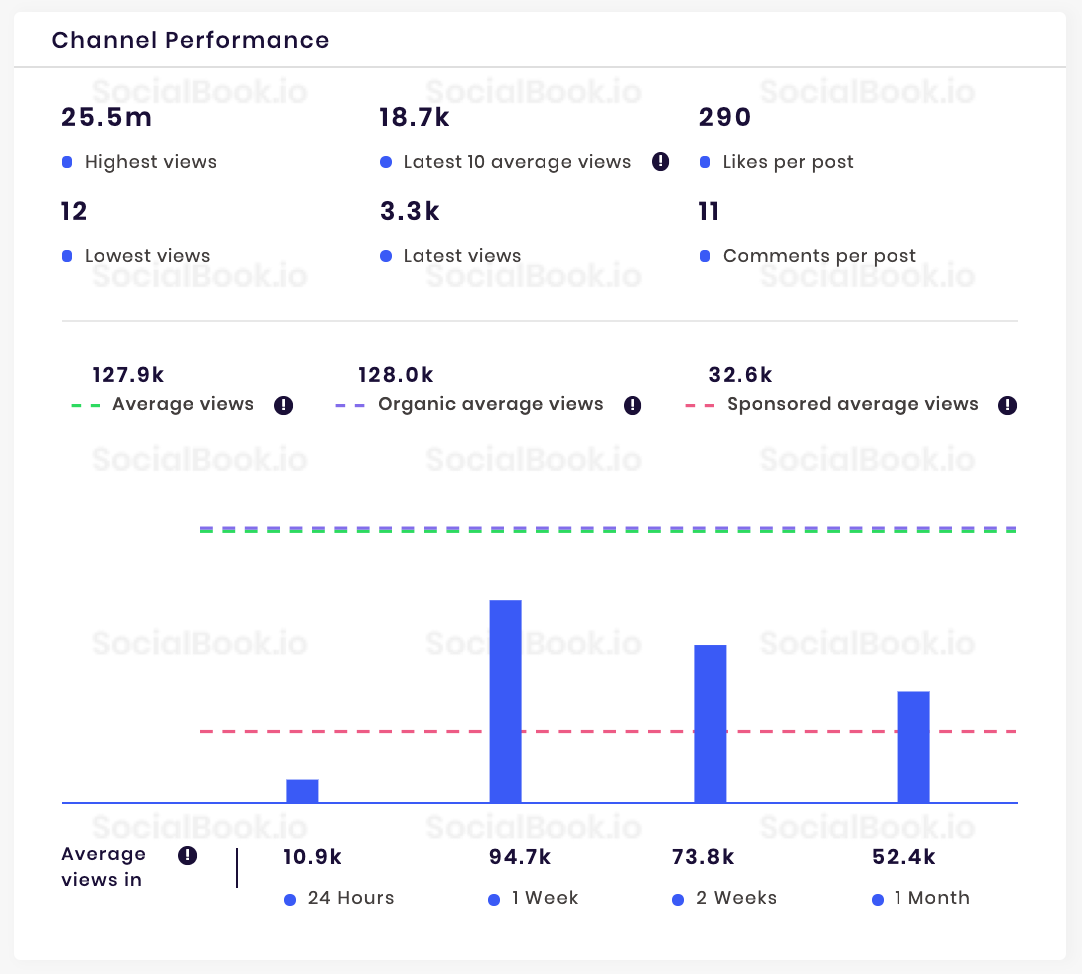 Celebrating "the hopes and ambitions of the great Indian middle class like no other," Hindi general entertainment channel features popular favorites that include reality shows like dance competition show Dance India Dance, music competition show Sa Re Ga Ma Pa and Shabaash India which features people with unusual talents. Zee TV has over 24.3 million followers on YouTube.
8) Kids Diana Show:
Similar to the Like Nastya vlog, this channel is part of an ever growing genre of toy-focused channels where kids can dream of owning all the latest and greatest. It features the delightful Diana who enjoys adventures on her own—and with her brother—that feature all of the most enviable toys. Parents can receive a helpful preview of the toys' fun factor, functionality and durability. Features a wide assortment of toys guaranteed to put a dent in Year-Round Santa's budget.
9) SAB TV:
Sony Pictures Networks SAB channel specializes in Indian comedy shows and soap operas. Hit shows are uploaded daily and include family-focused sitcom (one of India's longest running) Taarak Mehta Ka Ooltah Chasmah, Hindi romantic fantasy series Ichhapyaari Naagin and thriller series Trideviyan.
10) Movieclips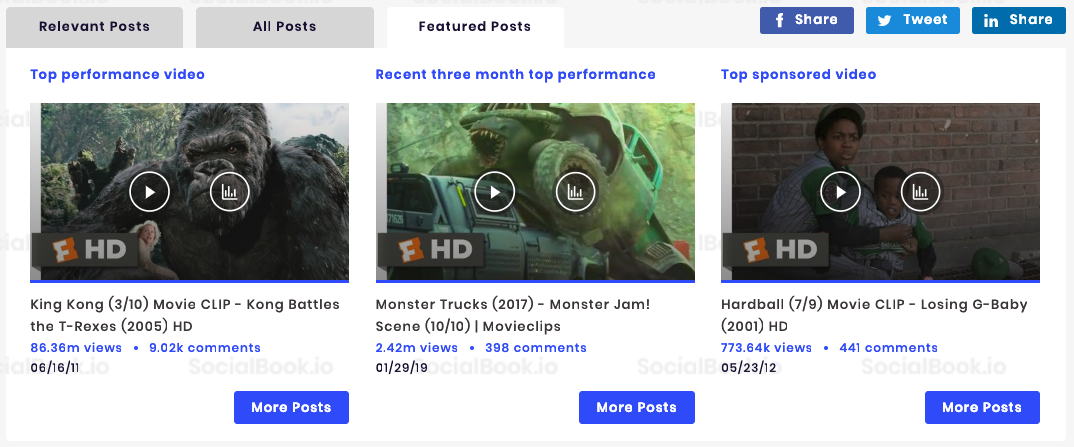 Wondering which hit film to check out first? Here is the largest body of licensed movie clips anywhere on the internet. Peruse of all the current favorites in one spot to streamline your movie selection routine. The site includes over 80 K videos with scenes and best lines to help you choose the best movie to suit your mood.
11) ABS-CBN Entertainment:
ABS-CBN is a Filipino language YouTube channel with over 16 million subscribers from the first television broadcaster in Southeast Asia. Catch telenovelas and drama anthologies or morning talk show Magandang Buhay.
12) HKCinema:
Enjoy clips of movies from China, Hong Kong and Taiwan on HK Cinema's YouTube channel to make selecting the film you want to see easy and painless. You and your friends will find it much simpler to choose a movie that you can all agree on after you've all thoroughly perused the latest previews. Recent uploads include romance film Youth Taboo Game, drama On the Balcony and thriller Crazy Night.
13) Ryan ToysReview

Ready, set (with major credit card in hand) go: Parents! With an average of 1.1 million views per day, your kids are loving Ryan, yet another engaging toy reviewer on YouTube. Ryan's favorites are Thomas and Friends, Lego, Disney, surprise eggs and monster trucks among many, many others. He also enjoys doing the occasional kid-friendly science experiment, which may be a bit less of a hit to your wallet. Check out Ryan making slime here or opening a giant transformer egg here.
14) Canal KondZilla:
KondZilla is the professional name for Brazilian music video director/producer and YouTuber Konrad Cunha Dantas. With almost 47 million subscribers, Kondzilla has the largest YouTube following in Brazil. See some top ten Canal KondZilla videos here.
15) netd müzik:
The "first stop for Turkish music," has over 13 million followers and showcases Turkish language music videos from artists like singer-songwriter Simge Sağın and singer Mustafa Ceceli, two time winner of the "Türkiye Müzik Ödülleri," once for Best Album and once for Best Male Artist.
16) 5-Minute Crafts

The DIY project and crafts channel for those who want to do it themselves but don't have a ton of spare time, 5-minute crafts enjoys a loyal following of almost 50 million YouTube subscribers. Popular videos on the channel feature money saving hacks that use products you already have on hand to accomplish everyday chores. Examples include ways to clean magic marker off of different surfaces; toothpaste cleans marker off of ceramic tiles while hand sanitizer, baking soda and lemon juice removes offending stains from clothing in one video of handy hints.
17) WorkpointOfficial:
Thai entertainment channel Workpoint Official features reality shows like The Rapper Thailand, a music competition show in which performers compete to be Thailand's next big rap star. Workpoint Official boasts 21.4 million subscribers.
18) Zee Music Company:
A subsidiary of Zee Entertainment, one of India's leading media and entertainment companies, Zee Music features a huge library of over 222,000 hours of television content. Featured videos include music from the film Sharma Ji Ki Lag Gai and Indian pop star Neeraj Shridhar.
19) Wave Music:
On this official channel of Wave Music, the leading Bhojpuri label of India you can check out videos from leading Bhojpuri artists like Pawan Singh, Ravi Kishan, Manoj Tiwari and Kalpana among many others—just like Wave Music's other 21.6 million subscribers.
20) WWE

Enjoy a good old-fashioned SmackDown on the YouTube channel of World Wrestling Entertainment. Watch your favorite WWE stars compete on shows like Raw, Top 10 and of course SmackDown Live.
No matter what your typical YouTube interests and obsessions are, we hope this list is more than enough content to pique your imagination and keep you entertained. And if you're inspired to join the throes of content creators, even better; your voice is needed and welcomed too!
---
This list is generated by SocialBook intelligence. Wanting to learn more about how SocialBook intelligence work, click here.
---
Want to find out how to find the best YouTube, Instagram and Twitch influencers for your target demographic? Head on over to SocialBook for a free demo and trial to find out how!