If you want to have actual, real influence, first, you cannot be famous. In the fashion industry, the group of genuinely influential people reached a consensus that the real influencers should be kept in secret.  In their view, the result of being famous is being consumed without reservation. Therefore, they will not appear in fashion parties, on Instagram, Facebook, Twitter, or search trends. The group of "invisible people" at the top of the influence pyramid can directly influence important decision-makers in the fashion industry.
Each of them is an incognito "Fujiwara Hiroshi"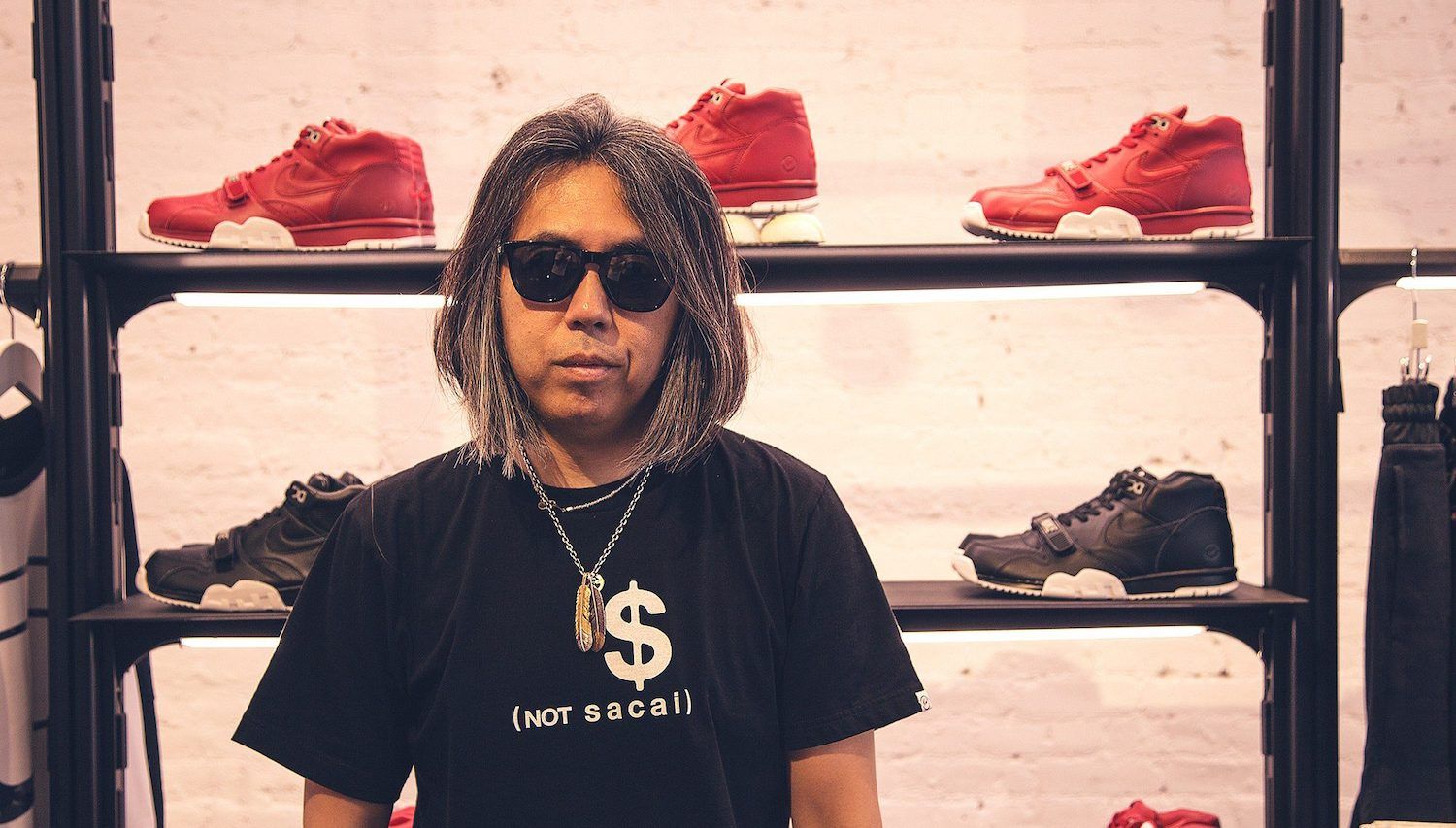 We define these people as tier 1 influencers. McKinsey said that they are "informal evangelists," and the trend media Highsnobiety named the true influential influencer "cultural pioneer."  They are also the core members of GenZ luxury consumers. These human sociologists are similar to what Everett m. Rogers calls "innovators" in his theory of "innovation diffusion." They are "people who accept new ideas and commodities before the early acceptors."
We found that tier 1 does not directly affect tier 2. The people of tier 1 actually influence the creative leaders of luxury brands.
After they obtain the latest trends, they are promoted by brands,  the media, and public relations companies, affecting the already highly commoditized and streamlined tier 2 influencers, allowing the brand concept to reach C-end consumers in the form of fashion items.
This group of people is a brands' successor in "rejuvenation," and the brand that can successfully "rejuvenate" also plays the role of digging the role of tier 1 influencers.  The more famous ones are Nike's Marc Fraser, former Widen+Kennedy partnership, and the executive creative director John C. Jay who is in charge of Nike. Gucci also set up a millennial committee.
Celine's Hedi Slimane became a legend through parting in the rock youth community in Los Angeles, USA.  Stefano Pilati, the former creative director of YSL, moved to Berlin to directly experience youth culture. Balenciaga will also set up consultants similar to talent scouts in core cities around the world, forming a youth cultural influence on the marketing side.
But if you want to learn from this group of people, it is very difficult to directly contact this group of mysterious tier 1 influencers.  They cannot be swayed by traffic or social media data. Due to family background and other reasons, they have the resources and ability to rebel and achieve brand freedom, so their views are pure.
How did they form their own field of influence and become the coolest of the cool? Why do they have such low visibility but a huge influence?
They are All "Second Generation" of the Legends
This group of tier 1 influencers does not have a specific age, but their parents may be fashion CEOs or galleries/art museum curators. They have had high-quality fashion, art, and economic resources starting from a young age and also have met key figures in the fashion and art world.  
Due to their unique experiences, they will not be swayed by the trend and do not need to prove themselves through consumption, but can form their own aesthetic and valuable judgments.  They don't need to work hard to wear fashionable clothes to prove themselves. They chat with Fujiwara Hiroshi or Kim Jones on day-offs.  If this group of people is exposed, it will affect their own influence so they will want to hide their spontaneous identity even deeper.
There is also another group of tier 1 influencers who does not have a lot of unique backgrounds. They may have even entered middle age.
The so-called industry legend was discovered by the people of tier 1. After entering this "circle," he instantly became radiant and became a tier 1 influencer.  Both groups eventually appeared in the same circle, effectively forming a resonance of influence.
From the perspective of a brand, in the era where everyone can be an Internet celebrity, the real tier 1 influencers are not talked about on paper. They all have deepened their respective professional fields, done some practical things recognized by people, and established a certain status in the world.  This group of people often have one thing in common. Since they may spend 23 hours a day studying the business, they often have no time to manage personal accounts on social media, let alone be social masters, so it seems difficult to contact them, and they can only be contacted through people they personally know.  If you are lucky enough to know this group of people, you will also find that they are very humble and love to ask questions. They are full of curiosity, like a sponge ready to absorb the fresh ideas of others anytime.
In China, the influencer culture is influenced a lot by South Korea. At a certain stage, it is easy to produce the same/trendy dressing style: in the youth culture circle of Shanghai, everyone was wearing MISBHV for a while. Then after a while, the trend became Marine Serre's moon jumpsuit. A gust of wind blows, and everyone starts to wear Jean-Paul Gaultier's medieval fashion.  This does not mean that they have no personality or self-expression, but it means that they are more likely to be affected by the same thing. Part of the reason is that Shanghai itself is the Asian headquarters of many brands. This city has a high degree of brand acceptance and latest trends, and the young influencers there are always willing to express their personality through a brand.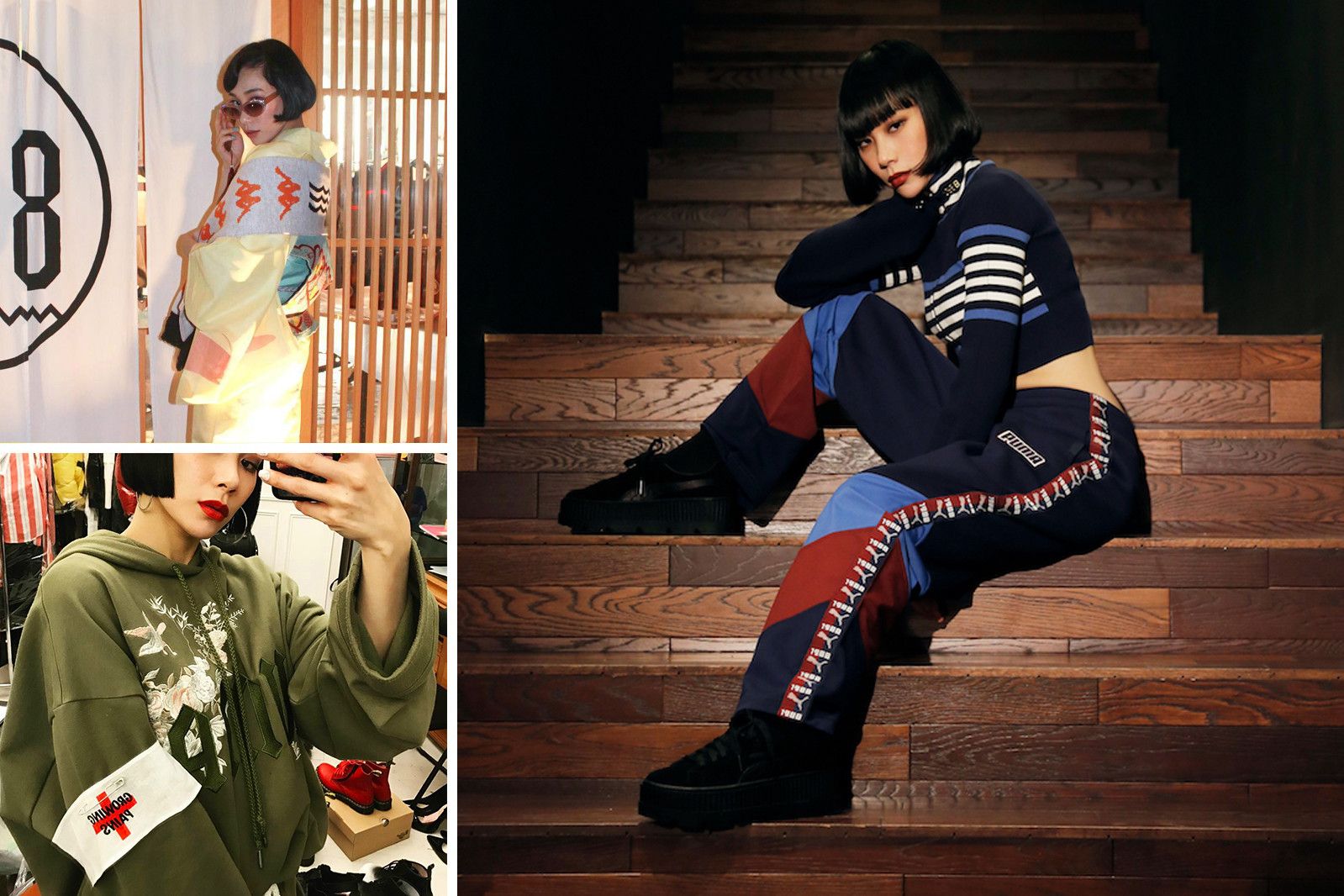 In Japan, influencers are reluctant to get too close to a brand. Cooperating with a brand is not the highlight of their career.  Their personal styles are hard to be influenced by a brand. Instead, they need to build their own "small world" by keeping a distance from brands and maintain their purity.  To some extent, this independent spirit makes Japan more interesting.  When a brand wants to cooperate with a Japanese tier 1 influencer, it needs to put down its trends,  but not from the perspective of "daddy taking care of you," but to seek cooperation in a manner that helps the other parts grow.
In fact, the real influence comes from the brand group.  From the perspective of brand insiders, even if someone from this group of tier 1 influencers has the top creative ideas, making powerful designs, and becoming the next Rei Kawakubo, in the era that relies on the expansion of information, they still need to rely on LVMH and Kering— large groups of companies to promote the popularization of these ideas, forming a closed business loop.  If there is no big consortium to fund these dreams, there is no way that the public will see these ideas/designs.
For example, the current famous contemporary artist Daniel Arsham is such an example.  After graduating from Cooper Union in New York, he only shines in the "small circle."  It wasn't until his talent was discovered by Dior many years ago; there were no signs of him "breaking through the circle."  His collaboration with the brand started when he helped Dior design a store in Los Angeles.  Since then, Arsham has continued to cooperate with LVMH brands, such as Rimowa, and last year Dior menswear design director Kim Jones launched a joint show installation with Arusha and even with accessories series.  Although Arsham's talent and creativity are beyond good, it may be difficult for him to break the circle without the help of luxury brands under the LVMH consortium.
Tier 1 influencers will always choose to go against the current mainstream.  When they realize that the influencer culture has become popular, voice has become a self-consuming an uncool thing. They do not want to be kidnapped by the arbitrary public Internet opinion, and they don't want to be misunderstood for wanting to be popular, so, as a result, they retreat.  They think that the world is getting more and more difficult to change and is getting harder and harder to really bring a positive impact.  As a result, tier 1 influencers who don't use social media and don't like to express opinions are getting closer and closer to dispersion. Thus, brands can only find them through real-life friends.  But from another perspective, due to the diversification of platforms, the content created by these scattered "small spots" is more diversified than the older generation.
This is an era of "Renaissance," where all boundaries are broken, and the more "forward-looking" brands will be more deeply involved in the influencer culture, and fashion shapers will continue to get closer to this mysterious tier 1 influencers, always looking out for the next generation with such influence.
---
---