Struggling to find the most romantic spot to spend your vacays with bae? Or got some extra cash saved up to take your family out for some fresh air? Tired of visiting the same old recreational places with your friends? We have all been there and honestly, the hardest part of planning a vacation, is choosing the destination. Traveling is the medicine for the mind and soul, a relaxation pill to take a break from the daily stressful routine.
According to a study in 2013, 80% Americans were tested positive for stress drops in just a day after vacations. But the question remains, 'Where to go?' Thankfully, we're living in the modern times where we get to experience certain things we can only dream about and God bless internet personalities for satisfying our indecisiveness.
Instagram influencers are our go-to partners when it comes to getting promising results. So, tending to our frequently asked question whether it's for culture, education or leisure, we have compiled below a list of the top 13 travel influencers on Instagram to follow in 2020 and for brands to collaborate with, including both the top Instagram influencers and micro influencers. Also I want to share an easy guide on how to become a travel influencer, and take a look on how much you can make as a travel influencer. Although you have to stay home due to COVID-19 coronavirus, you can still travel the world following these travel influencers.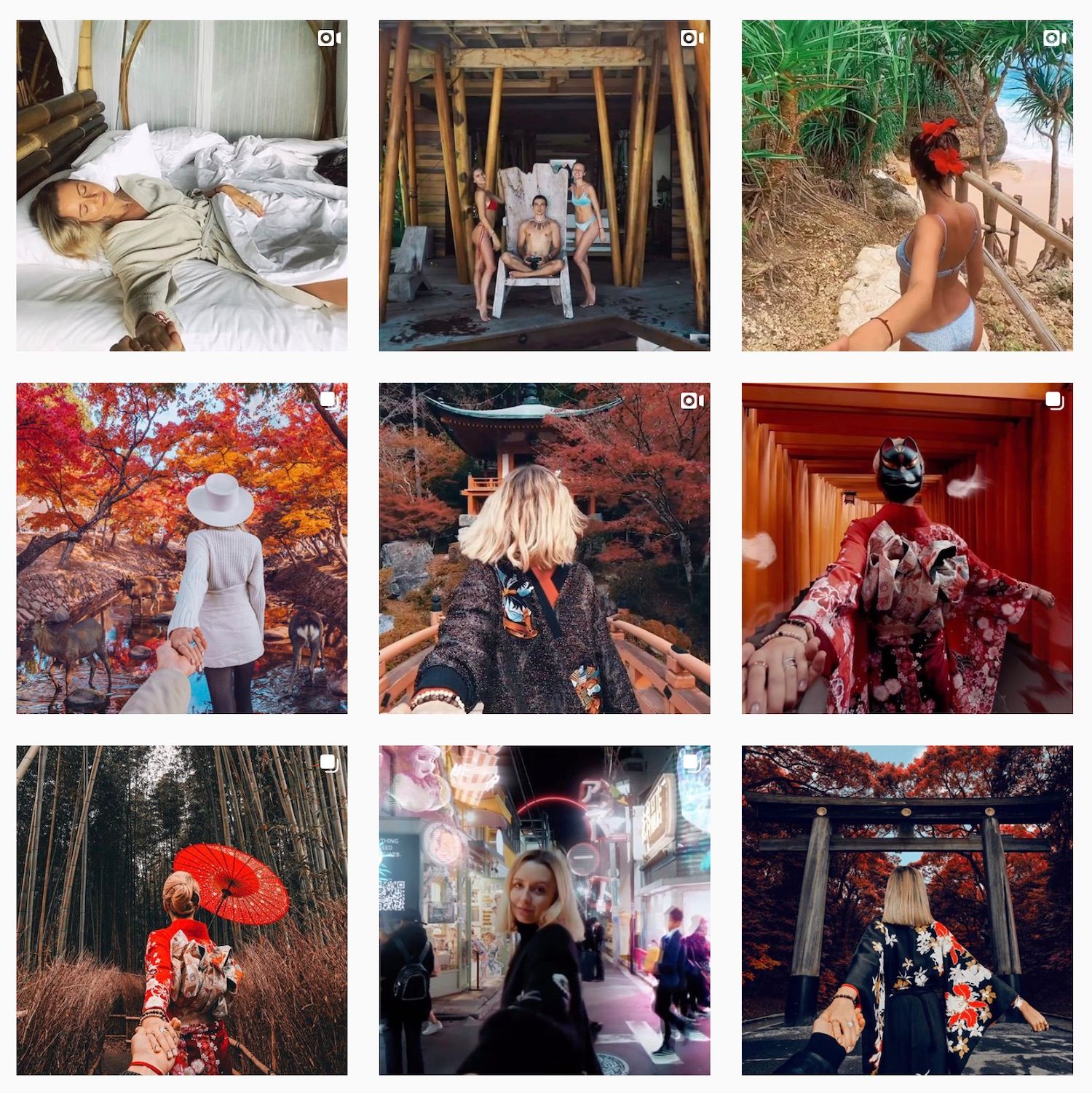 Murad Osmann is one of the top travel influencers and photographers. This Russian photographer gained worldwide recognition for his 'Follow Me' series. Every time he stopped to take pictures, his wife, Nataly, would pull him away, hence giving birth to the famous pose (as shown in the image).

Today, Murad has a massive fan following consisting of million followers on Instagram, where he shares his travel stories, inspiring millions to dive into the world of traveling alongside their loved ones. A book has also been published sharing his traveling adventures around the globe with his beautiful wife.

Chris Burkard is not only a world famous photographer but is also an inspiration icon. Apart from photography, he's also an author, creative director and speaker. His subjects of photography include lifestyles, landscapes, surf and sports. His specialty is capturing the mesmerizing icy moments of cold places and the North pole. His outstanding work has landed him with some big clients including Apple, Volkswagen, Nikon etc. thus making him the top most travel influencer and blogger and he is also enlisted in the list of Forbes top 10 social influencers.
Chris's works have also occupied the covers of more than 35 international magazines. His exceptional work is the reason for his massive fan following consisting of 3.5 million followers on Instagram and his net worth amounts up to $5 million. He also has multiple books published to his name.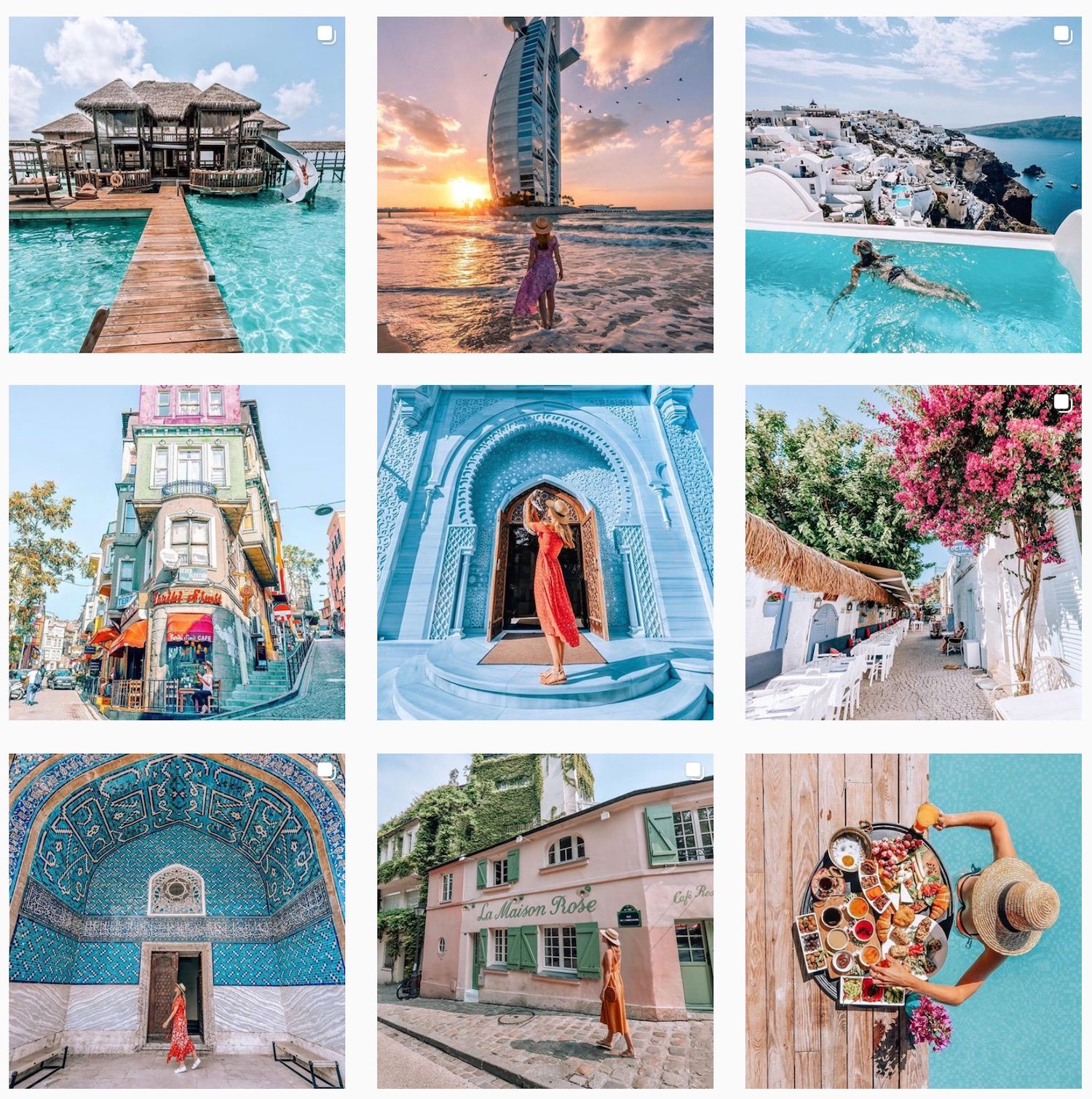 Jennifer Tuffen, commonly known as Izkiz, is a travel photographer and blogger. She is notable for capturing colorful and vibrant photos of the places that she has visited. Her love for travelling, combined with a flare of bright colors and idyllic landscapes can be seen on her Instagram feed as well.
Jennifer is a solo traveler and offers no hesitation to satisfy her hunger for travelling. She has collaborated with many brands, Dubai Tourism being one of them, in which she captures and portrays the beauty of vocational spots. Her Instagram fan following is ever growing, currently with a total of 2.8 million followers. She has also launched several picture editing apps.
Jack Morris is a famous travel influencer who truly pursued his passion for traveling with nothing in hand. He has quite an inspiring story as he was just a regular carpet cleaner in Manchester for about 4 years. Then, when he had had enough with his current lifestyle, he decided to pursue his dream with nothing but some saved up cash and a backpack in hand.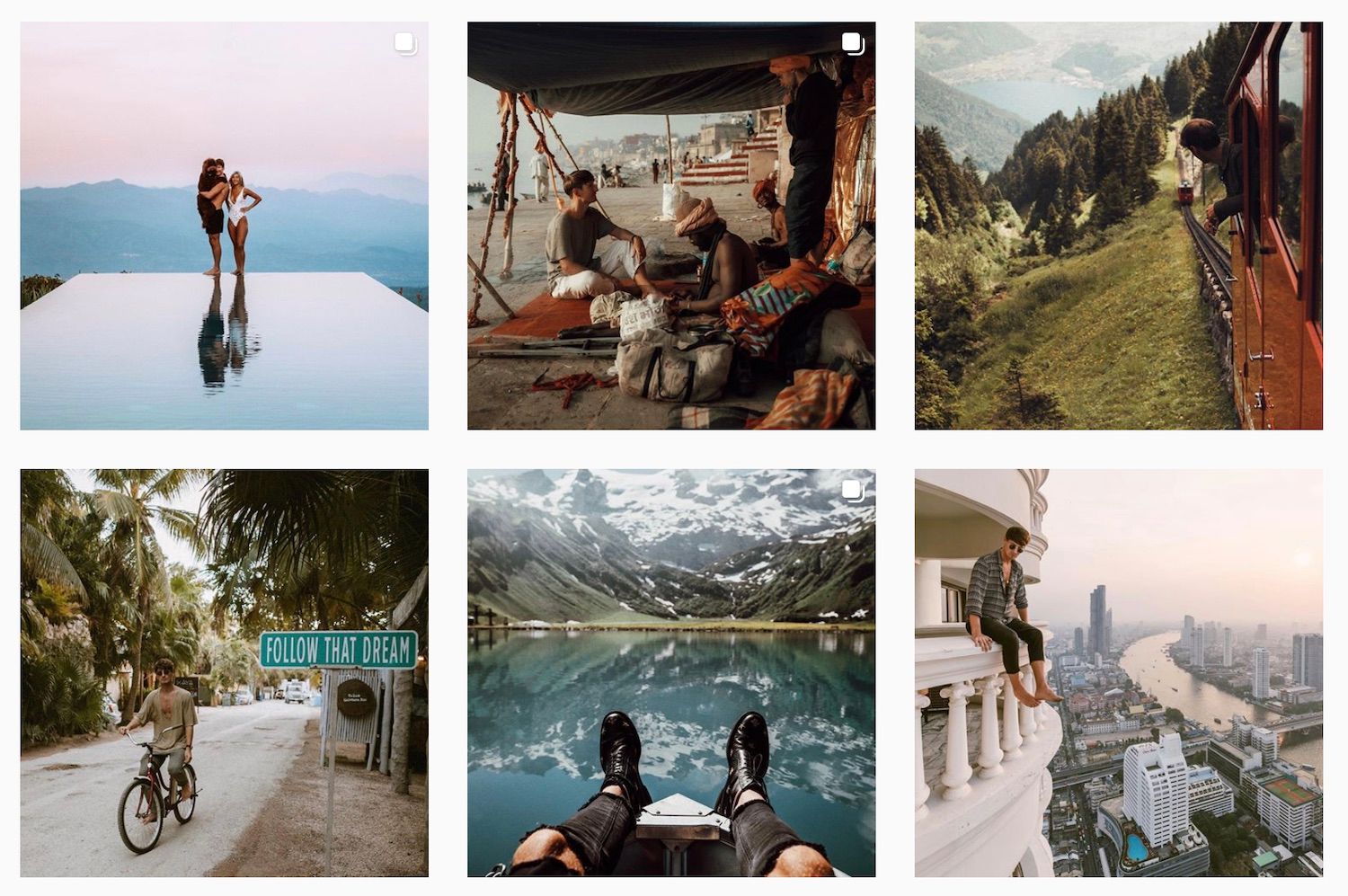 Jack's traveling spots are not always luxurious but also challenging which include rough scenic areas. In 2016, he met Lauren Bullen, a fellow traveling vlogger in Fiji and now the pair travel together, trekking through beautiful yet tricky vacation spots. Today, Jack makes around $9000 for a single picture. He has a massive fan following of 2.7 million followers and his inspiring story serves as a beacon for other travel freaks to jump out and live their dreams.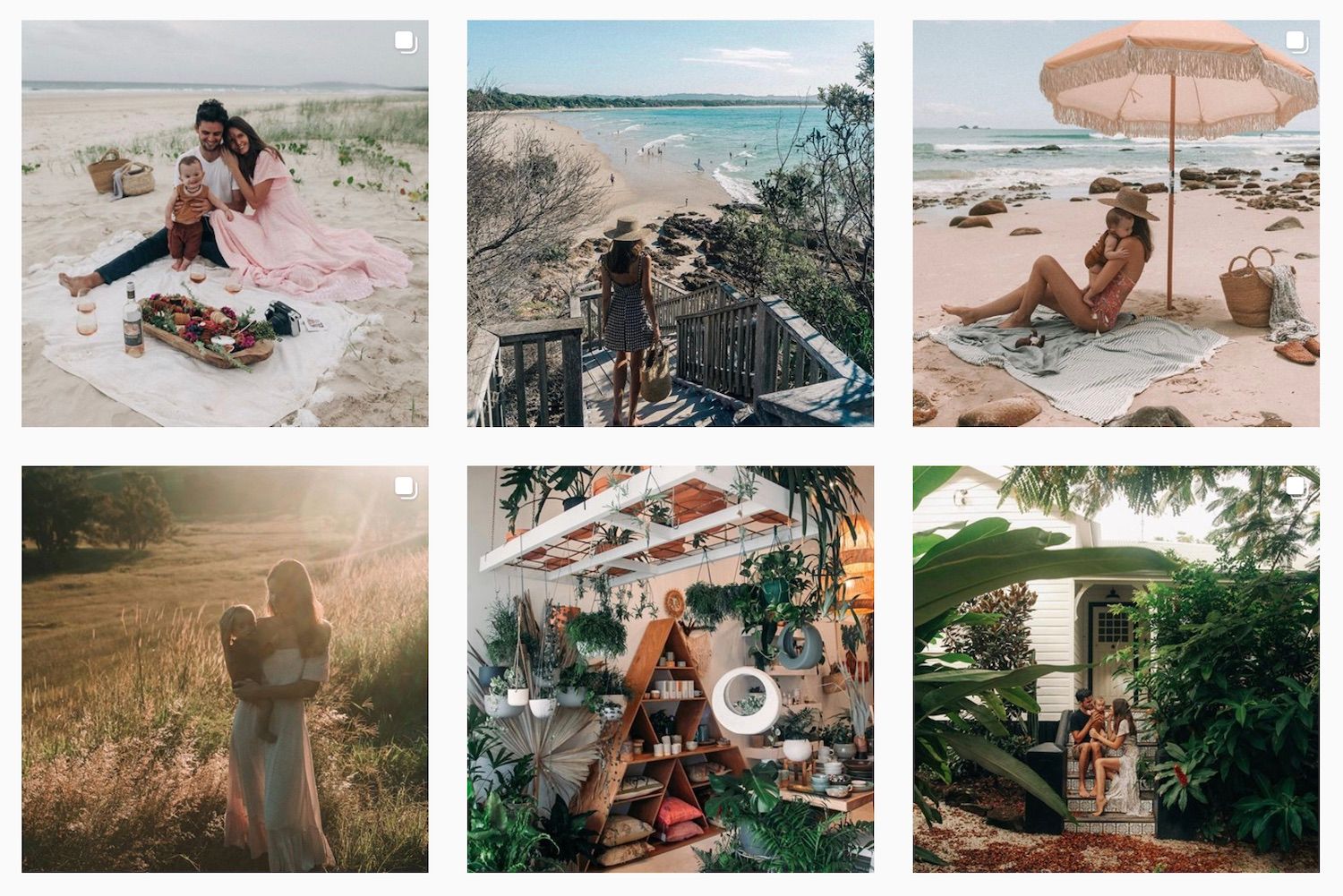 Jessica Stein, commonly known on Instagram as Tuula Vintage, is not just a travel blogger but also a super mom. She is an inspiration for women all over the world for how amazingly she manages her clothing line business, takes care of her special child and travels the world as much as she can. After her daughter was diagnosed with a rare chromosomal disorder, Mosaic Trisomy 3, Jessica became an inspiration icon. She shares and inspires through her Instagram pictures, causing awareness regarding these diseases and traveling the world. Due to her iconic personality, she has a wide fanbase consisting of 2.3 million followers on Instagram.

Daniel Kordan is a landscape photographer and is famous for taking breathtaking shots of nature at its peak. This Russian photographer takes  mesmerizing photographs leaving everyone in awe and inspiring them to explore the undiscovered parts of nature. His shots are also the reason why he won the 2013 National Geographic Russia contest and also landed him with some high profile clients like Apple and Redbull.
Daniel's magnificently captured glimpses of nature are the reason why he has a wide fanbase consisting of 1.4 million followers on Instagram. Due to the high demand of his massive fan following, he also organizes and conducts photography workshops. His net worth sums up to be $5 million.
There is a special flair to Cole Louis' Instagram; it's not only a photography portfolio but also depicts his life mission. His mission is to inspire people for a social change thus the reason for his constant traveling. His most remarkable gesture was when he helped an 18 year old to achieve his dream of becoming a motivational speaker.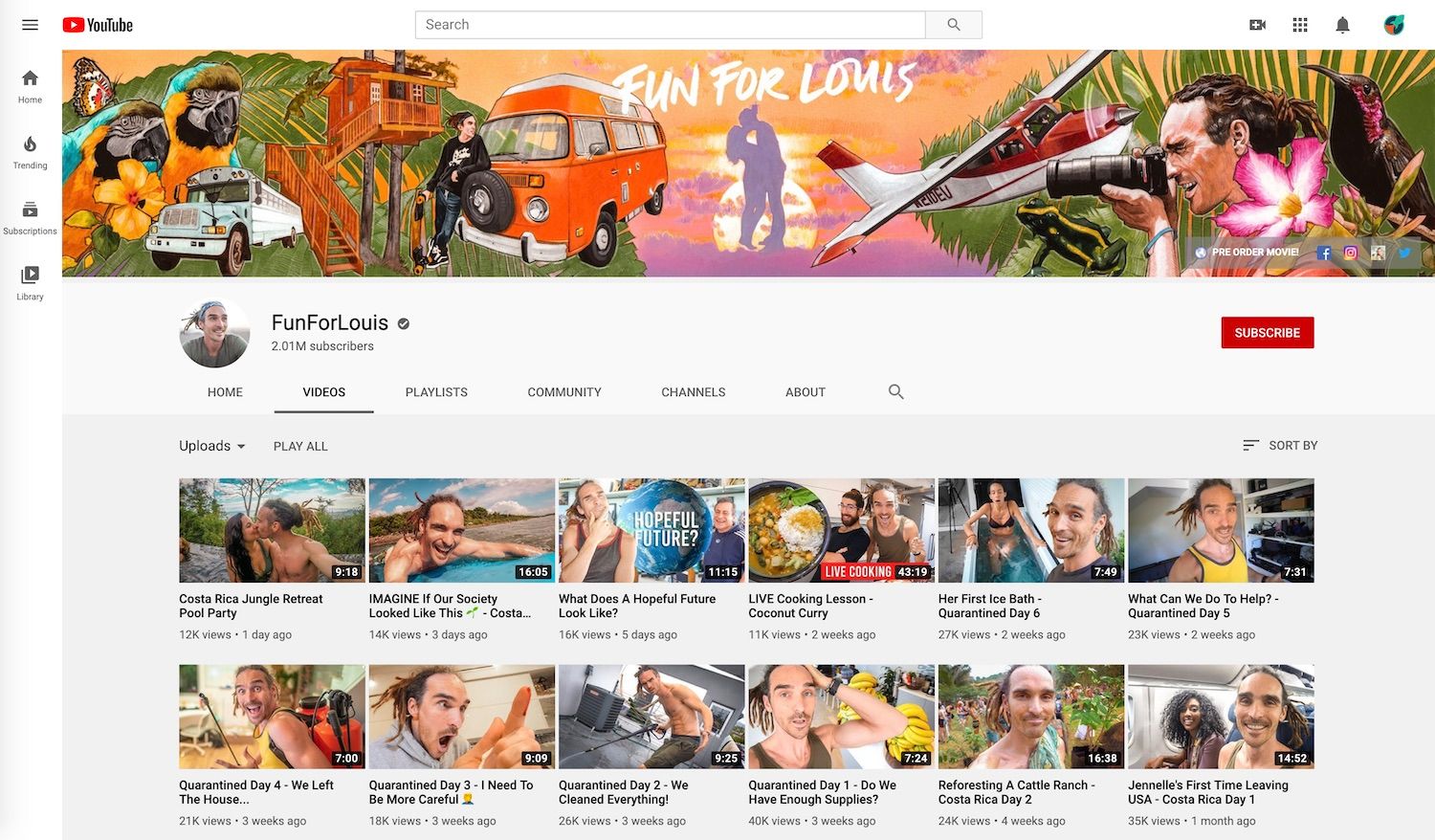 Cole also runs a YouTube channel 'Fun For Louis' in which he tries to serve the same purpose. His YouTube channel now has over 2 million subscribers. In 2007, he even purchased a double-decker bus and renovated it with the aim to help homeless youth with music and gaming. For the recognition of his social movement, he has also partnered with Google, Discovery and other networks to cause awareness and inspiration among his followers. He has a massive fan following of 1.2 million followers on Instagram and has a net worth amounting up to $250,000.

Callum Snape is a nature and free lancing photographer who is passionate about capturing moments and framing them into memories. His subjects of fascination for photography include lifestyle, sports, adventure, landscapes and different personalities. His nerve wrecking images are the reason why he has got the attention of various companies such as Adidas, Mercedes, Four seasons hotel, Google, Toyota etc. and they serves as his client.

According to the channel analytics by SocialBook of Callum Snape's Instagram, his most-liked photo is the one of Mount Taranaki posted on April 15, 2018.

And in the last 3 months - the first quarter of 2020 - the most -liked photo of Callum Snape's Instagram channel is a series of the Northern Lights he took in Blachford Lake Lodge and partnered with NWT, an official tourism organization for the Northwest Territories.
Callum's heart capturing images of places around the world, depicting culture, scenery and adventures, are the reason why he has a wide fanbase of 821K followers on Instagram and is categorized as one of the top travel influencers. His net worth amounts up to $5 million.

Francesca and Tommaso are another Italian power couple who share a burning passion for landscape photography. The couple loves to travel to different parts of Europe and portray the European culture, specifically Italian, through their clicks.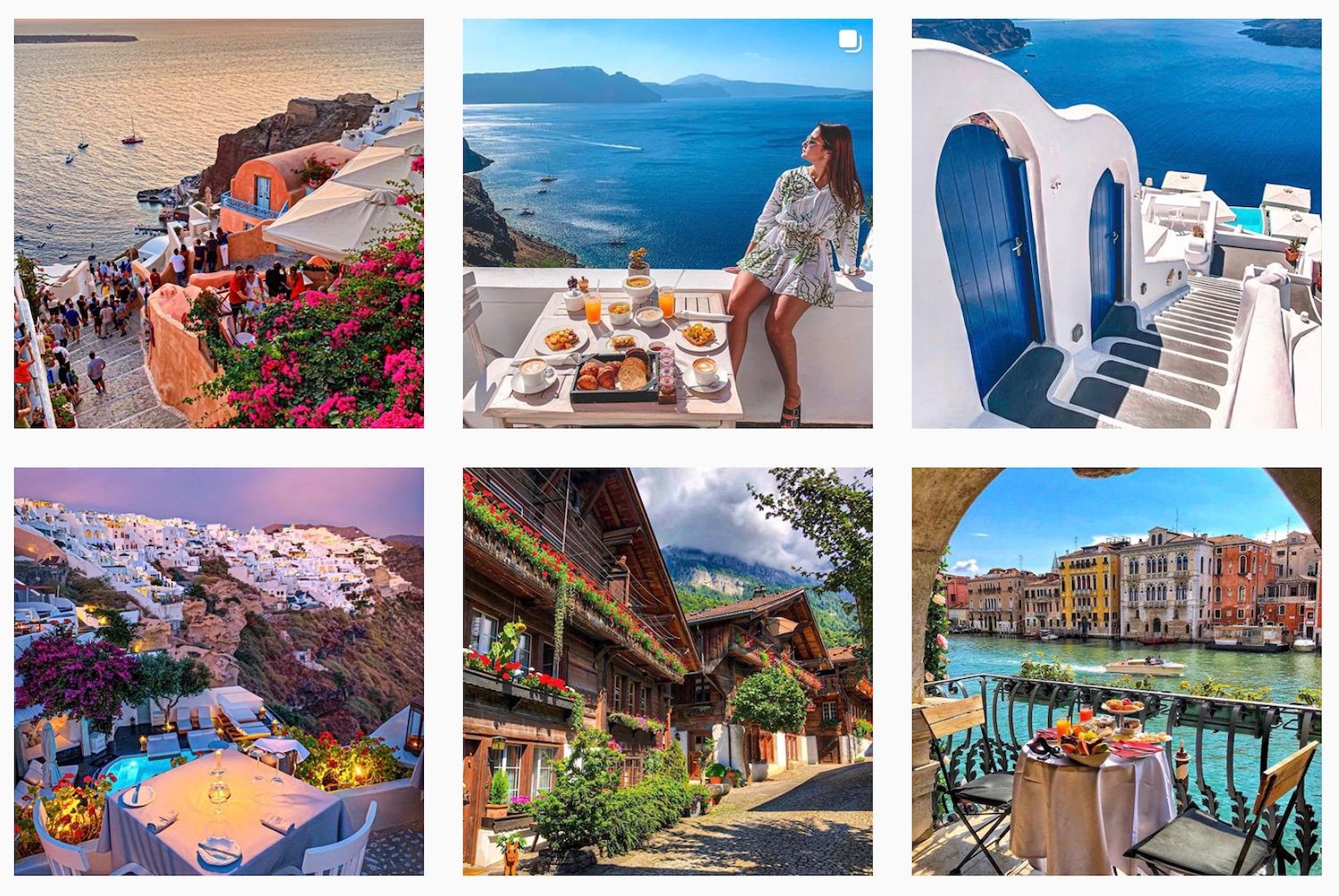 Their colorful and vibrant Instagram feed is the reason why they have a massive fan following of 222K followers on Instagram. Their Instagram posts and stories are the medium they choose to inspire young couples all over the world to take the plunge and gear up for some dreamy adventures in the streets of Europe.
10. Melissa: 182k Followers

Melissa is a travel freak and a photographer who is currently on a 4 year long honeymoon. Melissa and her partner have been traveling the world ever since their marriage, going on adventures in different countries, exploring their cultures and nourishing themselves with the breathtaking landscapes.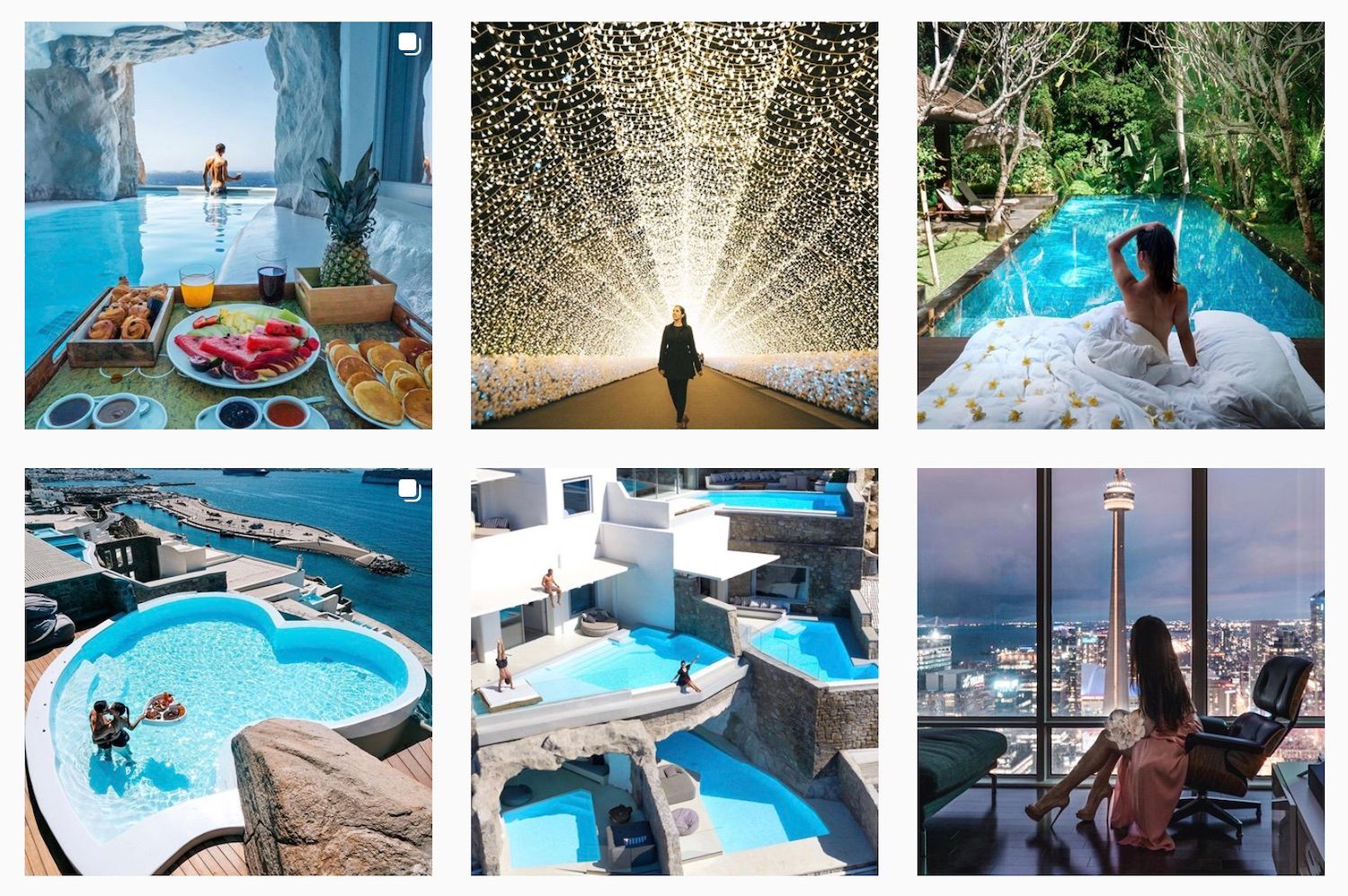 Melissa has also established her traveling into a thriving business. Her picturesque Instagram feed is the reason for her wide fanbase consisting of 177K followers. Her business goes by the name 'Best Vacations' which consists of 4.9 million followers in which she posts about the highlighting features of different countries that she has visited, inspiring people to book their next vacation destination.

Eric Stoen, commonly known as 'Travel Babbo', is the top most travel influencer ranked at number 4 by Forbes 2017, conquering more than 90 countries and 7 continents. The reason for his limelight besides his travelling adventures is that unlike most travelers, Eric travels the world with his family; taking his kids along in the craziest of trips.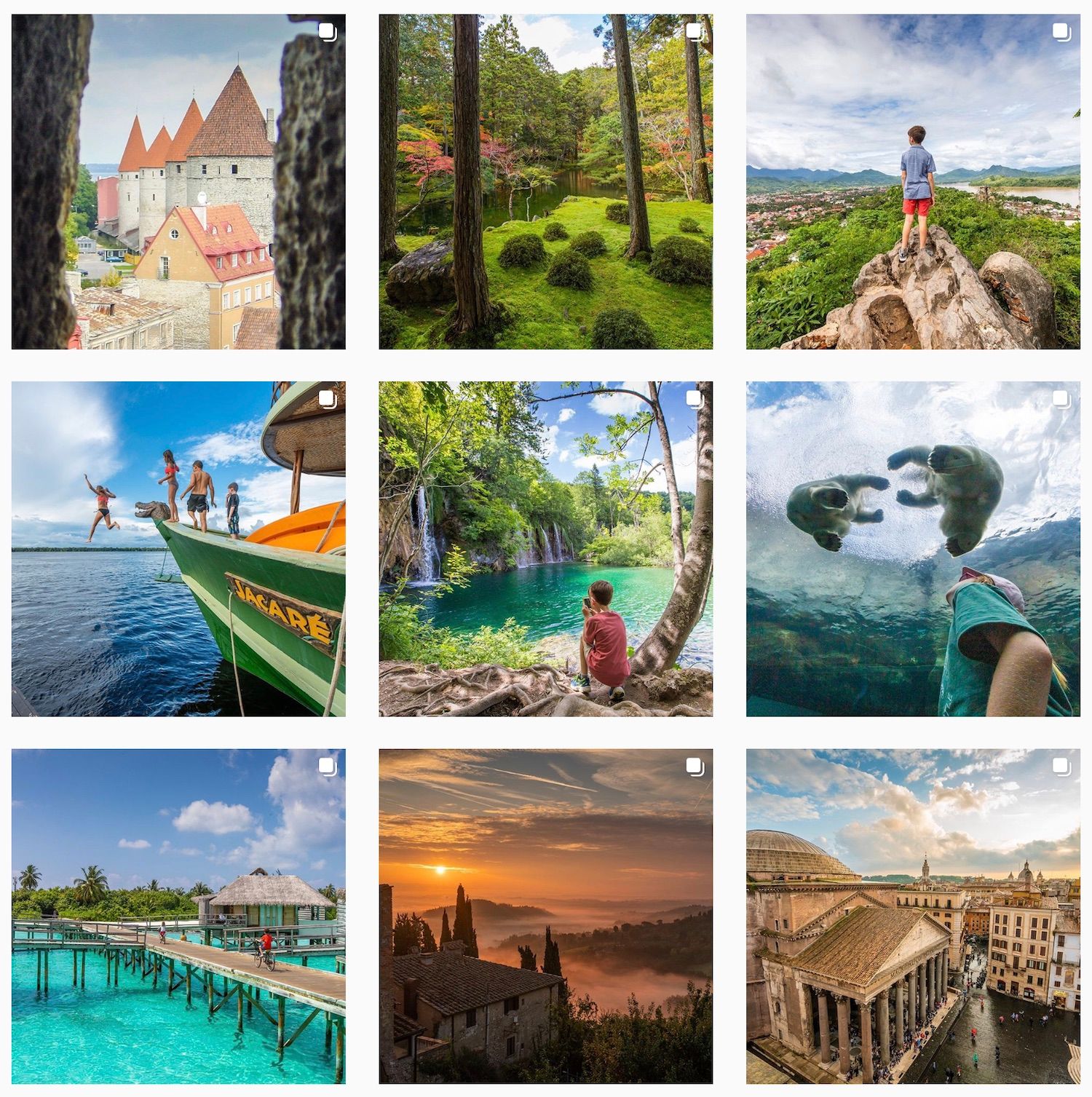 He always had a burning passion for traveling but in 2014, he took things serious and left his job for the love of travelling. After he got married, many thought his traveling adventures would decline, but they reached to new heights, earning him more fame by posting about travel adventures with his 3 kids.
Eric also takes one-on-one trips with his kids separately, winning himself some quality bonding time. Eric runs a website as well, with the tag line 'Travel with your Kids', on which he shares his vacation adventures, giving his viewers an insight to choose their dream spot.
Eric is crowned on Instagram with a total of 169K followers and has multiple awards regarding Family Travelling and Blogging to his name. Fodor's Travel even declared him as the 'World's top Family Travel Influencer'. There's a funny history associated with his internet name 'Babbo' as his kids picked up this Italian word while exploring parts of Italy, meaning both 'Daddy' and 'Idiot'.

Our Next Flight is a website and a travel blog on Instagram managed by two famous Italian couple Anna and Danilo. These two love birds prove through their captured moments that how much fun it is to travel with your loved ones rather than flying solo.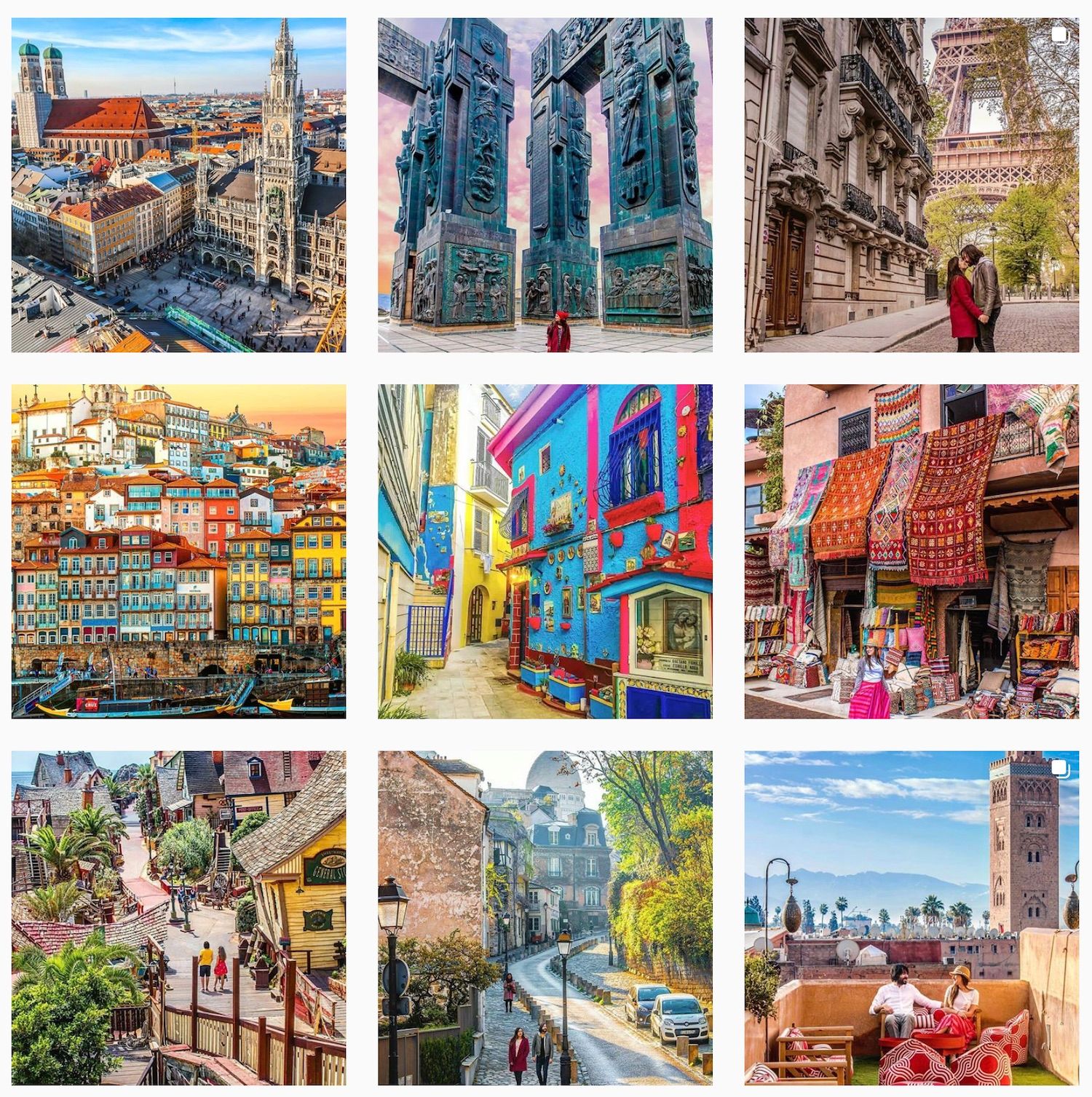 Anna and Danilo share a passion for landscape photography. Their main aim is to capture the vibe and the feelings of a place through a camera lens, such that it inspires others to step out of their daily buzz and unleash their inner explorer. They have travelled to a bunch of countries but the focal point of their traveling is Italy. They also give free photography guides through their website.
Danilo and Anna's captivating and alluring photographs are the reason why they have a wide fan base of 138K followers on Instagram. They also share details regarding the scenic hotels and resorts, which are a must visit with your bae.

No Back Home is a website and famous Instagram account run by a travel obsessed mom who travels with her family. Karilyn Owen was always a travel freak and her obsession plunged her to explore more than 39 countries under the age of 30. When she visited Mumbai, she met her husband there and started her own little family.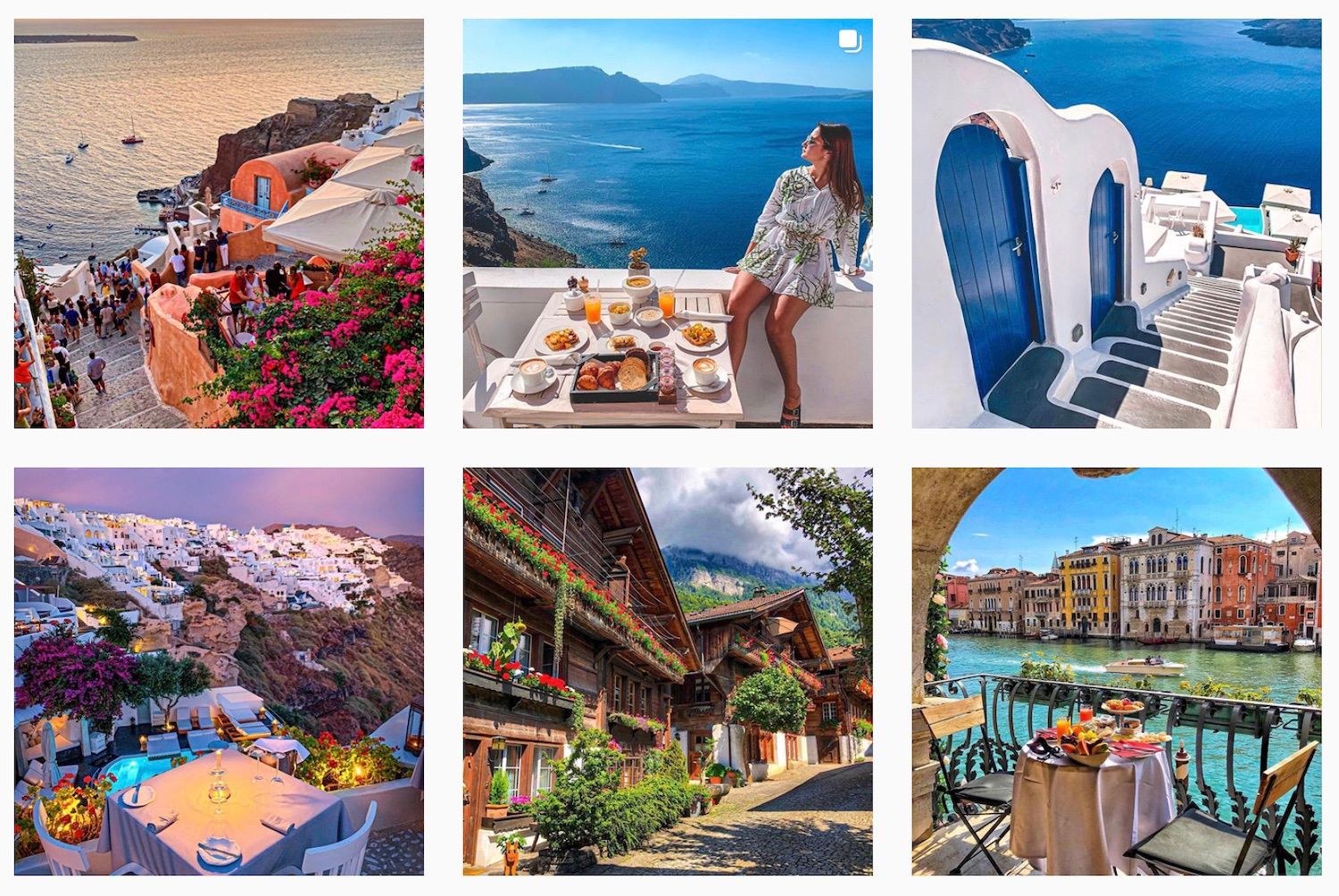 Today, Karilyn travels around the world alongside her husband and her nature loving son, sharing her experience and adventure filled stories from all over the world. Her blog gives detailed insights about various countries, their famous spots and travel luxuries available, enabling her wide fanbase of 34.5K followers, to get inspiration and envelope themselves and their families with some thrilling and chilling adventures. The feature which really distinguishes her is that she always travels with her own pocket money.
How to Become A Travel Influencer?
To become a travel influencer and become famous on Instagram, the first thing is that travel is the niche topic you are interested in. You cannot continuously creating content for a topic you are not into.
The next step is to define your target audience, and create content relates to travel. Although they are all called travel influencers, the most popular ones all have their own uniqueness.
After you start building your channel, whether on Instagram, YouTube or TikTok, one of the most important things is to keep checking your channel analytics so you will better understand your follower community. And SocialBook builds the tool for YouTube and Instagram influencers to connect their social media accounts and get detailed channel insights for free.
---
More Top 10 Influencer Lists:
Top 30 Pet Influencers: Most Popular Animals on Social Media
Top 10 Beauty YouTubers You Should Know in 2020
---
---