It's time to check it out. Who are the popular queens and kings of Instagram in 2019 May? Let's take a look at the most-liked Instagram posts in 2019 May, and see if there are any posts you liked.
Top 1 🏆:Selena Gomez – 11.7 million likes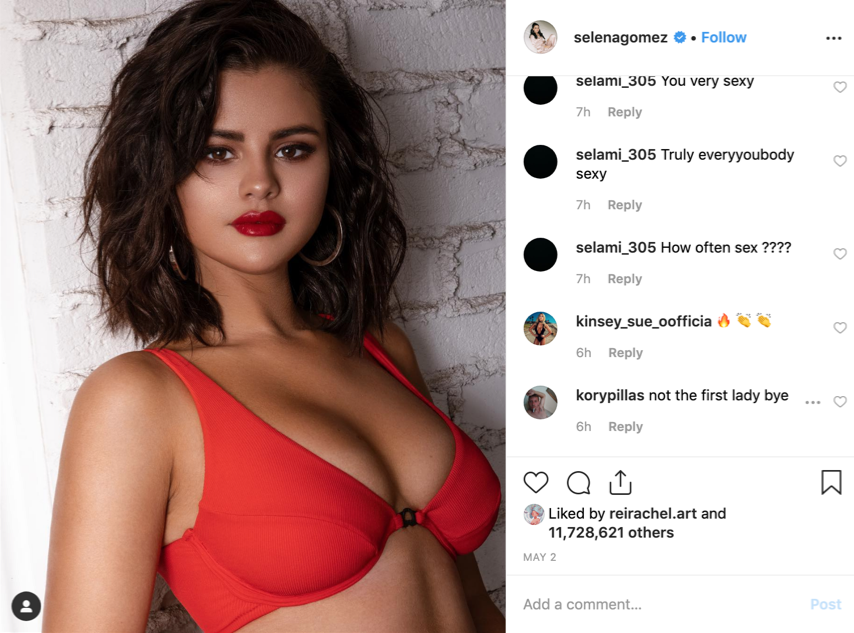 Congratulations to Selena! The May champion, Selena, who didn't post much in April, ushered in her moment in May. I have to say that Selena, who has cut off her long, wavy hair, looks chicer than ever before. Sexy tan skin plus the hottest KRAHS bikini, and then with those classy red lips, summed up in one sentence:
——Who runs Instagram?
—— ME
Selena, who currently has 155.2 million fans, is the third most popular Instagram star. First is C Ronaldo and the second is Ariana Grande. That high popularity has kept her average acclaim for nearly 60 days at 4.4 million.

Top 2 🥈: Selena Gomez – 9.8 million likes
Selena, who was full of commercial activities in May, successfully contracted the champion and runner-up.
Walking the red carpet in Cannes with her crew, she presented her own hd(high-definition) photo writing with the caption: hi, Cannes… you're very pretty. She can't hide the exhaustion or the tired skin, so she strikes backhanded praise to the beauty of Cannes.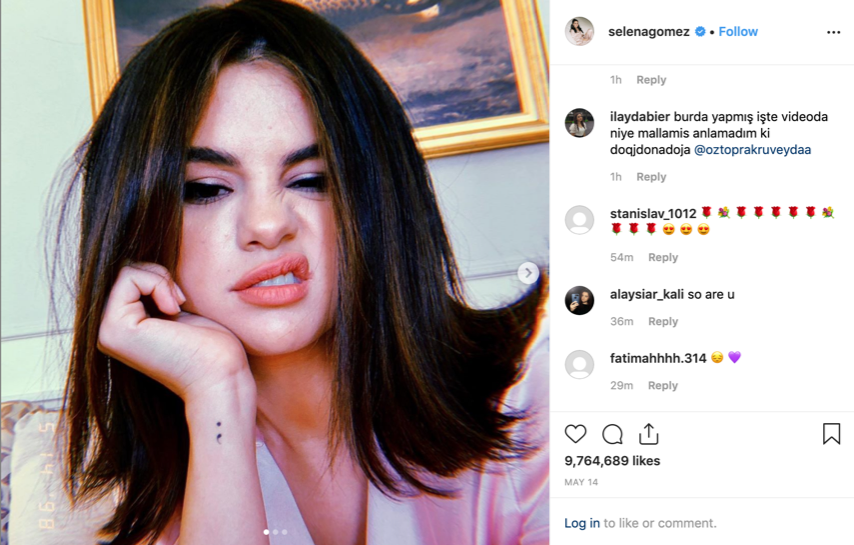 Top 3 🥉: Cristiano Ronaldo – 9.5 million likes
The third place was won by Cristiano Ronaldo, who headed the sports headline in May. After the end of the Serie A championship, he returned to the family and drove his own sports car to demonstrate a drift, but my question is – How big does his house have to be so he can drift in the garden?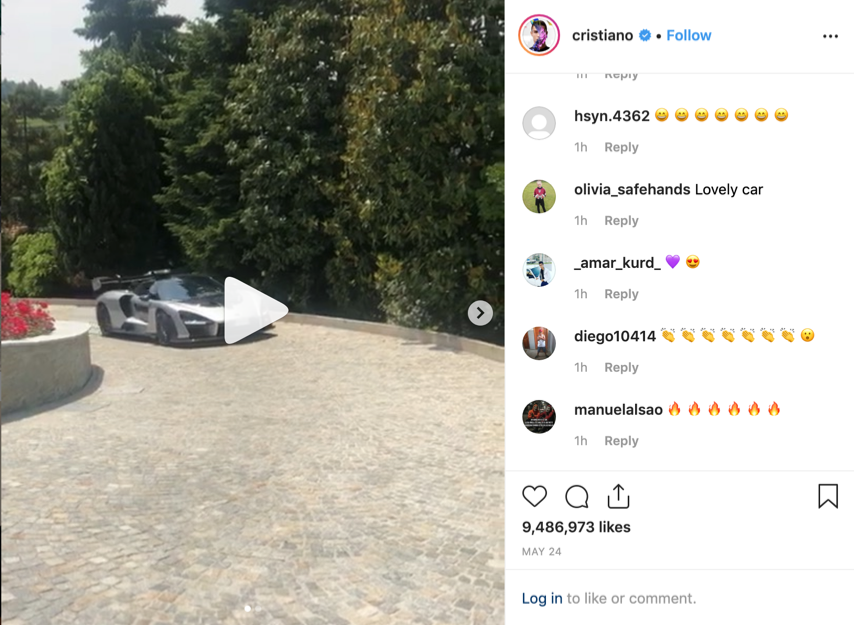 At present, C Ronaldo is the most popular account on Instagram. He has a wonderful career and a lovely happy family. Even his social media account has the love of many fans.

Top 4 & Top 5: Kylie Jenner
9.4 million likes + 8.7 million likes
Kylie Jenner, who attended the MET GALA in an Atelier Versace purple feather Haute couture dress, released a series of photos on her Instagram account, which have more than 100 million followers, two of the photos received 9.31 million and 8.6 million likes. From the perspective of social media, Kylie is the star of the MET GALA.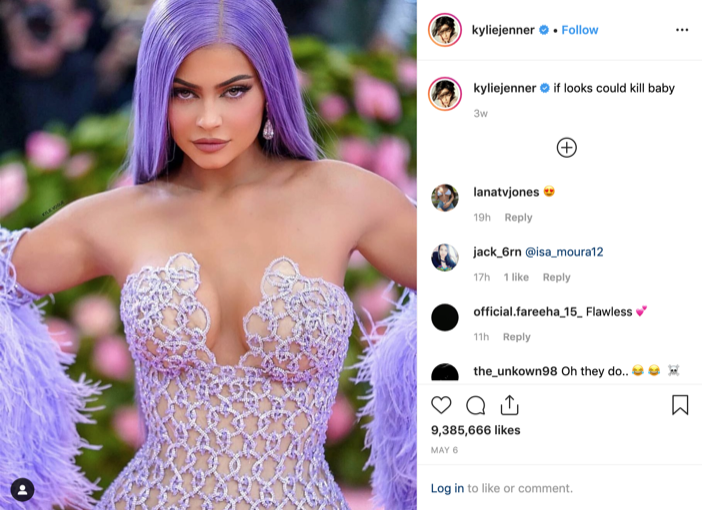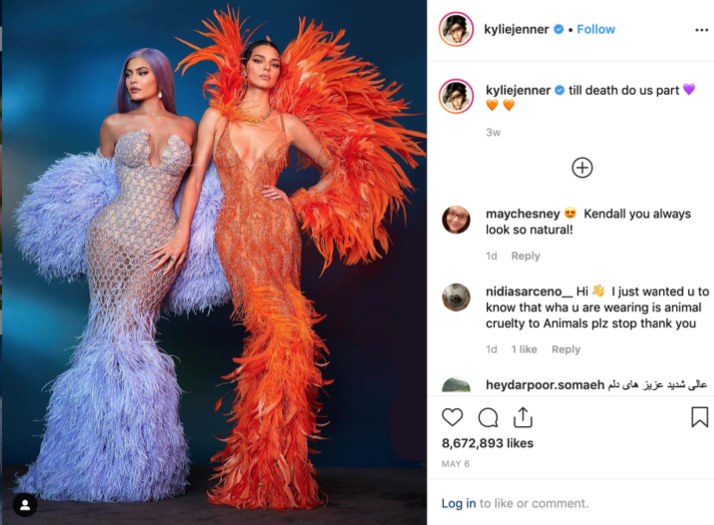 Today, with a total of 136.9 million fans, Kylie Jenner has averaged 3.4 million likes in the past 60 days. She ranks second in the family, and Kim is first, but Kylie's high popularity among young people often making her high in the ranking in terms of likes and fans.

Top 6 & Top 7: Leo Messi
8.2 million likes + 7.9 million likes
Marrying Messi is something that many female soccer fans have dreamed of. Every time Messi and his wife appear in front of the public, their love story is brought to the attention of everyone.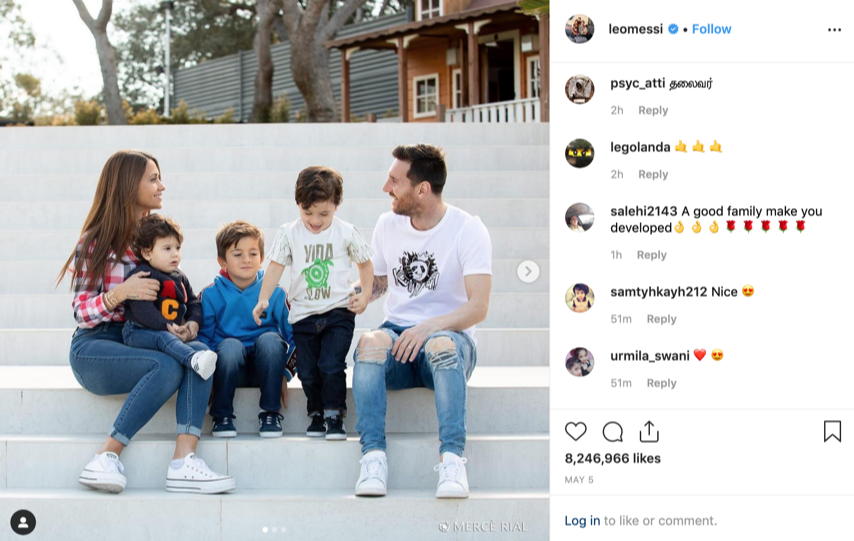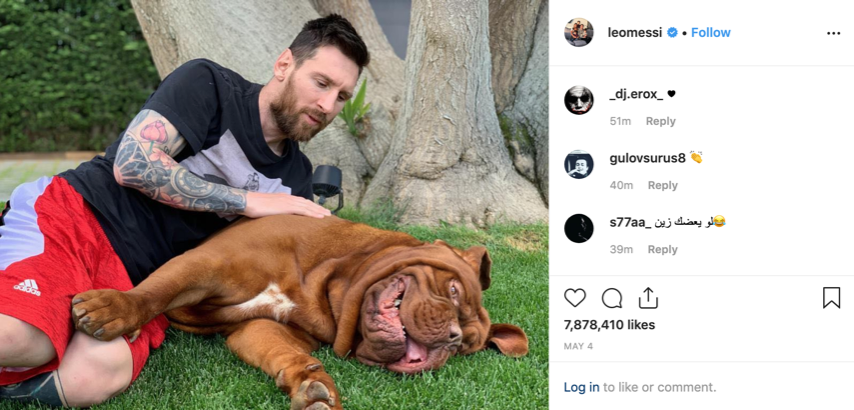 Messi averages 4 million in the past 60 days. The 2.04% engagement rate is the highest among all the celebrities on our ranking list today. As one of the most popular soccer stars, his account is more about sharing his life, family and his hermoso 'brother' Hulk.

Top 8: Selena Gomez – 7.6 million likes
Selena, despite her complaints in Cannes, now looks stunning on the red carpet. Wearing a white dress, she looks glamorous and elegant and is ready to go. The dress style is still the 'classic Selena style' —— cover the small belly + the high waistline + reveal the long legs = killing it!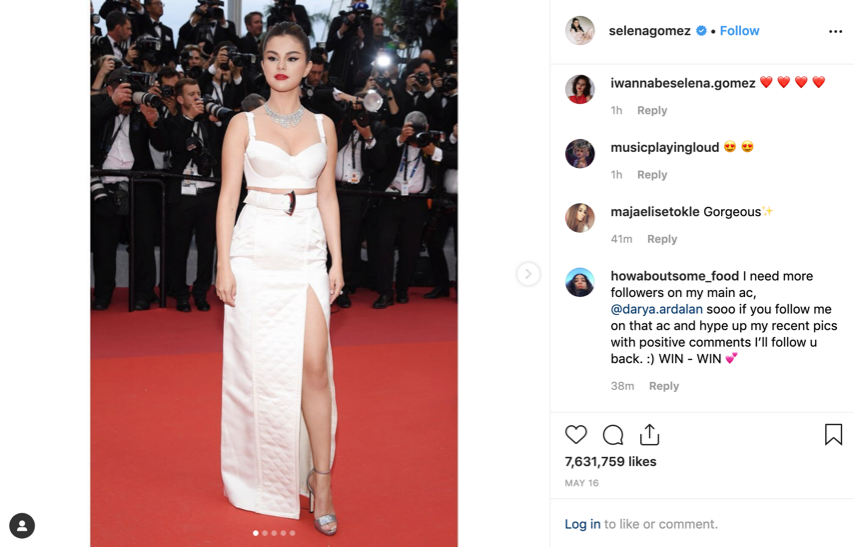 Top 9: Cristiano Ronaldo – 7.1 million likes
C Ronaldo's status in the past few years is beyond imagination. He won the Serie A championship in his first season at Juventus. More importantly than that, he also won five UEFA Champions League titles. A prolific goal scorer, Ronaldo holds the records for most official goals scored in the UEFA Champions League (126), and at the UEFA European Championship (9) What's more, he also scored 21 goals, won the 30th championship and was the seasons MVP.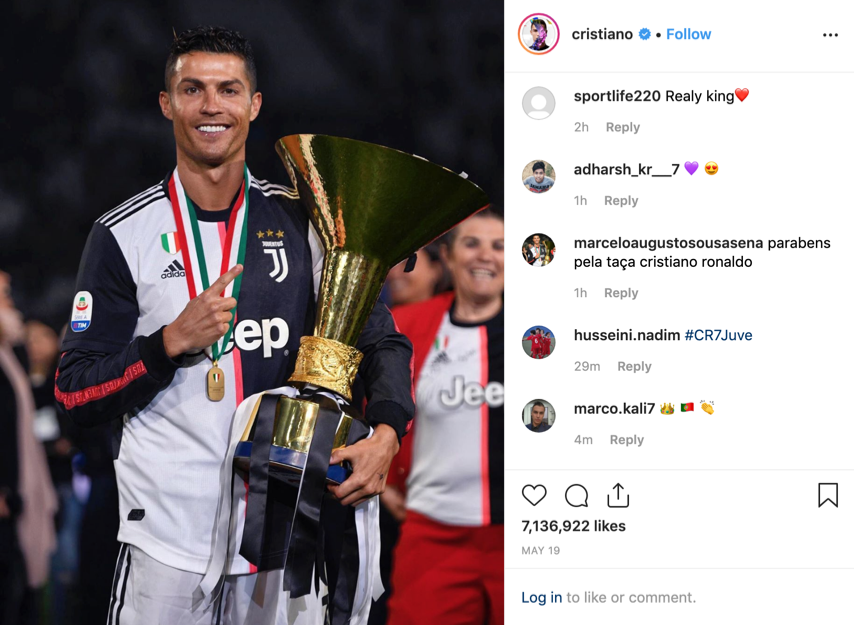 Top10: Kim Kardashian – 6.6 million likes
Kim is also on the list, Congrats! The Kardashian family has continued to dominate the news headlines. Kim and Kanye have ushered in their fourth child, and have also celebrated the 5th wedding anniversary.
In this wedding photo, Kim dressed in a beautiful outfit designed by Givenchy chief designer Ricardo, stood by Kanye. Standing out against the simple background, they look so happy.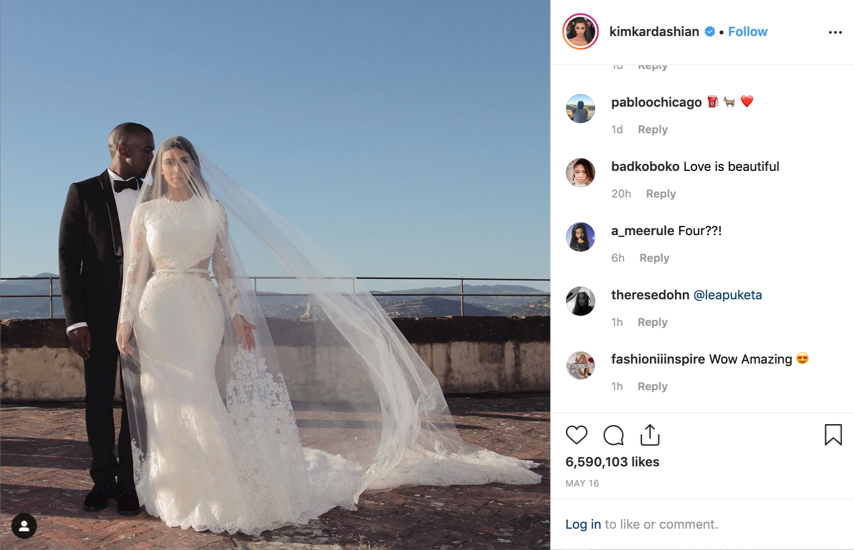 Kim Kardashian who currently has 140.5 million followers, gets an average of 1.9 million likes per day. Though despite being a popular celebrity, she does not engage with her fans often, currently her engagement rate is at 0.60%.

How about it? Did you like those posts on the Top 10 list ?
---
More Top 10 Influencer Lists:
Top 10 Tech Influencers You Should be Following
Top 10 Tech Influencers in the United States [2019]
Top Health & Wellness YouTubers You Should Follow
---
If you want to collaborate with any of these top influencers, Try SocialBook to find the right influencers and collaborate with them!
---
---