The world is facing an unknown and deathly enemy — Coronavirus. Coronavirus or COVID-19 is an infectious disease that spreads via respiratory droplet transmission during sneezing and coughing and also via physical contact. As the virus spreads incredibly quickly it has resulted in 2019–20 coronavirus pandemic. One of the reasons why COVID-19 affected the people around the world so rapidly is that people with no symptoms can easily spread the virus. Additionally, the New York Times reports that new research shows that coronavirus can live on some surfaces like steel and plastic for 3 days. What does that mean for businesses around the world?
That pandemic that arose from coronavirus is affecting the world economy. Self-isolation is either suggested or necessary which means that people can't go to work. Moreover, any kind of mass gathering is canceled until further notice. The lockdown has made people wonder about their future and brands are having the same troubles. Is there a way that brands can actually get something good out of this situation? Can influencer marketing still work in these tough times? As long as we have the internet, there is a way in which you empower your business to keep going.
Current Situation of Coronavirus
The virus has now spread all over the world. People's traveling habits and obligations aren't that easy to control and limit which is why this has become such a global disaster.
The number of affected people by Coronavirus in China is lowering and they are slowly getting back their freedom. But what about the rest of the world? Some claim that worst is yet to come while others believe that it will all be over soon.
We aren't able to predict the future but we can be aware of the current situation and do our best to act accordingly.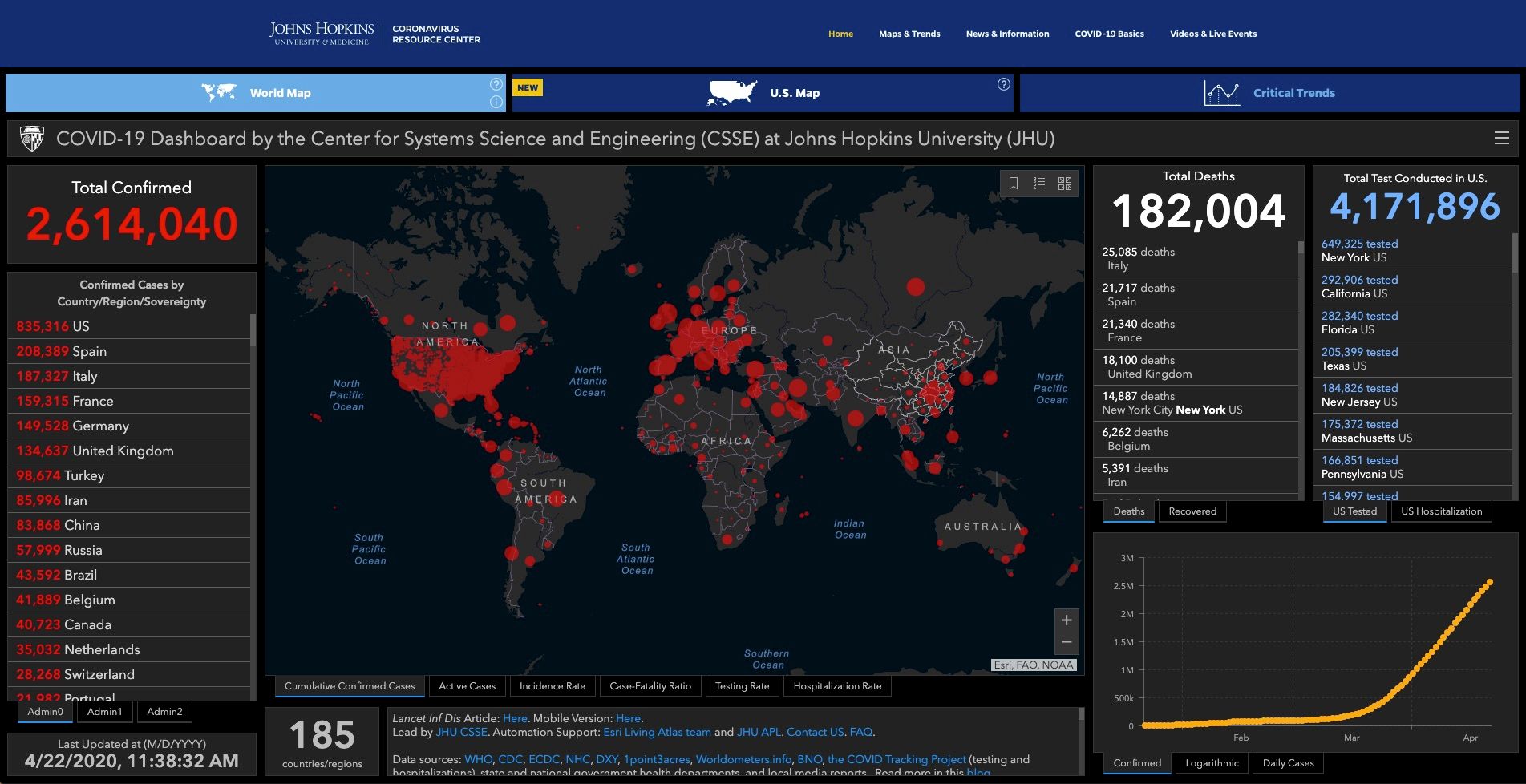 The global total confirmed COVID-19 cases have reached 2.6 million. And among all countries, the United States is currently the most affected. Confirmed cases are found in 185 countries/regions, causing over 182k deaths as of April 22, 2020.
As the officials and doctors are fighting to stop the spreading of the virus, brands are struggling to keep their business alive. After all, this comes to an end, the world will keep functioning like it used to but brands who don't think about the future now can have a lot more to deal with later.
Marketers and business owners are doing their best to keep the wheel turning. While some forms of marketing are impossible to execute, others are still functioning in one way or another. Let's review how this global disaster has affected influencer marketing.
The Impacts of Coronavirus on Influencers and Influencer Marketing
We can't help but notice how restrictions are changing influencer marketing. The restrictions that need to be respected in order to stop the pandemic are impacting the influencers' efforts.
First of all, there are travel limitations. Flight restrictions between countries are preventing any in-person collaborations with influencers. All possible meetings, photoshoots, video shoots, in-person interviews, and similar won't see the light of day.
Due to travel restrictions and forbidden mass gatherings, all offline events are no longer a possibility. Some world-known events that both brands and influencers are looking forward to the whole year and canceled. Professional soccer games, The Electronic Entertainment Expo (E3), Game Developers Conference (GDC), and other events are canceled until further notice.
The offline events provide both brands and influencers an opportunity for networking, developing new ideas, and making partnership deals. Without these events, it will be harder to get acquainted with innovations in the industry and form new collaborations.
There are also health concerns about influencers. Many influencers are from affected areas, not to mention that most celebrity and macro-influencers live in California which is largely affected by the coronavirus. The self-isolation creates limitations in their brand collabs, it affects their content creation and evokes fear.
Brands' influencer marketing strategy also needs to change. The content schedule and any upcoming plans need to be adapted or canceled. Their collaborations largely depend on influencers' willingness to take part in the campaigns during the pandemic.
Industries that suffer the most during these times are travel industries, airlines, local shops, catering facilities, and many more.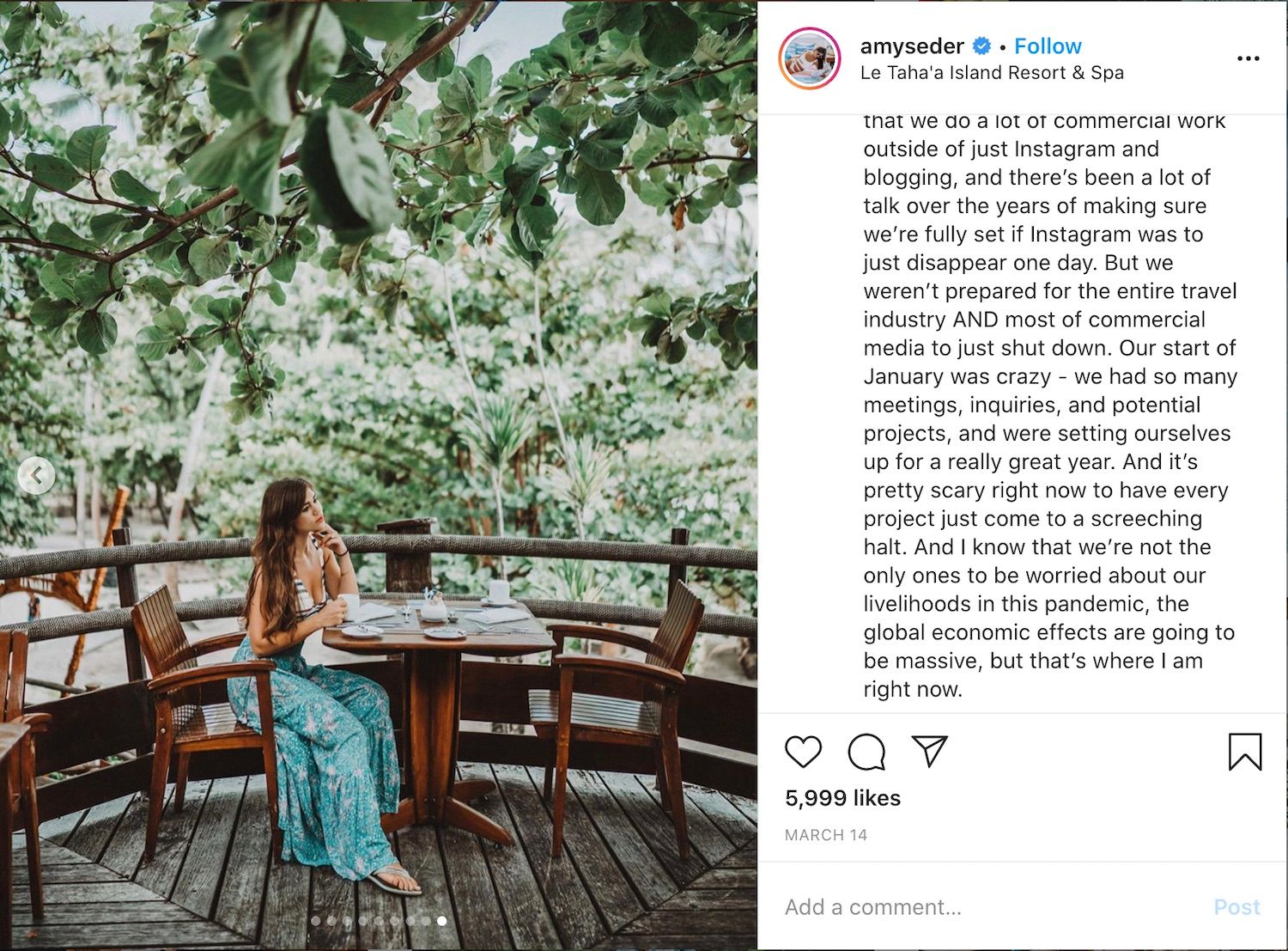 Influencers and brands within these industries are worried about their business. Amy Seder is a travel influencer who runs the travel blog Away Lands with her fiancé. She has over 237,000 followers on Instagram. Amy has shared how the pandemic has affected her work, "Until last week, we thought we'd still be traveling in the spring. I have seen pretty much every single thing get canceled, press trips and travel activations, but also product and lifestyle-based campaigns. Marketing departments are putting everything on pause right now with how uncertain everything is — they fear putting out ads and being tone-deaf."
Travel influencers are straight up out of work because there are no travel campaigns. Travel influencer and founder of Follow Me Away Victoria Yore shared that she has lost 90% of her income because of the virus. The travels are canceled and brands are not interested in promotions. Businesses who had sealed deals with travel influencers have to forget about their campaigns.
Is this the end of influencer marketing for the next period? It doesn't have to be if you employ some tactics that can get your business out of the hole of uncertainty and hopelessness.
What Brands Should Do to Collaborate with Influencers
While some industries are in the downfall, others are growing. E-learning, delivery service, video conferencing software (zoom), social media (Instagram, Facebook, TikTok), and the gaming industry have seen an increase in use. This is a huge chance for these industries, and they should make the most of it. Top gaming companies are still hiring gaming influencers to collaborate. The live stream and gaming industry are seeing rapid user growth and high retention rate.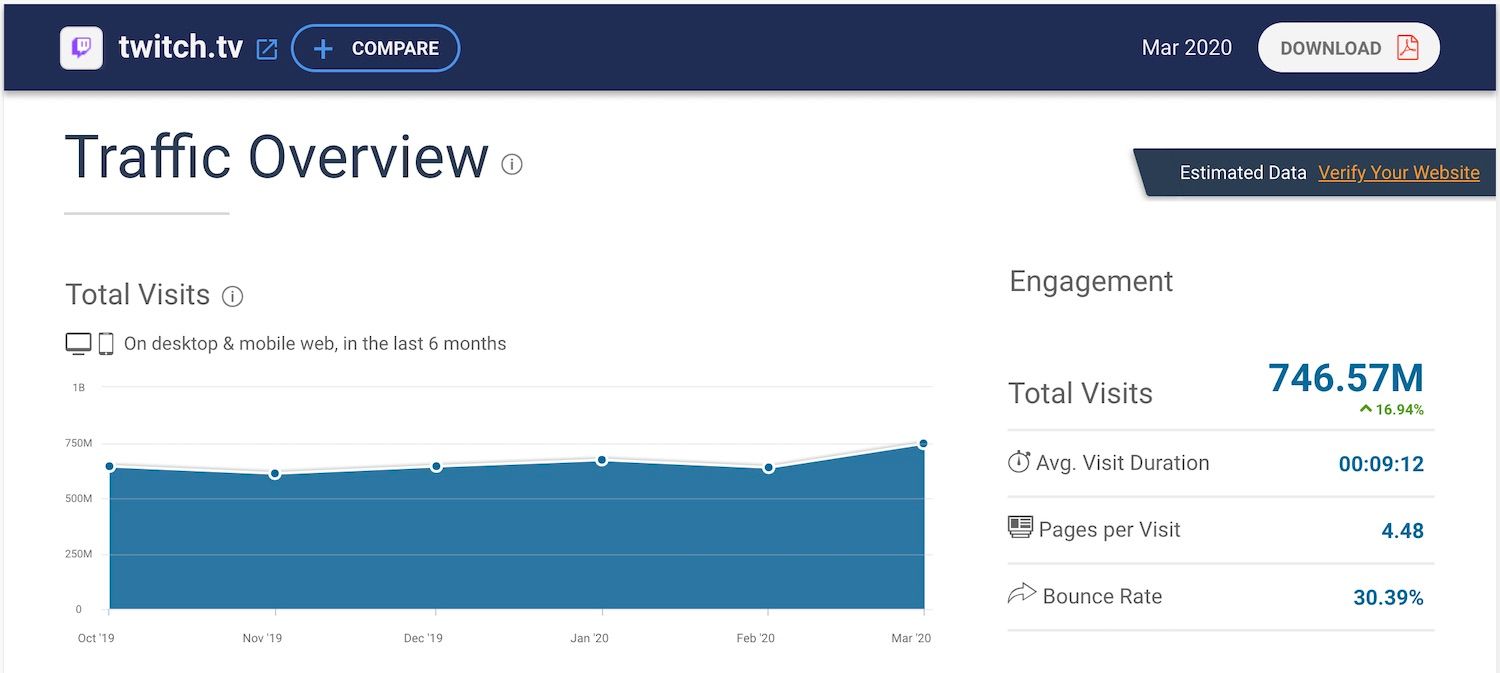 Even if your business isn't an e-commerce business and it is closed, that doesn't mean that there is nothing you can do. Building brand awareness is key in these moments. Show your customers that you haven't forgotten about them and allow influencers to help you with that effort.
With people being trapped indoors with not much to do, they are spending more time on social media platforms. This means that this can be a good time to use social media marketing. With the increased use of social media, users are paying more attention to influencers' posts. Rather than just passing through their feed, people have more time to take interest in influencers' content and get to know the brand they are promoting.
Influencer marketing agency Obviously has reported that over the last two weeks there has been a 76% growth in daily likes on Instagram posts with hashtag ads. Additionally, there is a 22% growth in the first quarter compared to the fourth quarter of 2020 in Instagram campaign impressions.
The brands can see this as an opportunity to activate their collaborations, spread brand awareness, increase engagement with followers, and acquire new customers.
Some of the ways in which they can do that is:

What both brands and influencers need to be careful about is the content they create. They need to find a way to publish content that isn't offensive and isn't taking advantage of this disaster. That means that sanitizing products and sharing worries shouldn't be the focus of the campaign.
During this chaos, people are looking for escapism and entertainment. They should know that there is still some positivity in the world and that after all of this is over, their normal lives will continue.
Brands and influencers need to give content that isn't offensive but it gives people hope and takes their mind of the coronavirus. Influencers can finally get to know their fans better through live videos and build a closer relationship with people who have supported their work.
Final Thoughts
These troubling times have made a devastating impact on the economy. Businesses are closing, the travel industry is in rapid decrease, and people all around the globe are fearing about their jobs. All we can do now is to respect the restrictions and do our best to keep a positive mindset. While being respectful of the current situation is something everyone needs to do, brands and influencers should find the strength to keep the businesses running. The more businesses and people remain working, the negative impact on the economy will be less devastating.
The global effort to slow down the spread of the virus by encouraging people to stay indoors is opening new opportunities. People need to rely on technology and the internet to keep their life going. This is the time to find a way to grow your business with the help of social media marketing. Influencer marketing will increase because influencers are getting more attention from their followers.
---
This article was originally posted on my Medium: https://medium.com/@heidihanyu/how-coronavirus-is-impacting-influencer-marketing-and-what-brands-should-do-to-benefit-from-it-20e745fbec7f
---
---