As TV becoming less popular among the public, more and more users start to prefer online video platforms than television. Among them, YouTube is one of the most popular video platforms in the global that its services cover 95% of global internet users.
Currently, YouTube has more than 1.8 billion monthly users who usually spends 21 mins on YouTube for each visit on average.
What about you, then? Do you use YouTube often?
How much time do you spend on YouTube every day?
SocialBook will publish 10 most-viewed YouTube video of each month, starting from 2019 June. Along with the top 10 most-liked Instagram post leaderboard each month.
Let's see which videos are everyone's favorites of June.
Top 1 🏆
Señorita by Shawn Mendes and Camila Cabello: 212 million views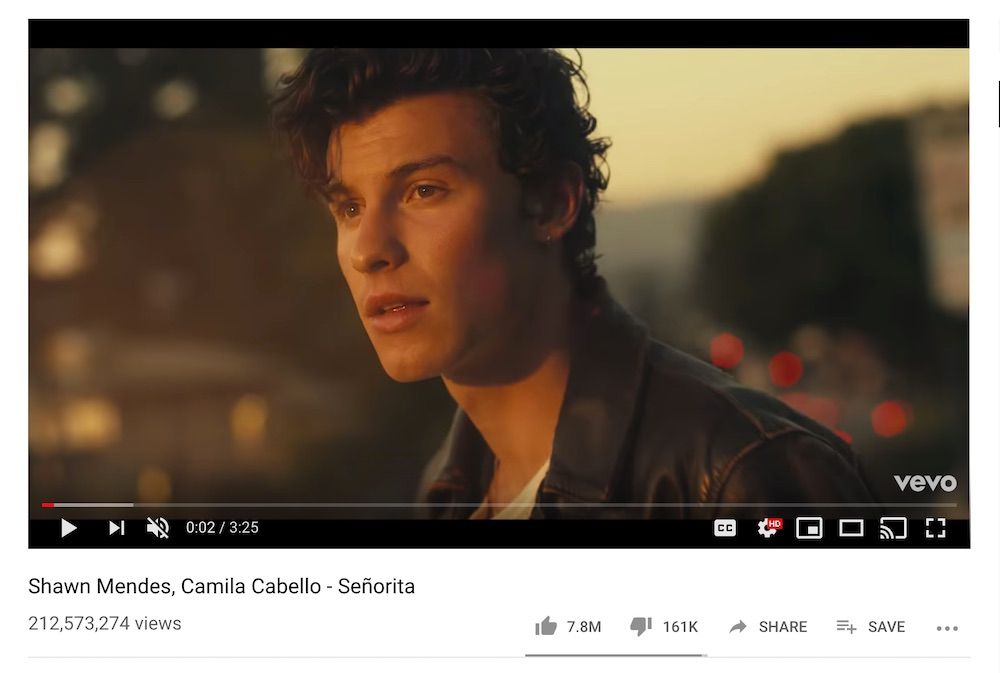 On June 20th, Shawn Mendes and Camila Cabello published their latest single Señorita.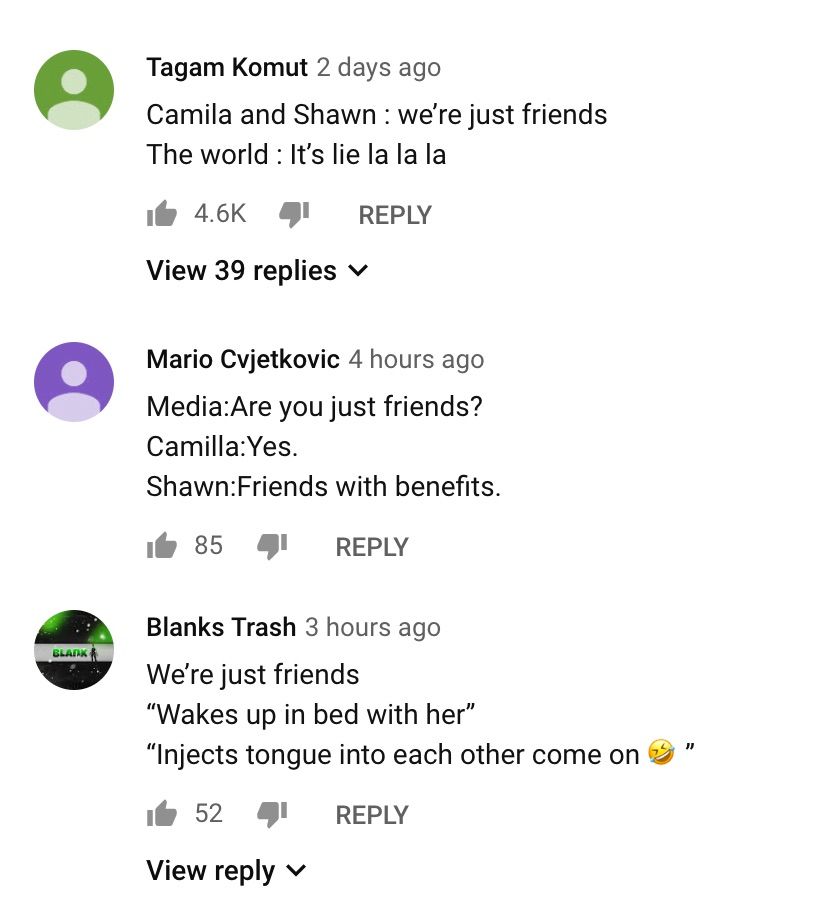 Shawn Mendes and Camila Cabello, collaborate again after three years, bringing us a familiar story of love. Although their previous I Know What You Did Last Summer is a bit depressed and gloomy, Señorita (Miss) has more of sweetness.
The music video of this single also has high quality, and the interactions between Mendes and Cabello makes our heart melted. From the initial cooperation to the present, rumors about their relationship have been going all around among the public that even the true fans hope these two people can become a real couple. However, in the end, they are just good friends for now, and that's enough. Let's take a look at the comments.
If you pay attention to Mendes in recent years, you may have the impression that he is undoubtedly the next star singer after Justin Bieber. Currently, Mendes publish most of his music videos on his VEVO YouTube channel ShawnMendesVEVO, which has 11.3 million subscribers, 118 posts, and a total viewing volume of 6.4 billion.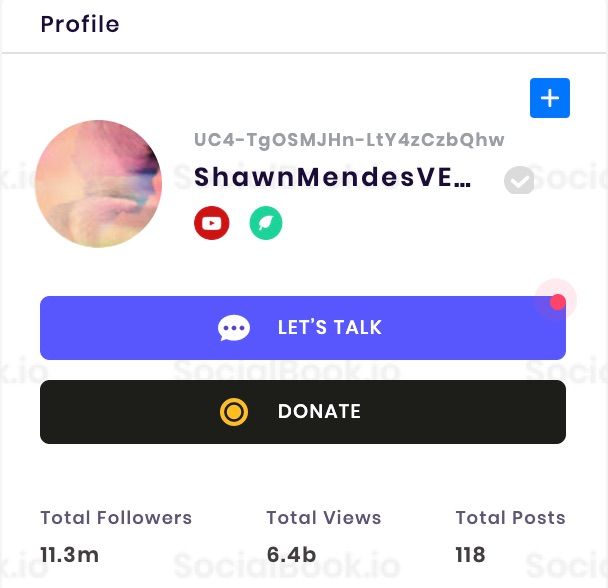 Top 2🥈
Zindagi Di Paudi Song from T-Series: 83 million views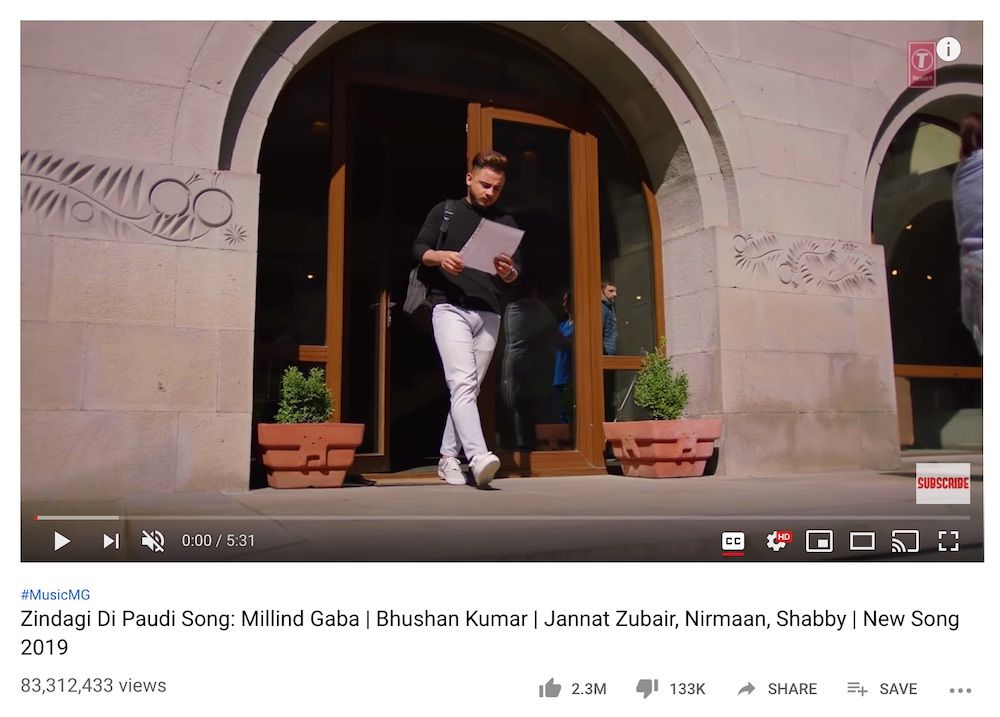 The 2nd place of our leaderboard is taken over by Zindagi Di Paudi Song, a Bollywood-style song produced by T-Series.
Originated from India, T-Series has the most subscribers on YouTube currently. Due to the famous T-Series 🆚 PewDiePie's battle, T-Series absorb more subscribers as it started to appear in the sight of the public.
At present, T-Series has a total of 104.8 million subscribers, 1.36K posts, and 76.0 billion total views.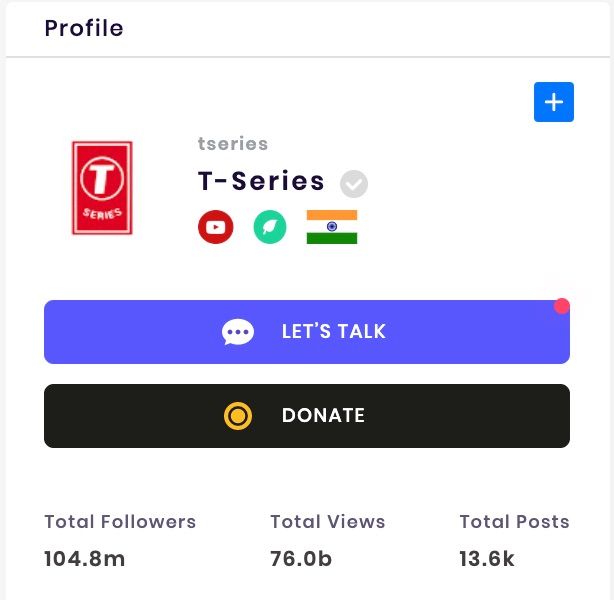 Top 3 🥉
You Need to Calm Down by Taylor Swift: 76 million views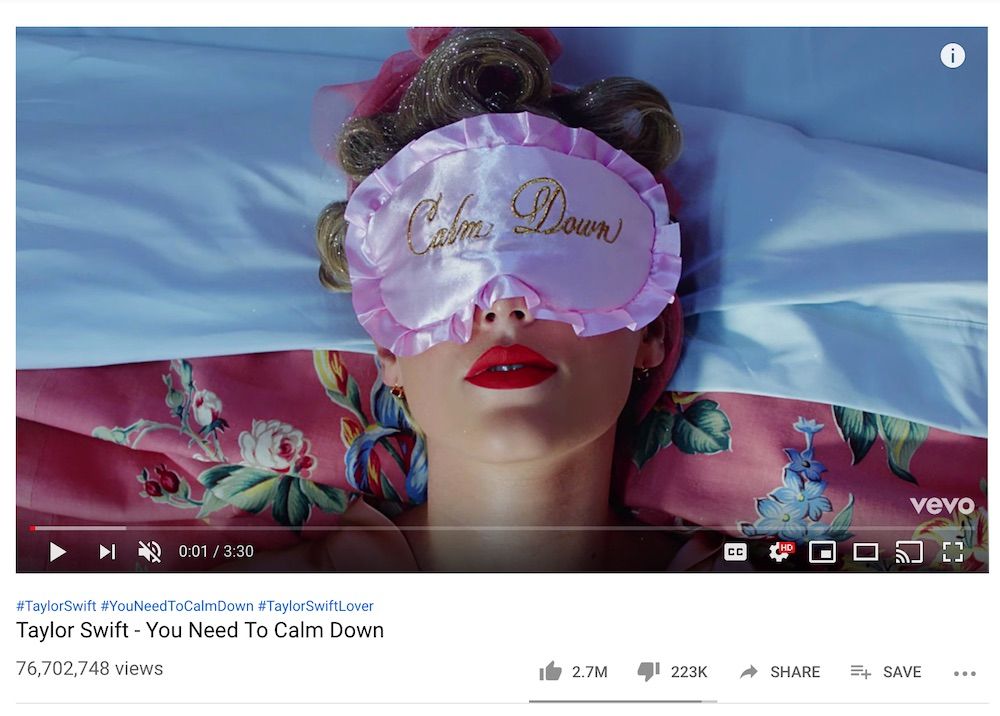 It's not a surprise that this mv, which suggests the reconciliation of the feud between Taylor Swift and Katy Perry, is the runner-up. On June 17, 2019, You Need to Calm Down, the second single from Taylor Swift's new album Loverwas released on her VEVO channel TaylorSwiftVEVO. As of July 8, this MV has accumulated 74,588,813 plays on YouTube with average views per subscriber is as high as 279.46%.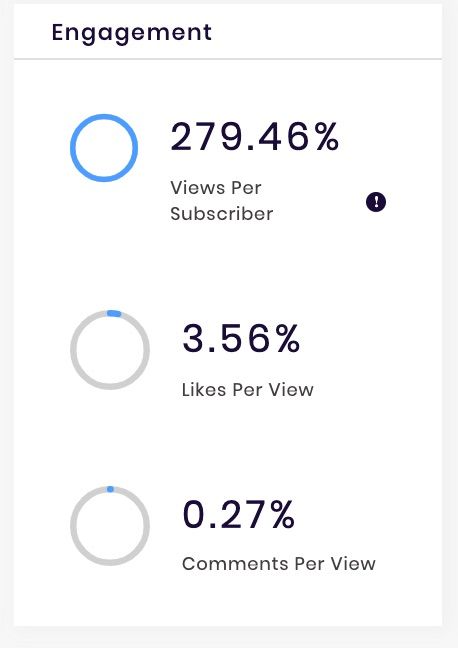 The TaylorSwiftVEVO channel currently has 27.4 million subscribers, 88 posts, and 17.1 billion total views.
Top 4
Tere Bin Kive Official Music Video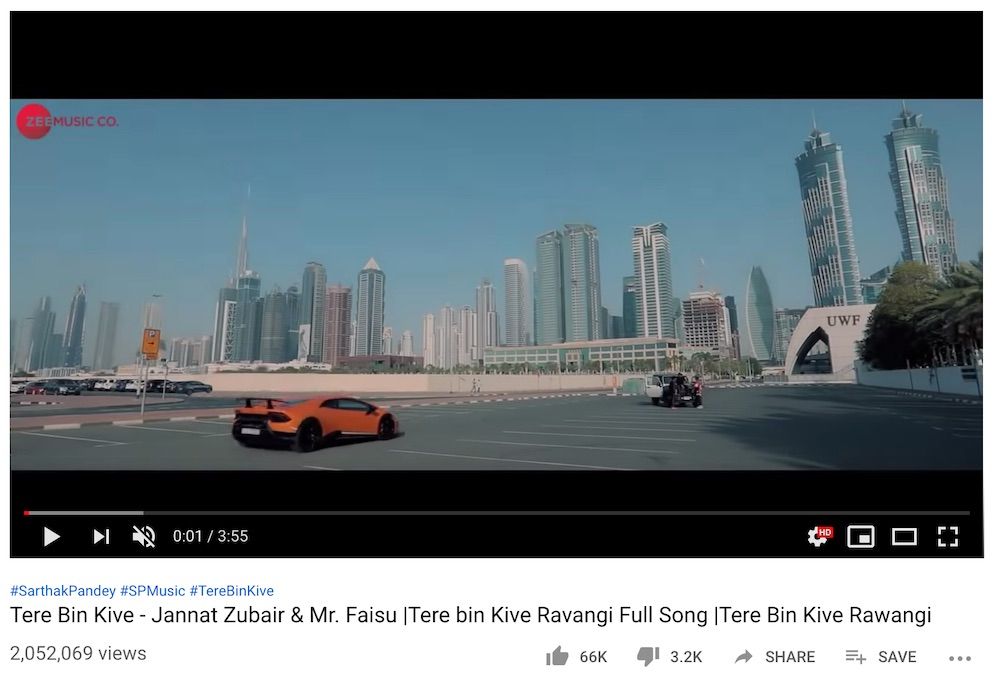 The fourth-place is Tere Bin Kive from Zee Music Company. ZEE 24, ZEE TV, and ZEE Music Company are all part of India media giant ZEE Media's network channel. The former one focuses news, the latter two focus TV series. The appearance of this video on our leaderboard also prove how popular it is in India.
Top 5
BIRTHDAY Music Video by SOMI: 31 million views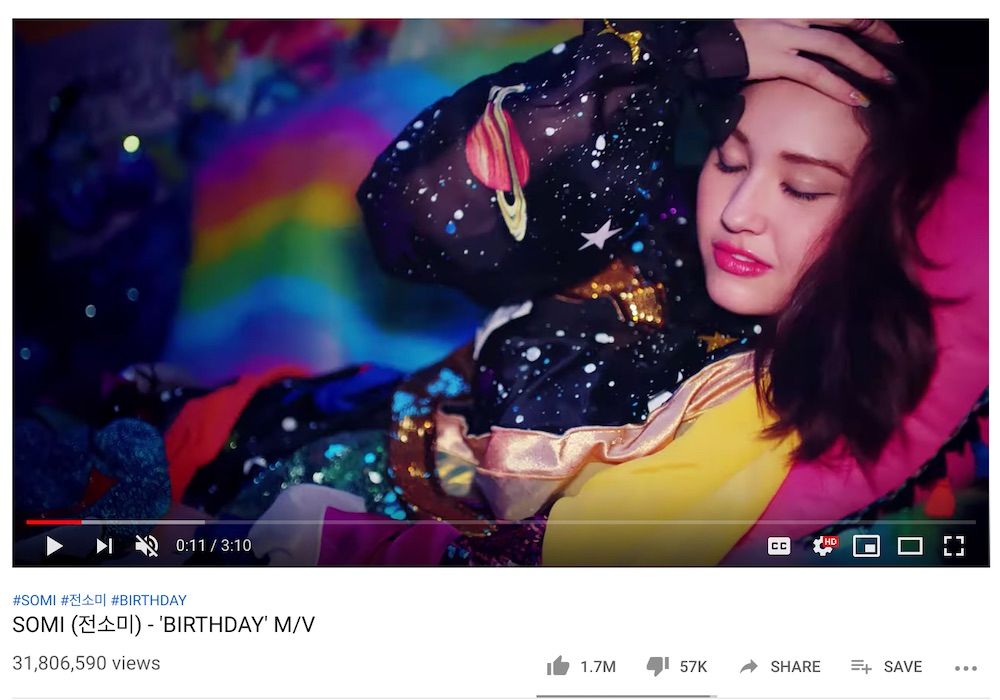 SOMI finally returns us! After leaving JYP and joins YG, SOMI released her first solo debut with a record of 28 million views on the first day.
TOP 6
Student Life: Bollywood VS Reality by Ashish Chanchlani: 18 million views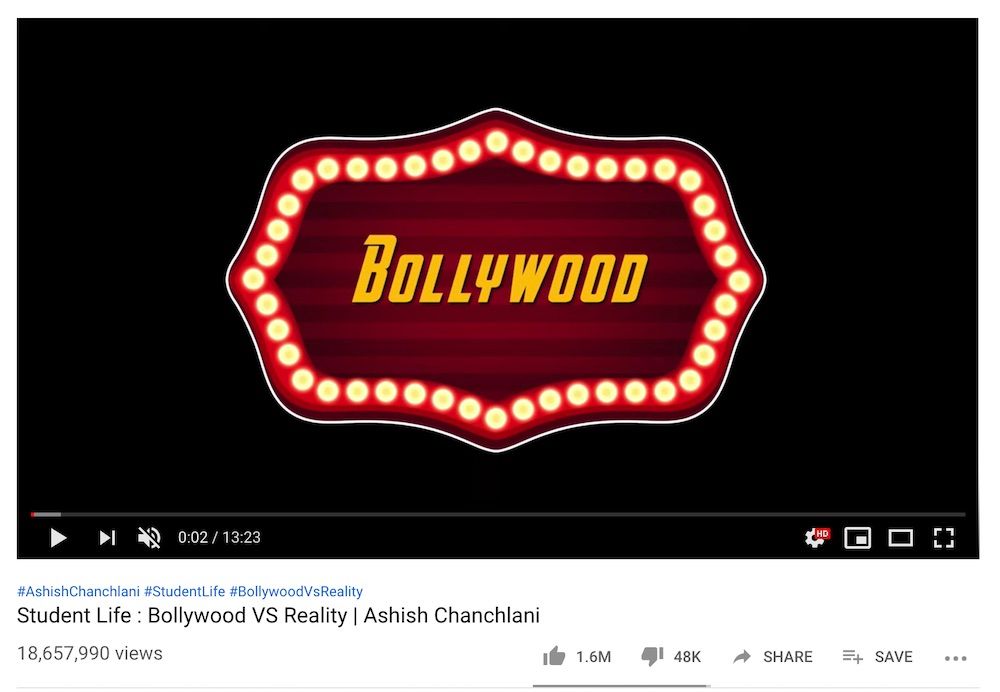 Student Life: Bollywood VS Reality produced by India's influencer channel Ashish Chanchlani takes over the 6th place this month. It is very entertaining yet ironic since this video is designed to compare the glamorous Bollywood films that you often watch with the India student life in reality — Not only is a fascinating short film, this video may also evoke some of your memories of school days.
Ashish Chanchlani currently has 13.2 million subscribers, 129 videos, and a total watch volume of 1.2 billion.
Top 7
'MIC DROP' Dance Practice by BTS: 15 million views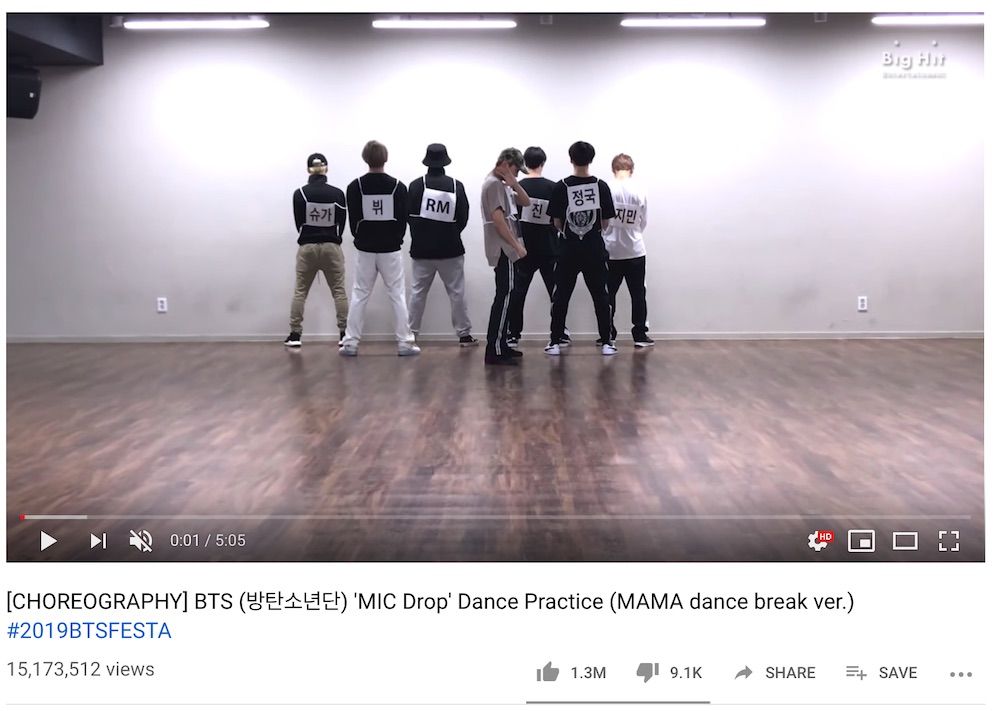 Bulletproof boy scouts (BTS) also appear on the list — they have been busy on concert tour recently have not given up on their daily practice. The Mic Drop can be said to be the first single that attracts people to become their fans. It is also one of the most popular songs performed by the BTS on shows.
BANGTANTV, a group channel specially designed for BTS by Big Hit, currently has 20.4 million subscribers, 996 videos that released, and 2.6 billion total views.
Top 8
I'm Gay by Eugene Lee Yang: 12 million views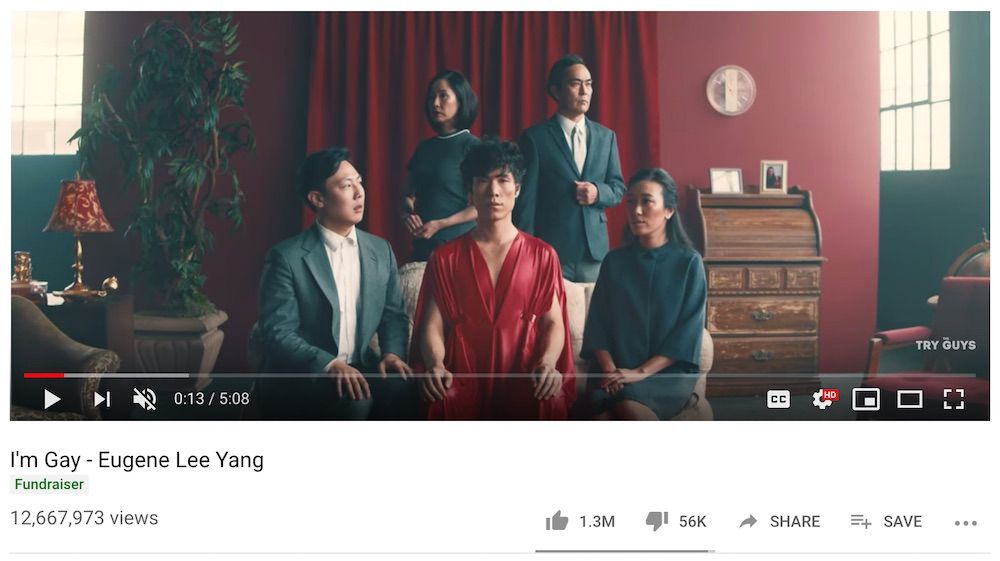 Our seventh place belongs to a video from The Try Guys channel. As you might have realized from the picture above, Lee Yang is coming out of the closet!
The Try Guys currently has 6.1 million subscribers, 125 videos, and a total watch volume of 643.6 million.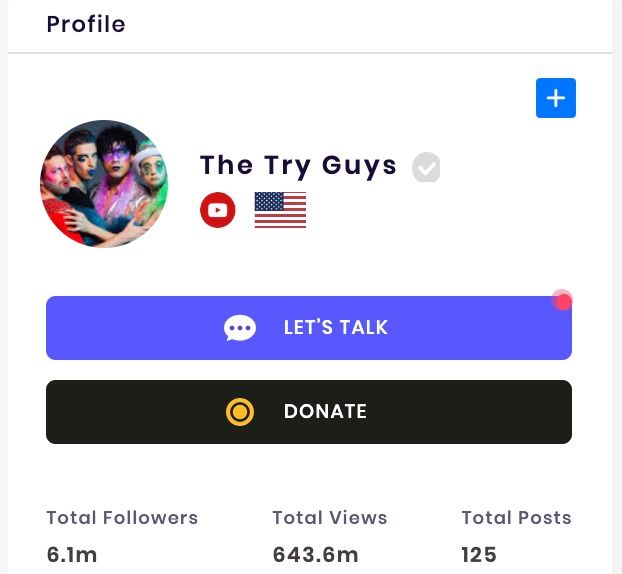 The Try Guys are an American comedy group run by Keith Habersberger, Ned Fulmer, Zack Kornfield, and Eugene Lee Yang. On December 26, 2018, they started to upload videos to The Try Guys channel.
Top 9
Belle Delphine ATE me?by PewDiePie: 11 million views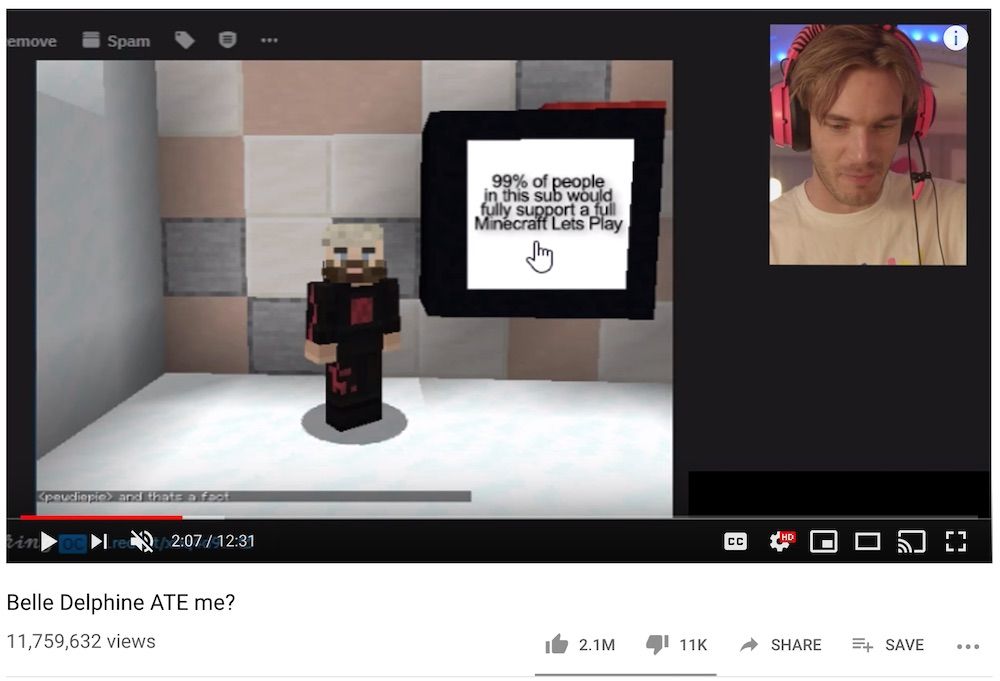 Produced by our famous YouTuber PewDiePie, the video Belle Delphine ATE meis on our top 9 thrones here. Many people may ask who Belle Delphine is. She is a popular cosplayer on Instagram. As for what this video about, watch it yourself. Even if you don't like video games, you will be laughing at his humor and jokes.
With a total of 97.4 million subscribers, PewDiePie is the second most popular YouTuber. His channel has released 3.9K videos with a total watch volume around 22.1 billion.
Top 10
JK memories from BTS: 9 million views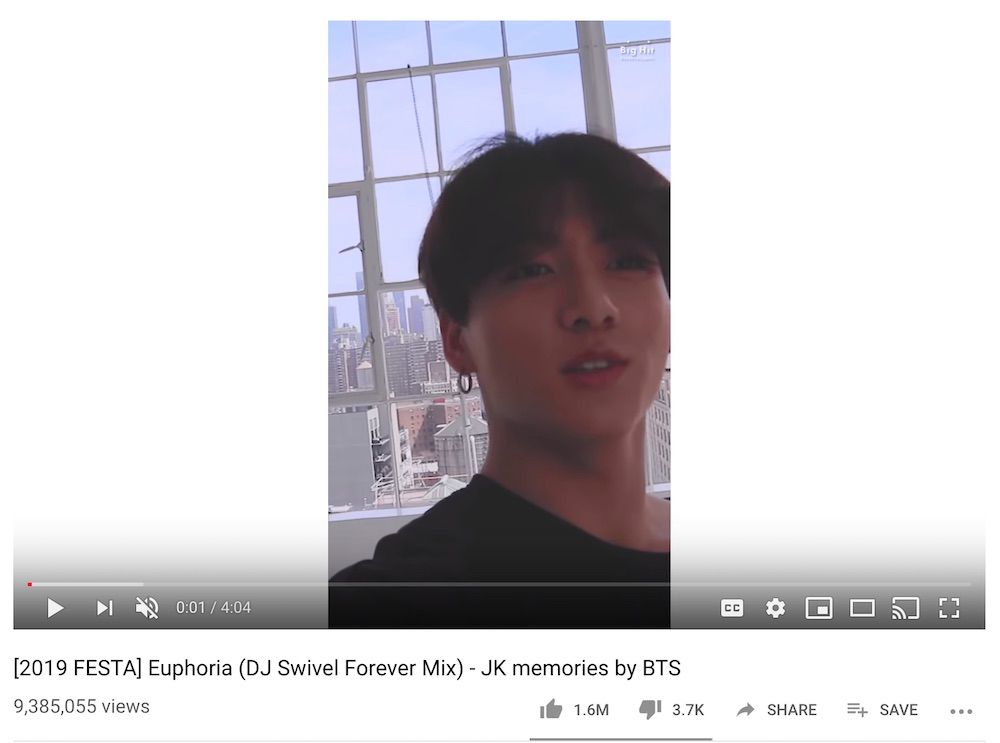 The last place of our leaderboard belongs to JK memories by BTS from BANGTANTV. This video is a compilation of videos about Jungkook that recorded by other BTS members and shows Jungkook growth in past years.
Have you watched any of these YouTube videos?
---
More Top 10 Influencer Lists:
Top 10 Tech Influencers You Should be Following
Top 10 Tech Influencers in the United States [2019]
Top Health & Wellness YouTubers You Should Follow
---
If you want to collaborate with any of these top influencers, subscribe to SocialBook, the influencer marketing platform that find you the right influencers and deliver results.
---
---