In 2018, influencer marketing was reported as the most effective marketing method, it has yield influencer marketers a $6 ROI per every $1 spent.  More marketers are saying that they will at least try to implement some influencer marketing in their 2019 marketing plans.  Some of the most popular influencer marketing platforms are Instagram and YouTube. Take Instagram as the example, Instagram is known for its beautiful images and is attracting lots of cosmetics, clothes, skincare, and health product influencer marketers.  Instagrammers are also getting lots of brand deals that are not ROI specified.
Instagram influencer marketers are also facing this huge problem where Instagram users are not allowed to click any links influencers post in their post, instead, the only link they can click is in the influencer profile, or in their stories. So, for influencer marketing marketers, what are some of the measuring metrics for their Instagram campaigns? Here are 3 of the basic metrics for you to consider:
1. Influencer channel estimated reach
2. Influencer channel performance
3. Influencer past brand mentions
Influencer marketing is all about finding out the right influencers who are brand safe and has your desired audience demographics. We have been in the influencer marketing industry for 3 years and have been constantly searching for the best influencer marketing tools. And, we have successfully found one that could at least give us some insights on the influencers that we were looking for.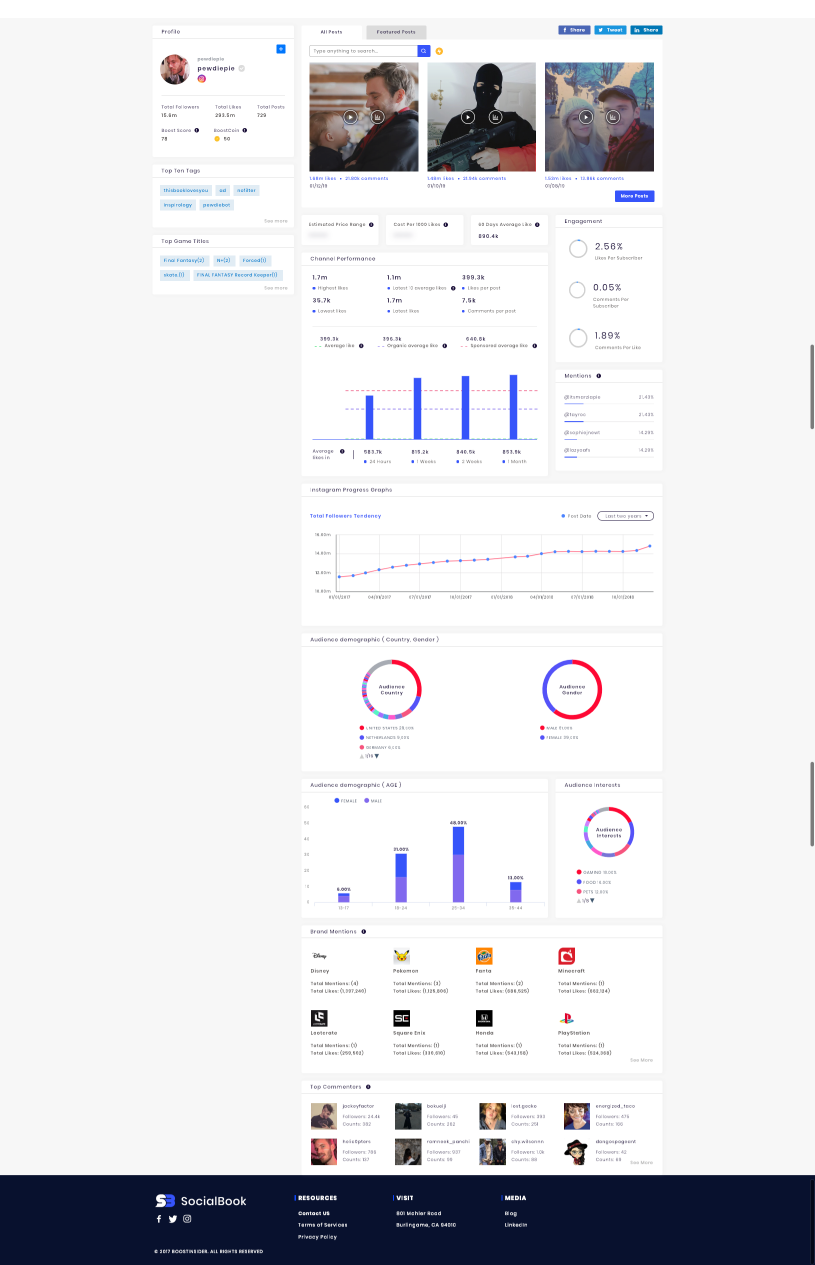 Here is a sample influencer profile from the data analytics site SocialBook. And this article will guide you through this sample profile. If you are looking for the original sample influencer profile you can click here.
With this profile, you will be able to make a better decision by seeing detailed influencer data including their recent posts' performance, their estimated price range (for collaboration), their engagement rate,  Instagram channel performance and progress graphs, audience demographics, past brand mentions, and top commenters.
On the basic profile section on the left, you can find the basic influencer information including their total follower counts, total views, total posts counts, and original Bio. You will also be able to get the particular influencer email address from this section if they have one.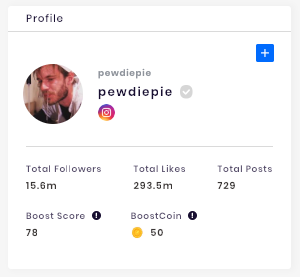 Then you will be able to find all other social media links of this influencer including Facebook, Instagram, Twitter, Google Plus or even Twitch. With all these channel links, you could ask this influencer to cross promote your content on these different platforms.
When you scroll down, under the "Top ten tags" section each tag represents a tag that this influencer like to use when publishing his/her new videos.
When you collaborate with any influencers, you will want to see what kind of games that they usually play, so here are the "Top game titles" which will show you this valuable information.
"Related and Featured Channels" section as its name suggests, providing you with the most similar channels to the channel you are looking at, and/or channels the influencer has featured in his/ her channel. This is a good source to find similar influencers to include in the same creative campaign. Or to cross-promote your campaign.
On your top right-hand side, in the middle of the page, you will be able to see the influencer's "All Posts" and "Featured Posts" section.
The "All Posts" section will show you all the posts from this channel with total views, likes, and comments. "Featured Posts" are top performance posts, top performance posts in three months, and top sponsored posts, this section will let you know what kind of creatives performs the best, and what kind of sponsored creatives works the best as well.
You can find out more posts with stats from each of the three features by clicking on "More Posts."
Now, let's see this influencer's "Estimate Price Range" section: This section gives you a basic idea on how much you should pay this influencer. The actual price of the influencer may vary, but based on their channel's historical performance & subscriber behavior, this is a recommend payment range.
You will see a "Cost Per 1000 Views" next to the EPR section: According to SocialBook, Cost Per 1000 Views is calculated as estimate price range divided by average view * 1000. This is measuring metric is common in the influencer marketing industry. It will tell influencer marketing marketers what to expect from their investment on this influencer.
Influencer Channel Performance Complete Data
The "Channel Performance" section is a summarize of the Instagrammer's channel performance including highest likes, lowest likes, average likes, and sponsored likes. This info will give you a clear view on the influencer's channel performance: if this channel usually generates 2 million likes, but only received 1 million likes in his or her last post, you will definitely need to find out the why behind it before you actually collaborate with this influencer.  The below graph gives you a clear understanding of the influencer's average performance by having an average line and compare it to different timelines.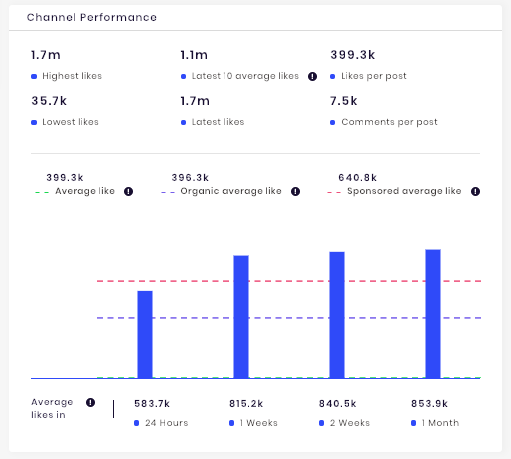 "Engagement Rate" is calculated based on average views to subscriber, likes per view and comments per view.  The ratio of Average Views to Subscribers indicates the engagement of the channel. The average ratio for a YouTube channel is 14%, indicating that 14% of subscribers will view each video. It is always crucial to know how many followers actually engage with the influencers. If an influencer got 500,000 followers, but its engagement rate is only 0.1%, which means only 500 people watch/ like/ comment on his/ her video. This also means that lots of money marketers devoted to the followers will be wasted. Usually the engagement rate is low because often times, you will follow your favorite influencers, but you won't be able to like and comment on all their posts. So, when you are collaborating with an influencer who has a  lower engagement rate,  ask them to post and repost your content so that you have more chance to be seen by their followers.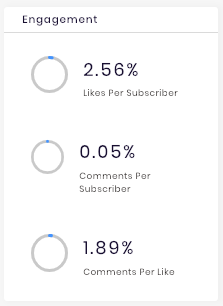 Below that is the "Mentions" section, where tells you who are the top mentions from this influencer channel. Influencers tend to mention people they have a close relationship with. In the case of PewDiePie, his top mention is @itsmarziapie , Marzia Bisognin, here is her SocialBook profile.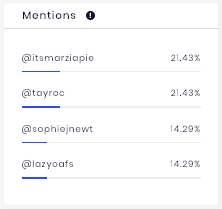 Then Tayrco is a watch brand, for sure is sponsoring PewDiePie for his contents. You can go after each one to find out some interesting stats just like stocking your exboyfriend. Just kidding.
The "Instagram Progress Graph" consists of post views vs. average views graph, and total views tendency. Both of the graphs can be changed to view channel progress in the past 30 days or past 2 years. This section will help you to see if this influencer is brand safe: You do not want to choose any influencer who has a huge dip in his/ her channel progress report: A huge dip always means a "bad" action took by the influencer. For example: If an influencer posts a video that is causing lots of followers lost, it might mean that the video is not what his/ her followers are looking for.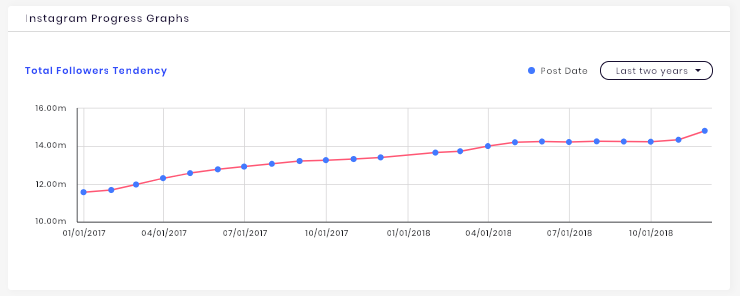 Audience Demographics Stats of Influencer's Channel
"Audience Demographics" allows you to see if this influencer has the same target audiences as you were looking for. By finding out this section influencer marketing managers will be able to increase your desired ROI on influencer marketing campaign drastically. By overseeing influencer followers' age, gender, geolocation, and audience interest, you know who they are influencing.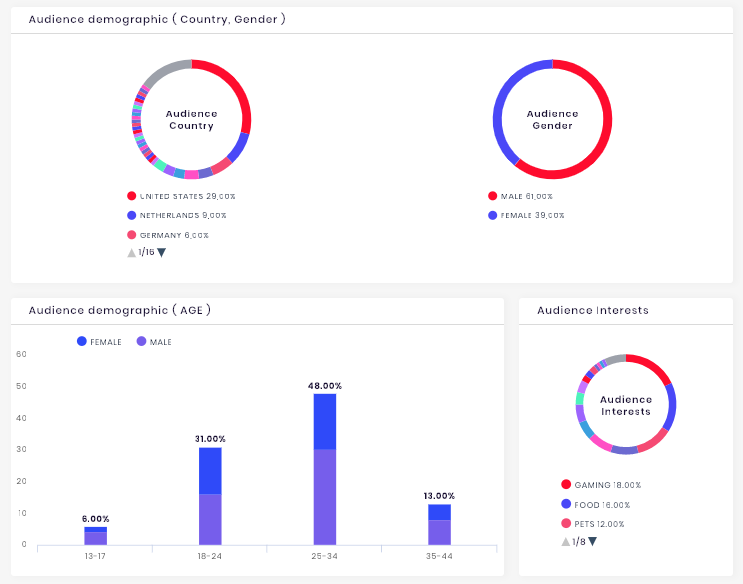 Learn Which Brands Influencer has Worked With
"Brand Mentions" section is designed to letting you know if your competitors have worked with this influencer before, and by carefully viewing each post you will be able to see how the sponsored post performed, and what followers' opinion on the posts. This section also allows influencer marketing managers to get a sense of how this influencer prefers to treat branded content.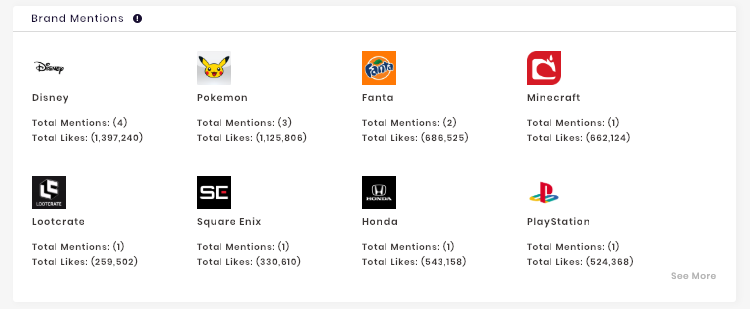 The "Top Commenters" section will allow you to find out which followers have commented this influencer the most. For PewDiePie, his top commenter is Jackeyfactor. This person could be someone that you could cross collaborate with PewDiePie since he also has 24.4k followers, which also counts as a micro or everyday influencer.
This AI-powered influencer profile will help influencer marketing managers with filter out the best influencers for your next campaign. You can pick can choose your influencers more carefully.
It is always marketer's responsibility to find out if the influencers are brand safe and worth spending.
Notice that this sample profile is just a summarize of the influencer data, but you still have to have all the soft skills to report this profile findings to your boss. This article from the University of Agder teaches you how to report.
---
Want to find out how to find the best Instagram and YouTube influencers for your target demographic? Head on over to SocialBook for a free demo and trial to find out how!
---
---