Table of Content
What is Coachella?
Coachella, short for Coachella Valley Music and Arts Festival, is an annual music and cultural festival. It is currently one of the largest and highest-grossing music festivals in the United States. It has been named by Billboard as one of the top music festivals for several consecutive years and has a high level of global recognition. Every April, Indio becomes the busiest and most lively city in California, as tens of thousands of people flock to the city each day for the Coachella festival, which takes place over two consecutive weekends. The festival attracts not only a massive crowd but also a large number of A-list celebrities from the entertainment industry. From Lady Gaga's headlining in 2017 to Beyoncé's iconic performance in 2018, to Ariana Grande's showstopping performance in 2019, the festival has become a regular platform for superstar performers.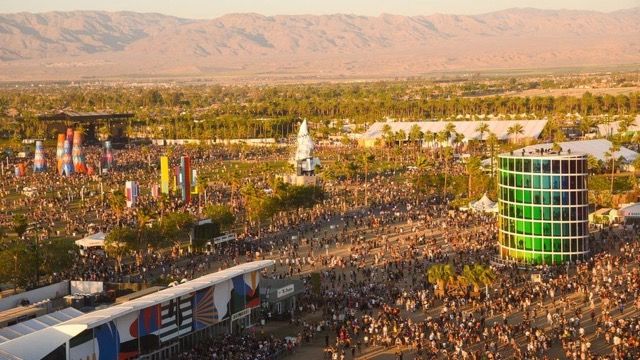 With such an impressive lineup, Coachella naturally attracts the attention of countless young people, with nearly a million attendees from across the United States and around the world flying in for the three-day event each year. The enthusiasm of the audience has even led to the festival being split into Week 1 and Week 2, with identical lineups and prices, both held over weekends.
In addition to the frenzy at the music festival, young people in recent years also widely share the situation of the music festival on social platforms such as Instagram and Twitter. Therefore, Coachella has become a stage where various celebrities compete to stand out and promote themselves every year, and countless scandals, gossip, and news stories abound, attracting countless fans. The huge social media traffic not only pushes Coachella to new peaks of fame but also helps numerous companies secretly accomplish their business plans.
When & Where will Coachella Take Place?
Starting on April 14th, the festival will run through the first weekend and return on the 21st for a second set of performances. The lineup for Fridays, Saturdays, and Sundays will remain unchanged. The festival will be held in the desert area of Indio, California, located east of Palm Springs. During both weekends, attendees can expect plenty of sunshine with temperatures ranging from 35 to 39°C.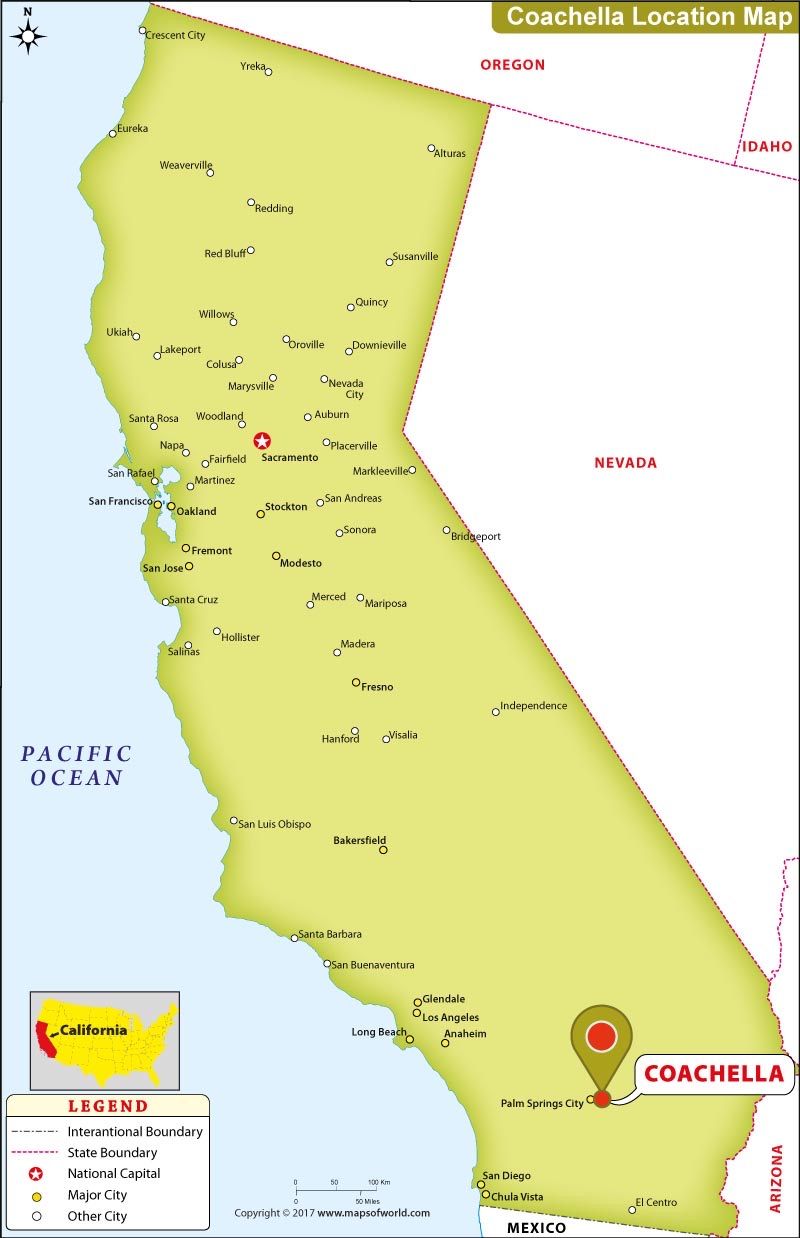 Best Practices of Brand Campaigns for Coachella
Liquid I.V.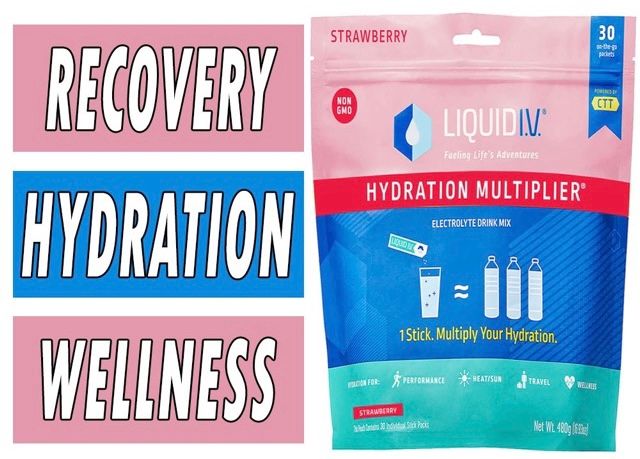 Liquid I.V. is a technology company that focuses on producing health products. It was founded by Brandon Cohen in California in 2012. Cohen, a former professional golfer, was aware that sports drinks were often filled with artificial colors, flavors, and preservatives. He decided to create his own functional beverage using clean ingredients. Liquid I.V.'s main product is a non-GMO electrolyte drink powder of the same name. Its unique "Cellular Transport Technology" (CTT) uses a mixture of sodium, glucose, and potassium to transport water into the bloodstream, quickly hydrating consumers.
Currently, Liquid I.V.'s products are primarily designed and manufactured to meet three needs: sleep, energy, and hydration. The company sells directly on its website and in nearly 30,000 retail stores throughout the United States. Liquid I.V. was acquired by Unilever in 2020 and became part of its brand portfolio. As a DTC brand in the electrolyte drink industry, Liquid I.V. should not be underestimated. Based on its brand characteristics and product form, we can roughly understand that Liquid IV's target audience is a typical American "Generation Z" middle-class young people. They generally love outdoor sports, have a strong ability to accept new things and value physical health. This group of young people is very similar to the target audience of Coachella, so the high overlap of the target audience made it necessary for Liquid I.V. to seize the opportunity to promote itself at the Coachella music festival.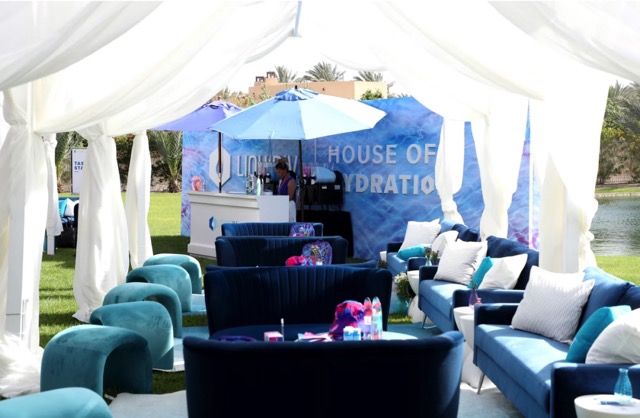 Therefore, Liquid I.V.'s House of Hydration was born in the California desert. Inspired by "cotton candy in the desert," Liquid I.V. built an outdoor activity space on an open oasis. It not only has a gazebo to sit and cool off but also a stage for DJs to perform and fans to dance, as well as art installations designed for check-in photos. Although these are temporary, Liquid I.V.'s thoughtful color matching and rich entertainment undoubtedly show the company's attention to detail. In addition, Liquid I.V. also launched a limited-edition cotton candy-flavored product during the festival, allowing more potential consumers to taste and promote the brand.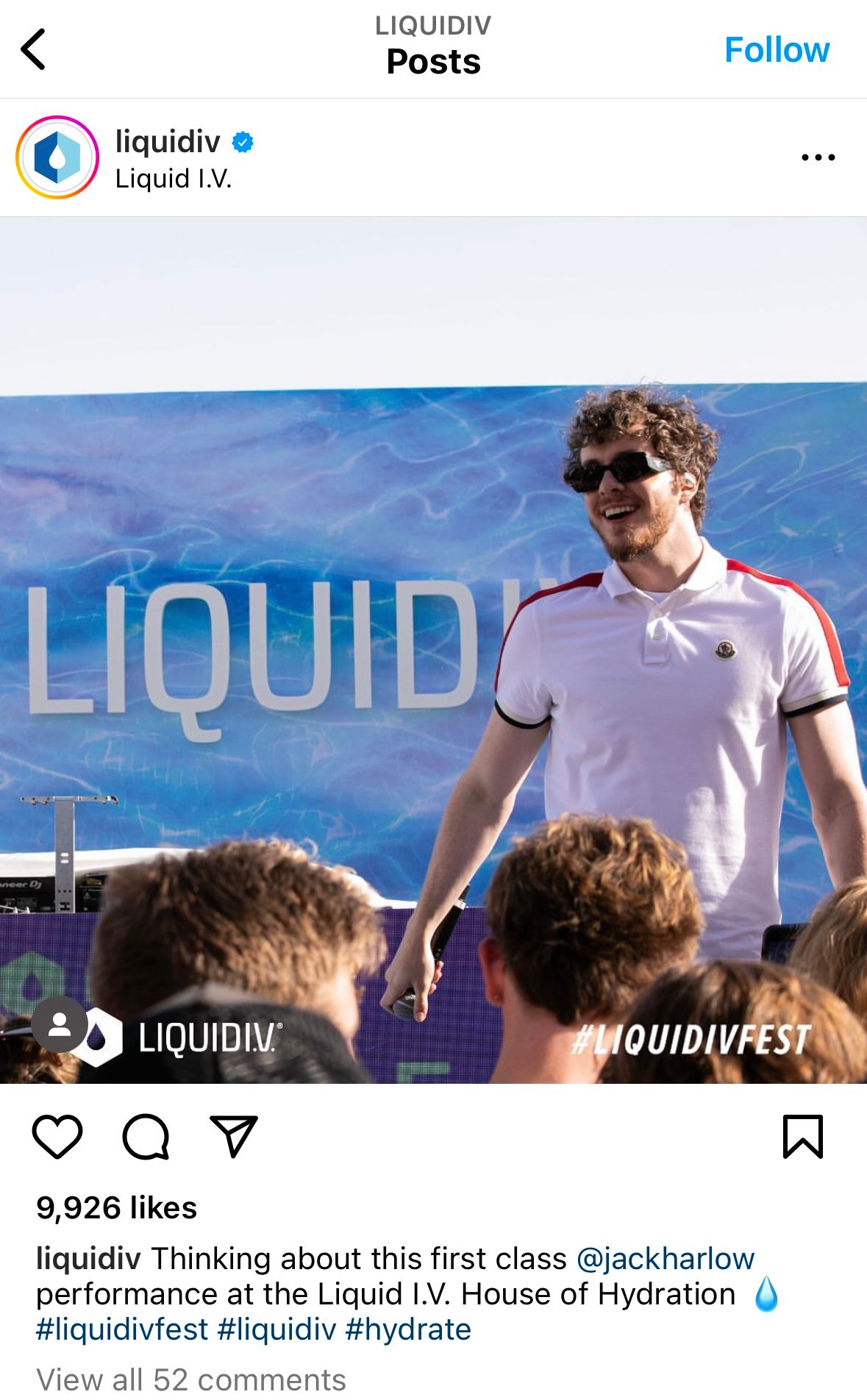 At the same time, Liquid I.V. is also actively promoting on its official Instagram account. First of all, the content set up during the Coachella event is essential. Secondly, Liquid I.V. also created two new hashtags #liquidivfest and #HouseofHydration, to allow users to more easily learn about Liquid I.V.'s activities during the music festival and collect user-generated content to expand its promotion. Finally, Liquid I.V. invited artists such as Jack Harlow, Saweetie, and DJ MAAD to perform exclusively and posted a lot of related content on its Instagram account. Among them, the most noteworthy is Jack Harlow, the rapper who exploded in popularity in the last two years, and whose hit song "First Class" was released in early April of that year. Just two weeks later, Liquid I.V. invited him to perform this song on its own stage. Combined with the crazy fans singing along below and friendly pushes from other accounts, Liquid I.V. received exponential attention on social media platforms due to Jack Harlow. The posted content data was 6-7 times better than usual. Currently, on its Instagram account, Liquid I.V. has more than 300,000 followers and has gained a high degree of attention and brand influence in the field of functional beverages.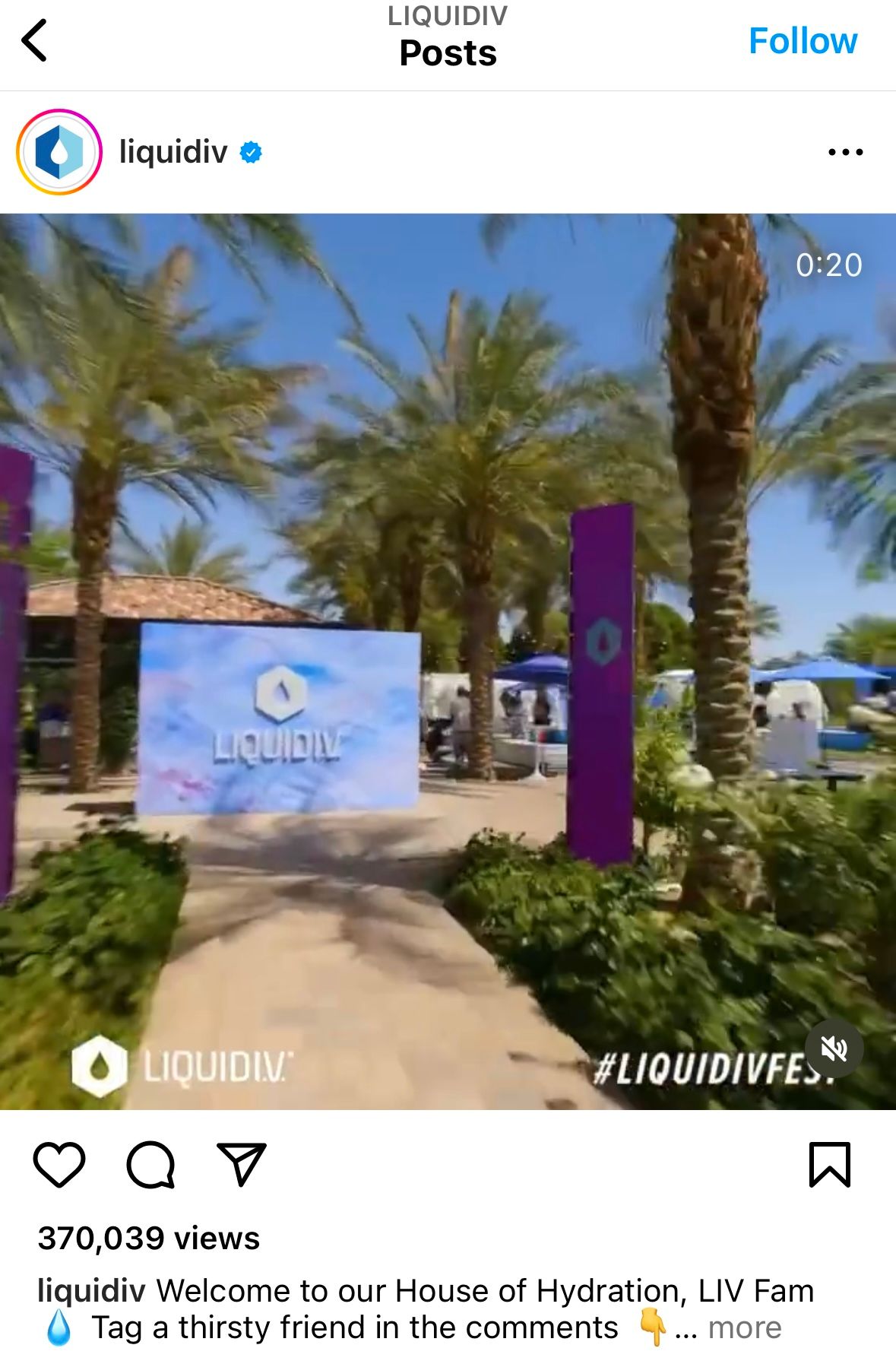 Therefore, the marketing campaign conducted by Liquid I.V. at the Coachella music festival undoubtedly achieved great results.
2. Rayban
Unlike new consumer brands like Liquid I.V., Ray-Ban's promotional approach at Coachella is more unique and sophisticated. The brand's ability to create buzz on social media platforms is not inferior to that of other new brands, and its methods are both unique and cunning. It is amazing to see how this traditional fashion brand, which has been through World War II, has been around for 86 years and is a cultural icon of the United States along with Harley-Davidson and Zippo lighters, is still full of vitality. Ray-Ban is not showing any signs of slowing down.
On December 1, 2021, Facebook officially changed its name to Meta, which not only caused a huge sensation in the global business community but also pushed the term "metaverse" to a new level of public discussion. Even now, the discussion about the metaverse has not completely subsided. As one of Oxford's annual top ten words, the term Meta has permeated throughout 2022. As such a hot keyword, Ray-Ban naturally wouldn't miss the opportunity and partnered with Meta to launch a new limited edition smart glasses series - Ray-Ban Stories. In order to hold an event at Coachella and better promote Ray-Ban Stories, Ray-Ban and the well-known design studio VTProDesign (which specializes in new media technology and is perfectly in line with the metaverse) collaborated to create the Coachella Sensorium Experience. This is a closed experience space, inspired by the metaverse and designed and manufactured to maximize customer experience.
In this space, invited guests will wear a pair of Ray-Ban Stories series products, then enter the designed light and dark space, and experience stunning LED installations. In this way, customers will immerse themselves in a multi-sensory experience as much as possible, feeling like celebrities-bright flashes everywhere, stages full of spotlights, and LED tunnels full of science fiction. This carefully designed experience space is sure to generate spontaneous promotion from customers and, coupled with live streaming and a boost from official accounts, is sure to spark widespread discussion.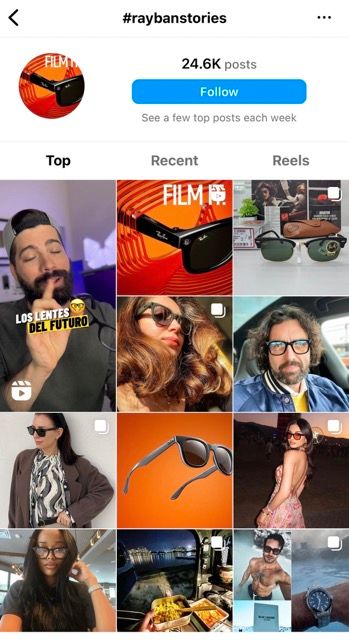 In fact, clicking on #RayBanStories, the hashtag created specifically for the product, already has 24,000 posts, and you should know that the unit price of this series of products starts at $300. In addition to providing a space for customers to experience, Ray-Ban also places great importance on social media marketing. The brand has invited many celebrities and influencers to promote Ray-Ban Stories series products through social media platforms during the Coachella music festival. Angus Cloud, who became famous overnight for his performance in the American drama "Euphoria," was one of Ray-Ban's invited celebrities. His outstanding performance in the show quickly attracted a large number of fans and public attention. As a young actor who rose to fame through youth dramas, his appearance was in line with product positioning, and his fan base overlapped to some extent with the target customers of the Ray-Ban Stories series products. Therefore, working with Ray-Ban was a natural fit.
On April 17, 2022, Ray-Ban's official Instagram account posted a photo of Angus Cloud using the product, and tagged him in the caption, along with the #Coachella and #RayBanStories hashtags, attracting a lot of views and attention. This post eventually received over 10,000 likes, twice the usual post data. However, the real highlight was on the following day, April 18, when Angus Cloud posted a photo of himself wearing Ray-Ban Stories series products on his Instagram account, and tagged Ray-Ban in the caption, along with the #RayBanStories hashtag. With his strong fan appeal, the post ultimately garnered nearly 400,000 likes.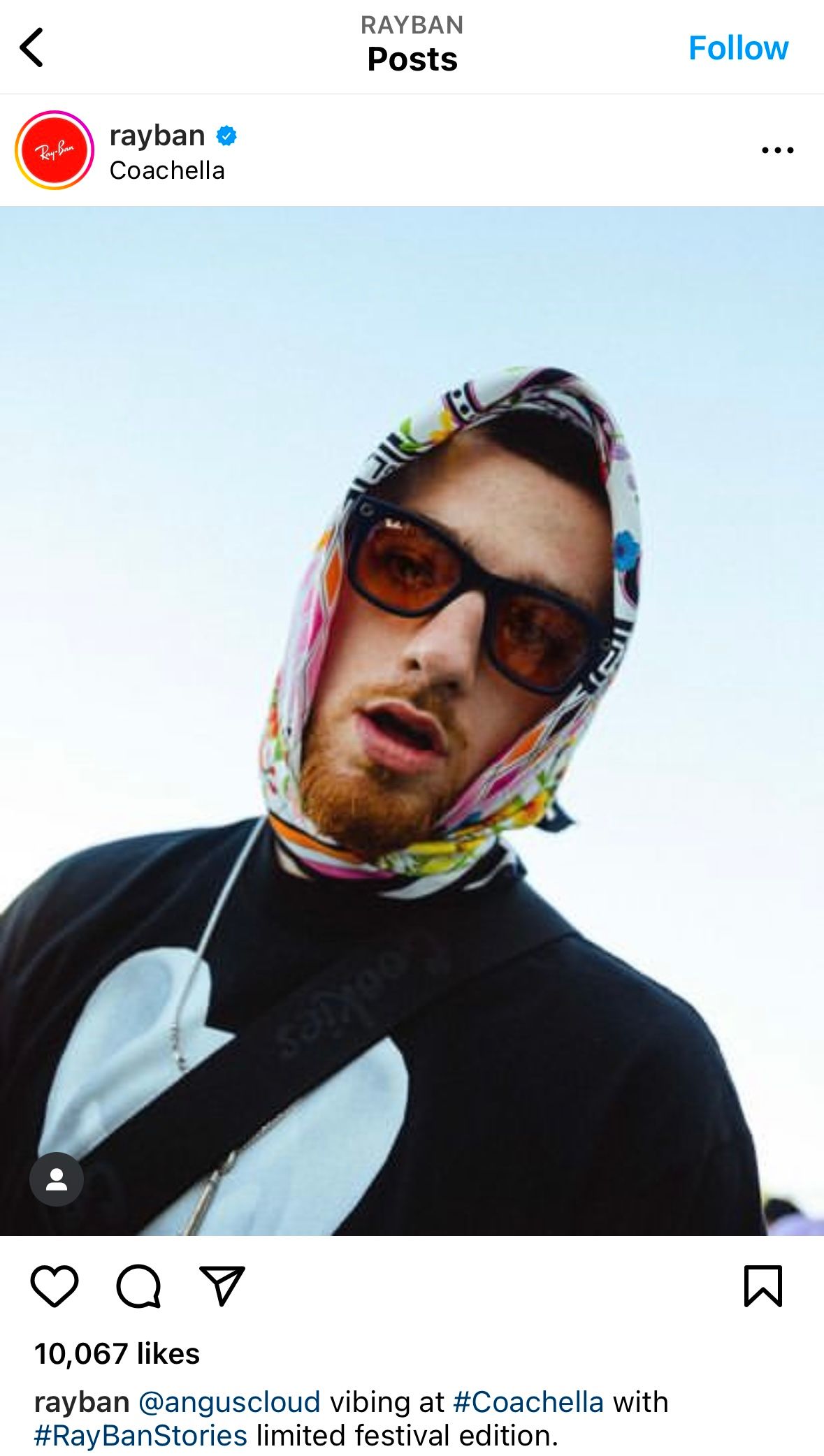 In addition, both of the above posts are Shopping Posts, which means that every user who browses the post can see specific product tags and brand names, and can also directly click on the link to purchase. This seamless scene transition and short purchase process, coupled with Angus Cloud's huge traffic, are of great help to brand promotion and performance growth.
Through a diverse selection of influencers and various forms of brand promotion strategies, RayBan was able to promote its product line, RayBanStories, with great success during the Coachella music festival.
What are the advantages of collaborating with Coachella?
Since its inception in 1999, Coachella has been successfully operating for more than 20 years. The reason behind its long-lasting success and continuous expansion is not only because Americans love music festivals, but also because Coachella has created additional revenue through commercial partnerships.
In fact, the revenue structure of Coachella as a music festival is not complex. In addition to ticket sales and on-site consumption areas (accommodation, food, merchandise, etc.), a large portion of the revenue comes from commercial partnerships, accounting for at least 40% of the overall revenue.
In addition to the two examples mentioned earlier, many other brands have been promoted and advertised at Coachella. For example:
McDonald's launched an event called "McDonald's Lounge," which provided rest and dining services for festival-goers.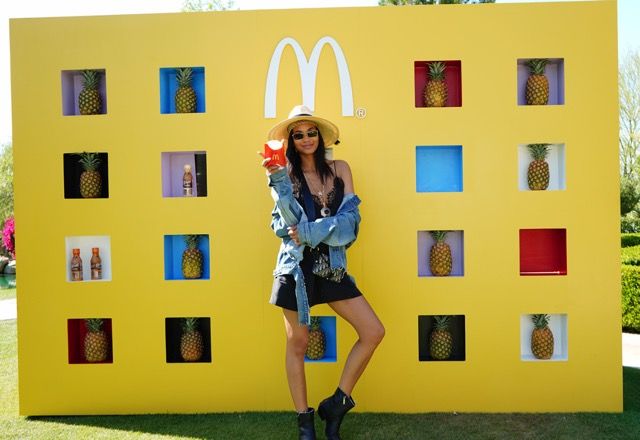 Heineken launched an event called "House by Heineken," which provided free beer, music performances, unique art installations, and interactive experiences.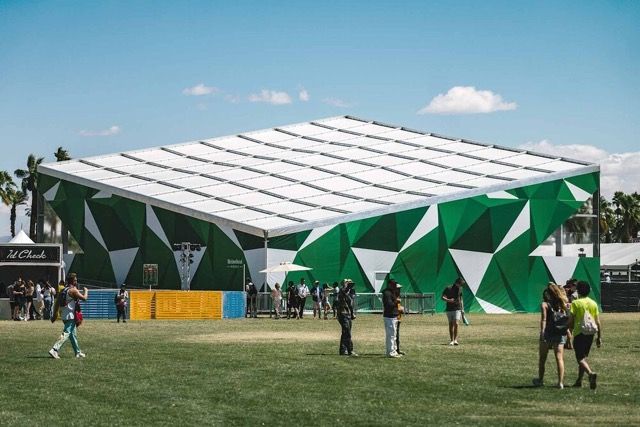 Revolve, an electronics brand, also launched the "Revolve Festival," which provided fashion shows and brand displays.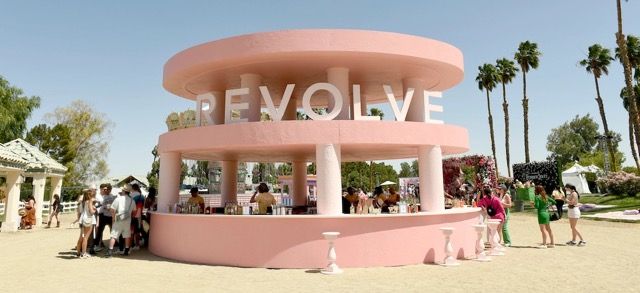 Whether it's a well-known or a niche brand, they are willing to spend their budget on promoting their products and services at Coachella because it is effective. In other words, Coachella has developed a commercially viable business model recognized by the market.
As one of the world's top music festivals, Coachella has been uncompromising in its guest selection, featuring a lineup of highly popular and acclaimed artists, including Bad Bunny, BLACKPINK, Frank Ocean, Gorillaz, Rosalía, and even Wang Jia'er, all of whom have millions or even billions of fans. With such a massive following, these stars generate their own significant buzz and publicity, without needing additional promotion. Moreover, during the festival's six-day run, nearly a million people flock to the event, providing ample opportunity for brands to benefit from increased exposure.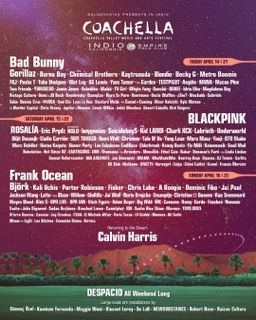 According to statistics, there are over 800 various music festival events held in the United States every year. However, there are only a few festivals that can operate for such a long time and continue to grow in scale, and Coachella is one of them. This is because it has broken the positive cycle of "high appearance fees - high influence - high ticket revenue - multiple commercial partnerships. Regarding commercial partnerships, Coachella offers over a thousand booths every year at reasonable prices (otherwise it would not be able to operate for so long), and uses its enormous influence to empower other companies to promote their brands and increase their performance. This business logic has been recognized by the market and various major clients.
How can SocialBook Help Brands?
SocialBook has over 8 million global Influencer resources to search for the most suitable brand representatives and help brands successfully launch marketing campaigns. For more customized influencer marketing strategies and consulting, visit #SocialBook to get the answers you need!
---
---