Table of Content
Why are Metrics Important?
Last year, Instagram emerged as the second most popular social network in terms of user engagement, trailing only Facebook. Its user base continues to grow, with a staggering 500 million daily active users. Alongside other social platforms, Instagram has become an indispensable advertising channel for various brands and influencers. Companies have recognized the immense potential of influencer marketing, leveraging it effectively for product launches, restaurant promotions, and major sales events.
While word-of-mouth marketing remains effective, traditional advertising has lost some of its profitability due to evolving consumer habits. Digital advertising on websites is an alternative, but the widespread use of ad-blocking systems has led many people to browse the web without being bothered by ads. This is where influencer marketing shines, as it captivates audiences without feeling intrusive like other methods.
Nevertheless, it's important to acknowledge that influencer marketing is not as straightforward as it may appear. Brands need to undergo a meticulous process of planning, execution, and results analysis, which can be time-consuming. The selection of the right influencers is paramount, as their metrics play a vital role in ensuring the success of a marketing campaign.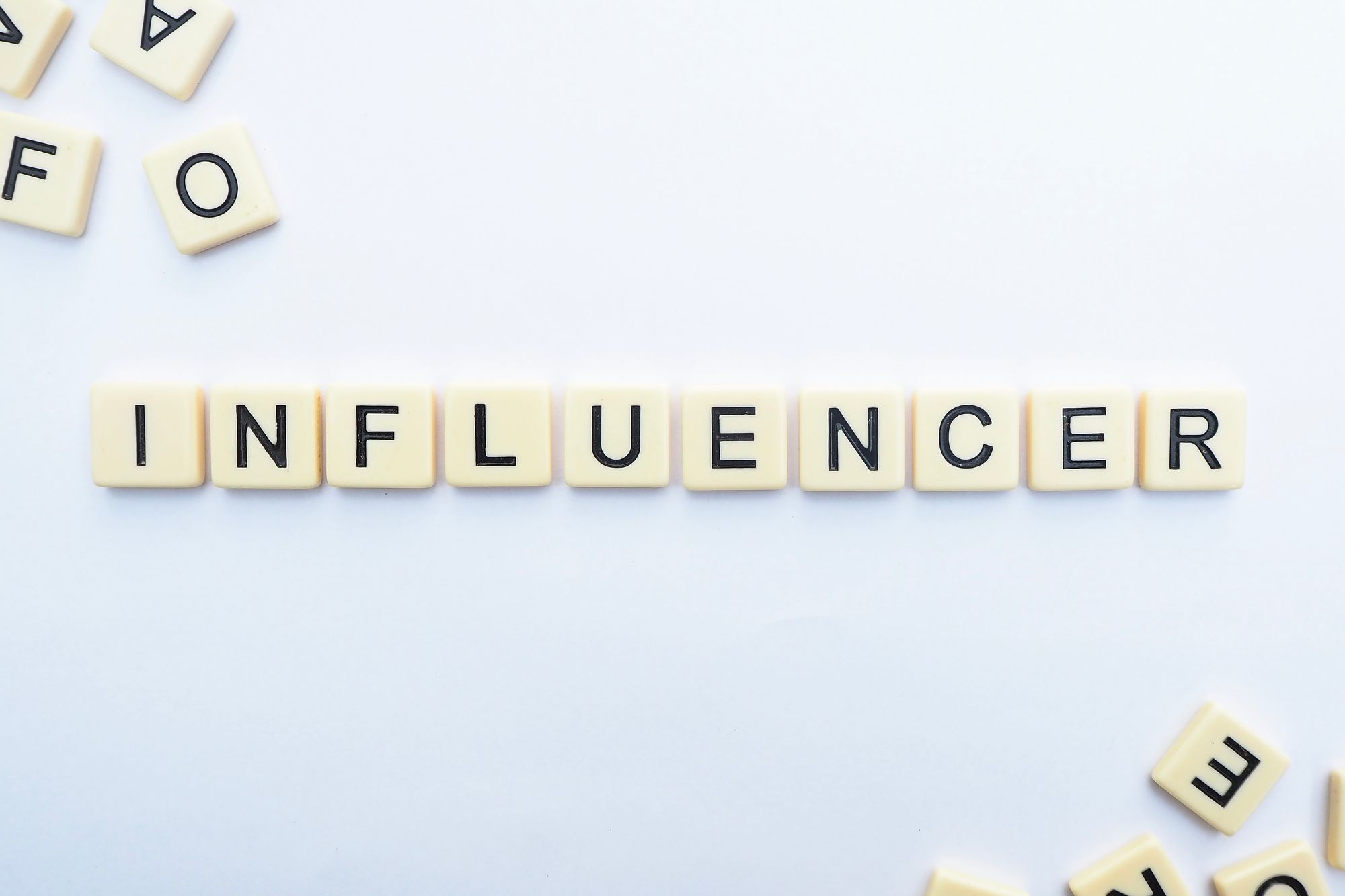 Whether you opt for a single influencer or a group of influencers, it is crucial to invest time in reviewing available influencer metrics through specialized search tools like SocialBook. The more knowledgeable you are about the specific type of influencer you require, the better equipped you'll be to design an effective campaign.
8 Important Metrics For Brands to Find the Right Influencer
The engagement rate represents the average number of likes and comments an influencer receives in relation to their total number of followers. By focusing on engagement, we shift our perspective from "how many people have seen my content" to "how many are actively interacting with it." Assessing an influencer's engagement rate serves as an initial indicator of how well your campaign may perform with them. It's crucial for brands to ensure their products reach a genuine and active audience. While reach indicates the number of content viewers, the engagement rate reveals a more significant aspect: who is genuinely interested, liking, commenting, and potentially becoming actual customers.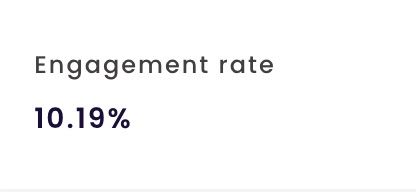 In particular, the quantity and quality of comments are key indicators of genuine engagement. Likes and shares provide swift endorsements, but comments require more effort and involvement. A typical influencer maintains an engagement rate of 1% to 3%. However, smaller or niche influencers often enjoy higher engagement rates, ranging from 4% to 10%. It becomes evident that having a larger online following can result in a lower overall engagement rate.
When considering an influencer, it's important to evaluate how frequently they post each week. If the frequency is excessively high, it could suggest a waning interest from their followers, potentially leading to a decline in engagement rate. Conversely, if the posting rate is too low, it may indicate a lack of commitment from the influencer once the collaboration begins. Therefore, it's crucial to specify the desired quantity of posts in your proposal to the influencer. Remember, influencers often work on multiple campaigns simultaneously, so if you plan for them to share a few posts about your brand, bear in mind that the influencer marketing campaign may span a couple of weeks.

While the term "followers" may seem straightforward when assessing an influencer, there is much more that marketers need to consider about an influencer's following size. Influencers are commonly classified based on the size of their audience, including categories such as: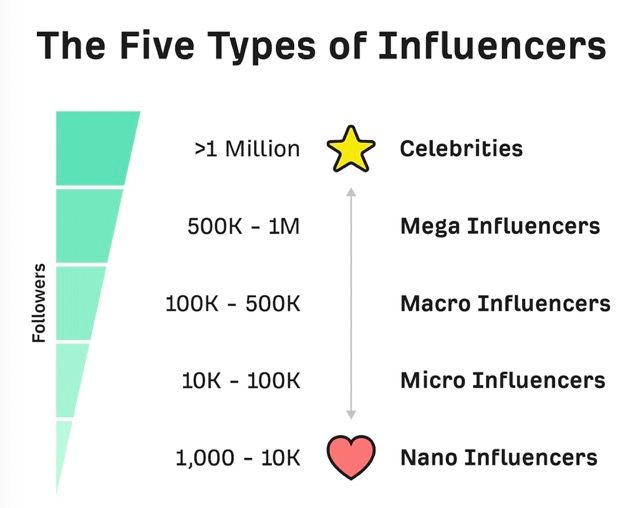 These categorizations may vary depending on different perspectives, as the growth of influencer marketing has led to the emergence of new categories like nano-influencers, which were unheard of a few years ago. Nevertheless, using follower count as a guide can be helpful in narrowing down your influencer search and finding the category that best aligns with your campaign goals.
In general, influencers with a large following tend to charge higher fees for their campaigns, maybe more selective with the brands they collaborate with, or have tightly packed schedules. It goes without saying that competition is fierce when brands aim to work with mega influencers.
This metric helps determine whether an influencer has experienced organic growth or has acquired followers through purchasing. One way to assess this is by analyzing a graph displaying the influencer's follower growth over time. Look for any noticeable spikes, which could indicate factors like giveaways or media appearances. If there are no significant spikes in either direction, it's a positive sign.

Additionally, it's essential to examine the follower growth rate. It's common for influencers to have a growth rate that ranges from low to medium, as their follower count typically doesn't increase by more than 50% unless there is an ongoing giveaway. In the provided graph, it is evident that the influencer has not engaged in buying followers or employed suspicious techniques. With a consistent follower growth rate of 5%, she/he demonstrates good and steady growth.
The presence of "fake followers" among influencers is a well-known issue that can artificially inflate their follower count while harming their reputation. Assessing the authenticity of followers is a crucial influencer metric to ensure that your promotions reach genuine users who have the potential to become actual customers for your brand. Fortunately, there are effective tools available to detect fake followers, and influencers have become more cautious about inauthentic followers.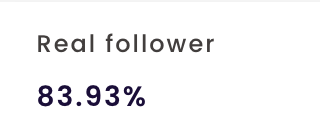 SocialBook provides a metric of real followers, which indicates the percentage of an influencer's followers that can be considered genuine. However, it's important to be aware of red flags when assessing influencer realness. Real followers are those who actively interact with influencers through likes and comments. It's worth noting that even influencers who have never purchased fake followers may occasionally receive "spammy" comments due to their public profiles. Thus, a reality percentage above 90% is a positive indication of an authentic audience.
To gain a quick overview of an influencer's overall impact, it's helpful to consider metrics like estimated reach and number of impressions. However, it's important to recognize that impressions are based on how many times your content appeared on someone's feed, but it doesn't guarantee that they actually viewed it. For example, they might close the app before scrolling down to your content.

Furthermore, it's crucial to understand that reach and impressions are just surface-level metrics among many others that require attention. Having 1,000 people see a post doesn't guarantee 1,000 engagements or conversions. High reach or impressions indicate the potential for building brand awareness and visibility. To ensure an influencer can generate tangible results such as conversions for your brand, it's essential to delve deeper and examine engagement metrics.
To determine the frequency of sponsored content, you can manually review an influencer's feed. However, if you prefer a more automated approach, SocialBook provides an effective rate. This metric is the ratio of the average engagement rate of sponsored posts to the average engagement rate of non-sponsored posts. A higher value indicates that sponsored posts are more effective (although it could also mean that specific promotion or advertising efforts were implemented for those sponsored posts). Ideally, you want an influencer whose effective rate remains above 100%, signifying that their branded posts perform equally or better than other posts on their feed.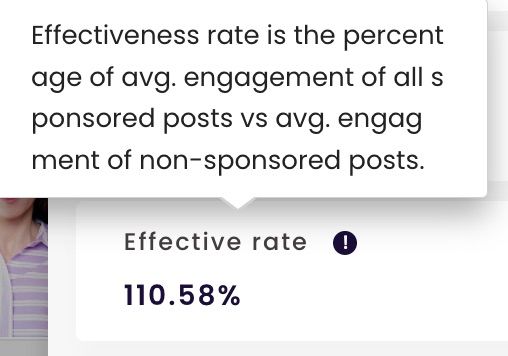 Moreover, SocialBook also has a "Brand Mentions" section, which lists all the brands that a specific influencer has collaborated with before. By exploring the influencer's previous collaborations, you can determine which brands they have partnered with and assess whether your target audiences align with those brands.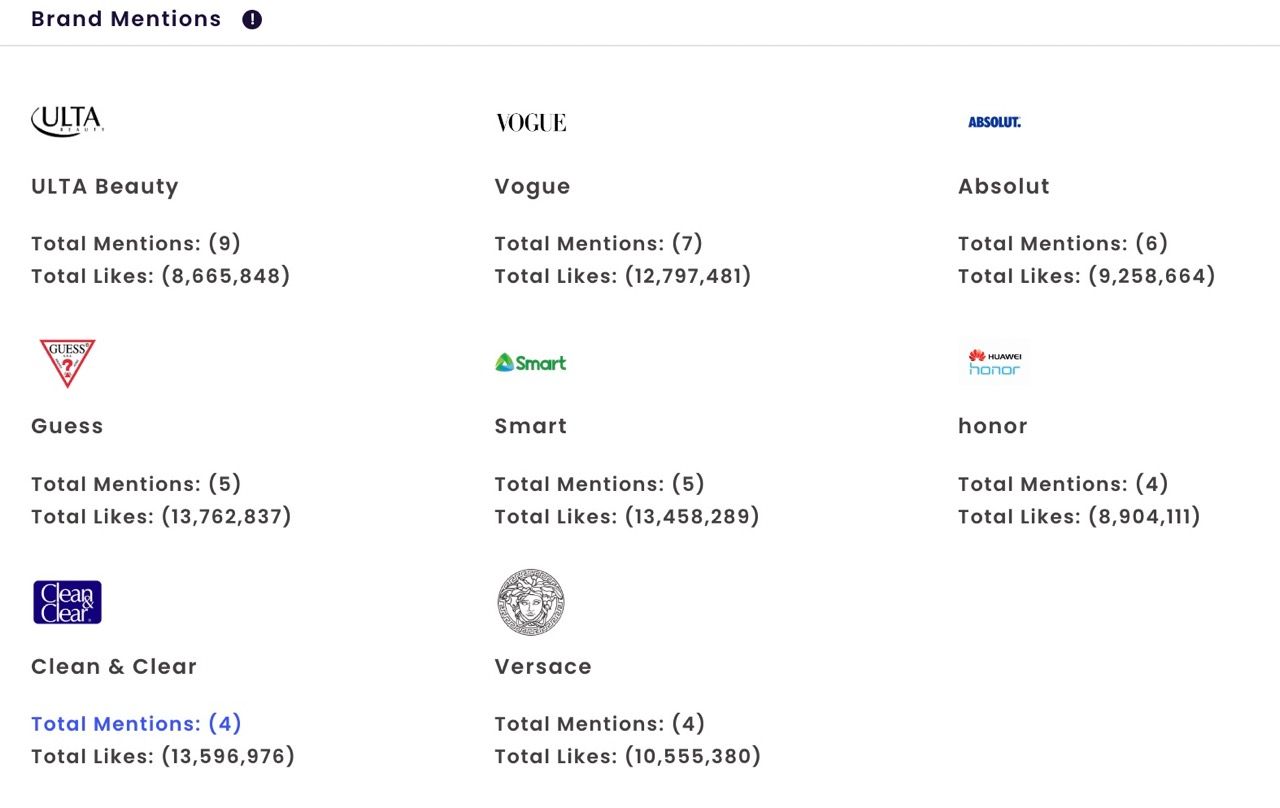 This metric provides a convenient overview of the influencer's overall performance. If you're short on time to analyze all the previously mentioned metrics, this value can quickly determine the trustworthiness of the influencer. It takes into account various factors such as engagement, Comments per follower ratio, and l ikes per subscriber ratio to generate a numerical score ranging from 1 to 100. A higher value indicates healthier metrics. It's important to note that this metric may change over time as influencers post more compelling content for their followers or collaborate with popular brands.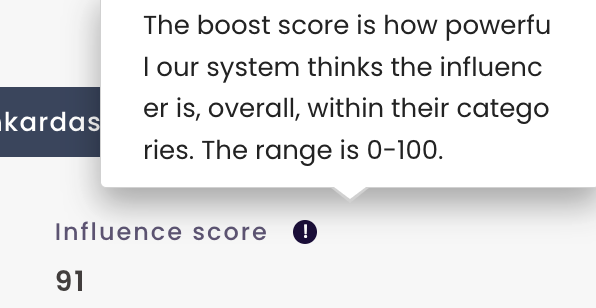 Conclusion
With a comprehensive understanding of the crucial influencer metrics, you now have valuable insights to consider before collaborating with an influencer. Evaluating their performance, real audience percentage, and engagement rate will ensure that your investment in the partnership yields favorable results for your brand.
Fortunately, SocialBook's influencer search tool conveniently displays all these essential influencer metrics within each influencer's profile, saving you time during the evaluation process. Furthermore, you can utilize filters to refine your influencer search based on follower count and engagement rate, enabling you to discover the most relevant influencer profiles from the outset.
Get ready to use SocialBook, and get ready to find the right influencers!!!
---
---