Step 1: Go to SocialBook Builder Intro Page
Click SocialBook Builder Intro link:
https://socialbook.io/socialbook-builder-intro
Step 2: Install
Click 'Add to Chome' to get SocialBook YouTube Builder Chrome extension.

Step 3: Go to YouTube
Go to YouTube, now, you should also see this icon on your YouTube page: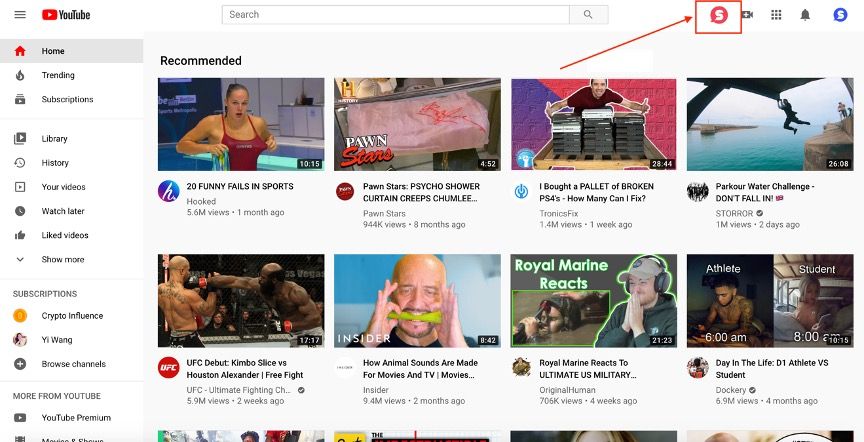 Step 4:
If you do not have an account, please Sign Up.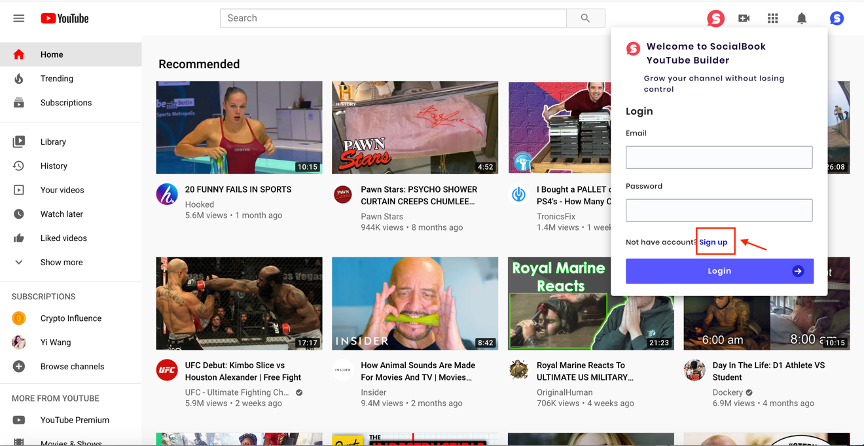 Step 5:
Enter your information and Sign Up.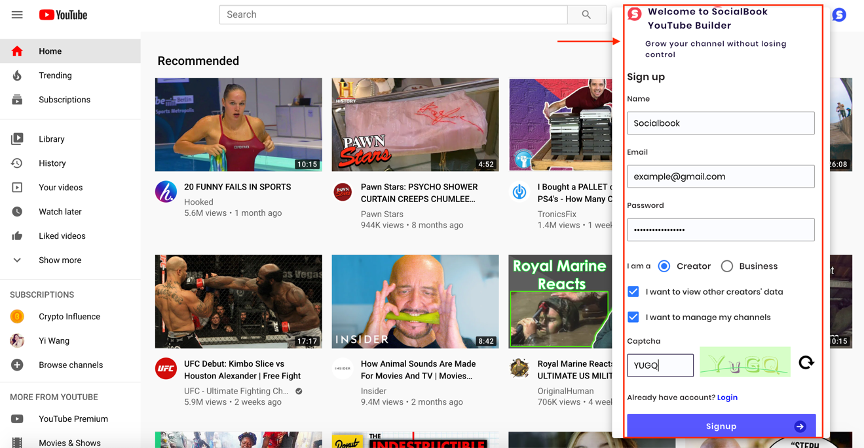 Step 6:
Click on the SocialBook icon, you should have  the drop down menu for more functions to grow your YouTube channel: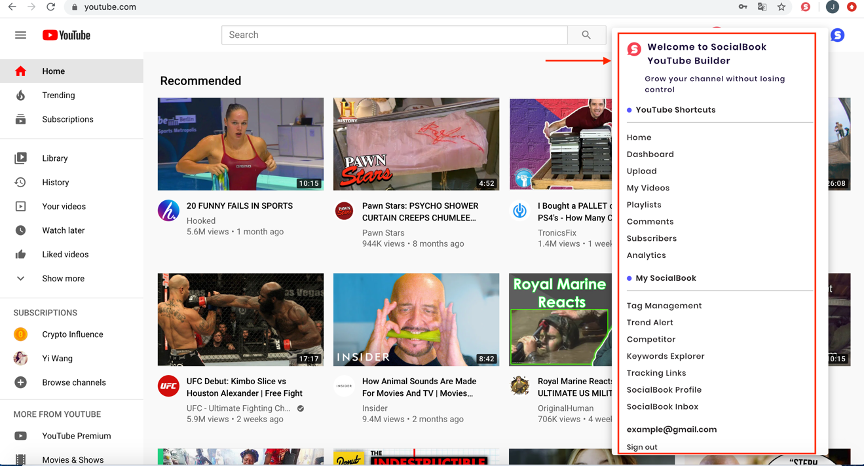 Step 7:
Now, you can use SocialBook YouTube menu to upload your videos, set up the tags, and make the best thumbnails for your videos and more.