For Brands Working with Influencers

How to spend less money, less time, to hire the right influencers, to get the best ROI, here are the 5 steps:

Step 1: Influencer Research
1) Search by influencers name

2) Search by filters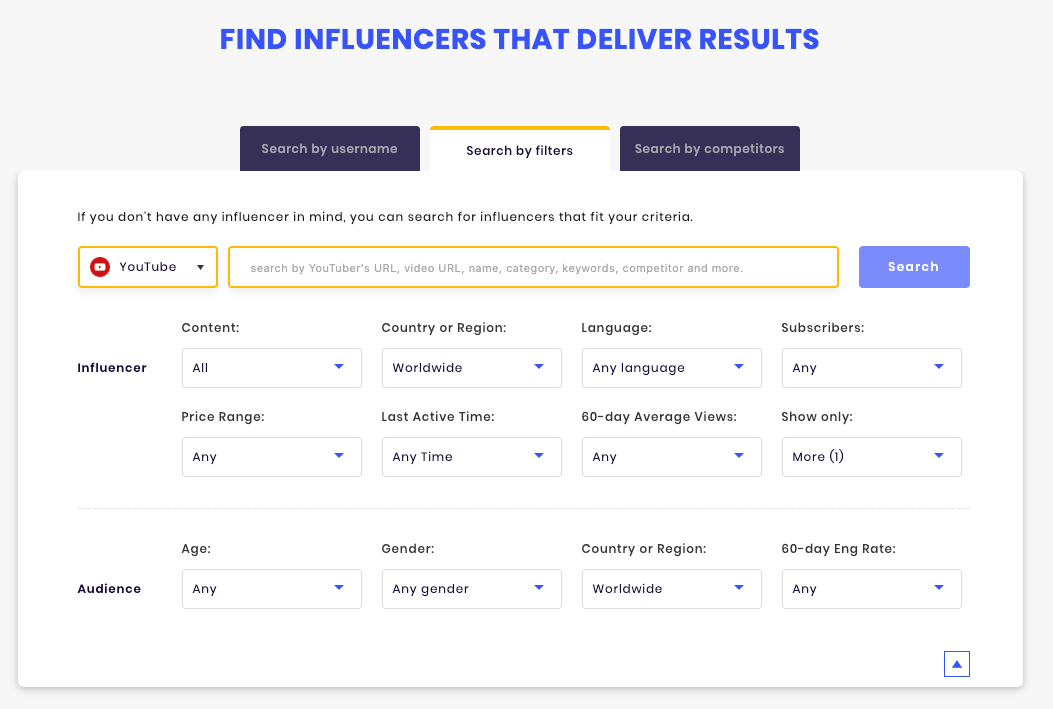 3) Search by your competitors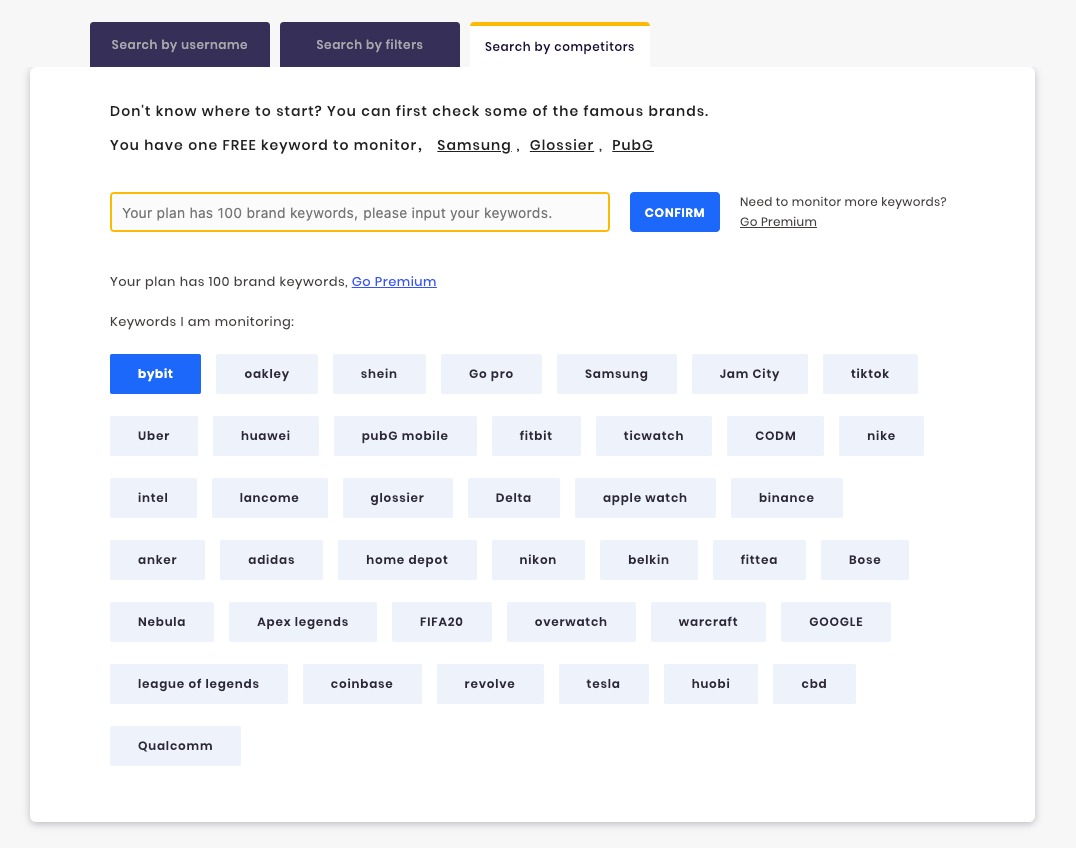 Step 2: Influencer Profile Reports
When you have a list of influencers, now, you need to verify each of them. How much do they worth per post? How real are the followers? What are the brands they have worked with and what were the results? You only want to spend the money on the right ones who have the right business potential with you. SocialBook's best influencer marketing software has sorted out a few top influencer profiles for you.
Click to view sample Influencer Profile Reports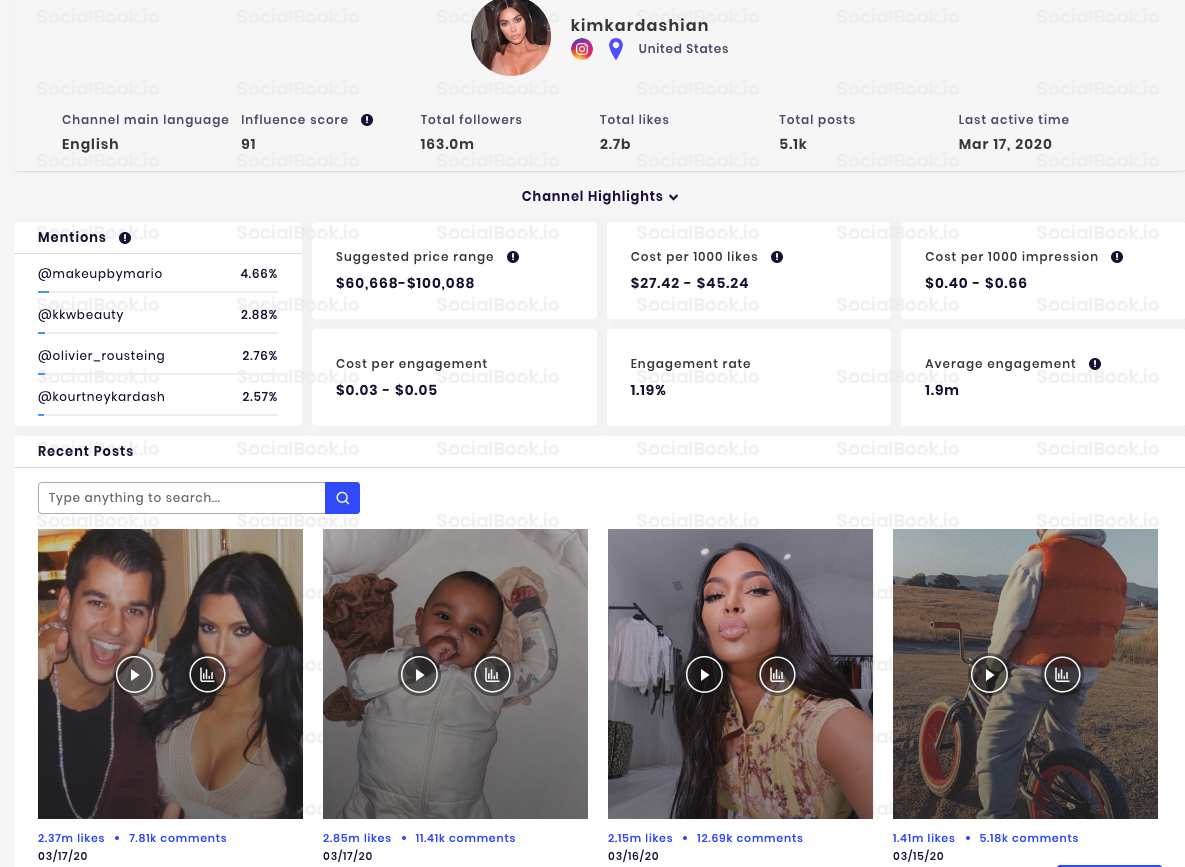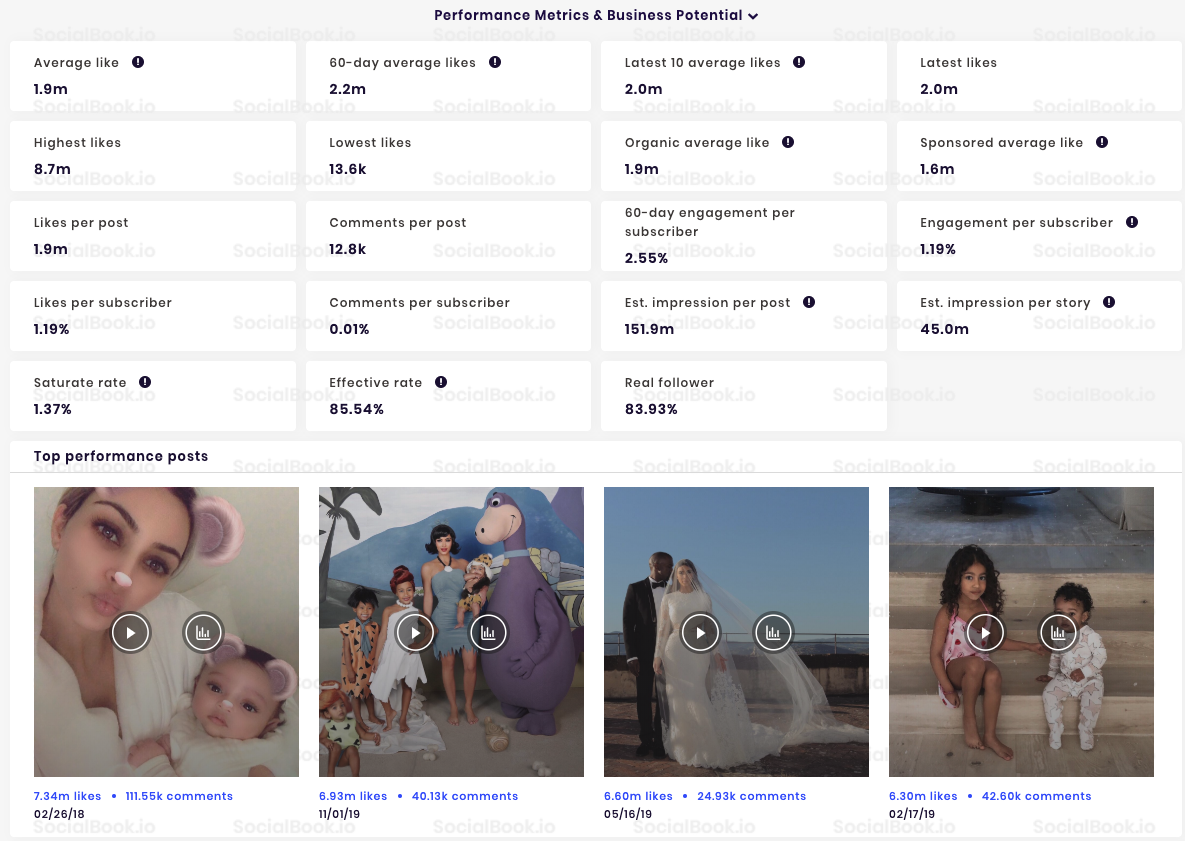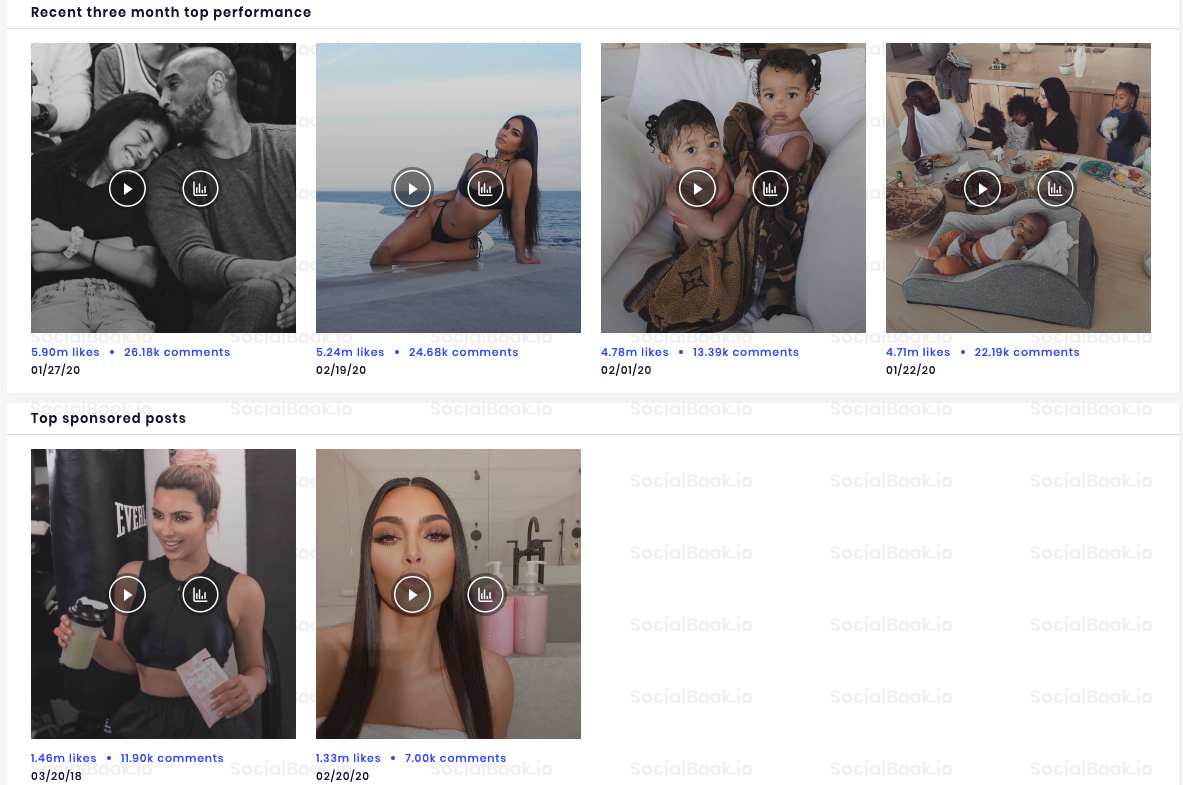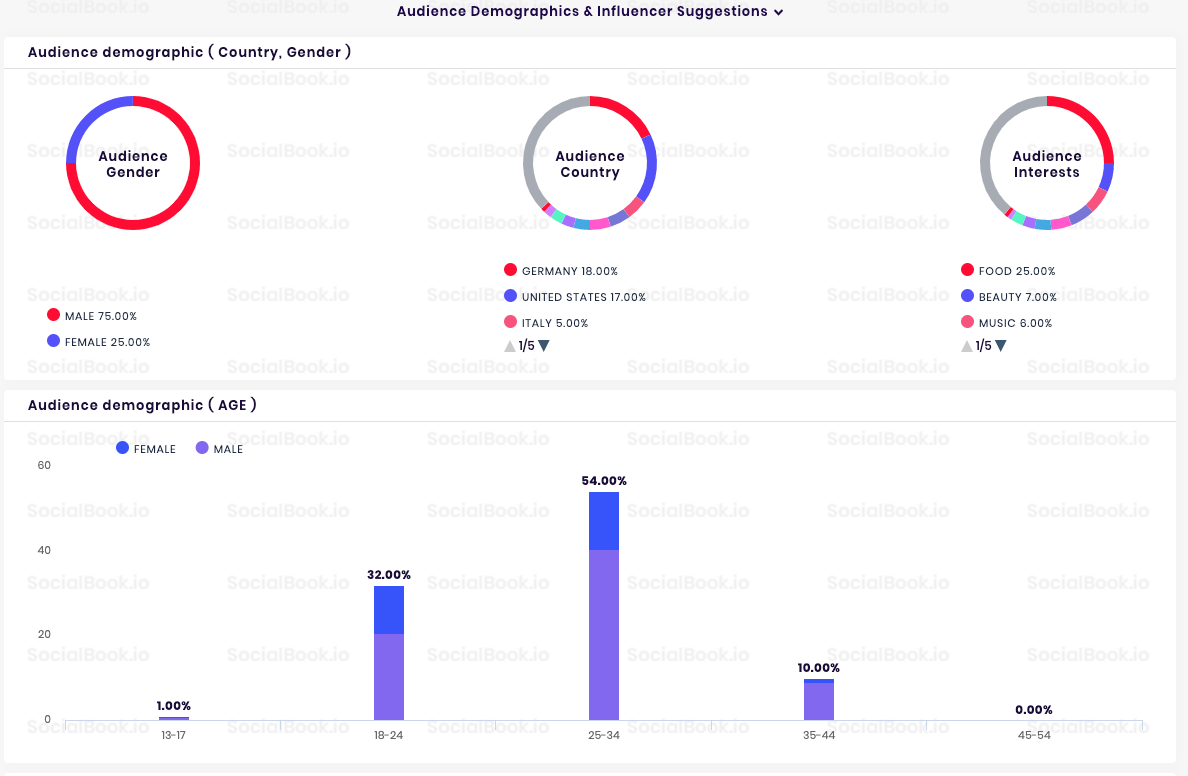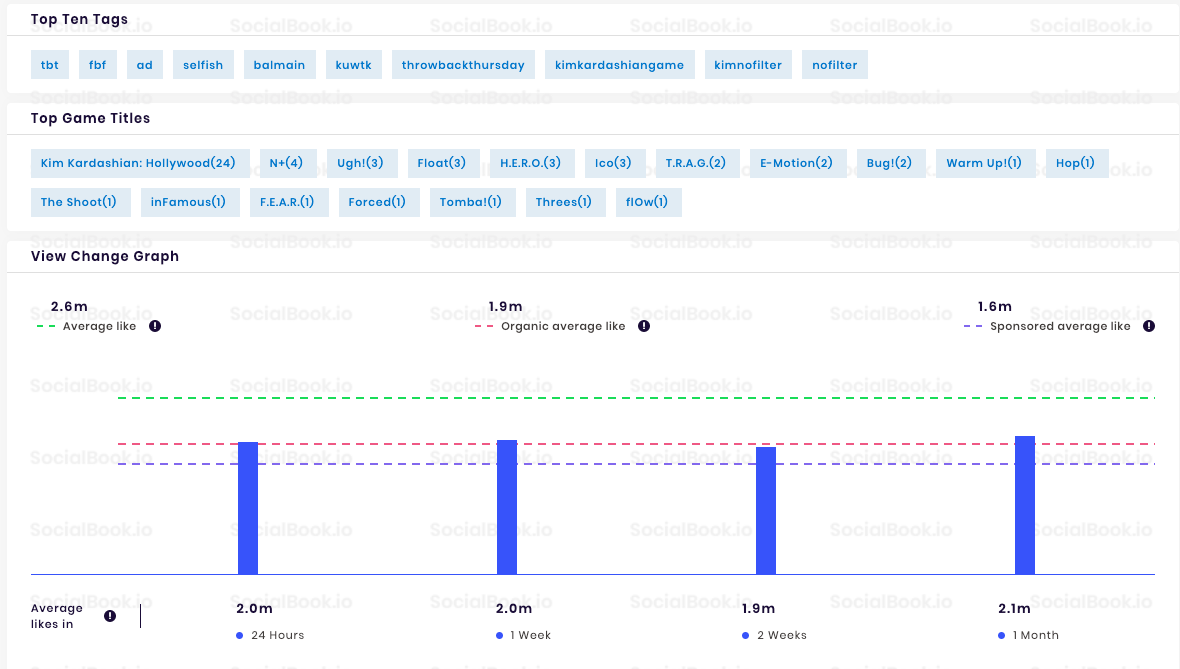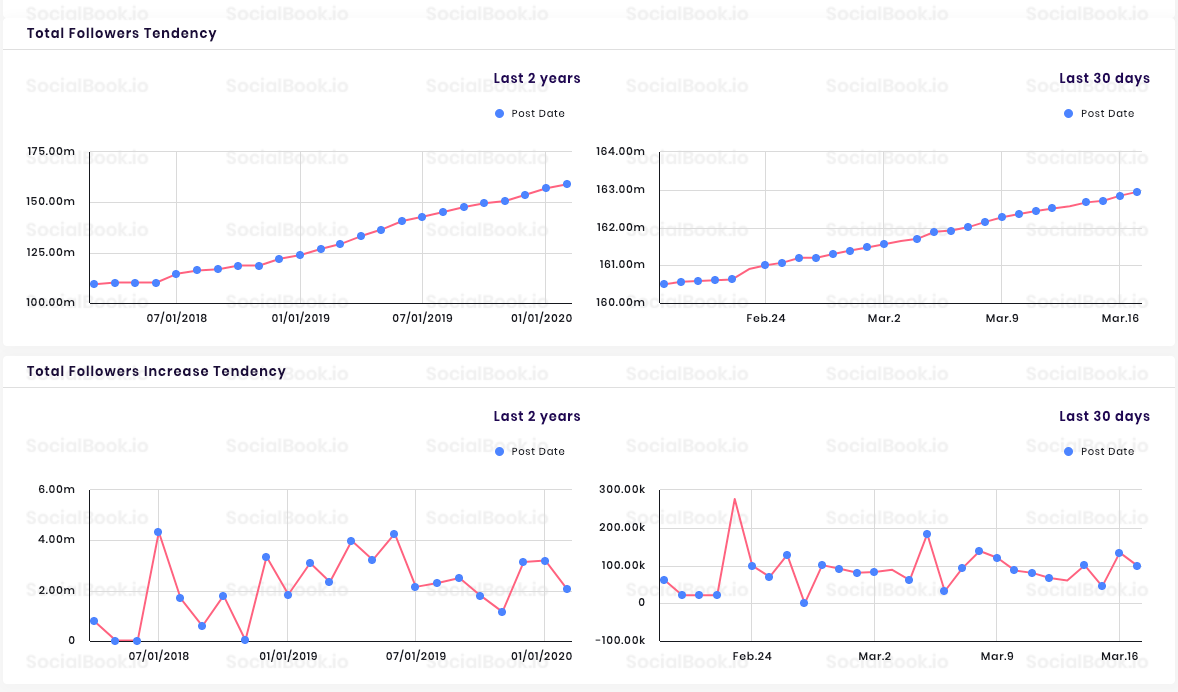 You can also download the SocialBook Checker Chrome plugin to verify each influencers' reports on while browsing YouTube and Instagram on your Chrome browser.

Step 3, Bulk Email/IGDM Outreach
Now, get influencers onboard with you is the key. Time is the essence. You can connect your company email with SocialBook's best influencer marketing platform and bulk email to every influencer on your list just like this: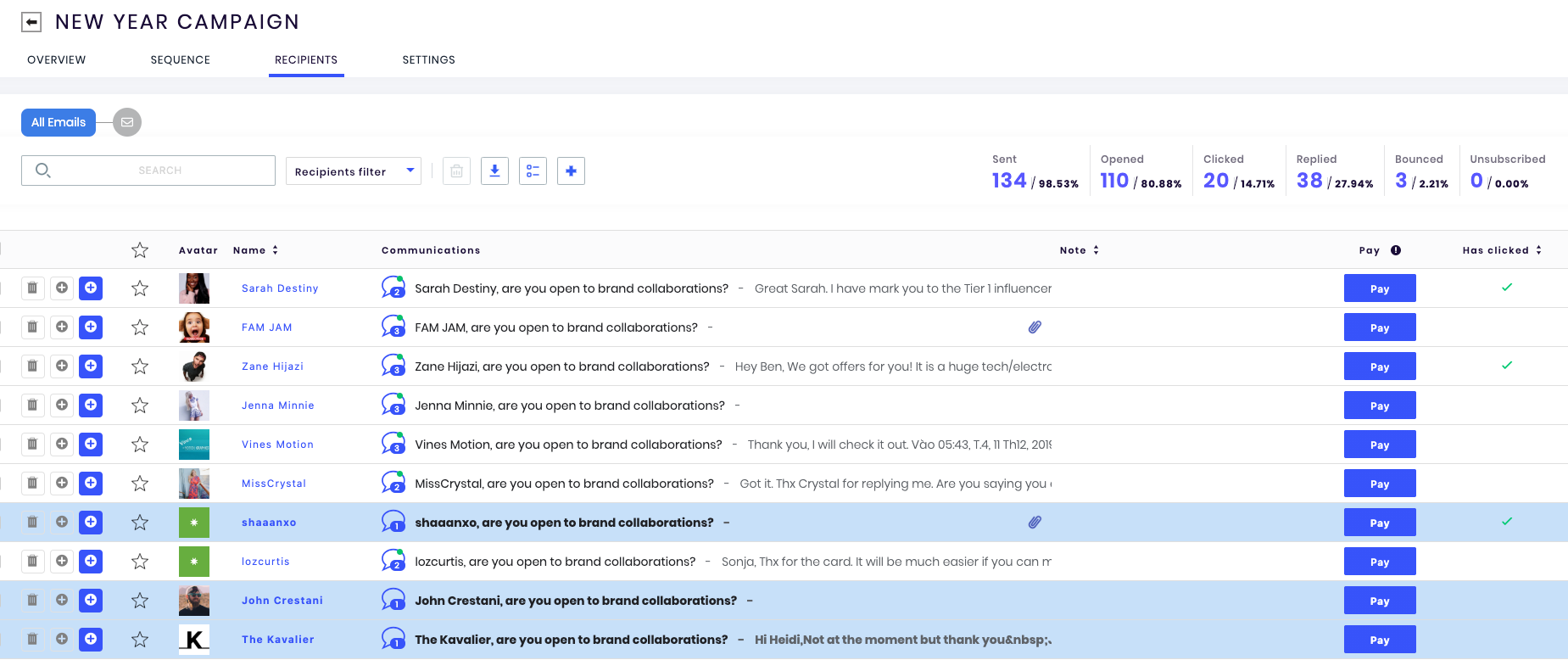 You can also bulk Instagram DM them by connecting your IG with SocialBook too.
Step 4: Performance Prediction
Now, everyone is on board. You can run a quick performance prediction to your boss or your client to get the approval. How much the campaign will cost? What results you are expecting? How well each of them can do usually?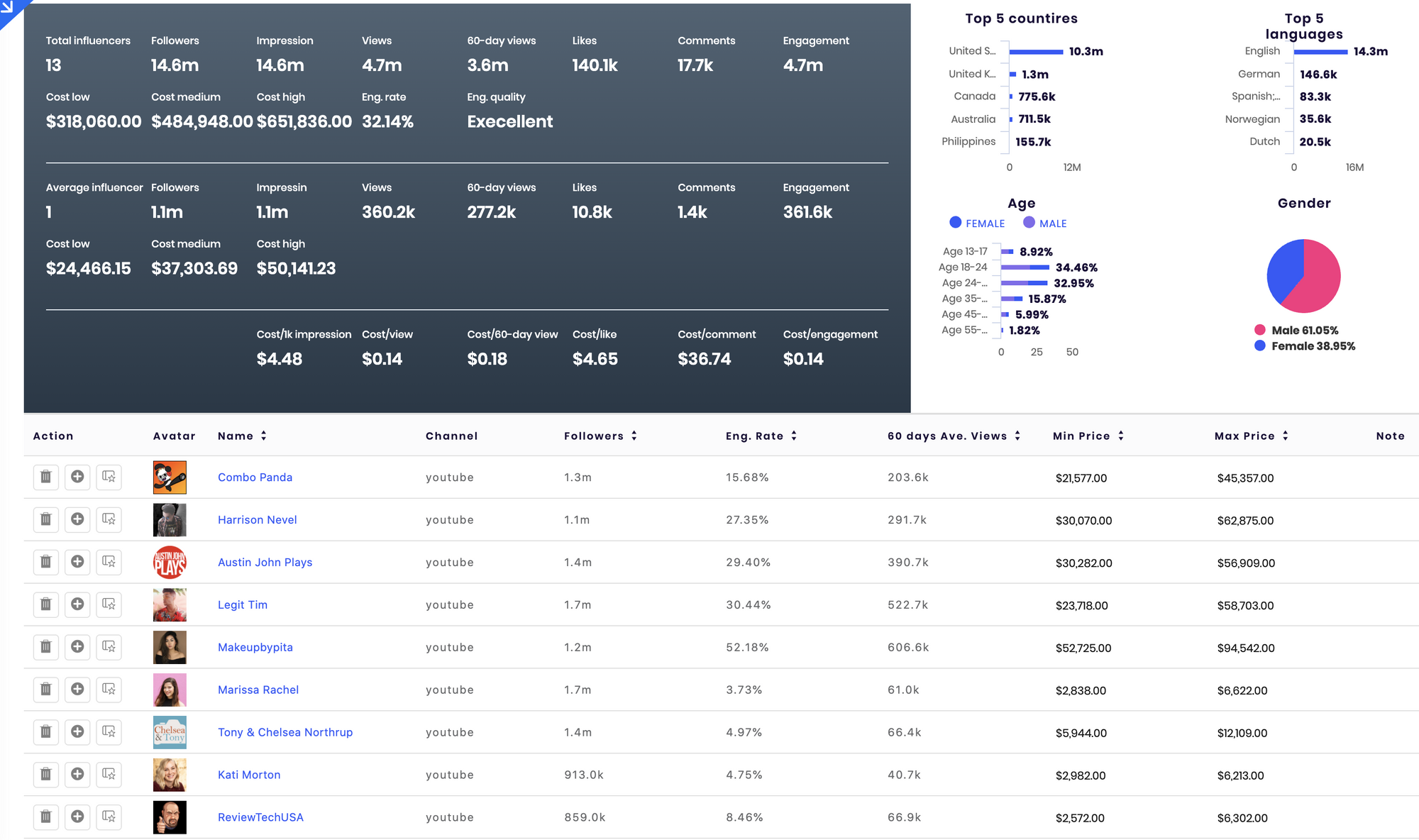 Step 5: KPI Tracking and Reports
If you are promoting a website, you can use SocialBook tracking pixel. If you are promoting an app, you can use the call back.
You can customize all the KPI you like to see: impressions, views, likes, comments, clicks, signups, downloads, sales, LTV...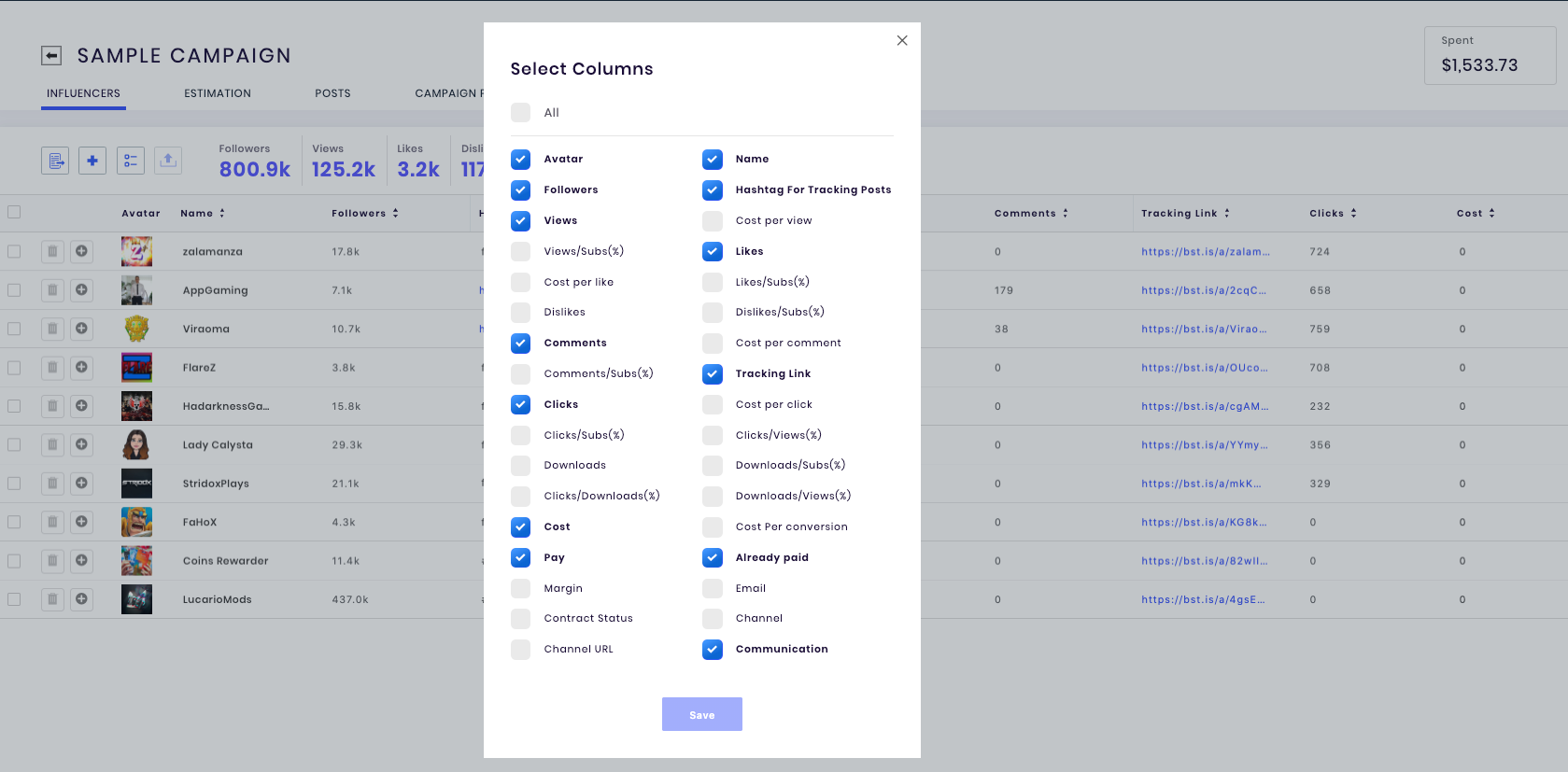 You can also track the organic traffic of your website while your influencers are working: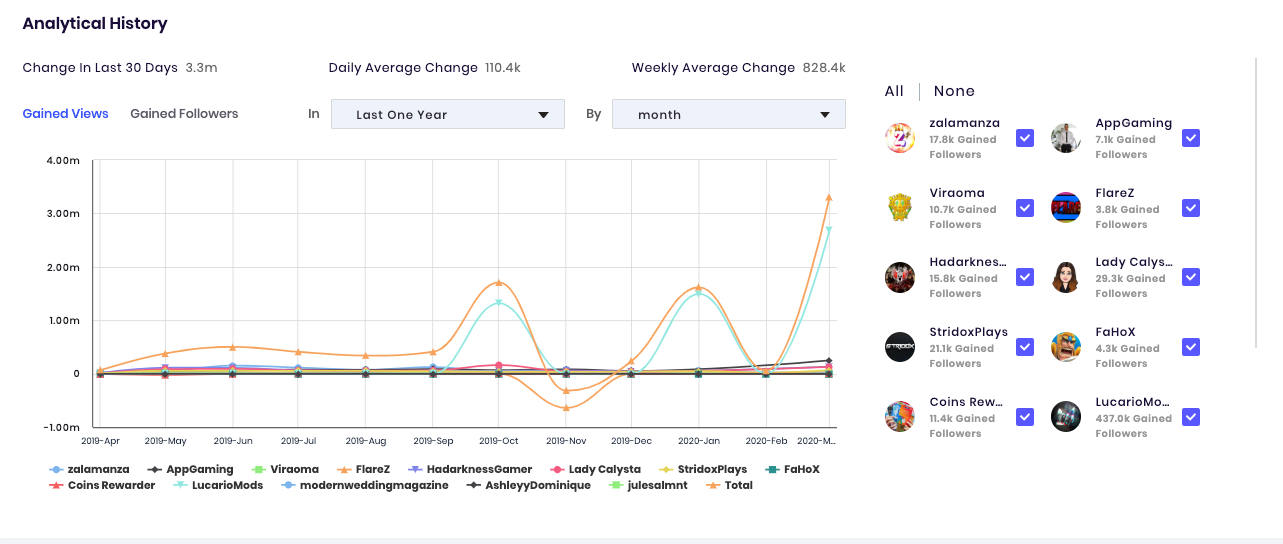 You can also see all the reports of daily clicks, downloads, sales...from where by locations and user devices: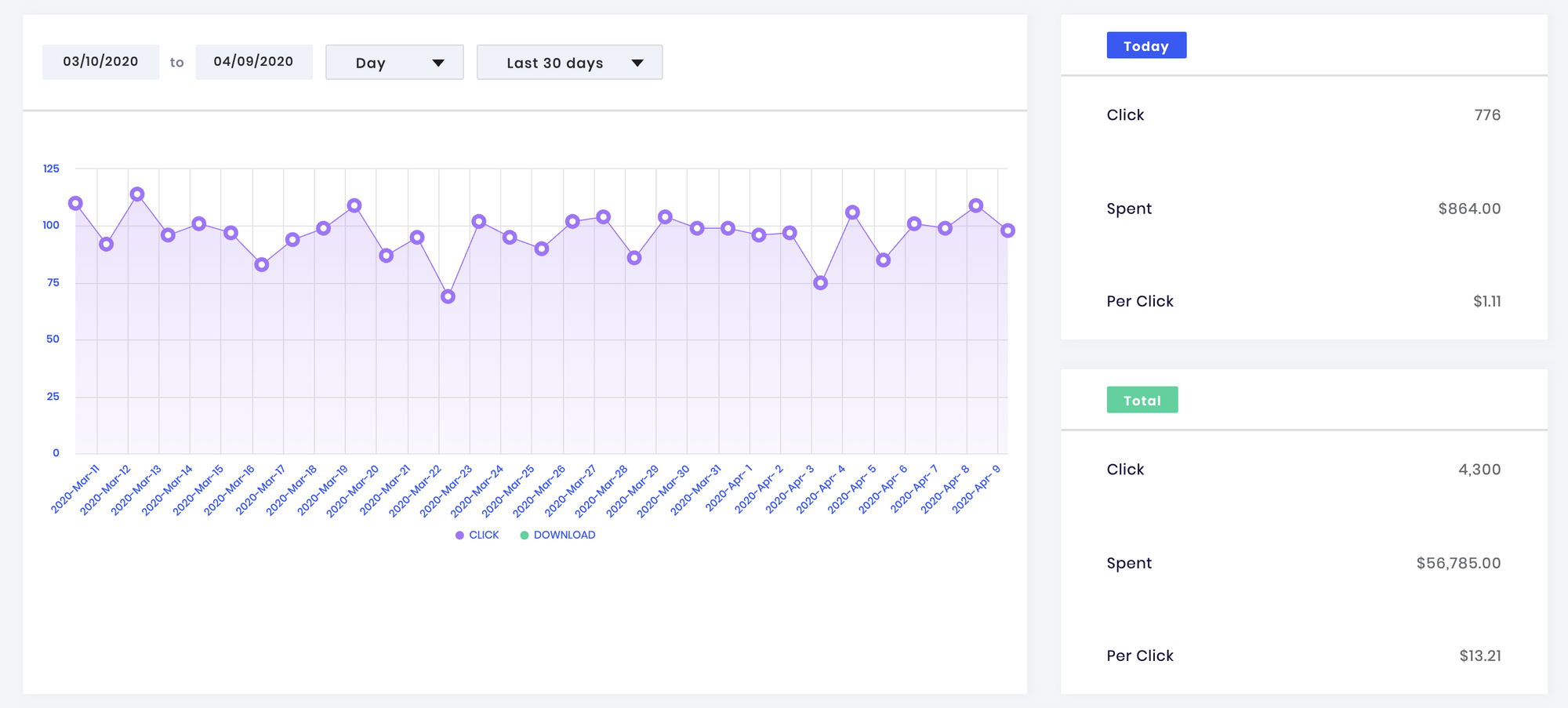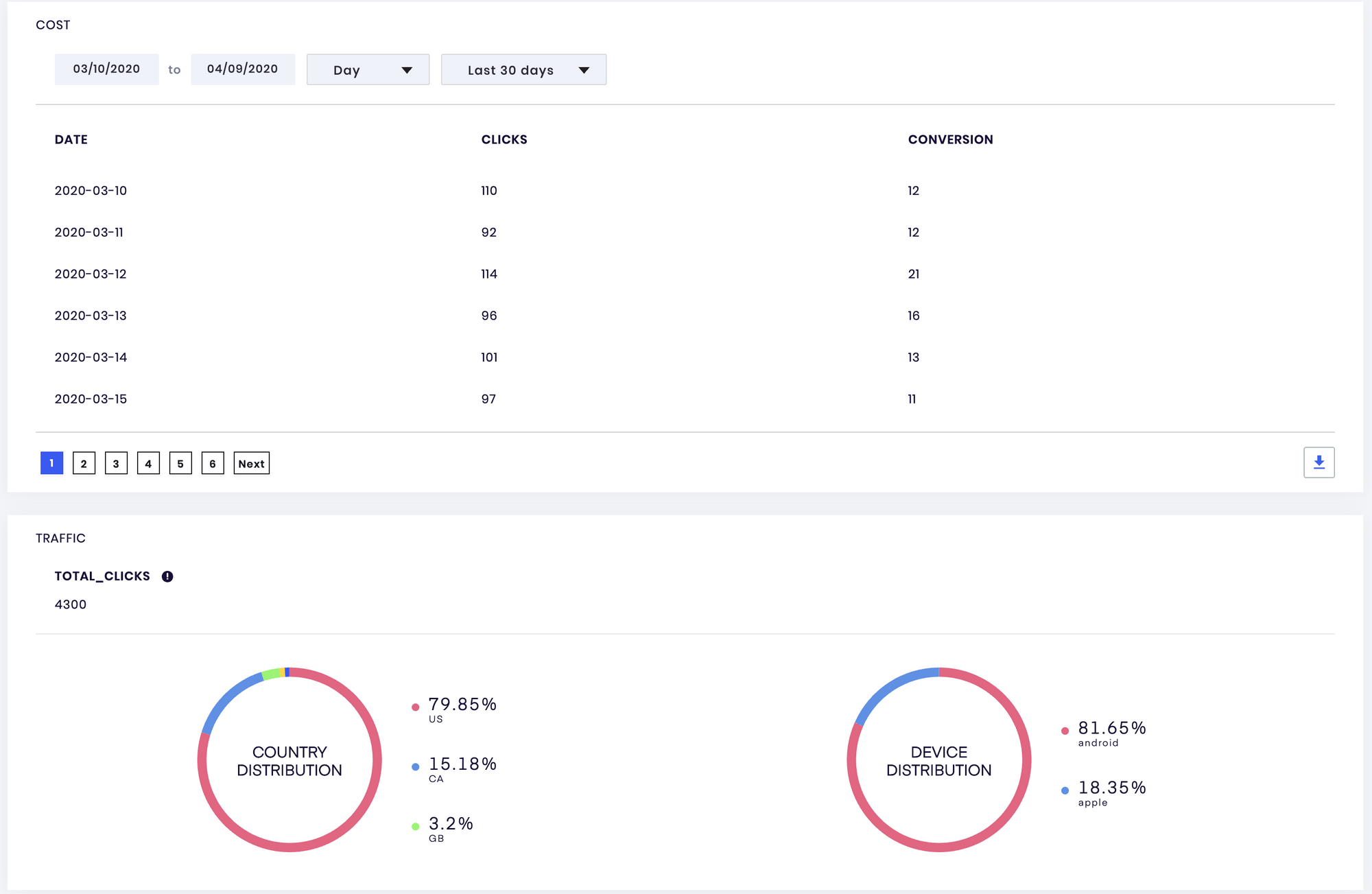 So you can optimize your influencers campaign with the development of your own products.
For Influencers
Know My Influence ( Get My Channel Reports)
After you connect your YouTube channel or Instagram channel, SocialBook will start calculating your post worth, channel performance, channel highlights, business potentials, top posts, brands mentioned in posts, follower demographics, and channel growth history. You can see what type of posts can help you to gain more followers and what type of posts caused you to lose followers.

Check out the YouTube Channel reports here
And Instagram accounts reports here
Grow YouTube Channel
If you own a YouTube channel, the best way is to use SocialBook YouTube Builder. It helps you with
Tag management
Making the best thumbnail that people are likely to click to watch.
Setting up trend alerts to make popular content in time.
Monitoring your competitor's channel on how they are doing and why they are growing faster than yours.
Using the link shortener to understand what links your fans are clicking.
Video SEO: Top Tag Suggestions
Help you to find the right tags for your video and rank higher. Generate different keyword tag lists at the click of a button and also auto-recommend additional tags that may help boost your video's organic search performance.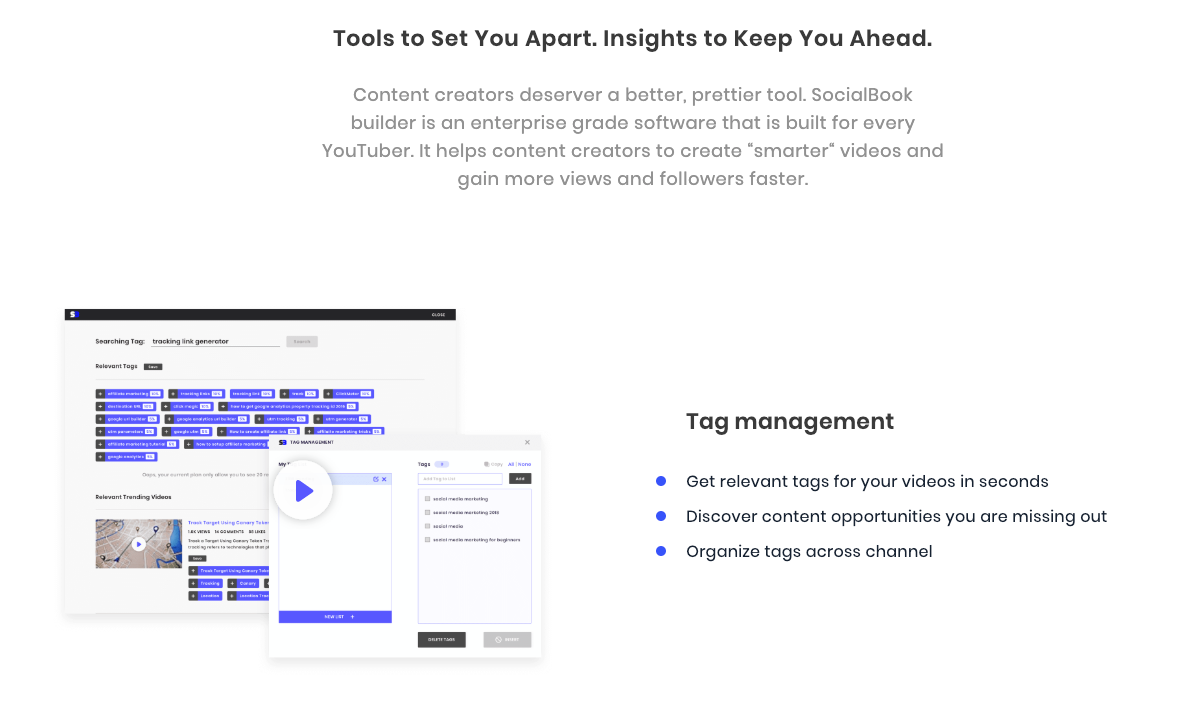 Increase Views: In-video Thumbnail Maker
SocialBook provides all the materials you will need to create your personalized thumbnail image to outperform your competitors: numerous fonts, free stock images, and templates for you to create powerful thumbnail images fast.

Get Popular: Trend Alerts
Help you to get the most organic traffic. SocialBook Builder notifies you via email when your competitors' videos pass a certain view per hour threshold. This customizable feature can help you catch every trending topic without much active effort.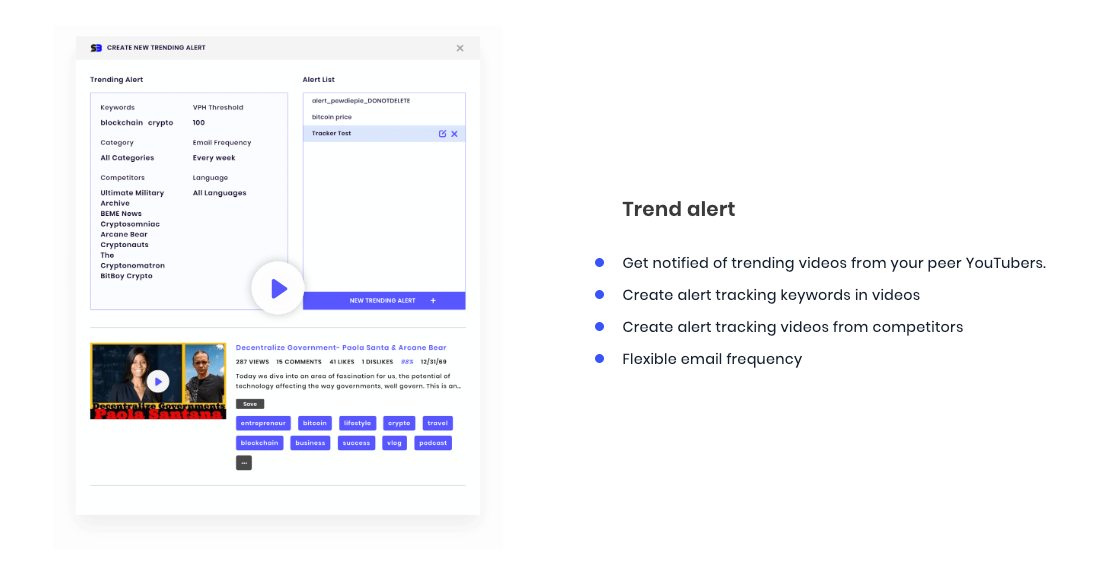 Competitor Comparison: Competitor Channels Tracking
Allow you to learn from the best. SocialBook Builder makes it easy to track you and your top competitor's channels with a variety of metrics. You can use the tool to find similar channels and also utilize the Compare feature to dive into different per-video and per-channel stats.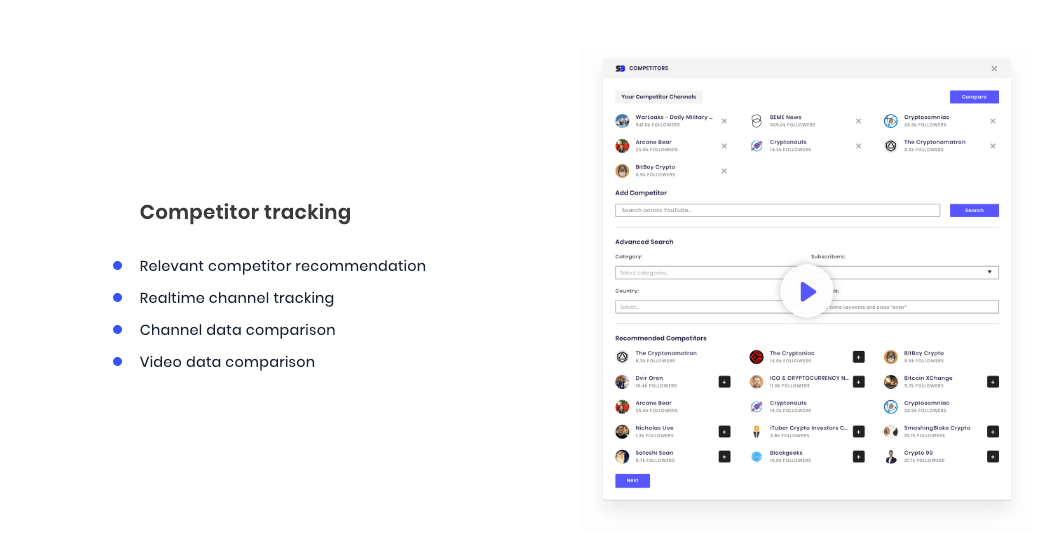 Track Clicks: Powerful Link Shortener
To ensure you grab all the insights from links placed in the video description. SocialBook Builder auto-generates shortened tracking links for all the URLs added to the description. After the video is published, you will get in-depth stats about each link, the demographics of the clickers, the performance of those links over time, and much more.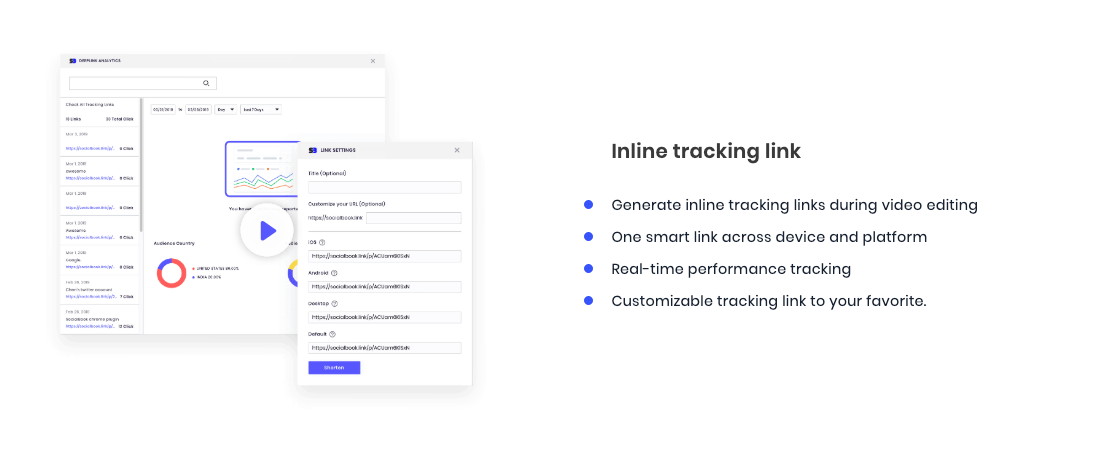 Check Other Influencers' Reports
It is easy. You can simply type in any influencer' channel name or URL, SocialBook will generate the report for you in real-time.
Get Brand Offers
Simple! Fill in your brand collaboration form; SocialBook matches the right brands for you. Pay attention to the emails that you are receiving from brands. They are using SocialBook to find you, with a "powered by SocialBook" signature at their email endings.

Free Tools
We build the best Background Remover for you to remove picture background within a click.
You can also use Photo Cartoonizer to make a nice cartoon of your photo.
Use Tag Research to follow the most trending topics and get content inspirations.
Right, read! We have a whole section of how to become an influencer here for you. Enjoy! If you have any thoughts you like to share with other influencers, write to us!