Channel main language
English
Last active time
Aug 5, 2020
Channel Highlights
Suggested price range
$60,668-$100,088
Cost per 1000 likes
$19.20 - $31.67
Cost per 1000 impression
$0.21 - $0.34
Cost per engagement
$0.03 - $0.05
Happy 86th birthday to my grandma Mary Jo. Last week we celebrated my sweet grandma and she hasn't left her house since January. First she was sick and then Covid lockdown. So we got her best friends tested and driven up from San Diego to celebrate MJ. We even had her favorite piano player and singer from San Diego come to perform. It was such a magical day and grandma you deserve the best!
3.90m likes26.32k comments
07/31/20
Performance Metrics & Business Potential
Latest 10 average likes
3.5m
Sponsored average like
1.9m
60-day engagement per subscriber
2.87%
Engagement per subscriber
1.14%
Likes per subscriber
1.13%
Comments per subscriber
0.01%
Est. impression per post
292.5m
Est. impression per story
87.2m
This family pic was such a challenge because Chicago was so scared of Dino! LOL We tried to explain and show her that it was just daddy but she didn't get the concept yet! So shout out to the photographer for editing her in & making our family Flintstones dreams come true!
6.93m likes40.13k comments
11/01/19
Recent three month top performance
We celebrated Scott's bday a few weeks ago with just family and it was really my first time being around a group of people( small group). It was kind of nice but kind of scary too. How is everyone feeling about being out and about?
5.63m likes26.65k comments
06/14/20
Our new Fall 2018 @calvinklein underwear & jeans campaign. Join Our Family. #MYCALVINS #AD Go see more at http://www.calvinklein.com/mycalvins
3.61m likes23.47k comments
08/01/18
Guess who's trying to be the family favorite… SUSHI!!!! Do your pets compete for attention when there's a new 👶🏽 in the house?? Maybe she's living a secret life?? What are your pets doing when you're not at home? Tag @secretlifeofpets with your pets secret style. #ad #TheSecretLifeofPets2
3.50m likes19.88k comments
05/29/19
Back by popular demand! I am giving one of my lucky followers the chance to receive my Carolina Lemke collaboration drop 1 press box with their choice of three sunglass styles from drop 1 and 2. To enter for a chance to win: 1. Follow @carolinalemkeberlin 2. Tag a friend in the comments below and include the hashtag #KKWMASK This giveaway ends on Friday, August 23rd and the winner will be announced Monday, August 26th • • • This giveaway is in no way sponsored or endorsed by Instagram. NO PURCHASE NECESSARY TO ENTER OR TO WIN. VOID WHERE PROHIBITED. Offer is open only to legal residents of the 50 United States and District of Columbia who are 18 or older. Limit 1 entry per person per method of entry. 1 winner will be selected in a random drawing . Odds of winning depend on number of eligible entries received. Other terms and restrictions apply. I had to post these cute pics of me wearing Indra in gold from Drop 1. #LemkePartner
3.33m likes49.93k comments
08/19/19
ULTA Beauty
Total Mentions: (9)
Total Likes: (7,150,339)
Vivienne Westwood
Total Mentions: (2)
Total Likes: (3,267,092)
Westfield
Total Mentions: (2)
Total Likes: (1,893,464)
Boxycharm
Total Mentions: (1)
Total Likes: (291,461)
Jacob & Co
Total Mentions: (1)
Total Likes: (3,058,457)
NBC
Total Mentions: (1)
Total Likes: (264,936)
Petco
Total Mentions: (1)
Total Likes: (2,468,480)
Lyft
Total Mentions: (1)
Total Likes: (2,350,990)
Audience Demographics & Influencer Suggestions
Audience demographic ( Country, Gender )
Audience demographic ( AGE )
makeupbymario
Followers: 4.3m
olivier_rousteing
Followers: 4.8m
kourtneykardash
Followers: 61.7m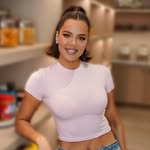 khloekardashian
Followers: 74.0m
riccardotisci17
Followers: 2.3m
kendalljenner
Followers: 88.6m
joycebonelli
Followers: 2.2m
Influencer Growth History and Tendency