Update: June 2020
When Nike wanted a new way to promote their Air Vapormax series, they decided to partner with "What's Inside?" a popular YouTube channel.
The father-son dynamic duo who created the channel are known for slicing products open to see what's inside. The video they created for Nike has been viewed an astounding 6.2 million times. It also received 48,000 likes and Nike's own channel received 50,000 views as a result of the campaign.
Gerber had similar success with its Gerber's Lil' Beanies products. They worked with hundreds of influencers to create an astounding 9,400 pieces of content which cranked up their impressions to 9.2 million. That in turn resulted in 260,000 clicks, likes, comments, social shares and retweets.
The campaign increased sales by 5%.
You don't have to be a big brand like Nike or Gerber to benefit from influencer marketing.
Smaller brands have seen success in this type of marketing and have also been able to boost brand awareness, lead generation, and sales. This is your guide to successful influencer marketing for small brands looking to make a big splash.
---
The Success of Influencer Marketing
Social media has been an integral part of people's lives in the past two decades. This has led to it being an effective way for brands to reach new audiences.
The last five years has created a new type of marketing - influencer marketing. Social media users have created content on their feeds, and as people followed other users, some became more popular over time. Those people are regarded as influencers because they have an impact on their followers.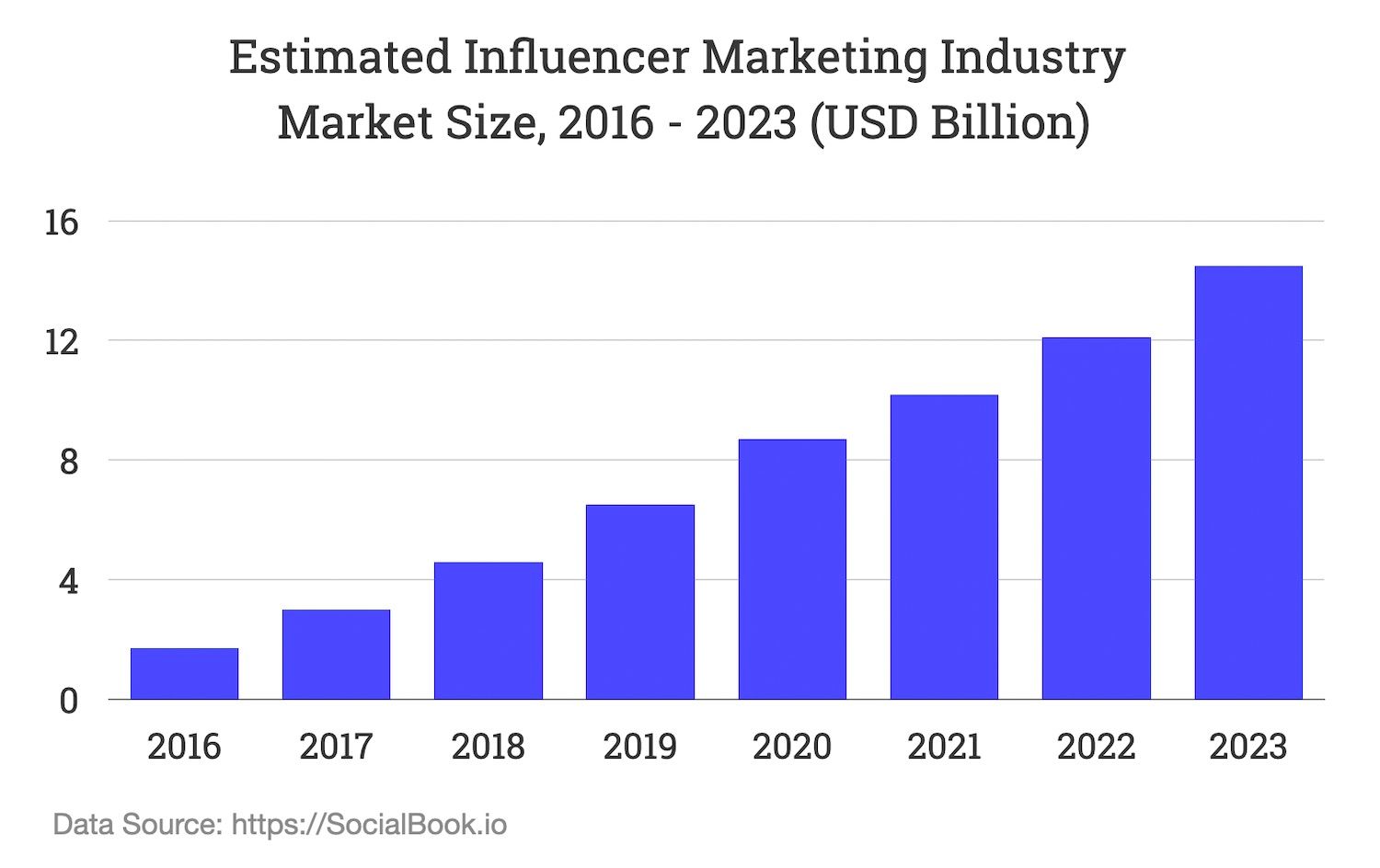 Due to this introduction of influencers, the influencer marketing industry has become a $5-$10 billion dollar industry. It continues to grow exponentially as more people decide to utilize it to promote their services and products. This is especially true because results are much more measurable than in the past, so being able to see the success of influencer marketing campaigns is possible.
Despite the success of influencer marketing, some business owners are still not convinced of its merits. Usually, this has more to do with the results they don't see when seeing influencers promote other brands. The following influencer marketing statistics share the success of campaigns to help doubters see how powerful this marketing tactic can truly be for business owners.
Two-thirds (65%) of marketers will increase their spend for influencer marketing in 2020. This is because they have tried it and have seen its potential, so they want to keep going to become more and more successful.
Many companies spend over half of their marketing budgets on influencers. This is because they have tried this type of marketing and see that it generates a high return on investment - ROI.
Speaking of ROI, 89% of marketers report that the results are comparable to or better than other marketing efforts.
Some reports show that influencer marketing campaigns earn $6.50 for every dollar spent.
Teens are more swayed by influencers more than traditional celebrities online.
Nearly half of consumers depend on influencer recommendations when making a purchase.
Influencer marketing is the fastest-growing acquisition method for customers.
Over half of fashion and beauty companies use influencer marketing, but other brands can benefit as well.
Influencer marketing has officially surpassed print marketing.
Purchase intent increased 5.2 times because of influencers on Twitter.
As you can see, influencer marketing isn't anything you should ignore. It has earned a seat at the table as a recognized and valued component of online marketing. And all markers point to it staying that way for many years to come.
What Is Influencer Marketing?
Successful influencer marketing helps business owners:
Build authority
Connect with new audiences
Drive leads
From there, people visit your website, where you can convert them into new customers.
The problem is that many people believe influencer marketing is just too confusing and complicated. The setup, launch and managing the strategy seems way above what they are capable of.
The truth is that it does take time and effort, but it's not any different than the time and effort you put into other types of marketing - content, social media, etc. Just like when you first started in digital marketing, it's important to learn everything you can about it. You will then have the power to create effective and scalable influencer marketing campaigns.
Getting Started with Influencer Marketing
Influencer marketing is a way to expose a brand to the followers of someone famous. This person has a strong influence on their followers and can encourage them to learn more about a brand, service, product or organization.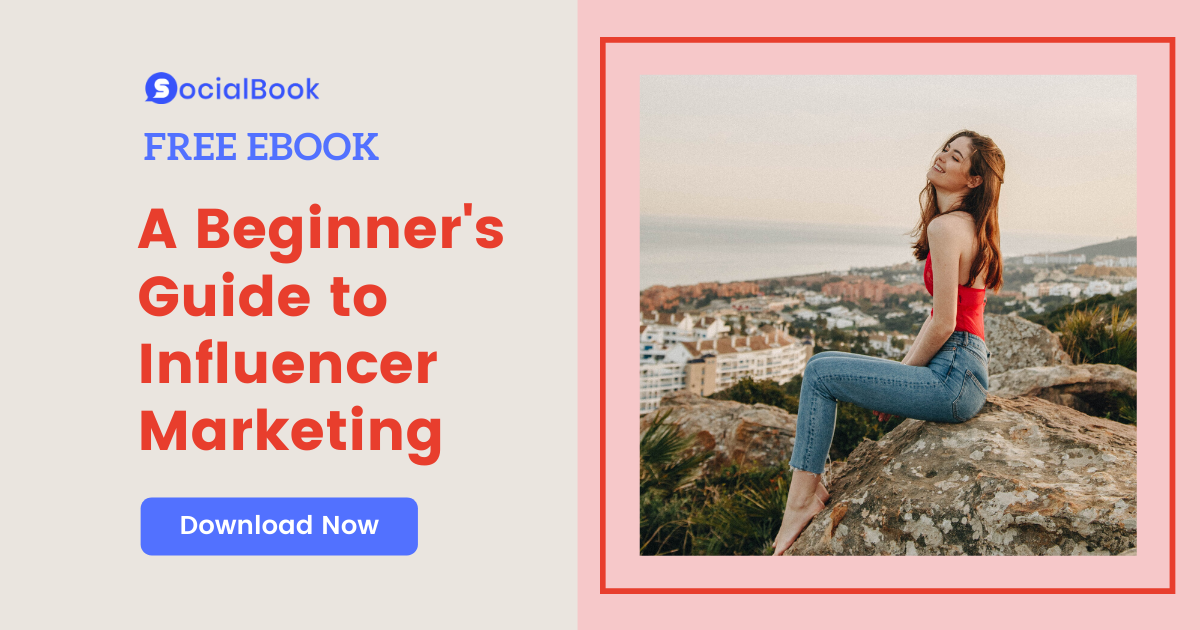 Audience Matters
The most notable qualities of an influencer is their large AND engaged audience. It's critical to have both in order to be successful with influencer marketing. Merely having a large audience (but with low engagement) or an engaged audience (but not much of a following) won't work. For instance, someone with a large following that doesn't comment, like, and share social media posts will not benefit a brand. An engaged but small audience may not deliver expected results because the conversion potential of that audience is smaller than with a large and engaged audience. So, keep those two qualities in mind:
Authenticity
An engaged audience
Delivery Matters
The other aspect of influencer marketing to be aware of is that it's not a sales pitch by the influencer. It's more of an experience the influencer has with the product or service that is conveyed to their audience who most likely has an interest in having the same experience. The experience and marketing message is positive, natural and meaningful to the audience.
The positivity of the brand will spark curiosity. People want to have good experiences in life, and if a product or service can do that then they want to learn more about it.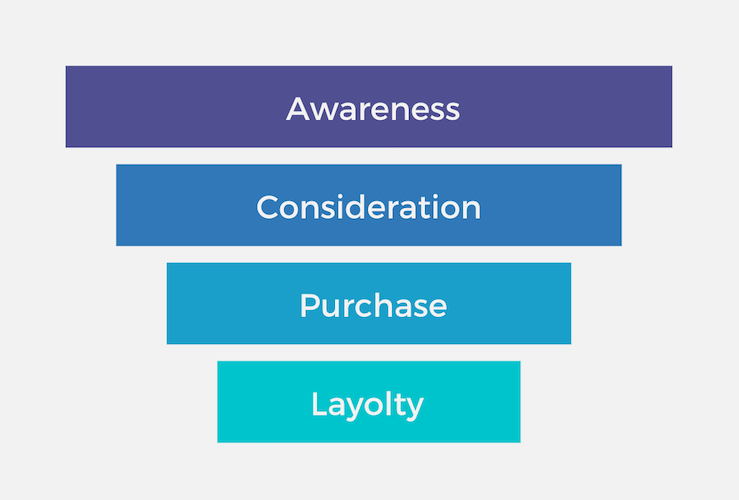 The delivery of the message must be natural because if followers feel the person is trying too hard to sell something, they won't believe in it. The whole objective of influencer marketing is to encourage followers to try a product or service because the influencer found it to be desirable.
Research Matters
Meaningfulness is the third important part of influencer marketing. If the product or service does not fall in line with the audience of the influencer, it will fail. Audience research is incredibly important when it comes to using an influencer for marketing. An example is trying to sell wheels and tires to an audience made up mostly women who are stay at home moms. While there may be some women who would be interested, it wouldn't be enough to make the marketing a success.
To recap, to ensure the marketing by the influencer is effective, the message must be:
Positive
Natural
Meaningful
Celebrity Status Doesn't Matter
One mistake many marketers make is that they believe influencers have to be celebrities. Yes, celebrities are great but not everyone has the budget for that type of influencer.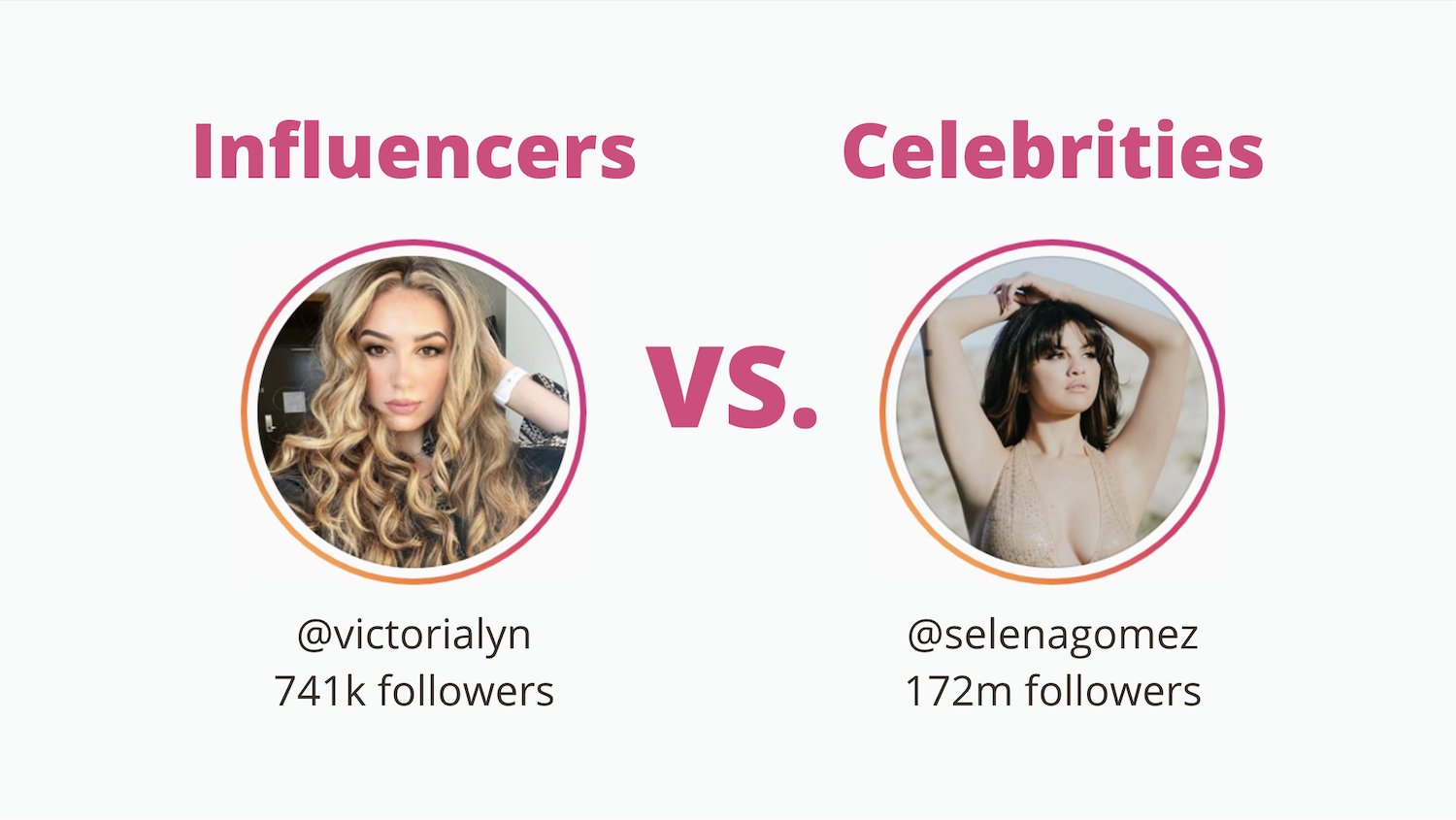 Influencers DO NOT have to be celebrities offline and/or online. They simply need to have a large, engaged following that has an interest in your products or services.
This means the possibilities are endless when it comes to finding an influencer for this type of marketing. A search of different people with large followers and then analyzing the engagement those followers have with the potential influencer can give you a very good idea whether or not that person would be good for your influencer marketing strategy.
Finding the right influencers can be the hardest part of the marketing strategy. Consider the following types of people to help you get started on your search:
Industry experts
Noncompeting brand influencers
Niche market influences
An industry expert would be someone like a financial guru who helps people with retirement savings, and markets an app that helps people keep track of their savings.
A noncompeting brand influencers would be a successful shoe salesman marketing a brand of shoe laces.
Niche market influencers may be someone who loves to knit and started a group online to share patterns and projects. That person markets a brand of yarn.
As you can see, none of these influencers may not make it on the cover of a major magazine, but they may have enough of an audience to bring in sales.
Creating an Influencer Marketing Strategy
Creating and launching an influencer marketing strategy for your brand is possible, and it can turn into an effective way to drive business. The following steps lead you to creating a strategy much like the ones that successful influencer marketers run.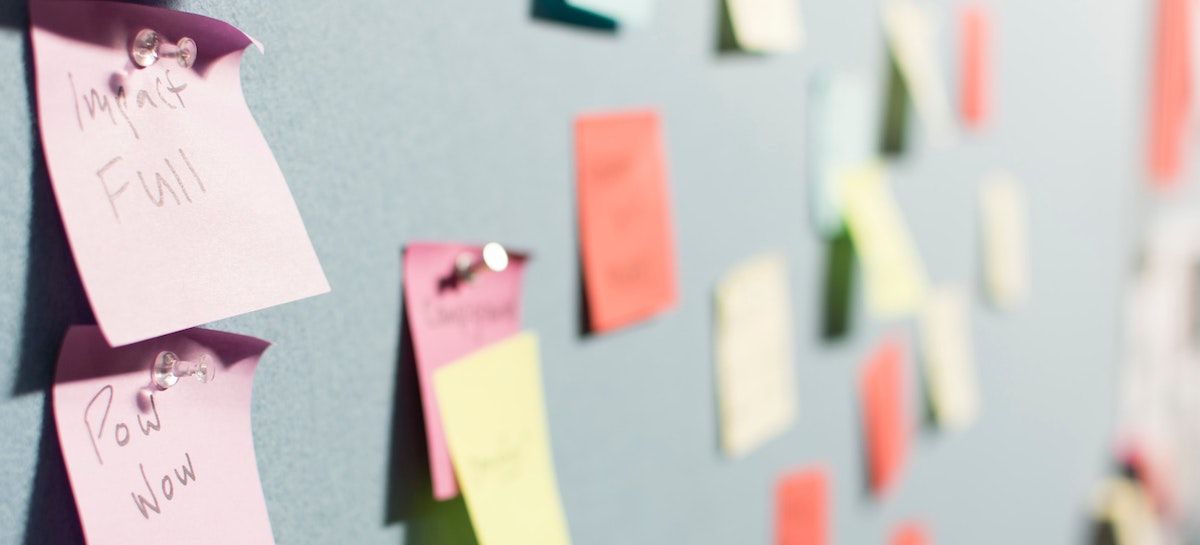 Identify Your Goals
Influencer marketing goals always come first because you won't achieve them if you don't know what to aim for when you get started. In other words, it allows you to shape your strategy depending on what you want from your campaign.
The goals should be focused on the following:
Brand Awareness
Brand Identity
Audience Building
Engagement
Lead Generation
Sales
Customer Loyalty
Link Building
Each one of these is highly important to the success of your influencer marketing strategy, so understanding them fully will help you know the steps you need to take when choosing an influencer and how that person promotes your services or products.
Brand Awareness
When you see the swoosh symbol, what does it make you think of? If you said Nike, you're right. The reason you know this is because of brand awareness. You are aware of the Nike brand and its symbol so the relationship comes automatically to you. This is what you want to happen with your brand. The more often people see your brand symbol - logo - the more they will start to associate it with your products and services. When an influencer shows it to an audience multiple times, awareness of your brand will begin to blossom.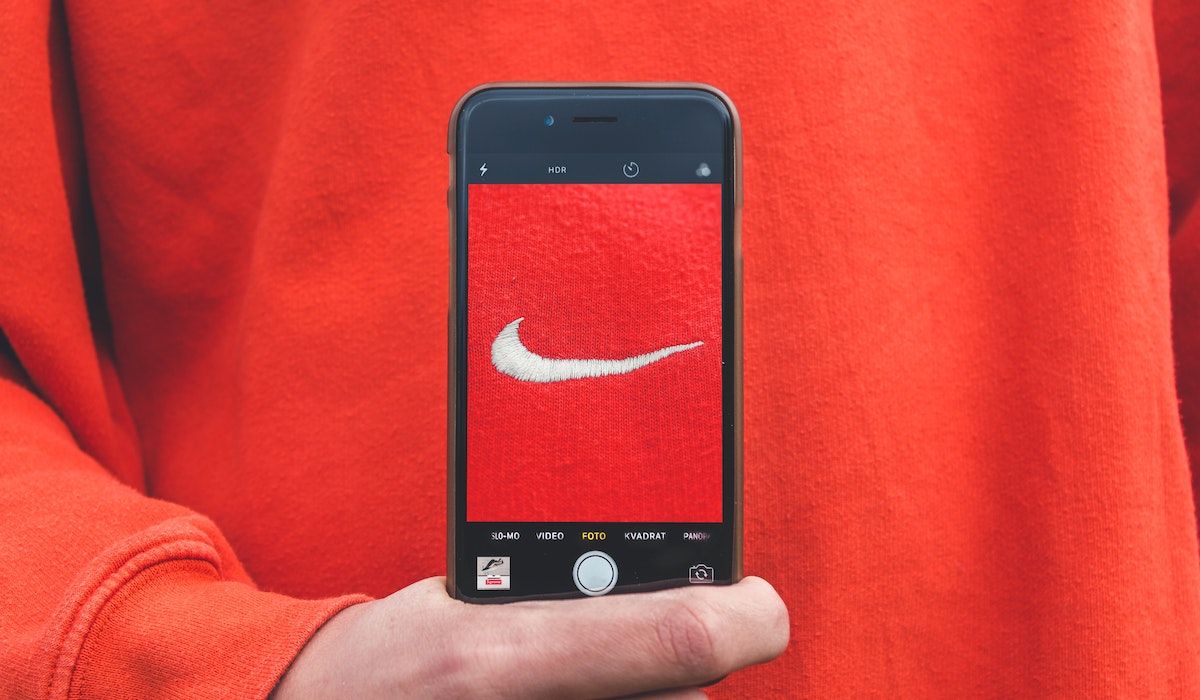 Brand Identity
Building brand identity takes time, but you can speed up the time easily with an influencer. Know what your brand personality and values are when you go into it. Be sure your influencers share a similar sense of these important characteristics. The more your brand identity falls in line with that of the influencer and its audience, the more successful your campaign will be in the long run.
Audience Building
Influencer marketing isn't all about making sales - it's about bringing people into your circle. That will happen when you engage the audience enough to follow what you're doing with your business. This is why it's so important the right personality and values are delivered to the audience you're targeting. Just like how followers enjoy knowing what the influencer is doing, they will want to know what your brand is doing. This makes them pay attention for times when you promote services/products they may be ready to purchase.
Engagement
Influencers with an engaging audience (which is the type of influencer you should choose) will most likely engage with you online as well. This means that you'll get a lot more activity on social media and your website. The benefits of this are endless. Social networks like Facebook, Instagram, and Twitter will increase your organic reach when more people interact with your posts. Google will notice the extra activity on your site, and that can lead to increases in rankings for certain keywords depending on how your site users interact with it.
Lead Generation
Bringing more people into your funnel is the way you will generate more sales. Lead capturing from influencer marketing is highly effective. The conversion rate is high because the people who come from that type of marketing are already primed with the knowledge of the services/products. They enter the funnel right before the purchase stage. All you have to do is warm up the leads a bit more, and close.
Sales
This is the most obvious goal of influencer marketing and of course, it has to be part of your goals. However, it's not the only thing to benefit from with this type of marketing. The sales are basically the bonus. It will propel you to do influencer marketing more to generate even more buzz, leads, and sales.
Customer Loyalty
Think about your current customer base. Now, think about those customers who see someone they follow online endorsing your services/products. When this happens, it leads to several different effects. The customer:
Is reminded of your business's offerings
Views your services/products more favorably
Is more likely to purchase again
May share the influencer with friends and family online
The last result of customer loyalty can bring more people into your circle. This then creates more brand awareness, builds brand identity, builds your audience, and generates leads.
Link Building
Those oh-so-wonderful links on websites that point to your site. Google LOVES them and will rank your website higher on search result pages because of them. They are basically your popularity points, so building links should be part of your digital marketing efforts. Influencer marketing makes getting those links much easier because sites will want to show off what the latest influencer is promoting. The additional benefit of this is that the sites that link to yours usually have an audience that would be interested in your services/products.
Now you know the different types of goals you should have for your influencer marketing strategy. When you set up your Key Performance Indicators (KPIs), make sure they are well defined and reachable for the audience of the influencer you choose.
Choosing the Influencer for an Influencer Marketing Campaign
The only way to reach the goals you identified in the first step is to choose the right influencer for them. This is when the fun begins.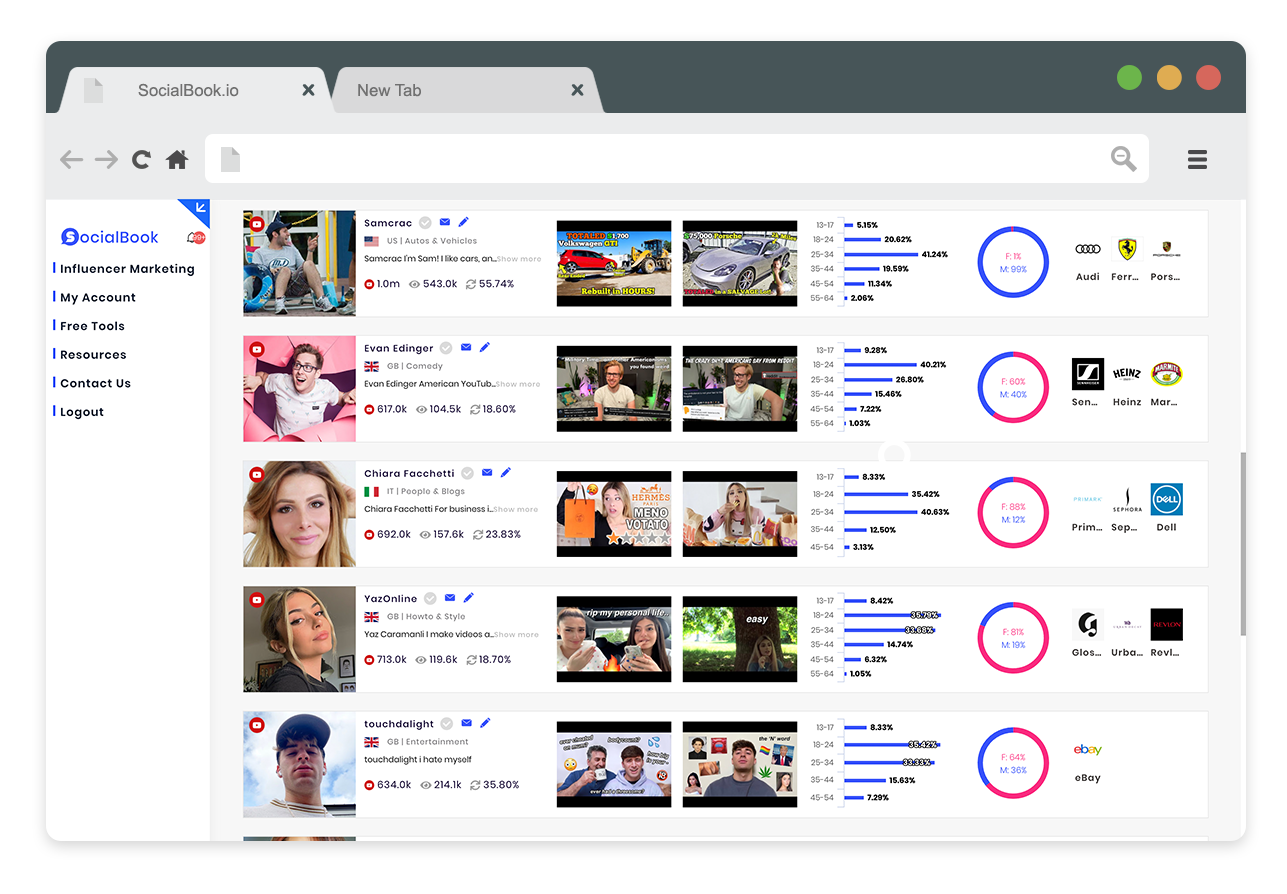 Before you start reaching out though, you need to decide how the relationship will be with the influencer. You have three types of relationships to choose from:
Inspire
Hire
Inspire & Hire
These are the three ways you can entice influencers to promote your services/products. Many people believe inspiring influencers can be hard, but if you know how to do it right, it's not as difficult. It's worth a try because hiring can be expensive. Of course, the third option, Inspiring along with Hiring, is the sweet spot that is really a win-win for both parties.
Since hiring is the easiest way to go because it's just about the money, let's dive into the particulars of inspiring influencers to share your services and products. When your business's offerings are beneficial to a particular influencer and his/her audience, inspiration comes automatically. Getting to the point where an influencer is inspired is where you need to focus your efforts. There are lots of ways to inspire an influencer to promote your brand.
Gifting
Guest Posting
Sponsored Content
Co-Creating Content
Social Media Mentions
Contents and Giveaways
Influencer Takeover
Affiliates & Discount Codes
Brand Ambassadors
Let's go through each one of these because understanding how each one works will help you better use them.
Gifting
This is giving away free products or services to an influencer. The influencer then reviews their experience to their audience.
Guest Posting
This involves writing articles and then contributing them to an influencer's blog.
Sponsored Content
When you sponsor content, you pay for it to be on the influencer's website. This can be an article or graphic you or someone else designs.
Co-Creating Content
An example of this is creating a video with the influencer. The influencer may be recorded using the service or product, and then the business owner discusses the facts about it.
Social Media Mentions
This is the most common. It's simply when the influencer mentions the business, products or services. It may also be when an influencer shares content from your website or a social media post.
Contests and Giveaways
Running a contest and then asking the influencer to share it with their audience is another excellent way to engage with a different audience.
Influencer Takeover
This option is very effective interesting as well as effective. Have the influencer make an appearance on your social network. For instance, the influencer may go live on your Facebook page.
Affiliates & Discount Code
An influencer gives the audience a discount code. Every time the discount code is used, the influencer gets a percentage of the sale.
Brand Ambassadors
The influencer receives free products and exclusive offers in exchange for forming relationships with the brand's fans.
Deciding on which one(s) is best depends on what you want from your influencer and your budget. When you can identify those two factors, it's much easier to decide which one will work for a particular campaign.
Identifying and Defining the Target Audience
Part of choosing an influencer is identifying and defining your target audience. If you haven't done so already, you need to create a buyer persona. The buyer persona includes:
Demographics
Biggest Fears
Hobbies
Goals and Motivations
Career
Challenges or Pain Points
Knowing the details of the typical buyer will help you identify who you want to target.

For instance, if you sell auto parts for Jeeps, you want to target people who own Jeeps that would need auto parts. Event organizers that cater to Jeep owners, such as the ones that hold off-roading trips across the country would be possible options for influencers.
Create a List of Possible Influencers
You know the target audience. You know how you want to approach influencers. It's time to find influencers.
Start a list of the ones you're interested in using. This is a quick process. Just some options that you'll go through afterwards.
Once you have a good list, you can go back through them to qualify them. The first part you want to look at is the audience. Research the people that follow the influencer. Answer the following questions about them:
Do they align with your target audience?
Is the audience size big enough?
What are the demographics of the people?
If you can answer yes to all of the above questions, the next step is to qualify the reach and authority of the influencer.
Reach and authority has to do with the influencer's power over its followers. The more people who react to the influencer, the more authority the influencer has and the farther the reach. Authority is a major part of this because if the audience looks at the influencer as an authority, the person has more power or influence over their followers.
Review the Influencer's Content
It's important to qualify the content the influencer publishes. You don't want to have content that doesn't align with your personality and values to promote your brand. This is why you should answer the following questions when qualifying content:
Does the content deviate far from the brand's core values and mission?
Does existing content fall in line with the products and services that you offer?
Approaching the Influencer
Approaching the influencer with an offer they can't refuse is the way to ensure you get the person you truly want for your campaign. How do you do this? Make sure the content is high quality and perfect for their audience.
This can include optimized content with high-volume keyword phrases used on Google, or impressive graphics for social media. If you're unsure about how to generate high-quality content, consult with SEO and social media experts.
Remember that influencers receive pitches all the time for promotions. Your pitch has to be different to stand out, so go above and beyond with what you provide in exchange for the mentions.
Tracking Influencer Outreach
The biggest part of influencer outreach is tracking. Develop a system that includes information about follow ups. The system should include:
Who reached out to the influencer
When the influencer was contacted
Who was contacted
Communication notes
Follow up communication plans
Status of the outreach
By doing this, you won't end up with influencers falling through the cracks who would otherwise be perfect for your campaign.
Setting Up the Marketing Plan
When you have an influencer who's shown interest, it's time to create a marketing plan. Depending on the type of inspiration you are offering, you will need to understand how the influencer will promote your brand. If it's as simple as publishing content, then a date and time is important to know. If it's a video, a discussion of what will be said may be a good idea to ensure the influencer stays in line with the brand's message.
The details should be discussed before the promotion, so there are no questions while it is happening. This is especially important if it's a live promotion or one that may not be able to be reversed before it is presented to many people.
The most effective formats for influencer marketing are the following (from most to least effective):
Instagram Post
Instagram Stories
YouTube Video
Instagram Video
Blog Post
Facebook Post
Facebook Video
Tweet
Facebook Live
YouTube Live
Twitch Livestream
Track and Analyze Results
Analyzing results and tracking progress is the only way to know if an influencer marketing campaign is successful. Depending on your KPIs, you will need to track the following.
Brand Awareness
Take note of when the campaign started and compare website traffic before and after it. You will want to pay particular attention to the number of new users, page views, and time on the site. If it's exclusively on social media, you should track reach, shares, and social mentions.
Brand Identity
Brand identity has to do with social mentions and PR coverage. Keep track of mentions on other sites (backlinks) and any articles generated due to the promotion.
Audience Building
For website related campaigns, track the number of opt-ins (newsletter signups). Social media campaign metrics include the number of follows.
Engagement
Engagement has to do with any interaction with posts. Track the shares, comments, and likes the influencer's posts receives, but also posts on your own social media page. You should also see those increase.
Lead Generation
Landing page opt-ins will tell you whether that was successful. Again, the number of opt-ins based on the KPIs is what will tell you if the campaign is successful.
Sales
Track new sales and revenue changes. Notice if there is an increase during the promotion from before it, and how long those effects last.
Customer Loyalty
Repeat customers, renewal rates and other customer retention metrics should be tracked and analyzed, if this was one of the areas you were looking to improve with the campaign.
The information you decide to track and analyze depends on the goals of the campaign. You may have several campaigns running at one time, and each one may have different metrics to track. All of the information collected should be analyzed to improve future influencer marketing campaigns.
Best Influencer Marketing Analytical Tools
Due to the increase in influencer marketing, many analytical tools have been developed. The following are some of the most used ones by successful influencer marketers.
SocialBook is the top choice by nearly all successful influencer marketers. This tool provides an easy way to find the best influencers on Instagram, YouTube and Twitch. It gives you information about real vs. fake followers, influencers who use bots, audience demographics, and engagement.
While SocialBook provides a wealth of information, there are others that should also be used. For instance, NinjaOutreach. This is a tool specifically designed for influencer research in Instagram. It allows you to search for prospects by filtering according to categories:
Bloggers
Influencers
Companies
Individual articles
As you get into the research of choosing the influencer with your target audience, you may want to try Awario or BuzzStream for social media listening. They both allow you to delve into the details of the audiences to see what they are doing as they are following the influencers.This can help you see the big picture much more of how engaged they are and what they are most likely to engage with as you set up your campaign.
Those who are focused more on using blogs for their influencer marketing will want to go to SEO route with research. PItchbox is the perfect tool for this type.It allows you to find potential influencers using a keyword search. By integrating it with Moz, Majestic, and SEMRush, you can identify the influencers that have the most authority.
How do you choose the tool to use for your influencer marketing campaign?
You have to decide how you want to promote your services/products and what you want to track and analyze. Once you know that, you will know which tool(s) are the best. For instance, if you want to focus on social media promotion, stick with BuzzStream. If you want to use a blog to promote your services/products, use Pitchbox.
Moving Forward with Better, More Successful Influencer Marketing Campaigns
You can learn a lot from each influencer marketing campaign, which is why it's important to not depend on a one-and-done approach. You can learn what type of content works best for your target audience, and what influencers prefer when it comes to working with your business's offerings.
The three most common reasons people end up dissatisfied with their influencer marketing campaign are:
They worked with the wrong influencers
They focus on the wrong social networks
They didn't build a good relationship with influencers
Don't let mistakes disappoint you. Know that this marketing tactic is just like any other in which you learn from everything you do so you can do it better next time. Don't be afraid to try something different. Be creative. In the world of marketing, that's how people become truly successful because they identify exactly what their influencers and target audience really want.
Some tips you may want to integrate into your next influencer marketing campaign include:
Learn how to spot fake followers.
In 2018, $744 million was spent on influencer marketing, and $102 million (about 14%) was lost to fake followers. The situation is that with influencer marketing growing so quickly and so much money being spent on it, some people have taken advantage of it. They now use bots to make it look like they have more followers than they really do, and they can even make it look like they are engaging with posts. A red flag is when an influencer hasn't been online for long but has thousands upon thousands of followers. Becoming an influencer takes years unless they somehow become famous overnight, which hardly ever happens.
Spend more time getting to know your audience.
Any influencer can promote a service or product, but if the audience isn't the right one, the campaign will fail. The audience is just as important as the influencer. The best way to learn more about your audience is to pay close attention to the conversations they have with other people. This will help you understand how they interact online. Do they respond more to humor or formal posts? Are they online during the morning, afternoon, or night? Take notes of everything you notice and eventually you'll know enough about them to tighten up your marketing plan.
Go back to the drawing board with influencer research.
If it's not the audience, it's probably the influencer. Identify what may have gone wrong with the influencer you chose, and then search for others that do not have those qualities. You may need to choose an influencer with a smaller following but higher engagement.
Build a better relationship with the influencer.
When you have a better relationship with your influencer, the person will have a better idea of what you're trying to achieve. This way he/she can adjust the way products and services are presented to followers.
Try a different route for promotion.
If social media didn't work, try using a blog. Again, this can have a lot to do with your audience and where they spend their time online. Hootsuite, a social media management tool, reports that 45% of the world's popular uses social networks, and the number of users is growing every day. Out of all Internet users, 77% read blogs. Knowing what your target audience when online will help you decide which platform is best to choose for your marketing.
These tips can greatly help you improve the results of your influencer marketing campaigns. However, some people just need an expert to handle this type of marketing.
When You Need Help with Influencer Marketing
Influencer marketing is NOT easy. It's why many marketing agencies have started to offer this type of marketing backed by a team of specialists. These specialists have worked hard to identify what works and what doesn't work with influencers.
The benefits of using an influencer marketing agency are obvious.

It saves time and money searching for influencers. When an influencer marketing agency has several people working on finding the best influencers for your campaign, you don't have to waste your time or hire someone who may not be able to find the right influencers and waste money.
You get it done right the first time. As mentioned, influencer marketing agencies have experts who can set up your strategy the right way.
Influencer marketing agencies usually offer other types of marketing, which means they can be consistent with their marketing efforts by having all of their efforts complement each other.
Agencies have connections and can work with influencers that may not be available to others.
Influencer marketing agencies ensure the brand identity is preserved. Many campaigns have caused businesses problems, but agencies know the mistakes and challenges that come along, so they know how to avoid them.
Most business owners would love to use influencer marketing, but they simply don't have the time to do it. They also aren't marketers, so the information presented on this page goes right over their head. If this is you, don't worry; we can help.
We can take care of all the parts of creating an influencer marketing campaign for you. We work intimately with you to understand your brand's personality, values, and mission. Your target audience becomes our target audience and we research those people completely to know what they will react to when the influencer promotes your services and products. Of course, we will handle all of the influencer research, outreach and strategizing.
When the campaign starts, we track and analyze all of the metrics so you don't have to worry about it. All you have to wait for the results, which will be shared with you.
If this all sounds like a great idea for you, contact us for more details. We would love to share it with you, so you have a better idea of what we can do for you to help you utilize influencer marketing successfully.