Do you want to make your videos more engaging and attractive for lead generation? If yes, then you are on the right page.
We as individuals love promoting our products, services, or happy moments through creativity. Sometimes even an undesirable speck of dirt can ruin the perfectionism of a video. That's why a free background remover is the best choice for every entrepreneur that makes video backgrounds beautiful.
An online video background remover makes it easy to change video backgrounds with ease. These tools are very handy for videographers, photographers, media & marketing personnel, and online shopping platforms. You can use these online platforms to leave a strong impression on your viewers by switching backgrounds for better visuals.
In this article, we will present the top 5 best online video background remover tools to help you choose the best one that meets your needs.
Let's get started!
1. SocialBook Video Background Remover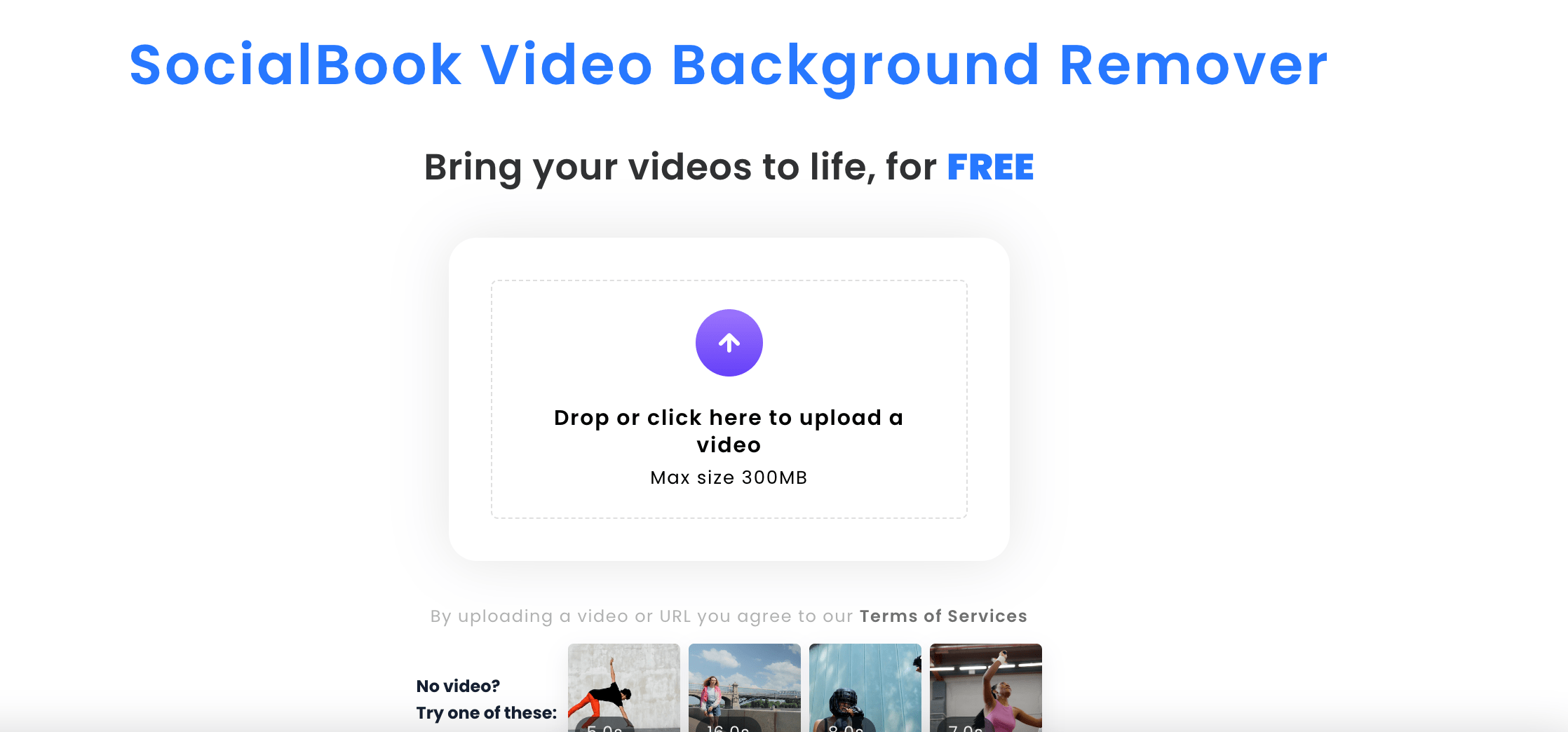 There are so many video background remover tools out there but SocialBook Video Background Remover is the best one. It is a simple, easy-to-use, and robust platform to remove video backgrounds while maintaining premium quality. You can remove the video background or add creative backgrounds with this tool in a few clicks.
Features
Given below are some key features of SocialBook Video Background Remover that show why this tool maintains the no. 1 place in the market:
1. SocialBook Video Online Background Remover makes your video perfect with just one click as you don't have to spend your time trimming and cutting.
2. Its AI-powered video editor feature helps you to remove any background without having a green screen.
3. With a user-friendly interface, this tool allows you to directly use a wide range of images from the library to replace the video background.
4. There are not many processes and requirements for using this tool and even beginners find it very simple and user-friendly.
5. With online web-based convenience, you can easily remove the background from the video without downloading software.
How to Use?
1. In your web browser, go to socialbook.io, then open the "Free Tools" section and tap "Video Background Remover"
2. When you successfully logged into socialBook.io, open the "Growth Tool" option present on the menu bar in the left column.
3. In the 'Growth Tools' section, click the "Video Background Remover" tool.
4. Upload your video with a human or object of no more than 200MB in size.
5. Once the video has been uploaded successfully, tap "Remover Person/Object Background," enter the captcha, and click "Confirm"
6. Wait for a few seconds until the tool removes the background from your video.
7. Lastly, download the beautiful video without a background or click "Quick Edit" to erase the video or change the background.
2. Clipping Magic Background Remover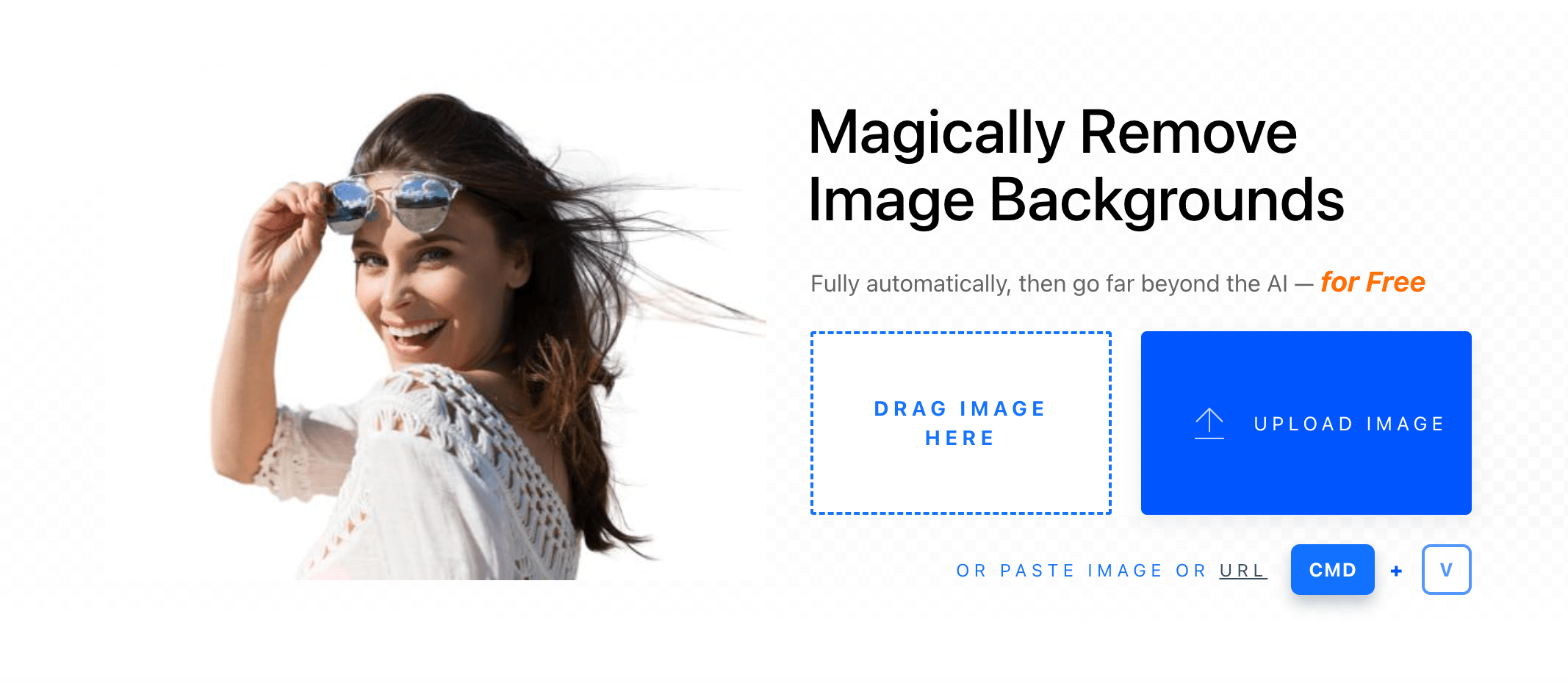 Clipping Magic is another online video background remover tool that helps users change their video backgrounds according to requirements. You can easily remove backgrounds and add objects for precision cut-outs. However, you might need a paid subscription to download videos.
Features
Clipping Magic has the following features:
1. Auto-clip AI feature has so many background remover categories and can easily edit many photos.
2. Smart editor tool can automatically combine, keep and remove for best results and give you complete creative control for final touch-ups.
3. Perfect Low-contrast edges of any image can be achieved by using the scalpel tool.
4. Images up to 20 megapixels and 30 megabytes can easily be edited.
Pros
1. As good and fast as Photoshop with much better visuals and output.
2. Live preview and live visual edge-finding offers real-time video editing
3. Supports batch-processing
Cons
1. Can't detect fine details like human hairs, complex edges, or jellyfish tentacles
2. The process of uploading and processing image is time-consuming
3. Cutout Pro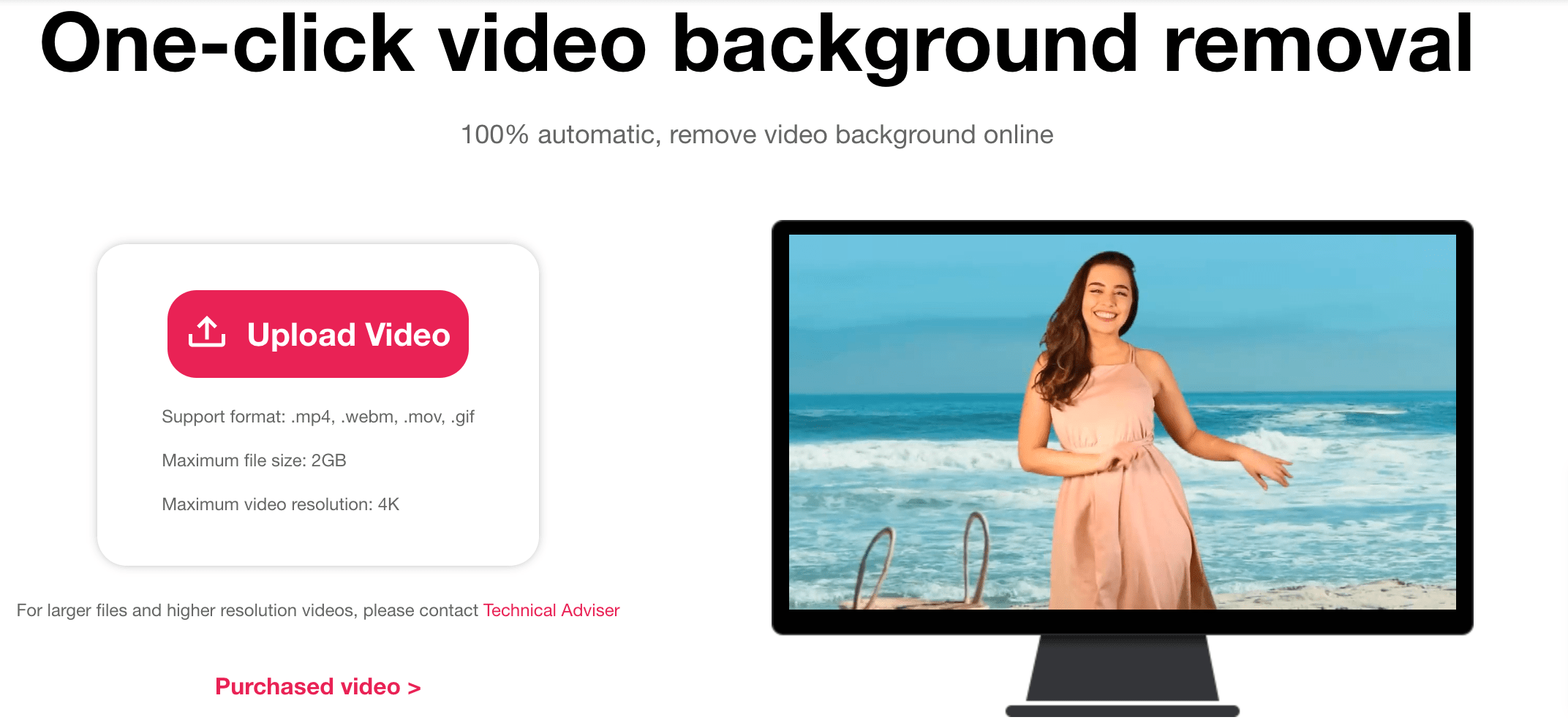 Cutout Pro is also an amazing video background remover tool that automatically removes the video background with just one click. It enables us to remove backgrounds from original videos and replace them with virtual backgrounds. Like Clipping Magic background remover, Cutout Pro also requires a paid subscription for downloading videos.
Features
One-click comes with the following features:
1. Excitingly remove unwanted objects and renew videos promptly.
2. Webcam virtual backgrounds can make videos more exciting and thrilling.
3. AI restore has a feature that makes your images enhancer, anime, and colorizer.
4. Many options to remove backgrounds with blur backgrounds and cartoon modes.
Pros
1. Easy to use for beginners.
2. Supports videos with multiple formats, 4K resolution, and up to 2GB size
Cons
1. The free plan has limited features
2. Requires paid subscription
4. Clipchamp

Looking for some reliable free online video background remover tools, Clipchamp is made for you. Clipchamp video background remover introduces customizable video templates that make your videos more attractive and worth watching. You can also share the edited videos with your friends and family members directly on social media.
Features
Clipchamp has the following amazing features:
1. Free video templates can make your video professional by adding some music, text, and logo.
2. A huge library of audio tracks is available that helps us identify which audio suits our video.
3. Over 170 lifelike voices of different ages, accents, and genders can make your video fit for the brand.
Pros
1. Offers three different voiceover speeds for video adjustment
2. Flexible and fast video editing quality
Cons
1. Has a watermark on all stock videos
2. Higher premium requires a paid subscription
5. VEED.IO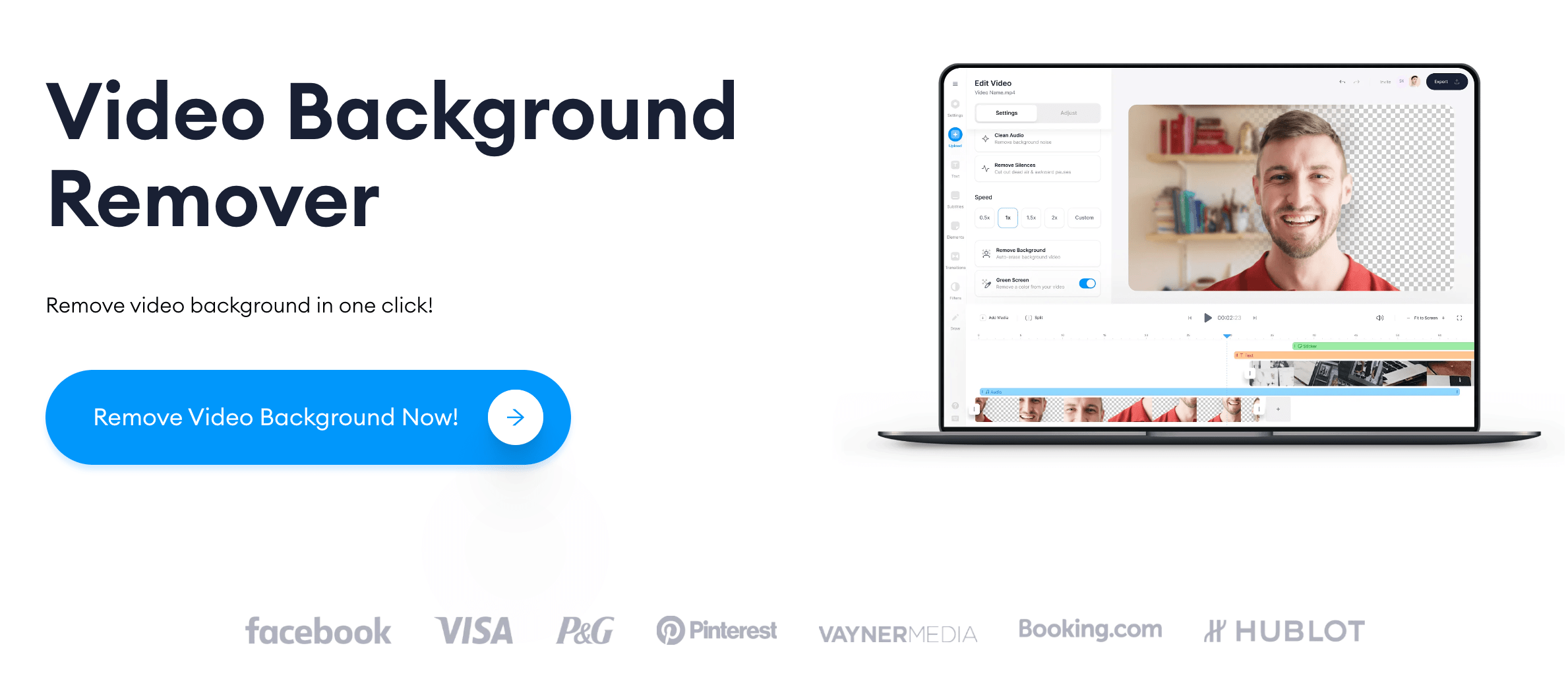 VEED is an online video editing platform that is ideal for promoting content on social media. Although this is a free online video background remover tool, you may require paid subscriptions to get advanced functionality:
Features
VEED offers powerful features such as:
1. Subscriptions can be added to videos automatically in seconds
2. Remove any kind of noise from the background
Pros
1. High-quality podcasts can be recorded easily
2. Videos can be resized for social media platforms in just one click
Cons
1. Not suitable for drawings
2. Relatively difficult for beginners
Conclusion:
Whenever we shoot a video, we need to make it clear and engaging for viewers by adding suitable backgrounds. Hence, professional videographers use online video background remover tools to make their videos more creative, inventive, and artistic.
SocialBook Video Background Remover is currently the best tool with so many video editing options. You can remove or change backgrounds and create perfect videos with this user-friendly digital platform.
Try SocialBook for free today and become a video editing expert without any technical knowledge or extensive training.
---
---