It's essential for agencies to have influencer resources to meet the diverse needs of clients. However, not all agencies are capable of signing a large number of influencers, or sometimes your clients are just not happy with the influencers you have.
Don't worry,  SocialBook will be your powerful assistant. Influencer Marketing Pro from SocialBook can not only help you search for over 8 million influencers, but also assist you with campaign management.
Menu:
Step 1: Search for influencers and enrich your own influencer list
As an agency, it's important to have rich and diverse influencers, so as to meet the demands of different clients. When your own influencers can't satisfy them, SocialBook, with more than 8 million influencers all over the world, is here to help.
There are three main ways to search for influencers that cater to your various needs.

Name Search - type in the name or paste the URL of the influencers you have in mind. SocialBook will provide you with thorough influencer reports of them. You can contact them if you'd like.

Competitor Search - search for the key words or brand names of your clients' competitors. You can see posts sponsored by them, and contact the influencers directly.

Filtered Search -  search for influencers under certain criteria. There are filters such as category, country, language, audience demographics, engagement rates etc. You can find influencers that meet your clients' requirements more accurately.

Next, you should create influencer lists to collect the influencers you find by the various methods mentioned above.
Always use SocialBook to contact influencers in batches because your email correspondence with influencers is accompanied with their social links, which allows you to evaluate the influencers' social performance while you're in touch.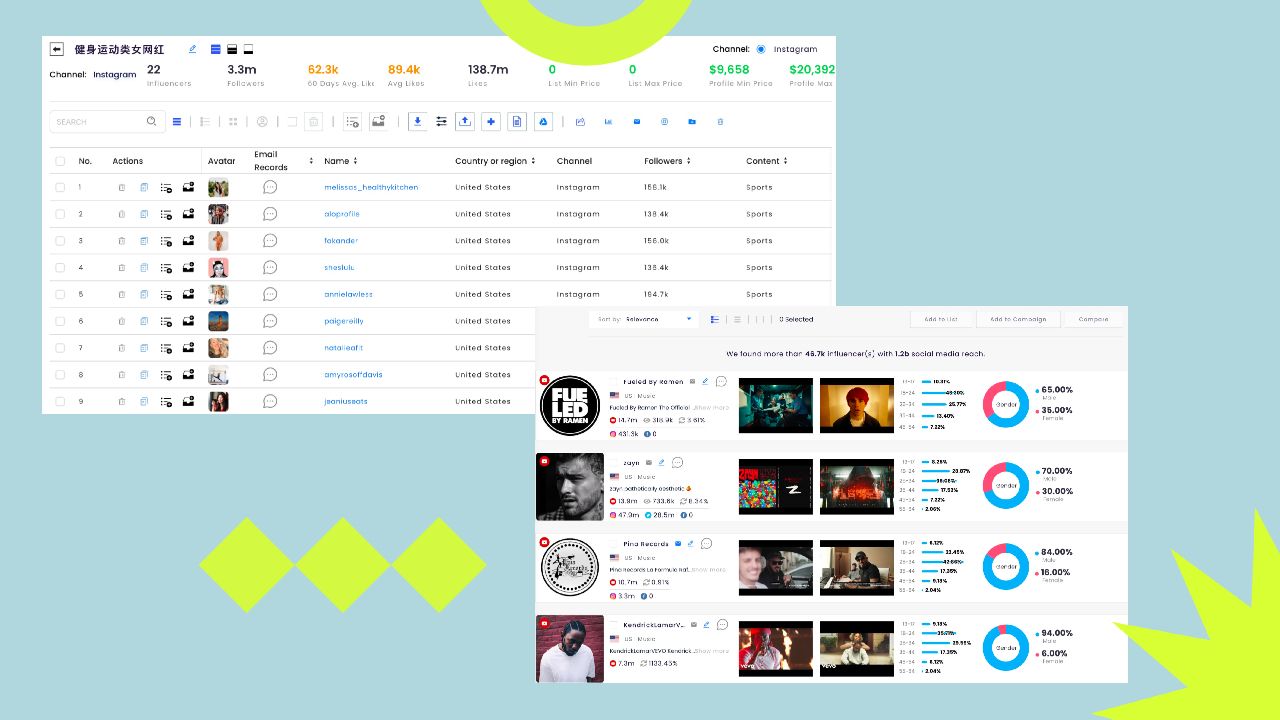 Of course, it's important for agencies to enrich your influencer database. You can not only collaborate with them for your clients' campaigns, but also sign them as your exclusive content creators if the collaborations go well.

Step 2: Get Inspired by competitors
We understand that some clients can be very picky when it comes to promotion ideas. Why not learn from successful campaigns? It's always a good idea to take a sneak peek at how your clients' rival brands are doing influencer marketing.
SocialBook helps you with Competitor Monitoring, you can search for keywords of competing brands to find out which influencers they cooperate with and what kind of content they sponsor.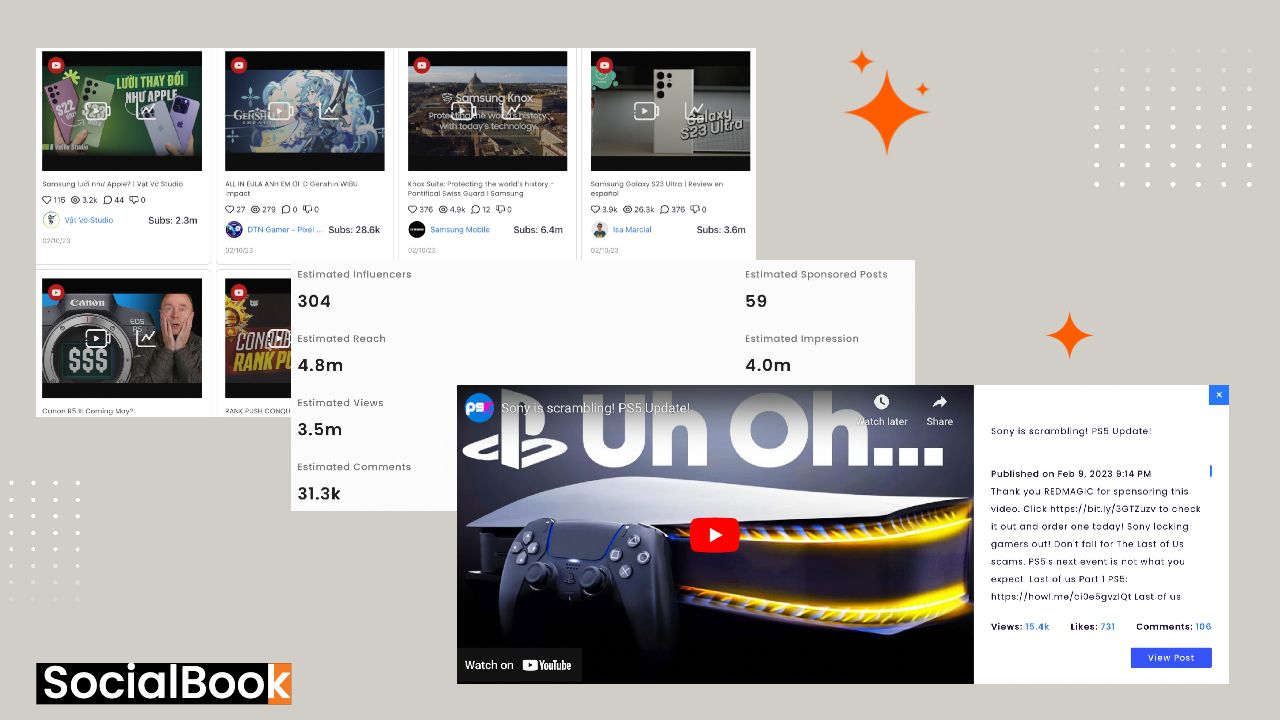 Additionally, SocialBook also shows you the data related to the campaign, hot keywords about the brands, etc., which can greatly help you get inspiration for promotion.
Step 3: Learn more about your campaign
So, how can you evaluate your influencers in terms of their performance?
When the collaborations are confirmed, you should move the influencers to a campaign. Name your campaign, and track the progress on time!  
In a campaign, you can have an eye on the campaign progress, create affiliate links, update payment details, etc. SocialBook will automatically calculate your campaign ROI based on your cost and influencers' post data, too. Through these statistics, you can analyze the campaign and decide which influencers to cooperate with again next time.

Final words

As an agency, you need to consider suitable influencers, have opinions on promoting products, and be responsible for campaign results. With SocialBook, no complicated operations are required, just register a SocialBook account, all of the above functions can be realized. Have a try now!
---
---